Hello, friends! Today I'm sharing my Moda Block Heads 3 Block 53 which is a terrific Bear Paw Block variation from Robin Pickens. This one is once again a block you'll love making. And can you believe that after this week we only have three more blocks to make. My quilt is back from the quilters, so maybe next week I'll begin sharing a few sneak peeks of the finished quilt.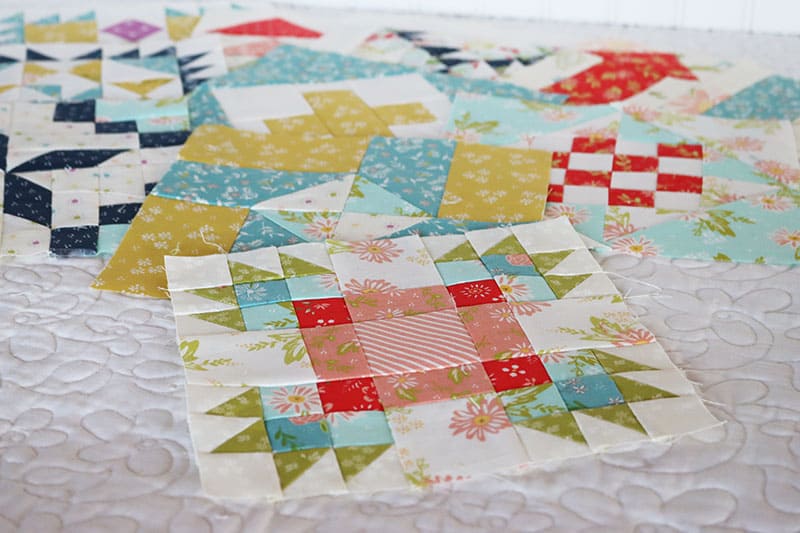 Moda Block Heads 3 Block 53
For this week's block I used a combination of fabrics from our Balboa and Happy Days collections. I do love how these seemingly very different collections can really play off and accent one another. The green hst's, the darker blue squares, and the tone on tone floral are from Balboa while the remainder of the fabrics are from Happy Days. I used this triangle paper for the green hst's and was happy to be able to use charm squares for that instead of cutting a lot of little squares.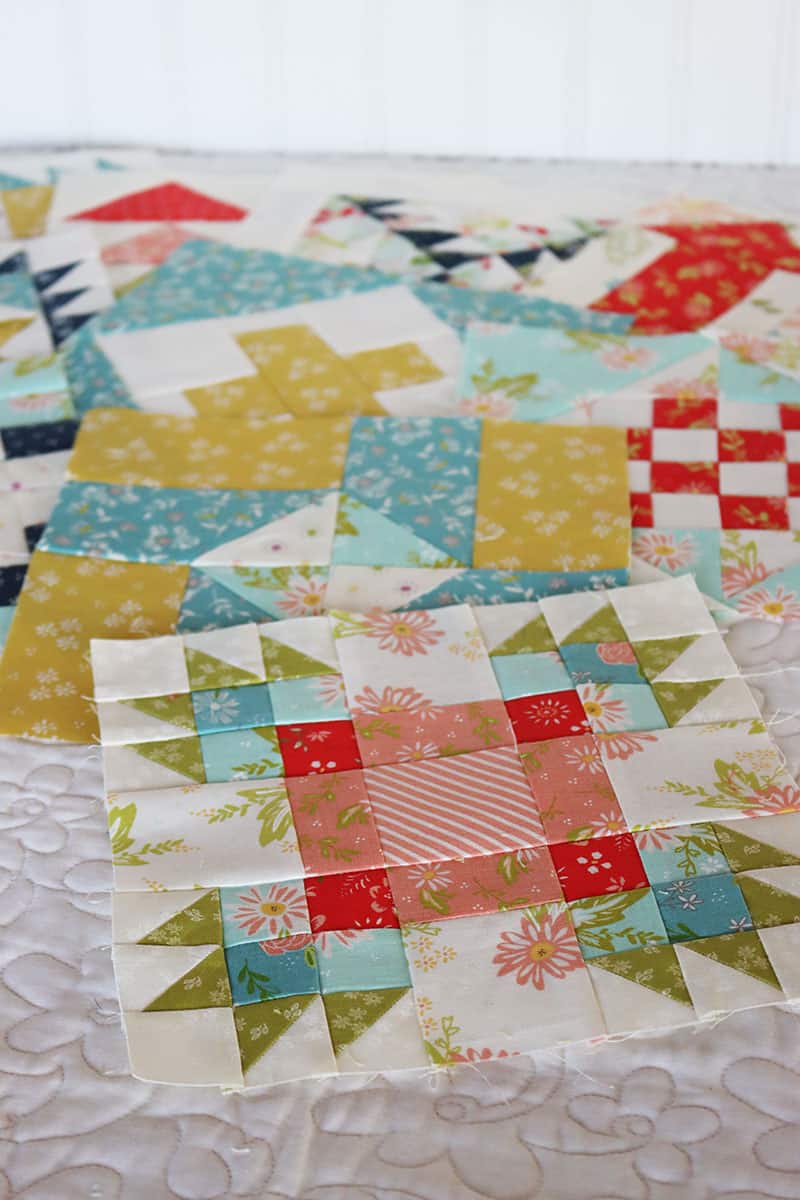 Block 53 Links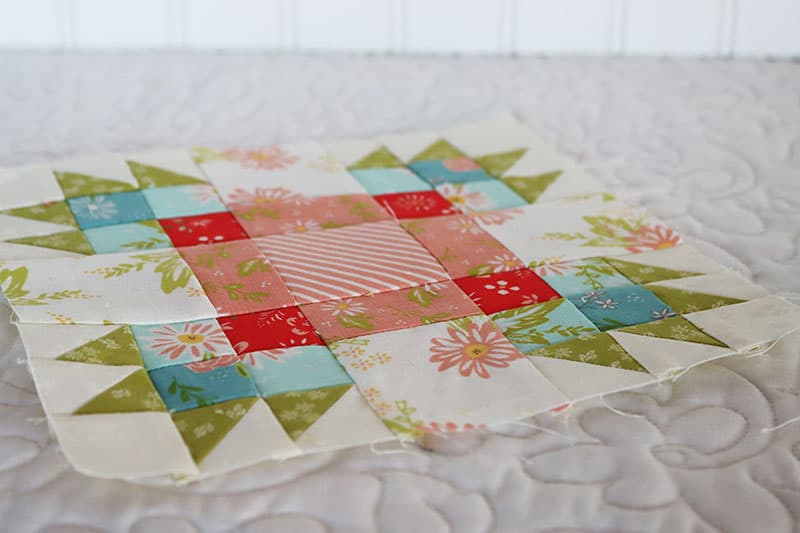 Moda Block Heads 3 Designers
Be sure to stop by and see what the other Moda Block Heads 3 Designers have done with this week's block: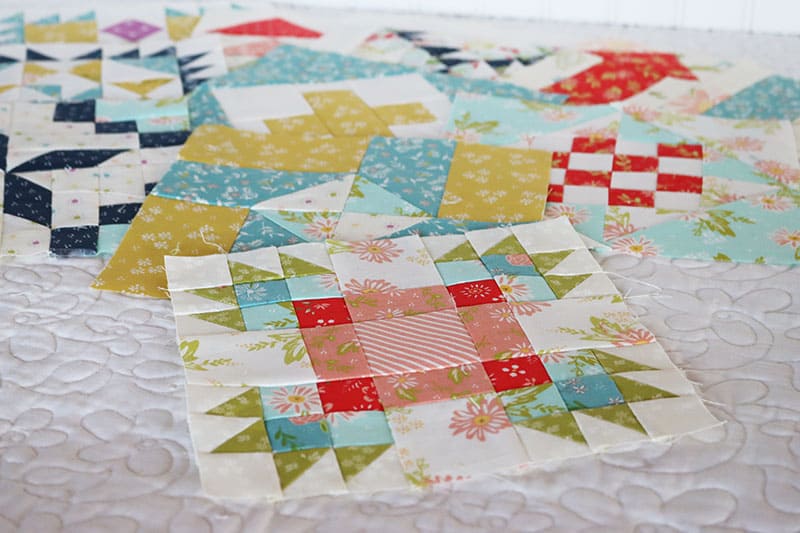 This Week's Giveaway + More…
Be sure to visit the Moda Block Heads Facebook Group to enter the giveaway for a Layer Cake of Robin Pickens's Solana collection. And tomorrow I'll be back to share my mid-month (almost) January challenge progress. Finally, some early arrival pre-cuts came in yesterday evening from the Happy Days collection. There are still a few charm packs, jelly rolls, layer cakes, and honeybuns available here.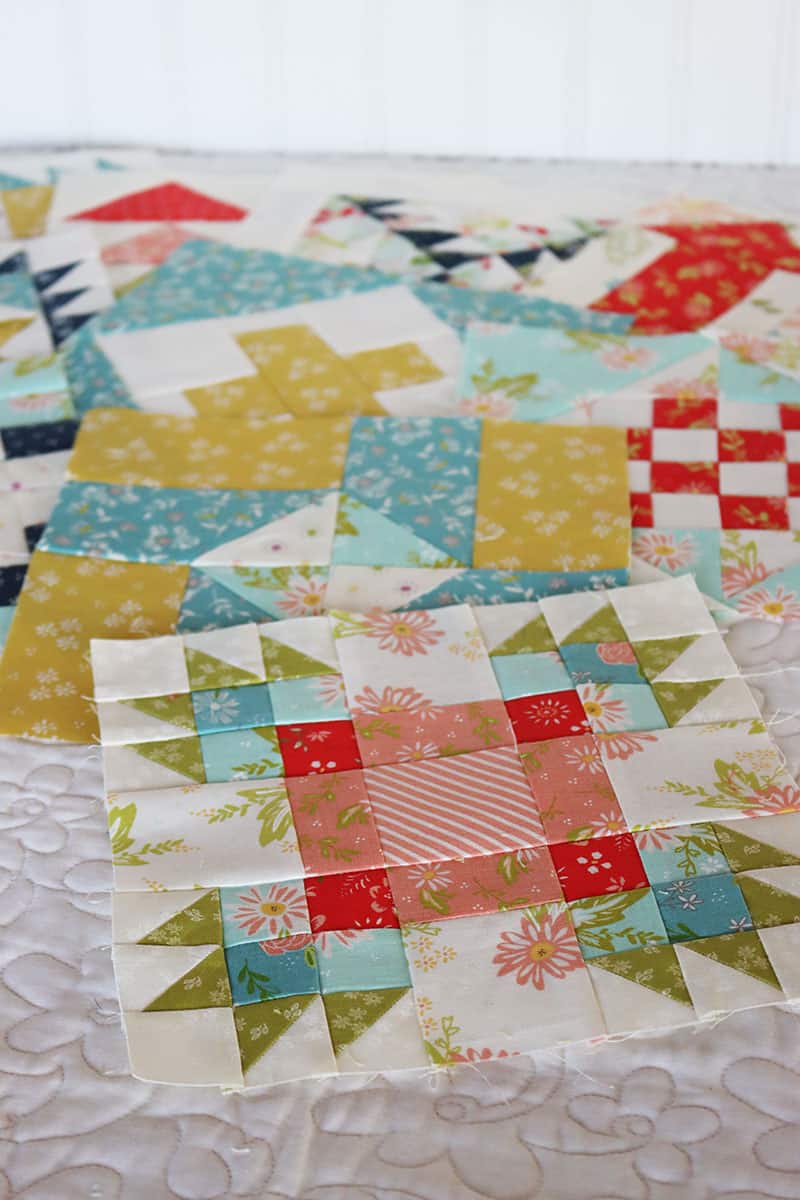 I hope you enjoyed this week's Block Heads 3 Block 53 post. Happy quilting, and thanks so much for stopping by!