Hello and happy Wednesday–and happy Block Heads day! I hope you're doing well and are enjoying good health. Today I'm sharing Moda Block Heads 3 Block 19. This week's block is another fun one. I've filmed a short video for this week's block release and also have tips and tricks to share with you.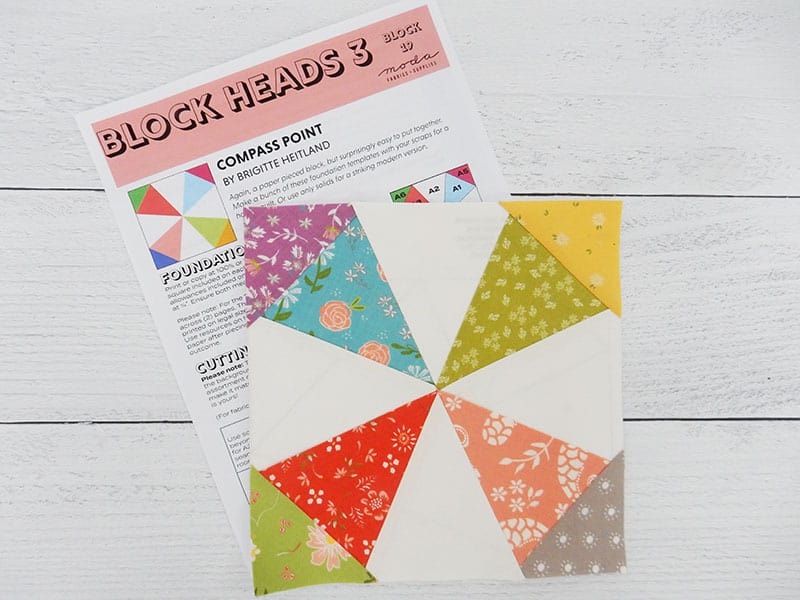 Block Heads 3 Block 19
This week's block is a foundation paper pieced block called Compass Point by Brigitte Heitland of Zen Chic. Don't let the foundation paper piecing scare you if you haven't tried the technique before. I have a how-to video you can watch that will make it easy to put this one together.
Block 19 Video
Watch the short video above or on my YouTube channel for an up-close look at this week's block. I also share my thoughts about the process for choosing fabrics for this block in the video.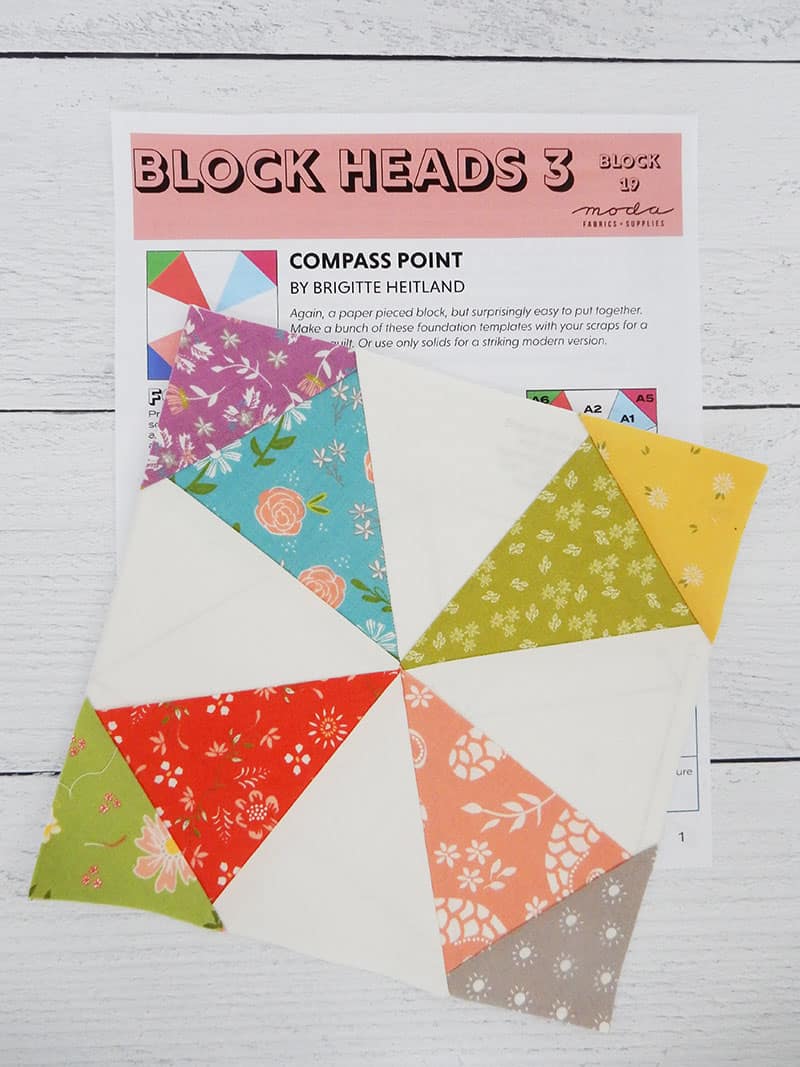 Block 19 Tips and Tricks
If you haven't tried foundation paper piecing before, I have a step by step video showing the process you can watch here.
Using an Add a Quarter ruler or an Add an Eighth ruler helps when trimming seam allowances. (I prefer the Add an Eighth, but if you are new to foundation paper piecing, the Add a Quarter might be the best choice).
Also, using a Seam Roller is a great way to press seams while sewing.
Finally, audition your fabric choices before beginning to sew to be sure you like the layout and combinations within your block.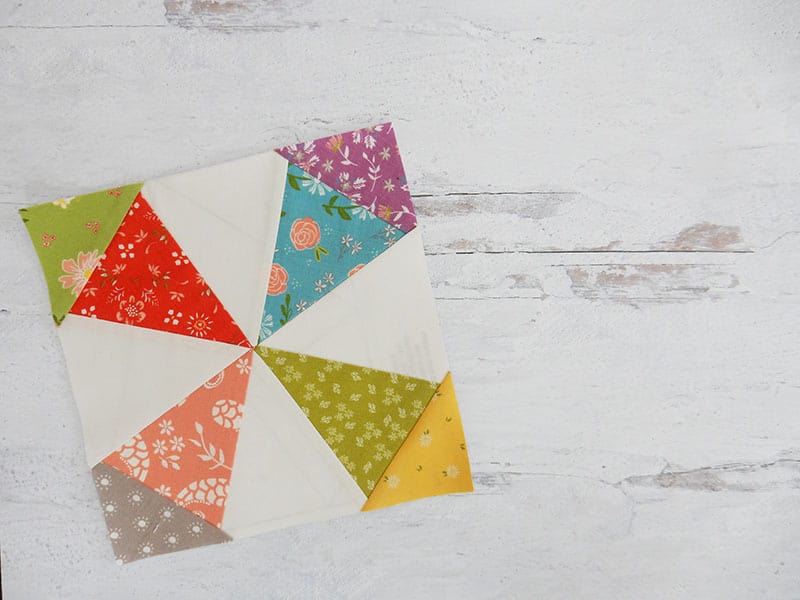 Block 19 Links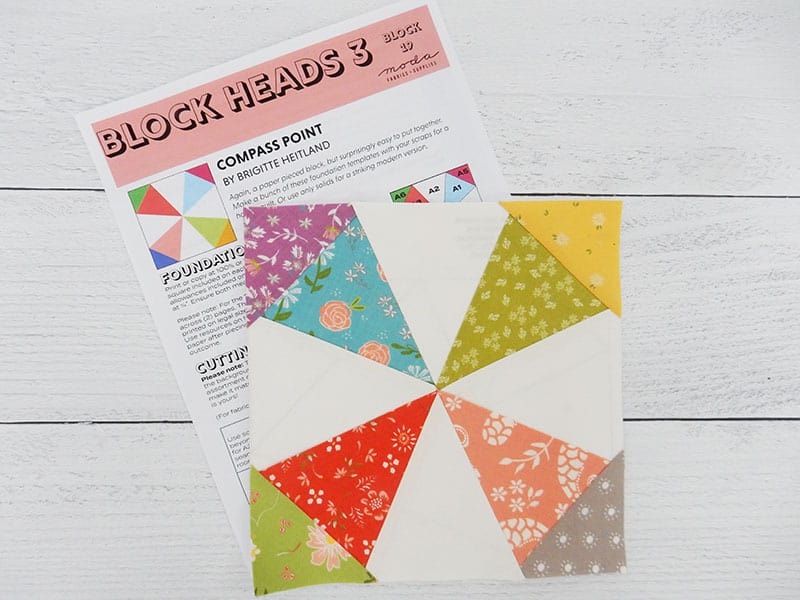 Moda Block Heads 3 Designers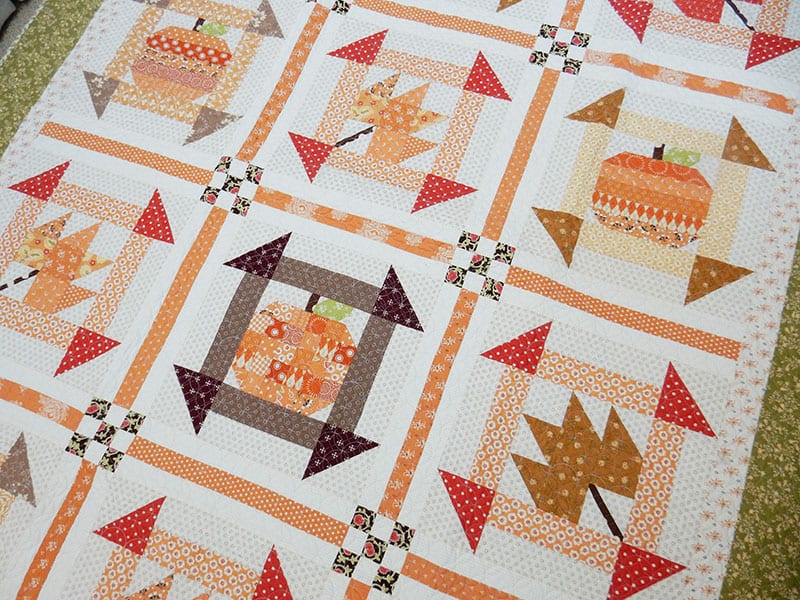 Something Fun this Week…
This week's something fun is a sneak peek at my Fall Dash pattern which is now available in both paper and PDF in the shop. I'll be sharing more details about this one later this week. Thanks so much for stopping by… and happy quilting!