Hello, friends! Today I'm sharing my Works in Progress October 2022 post with a look at recent finishes along with a preview of what I'll be working on throughout the rest of the month. I have a lot of projects going on and can't wait to give you a look at what is on the worktable now.
Works in Progress October 2022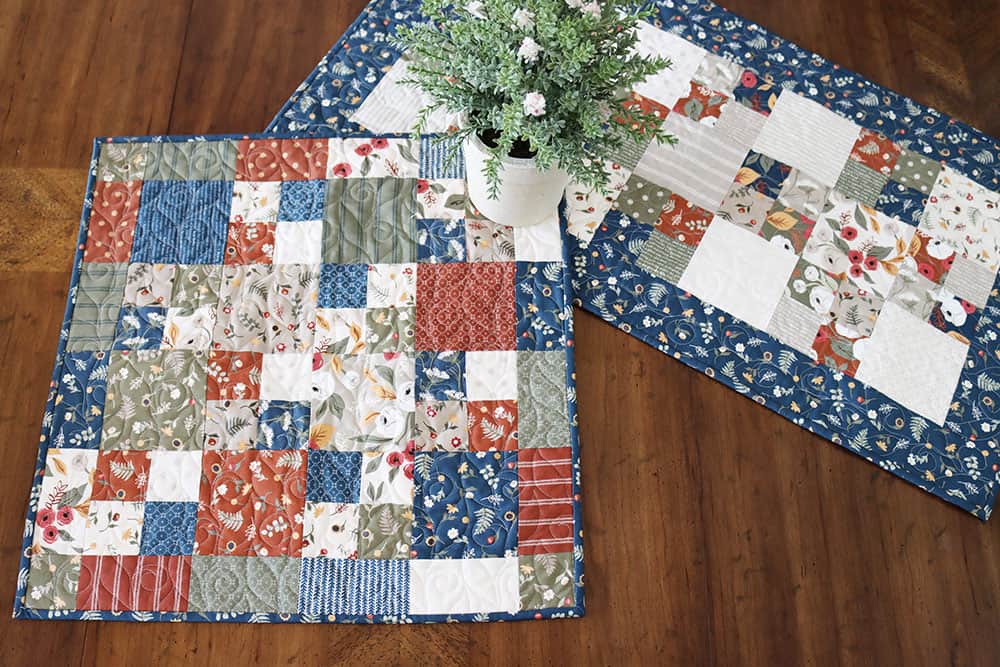 Table Runners & Toppers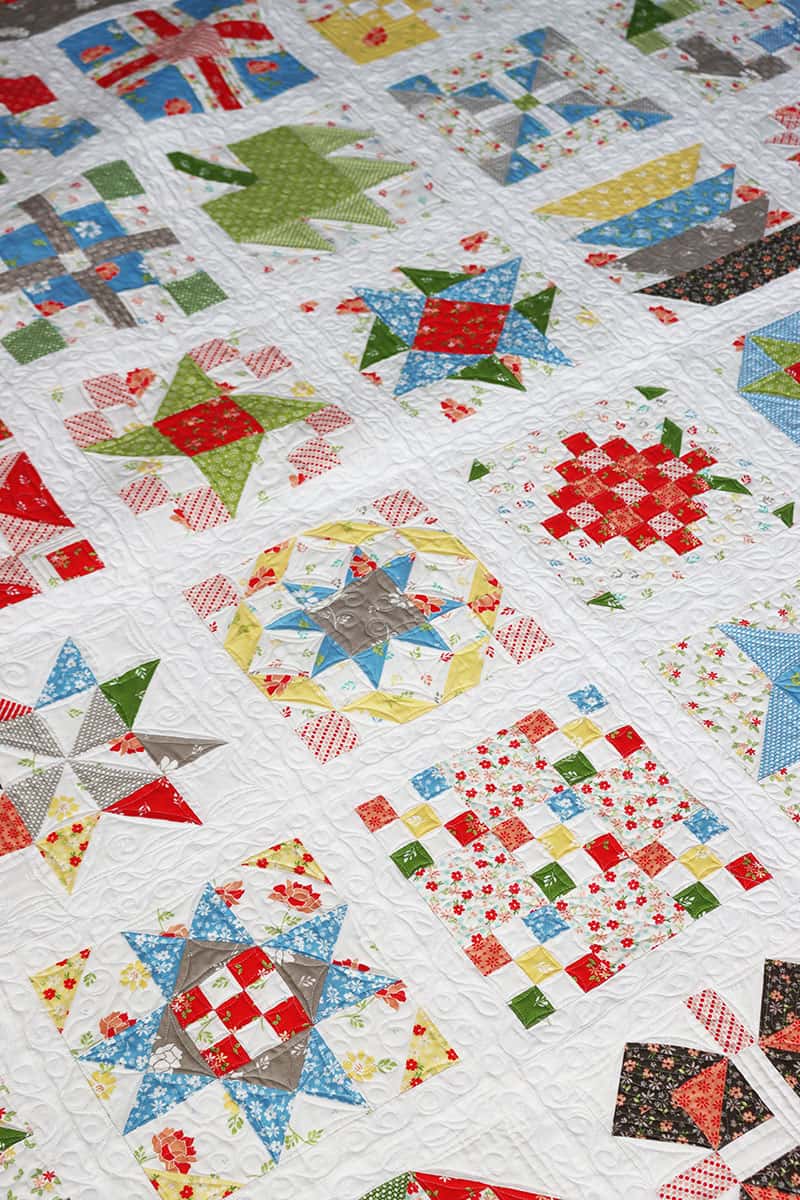 Moda Blockheads 4 Small Quilt & Moda Blockheads 4 Large Quilt
My Moda Blockheads 4 large block quilt is all finished up, quilted, and bound. You can see more about this project here.
And my small block project from the same sew along is ready to be quilted! I'll be sure to share it when it is finished.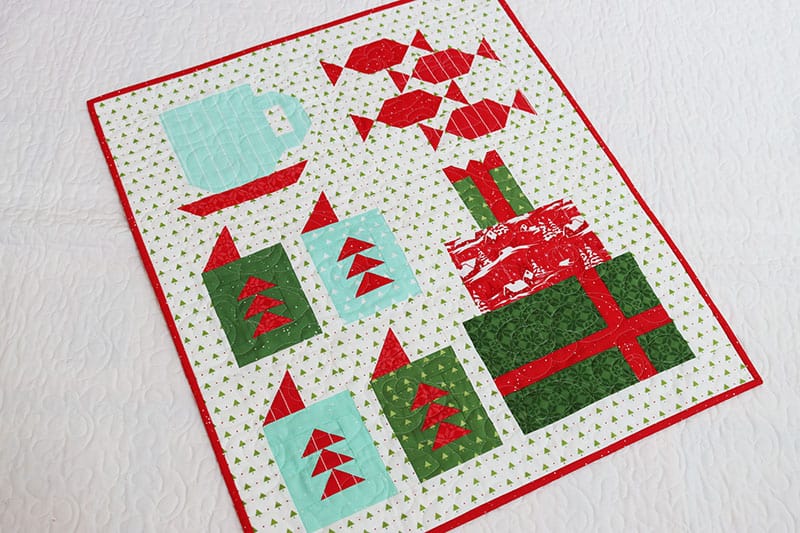 Christmastime Mini Quilt
Just last week I was able to share my finished Christmastime Mini. I actually finished this over the summer but haven't been able to share it on a Works in Progress post until now. You can find all of the information on this project here.
2022 Block of the Month Quilt
My 2022 Block of the Month Quilt is finished and ready to share in December. I am also getting ready to set the small blocks together that I made from this project. I'm actually thinking of a table runner project with them!
Monthly Works in Progress Video
Watch this month's works in progress video above or go here to watch it on YouTube. You'll be able to see the finishes, my current projects, and some of the projects I'm looking at for the next few weeks.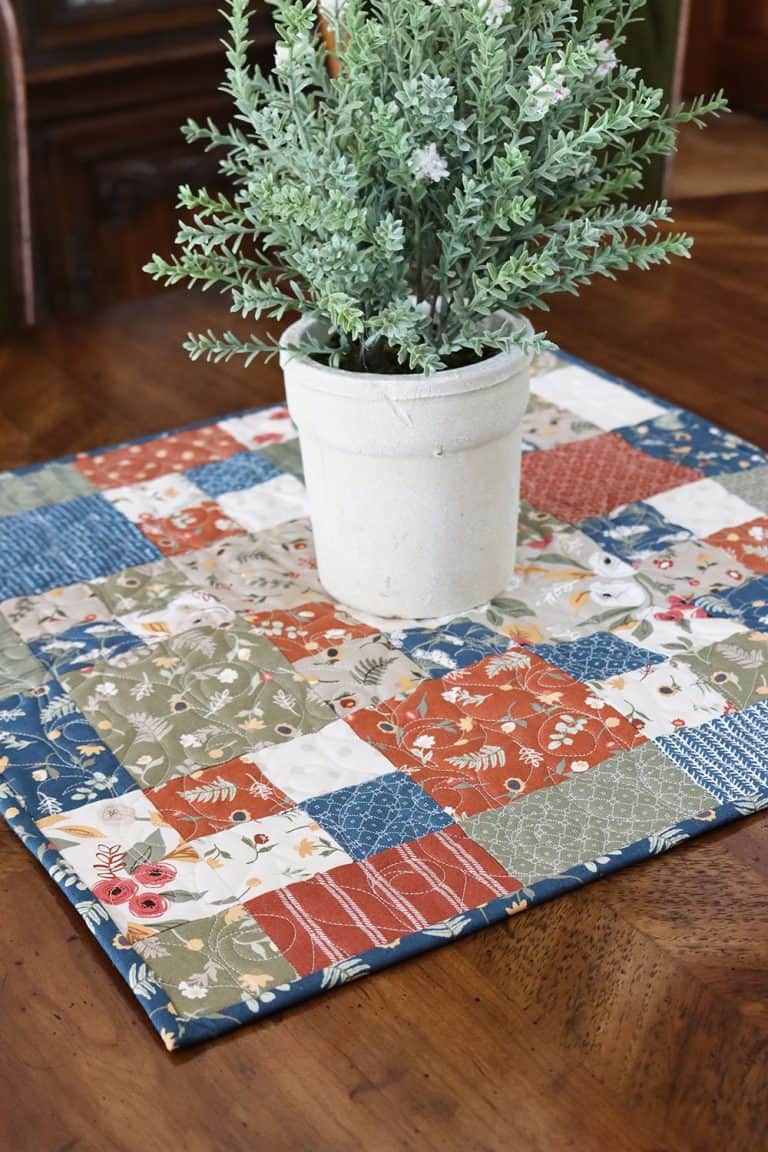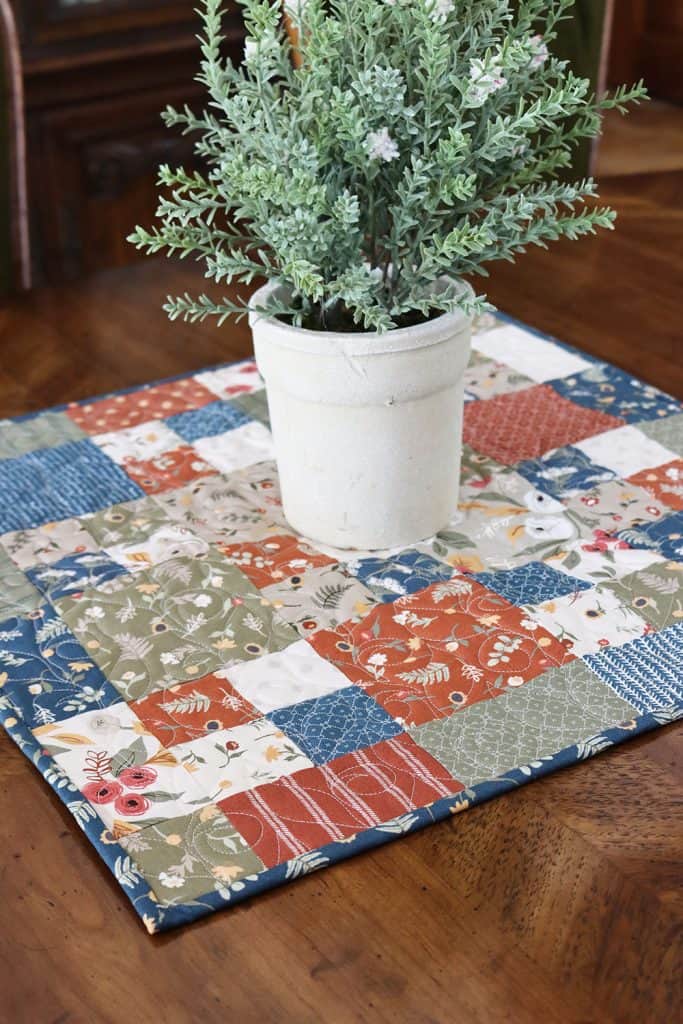 Upcoming Projects
Below are a few projects I'm currently working on that I shared in the video. More on all of these coming soon!
Merry Little Christmas leftovers project
Patchwork Bags
Orange Peels
Scrappy Patchwork Wall Hanging
Designer Mystery Block of the Month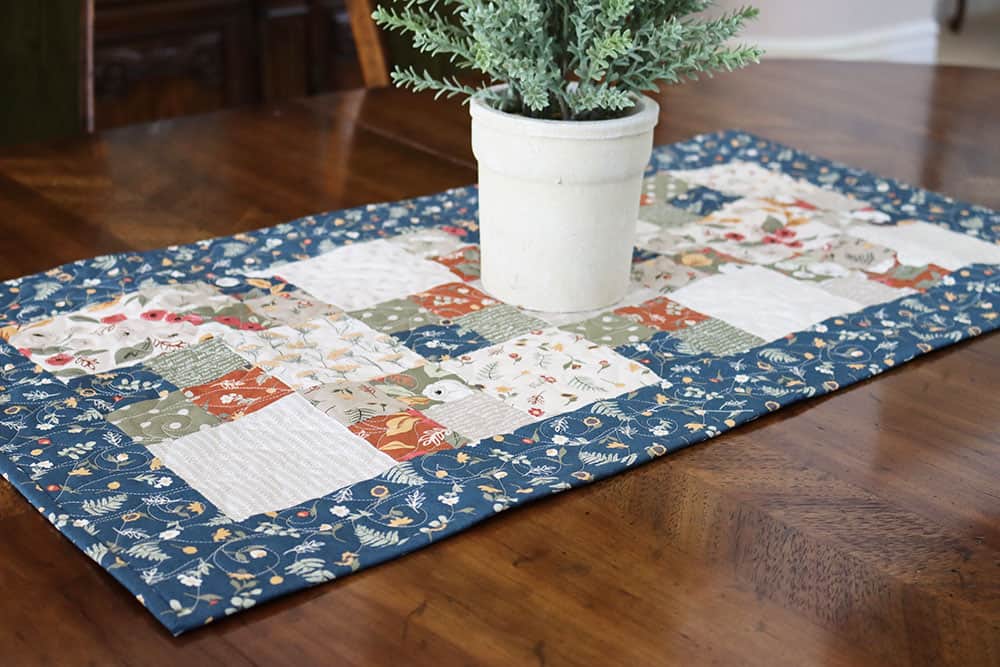 New Collection Sewing!
Behind the scenes I'm working with sewing the new quilts and projects for our next collection. I absolutely can't wait to share this one with you later this year!
Thanks so much for stopping by for my Quilt Works in Progress October 2022 post. Happy quilting!