Hello, friends, and happy Wednesday! Today is kind of a bittersweet day as we are sharing Moda Blockheads 4 Block 28 which is the final block in the sew-along. I've also got my large quilt finished up and ready to share with you. I will have my small quilt finished very soon 🙂 Keep reading for the details and link for today's block along with photos of my finished quilt.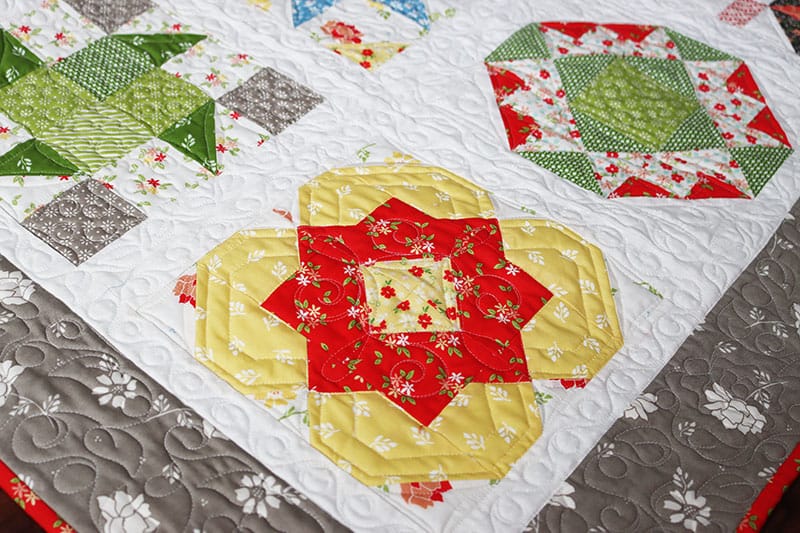 Moda Blockheads 4 Block 28
This week's Blossom block is shared with us by Joanna Figueroa of Fig Tree & Company. I always love a fun flower block and was super excited that this was our final block.
Blockheads 4 Block 28 Tips and Tricks
Here are a few tips and tricks for today's block: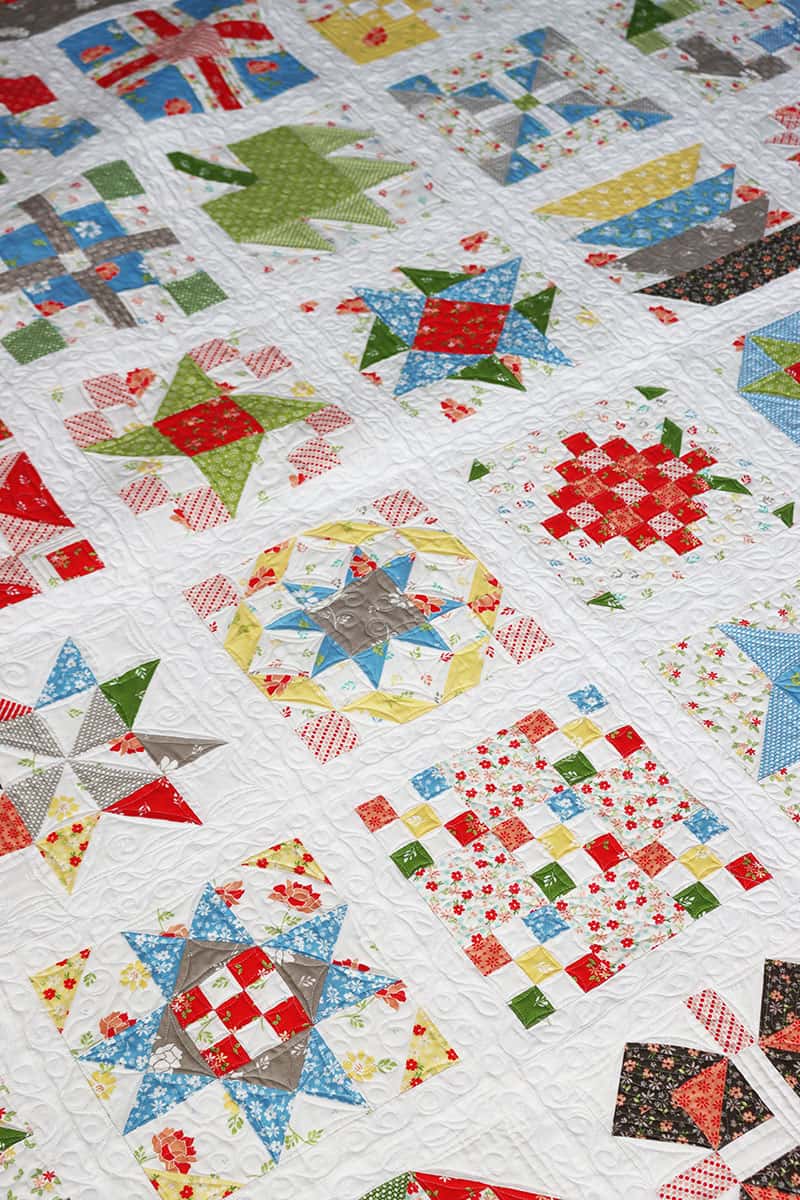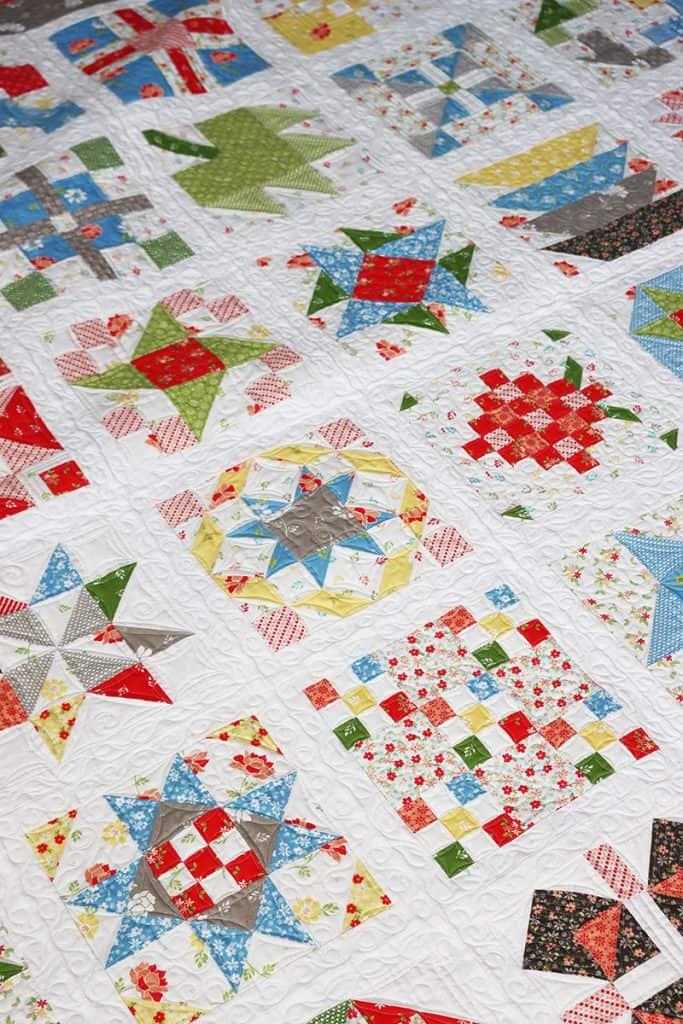 Moda Blockheads 4 Quilt Finish #1
I'm super happy with how my quilt with the 9″ finished blocks turned out (I hope to share my finished quilt top with the smaller blocks very soon). I loved using a simple sashing with no posts to keep the focus on the blocks and fabrics.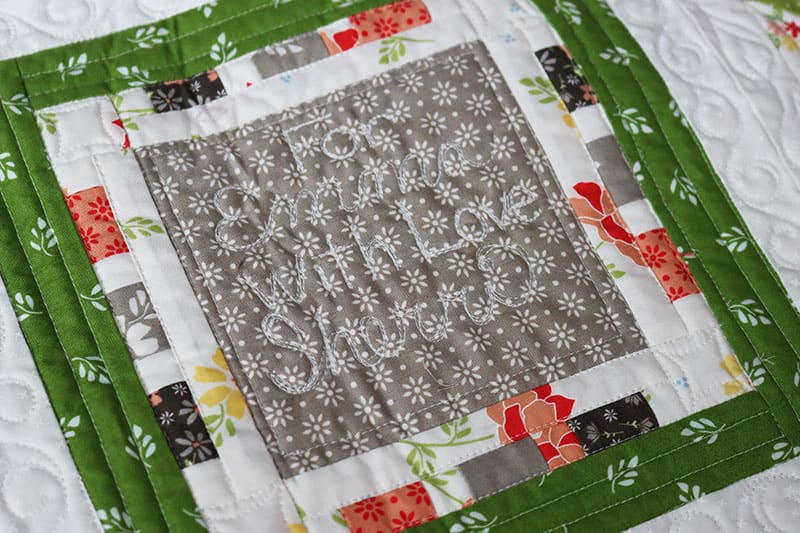 A Special Detail
As I was finishing up my quilt, I had the idea to ask Val to quilt in a simple dedication in the center of the block designed by Corey Yoder. Since this quilt is made with our Emma collection named after my great-great grandmother Emma–I thought a simple "For Emma–with love, Sherri" was definitely in order. I'm so grateful for the opportunity to have created this collection with my daughter in tribute to the woman who taught my grandmother so much about quilting (and who in turn taught me).
Moda Blockheads 4 Sew Along Details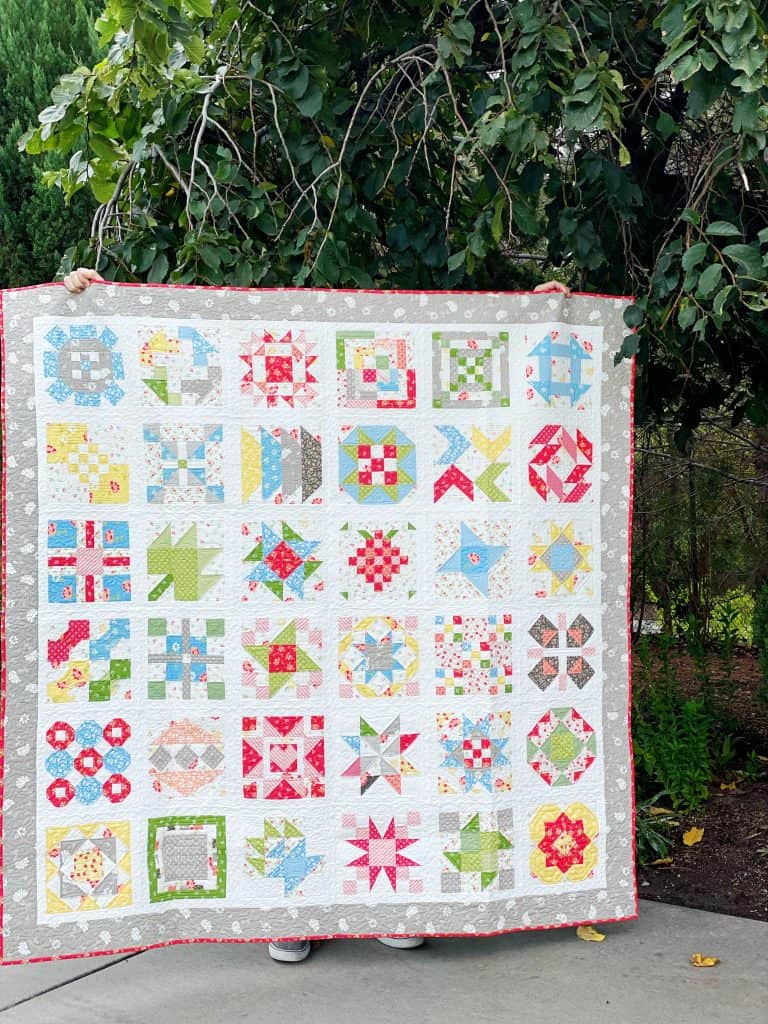 Thanks so much for joining in the Moda Blockheads 4 journey with me! I can't wait to share my finished small quilt with you as well!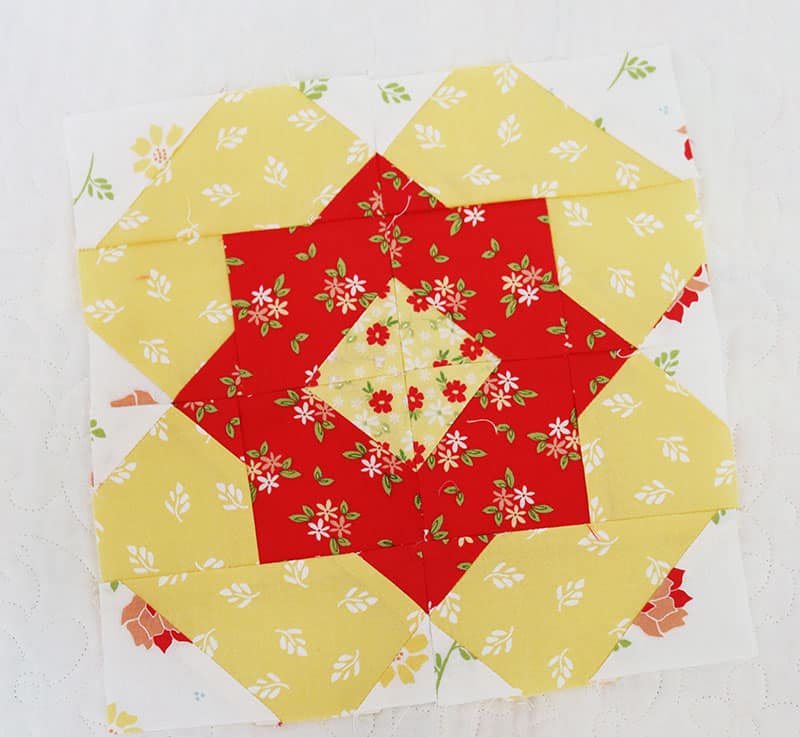 Happy quilting!