Hello, friends! Today I'm sharing Tips for Small Sewing Spaces. My daughter Chelsi recently turned a little niche off of her master bedroom into a delightful small sewing space! I'll be sharing today's tips along with photos from her recent renovation. I hope you'll enjoy the post and get ideas for your space regardless of the size of the space.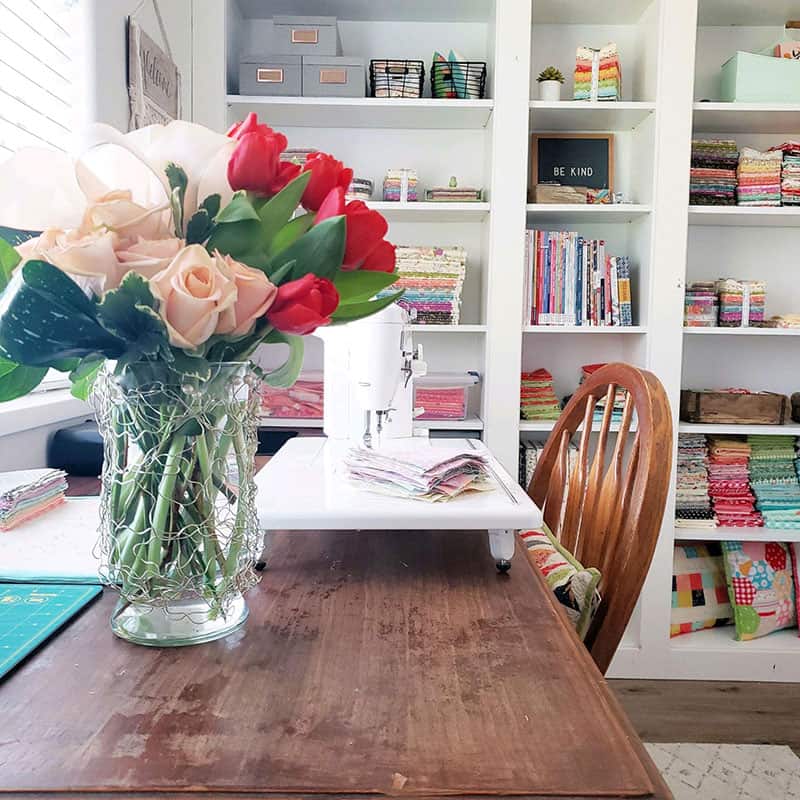 Tips for Small Sewing Spaces
I have spent a lot of time in small sewing spaces. I've set up my sewing space in a corner of our primary bedroom and on our dining room table. For a couple of years, I was able to sew in our small office which felt like a huge improvement because I was also able to store most of my fabric and notions in that room. My next sewing room was only about 10′ x 11′ but had wonderful lighting and a walk-in-closet. Today I'm really grateful to have a large sewing space that I feel really enables me to work even more efficiently. But it's oh, so possible to function wonderfully in a small sewing space. Here are some tips: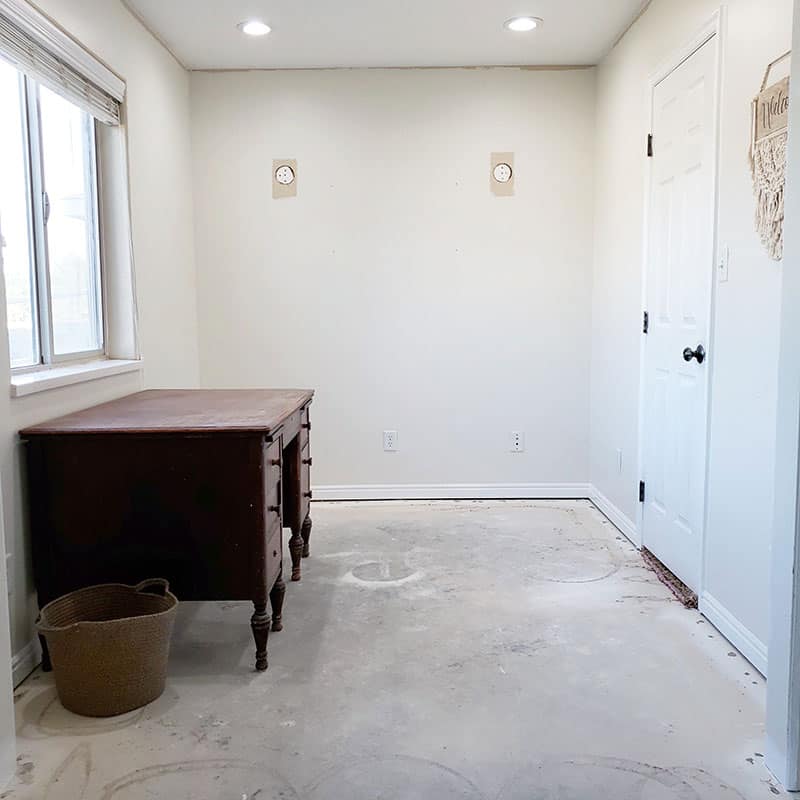 1. Make a Plan.
You'll want to really think about how you are going to utilize every part of your space. If you're able to leave your sewing machine set up you'll also need to consider where you can set up an ironing and cutting station and whether you'll be able to store fabrics and notions close by. Rolling carts are a terrific option when storage and cutting needs to be in a separate area.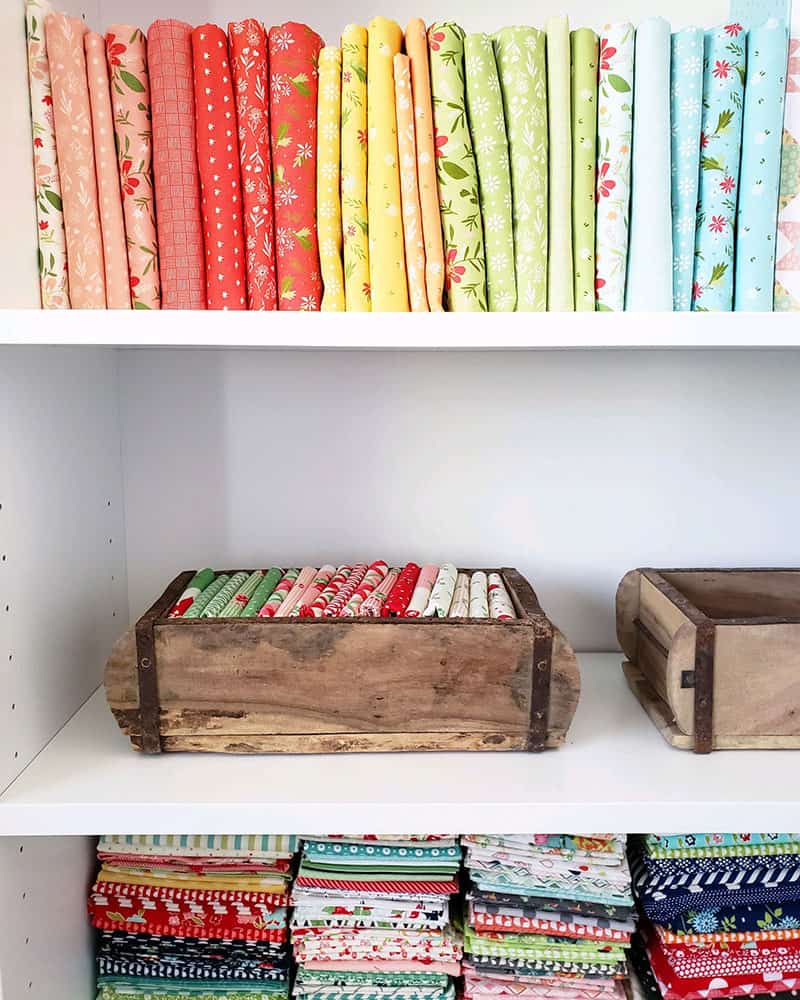 2. Utilize Vertical Space.
Using wall space, and shelving units if you have the room, is one of the best ways to make good use of a small space. Shelving units with adjustable shelves are perfect for creating personalized storage spaces. Choose simple wall décor in order to make the best use of space for storage.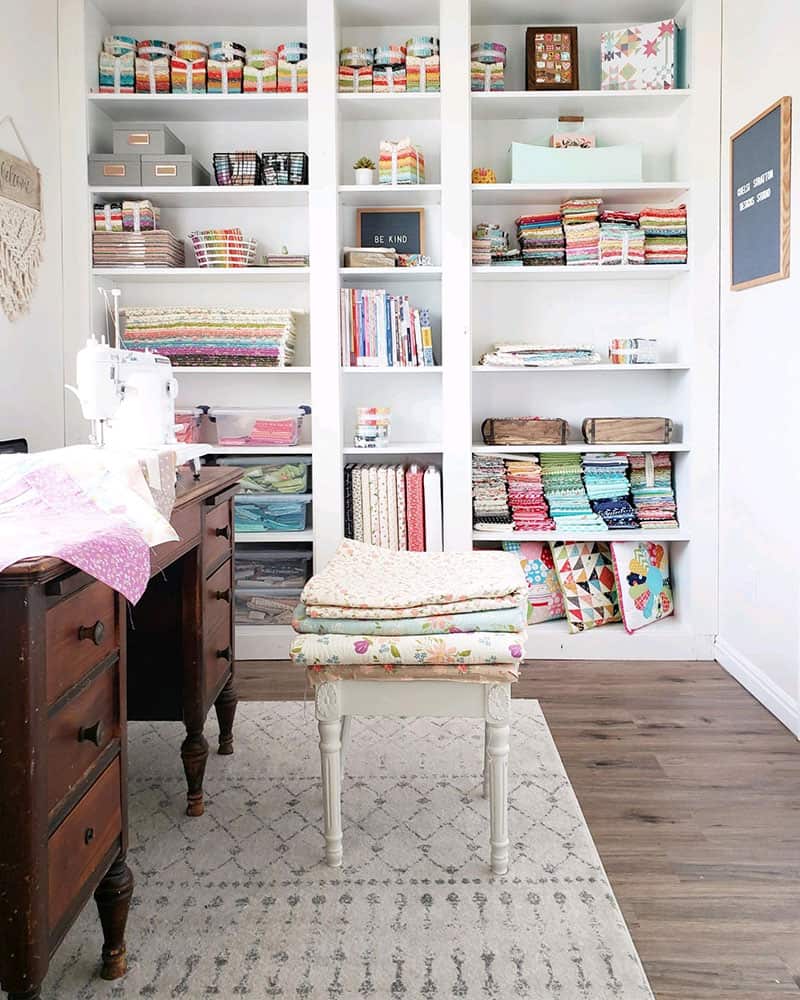 3. Create Systems for Storage.
Along with the items already mentioned (rolling carts and shelves), here are some storage options for small spaces:
Under bed storage for cutting mats and rulers (place rulers in a plastic bin that will slide under a bed).
Use labeled plastic bins or baskets to keep everything organized even if it has to be stored in a different area.
Keep a master list of where everything is stored.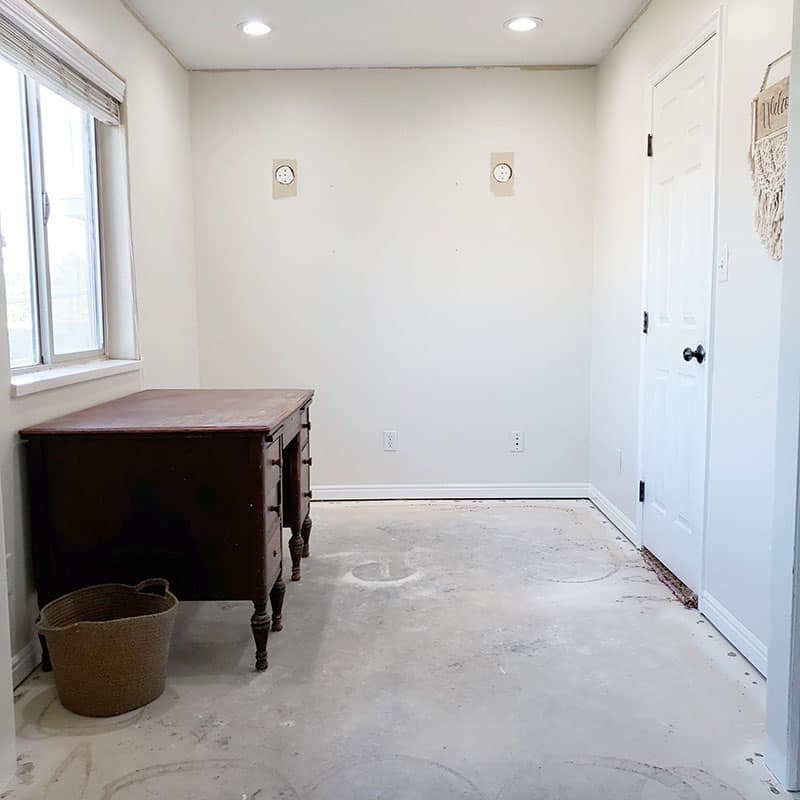 Details on Chelsi's Sewing Space Renovation
First, they removed the carpeting, painted, and then installed luxury vinyl plank flooring.
Three Billy Bookcases from Ikea were set up and spaced. Chelsi's husband added trim and molding in order to make the unit look like a built-in.
Finally, Chelsi was able to organize her plastic scrap bins (organized by color), works-in-progress bins, bolts, pre-cuts, stash fabrics and even books on the shelves.
Chelsi uses an antique family desk for her sewing machine which gives her a nice work-space. She also utilizes the drawers of the desk for additional storage. She keeps her most-used notions in a Sew-Together Bag for easy access.
You can find Chelsi's blog here and her pattern shop here.
And, Chelsi filmed a video tour just recently…watch it below, or go here to watch it on YouTube.
Watch Chelsi's Sewing Space Video Tour Above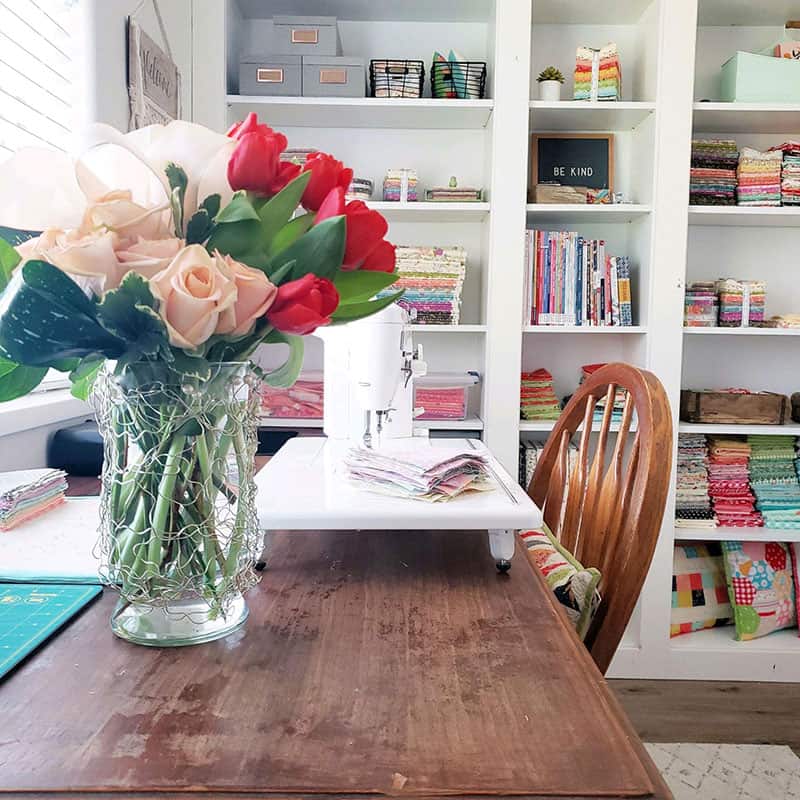 Links from Chelsi's Studio Tour Video
Below you can find some of the things Chelsi shared in her studio tour: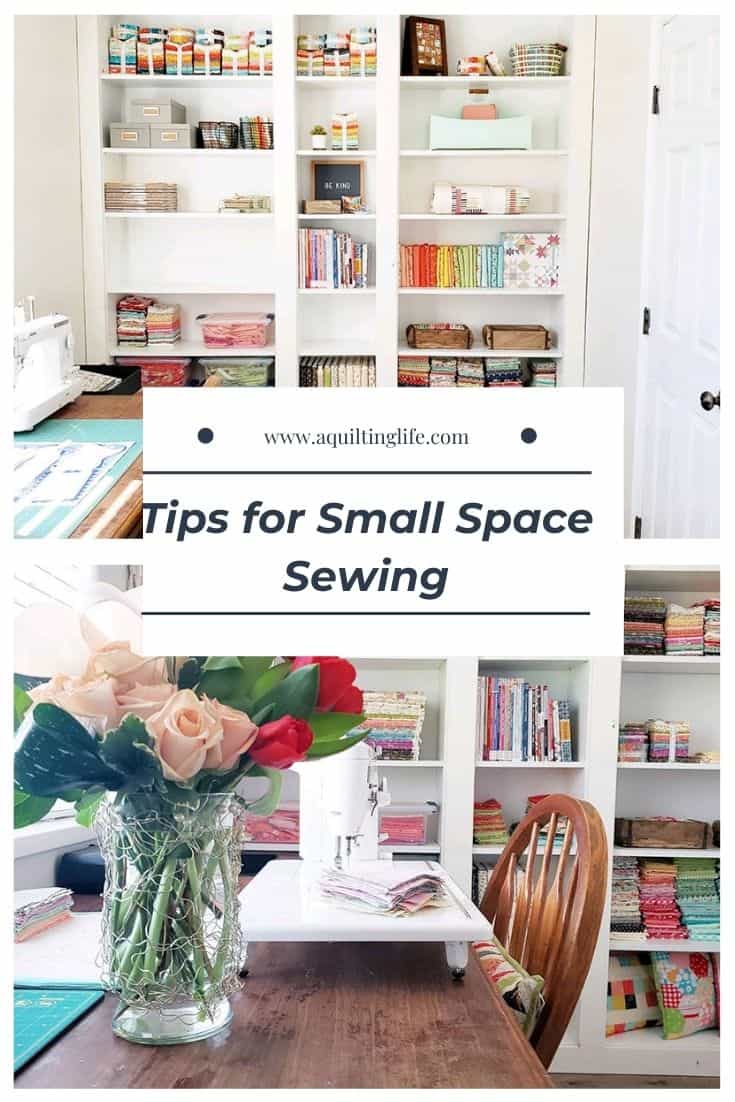 I hope you enjoyed this post with Tips for Small Sewing Spaces including a tour of my daughter's new sewing area! Happy quilting, and thanks so much for stopping by!