Hello, friends, and happy Monday! I can't believe this is the final week of July. I'm definitely ready for August because that brings us one month closer to some cooler weather here in the southwest. I've been super busy behind the scenes and this weekend finished my fourth quilt since July 6th. I can't wait to share the new quilts and fabrics with you, but you'll have to wait a few more weeks for that. Anyway, as I was cleaning up from the whirlwind of sewing the last few weeks I realized I never devoted a full post to my Timeless Star Quilt Pattern with our Balboa fabrics. I've got it bound and ready to share today.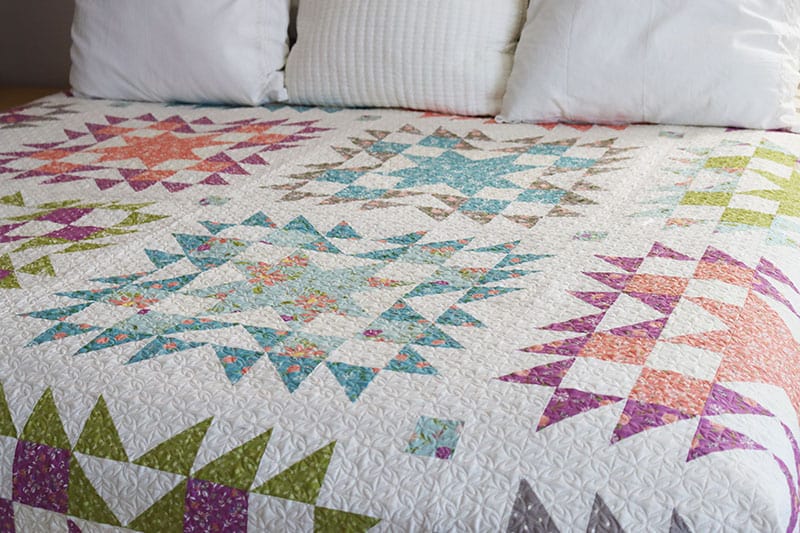 Timeless Star Quilt Pattern
My Timeless quilt is a big block quilt that I ended up making in a king-sized version once I found out the Spring Quilt Market was cancelled in May (the pattern features directions for a 9-block version finishing at 81 ½″ x 81 ½″). It's harder to display a king-sized quilt in our booths, and so I usually make smaller quilts. But without market, I decided to make this one a bit larger.
Timeless Quilt Video
Watch the Timeless Quilt video above or go here to watch it on my YouTube channel. I didn't get a picture of the scrappy binding I made, but I do share that in the video.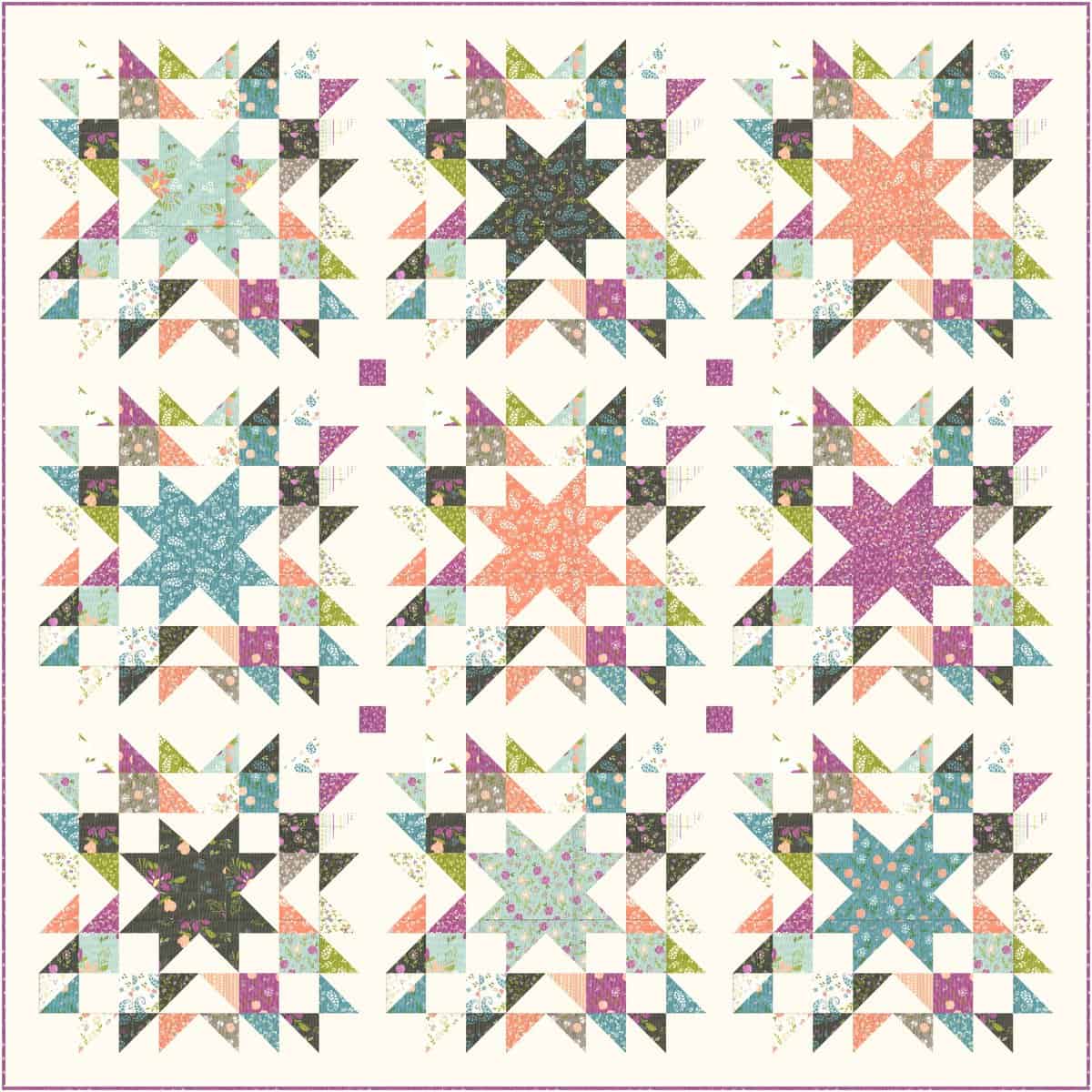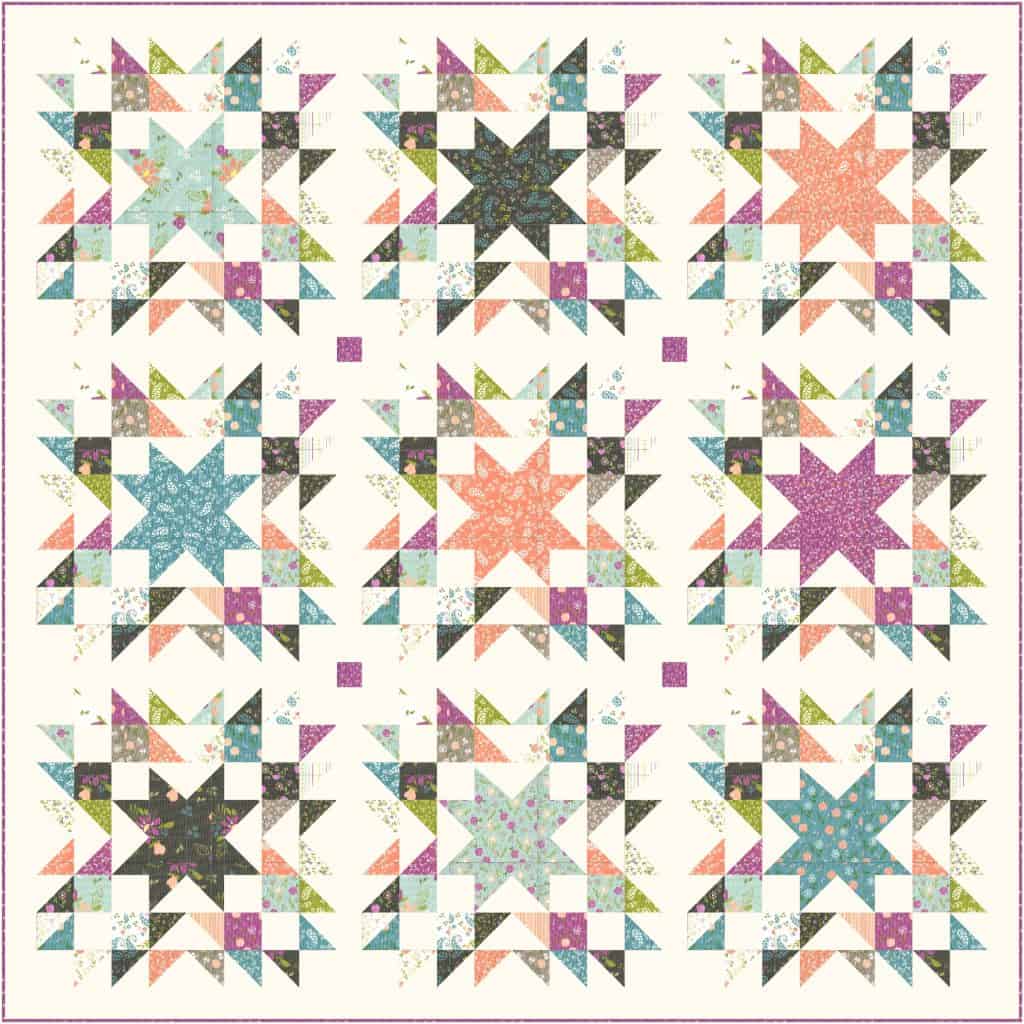 Timeless Quilt Links
The Timeless quilt construction goes much more quickly by using half-square triangle paper. I also used the Bloc Loc Flying Geese Ruler to trim the flying geese units for the star centers.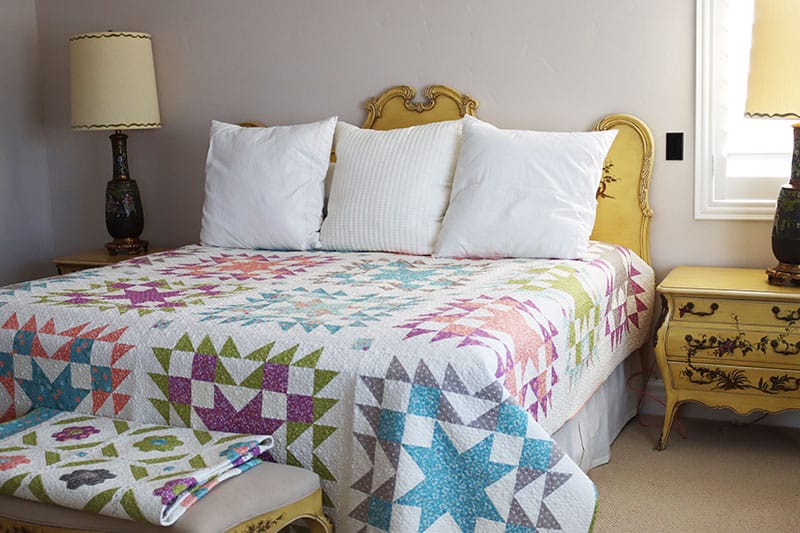 This is definitely one of my favorite projects from this spring (my Blooms quilt is on the bench at the end of the bed). Thanks so very much for reading–happy quilting!