Hello, friends! Happy Wednesday and happy Moda Block Heads day. Today I'm sharing Moda Block Heads 3 Block 29 which is a fun block from Corey Yoder. We are now into our 3rd round of blocks, and Corey is once again starting us off. Her "Ring Around" block is super cute and would also work well as a fun stash-buster quilt block.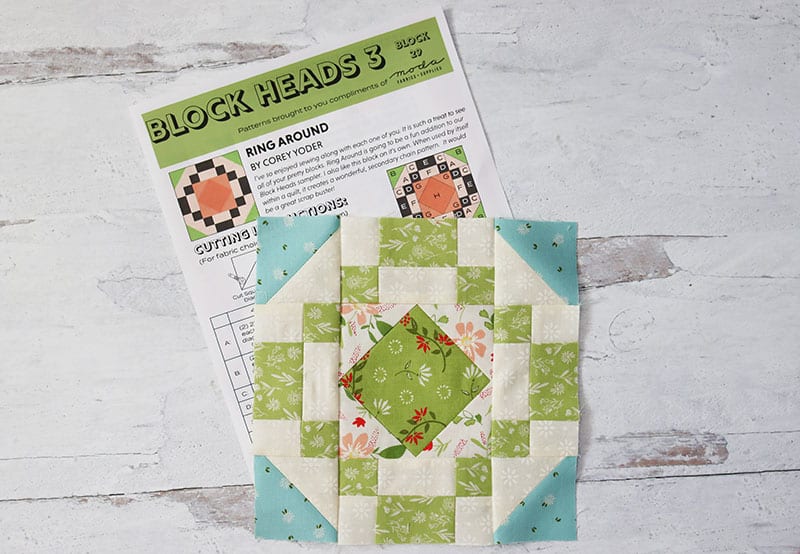 Block Heads 3 Block 29
This week's block uses squares, triangles, and half-square triangle units. None of the units are complicated to make, but they do all need to be the correct size for the block to go together correctly.
Block 29 Video
Watch today's Block 29 video above or go here to watch it on my YouTube channel.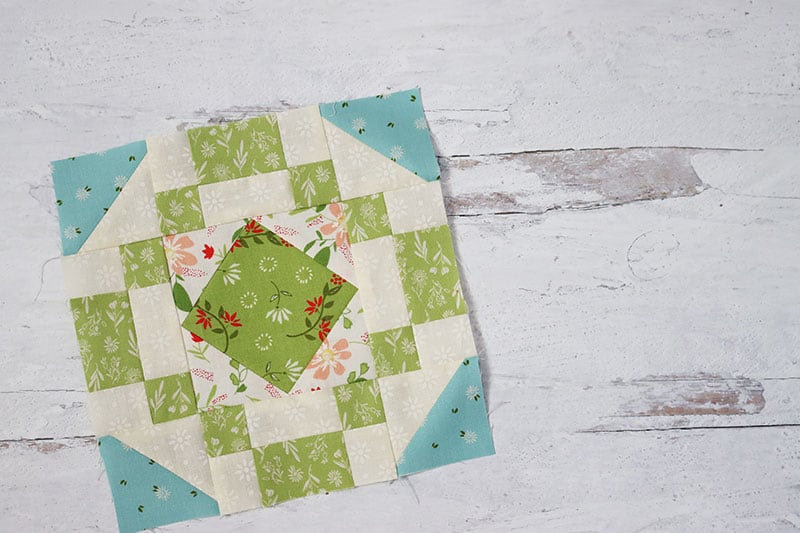 Block 29 Tips and Tricks
Accurately cut the squares and rectangles.
Make the half-square triangles using your favorite method.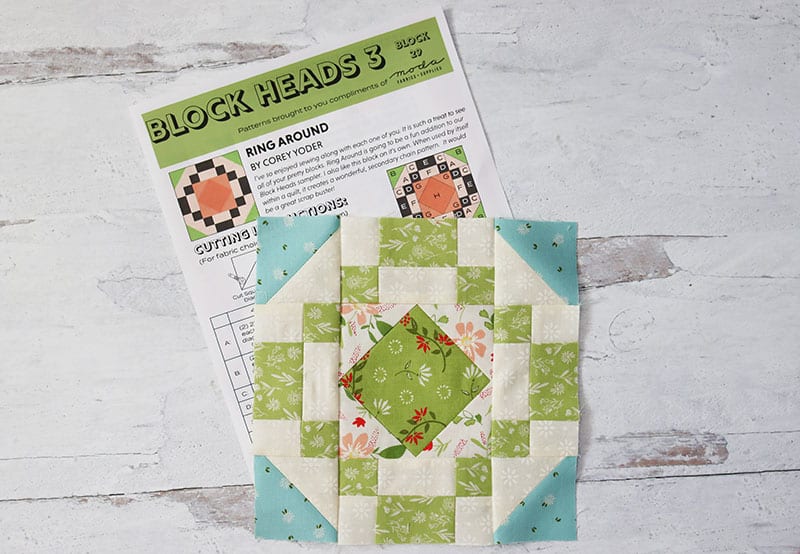 Block 29 Links
Moda Block Heads 3 Designers
Coming Up this Week
I'll be back tomorrow with the final post for the Jelly Snowflake Mystery Quilt…and of course will be here on Saturday for this week's Saturday Seven. I hope you enjoyed this weeks Moda Block Heads 3 Block 29 post. Happy quilting, and thanks so much for stopping by!