Hello and happy Friday and welcome to the Sunday Best Quilts Sampler Block 4 post. This week's block is the Driftwood Drive block from my quilt by the same name in our book. This is a fun block that we know you'll enjoy making!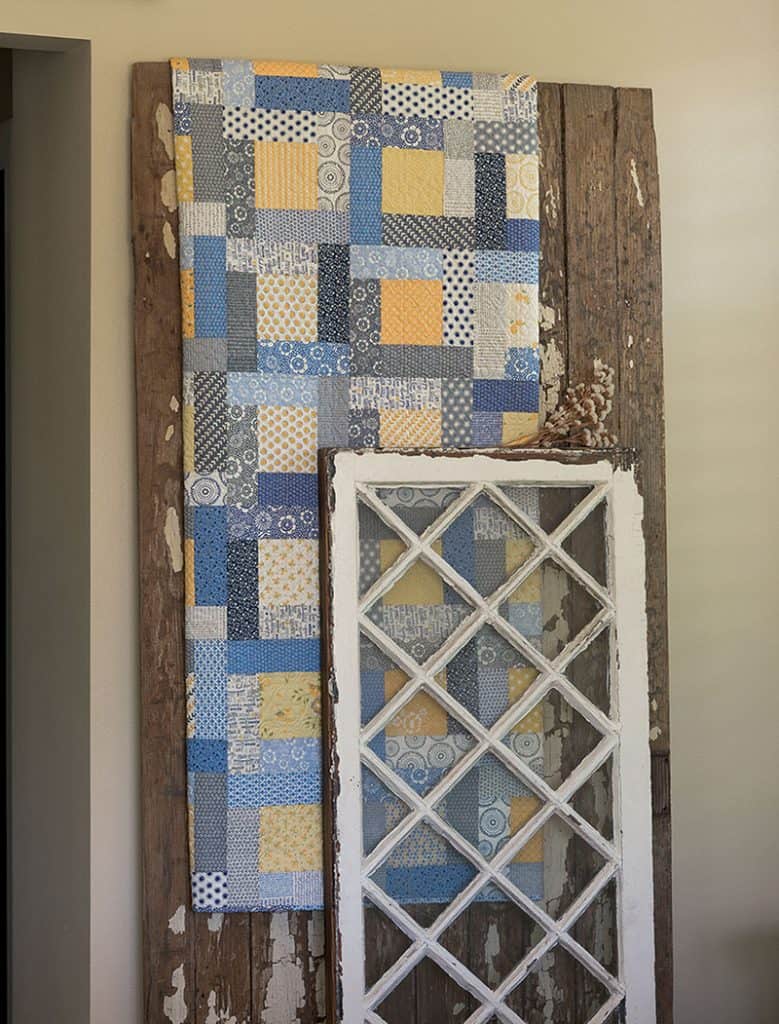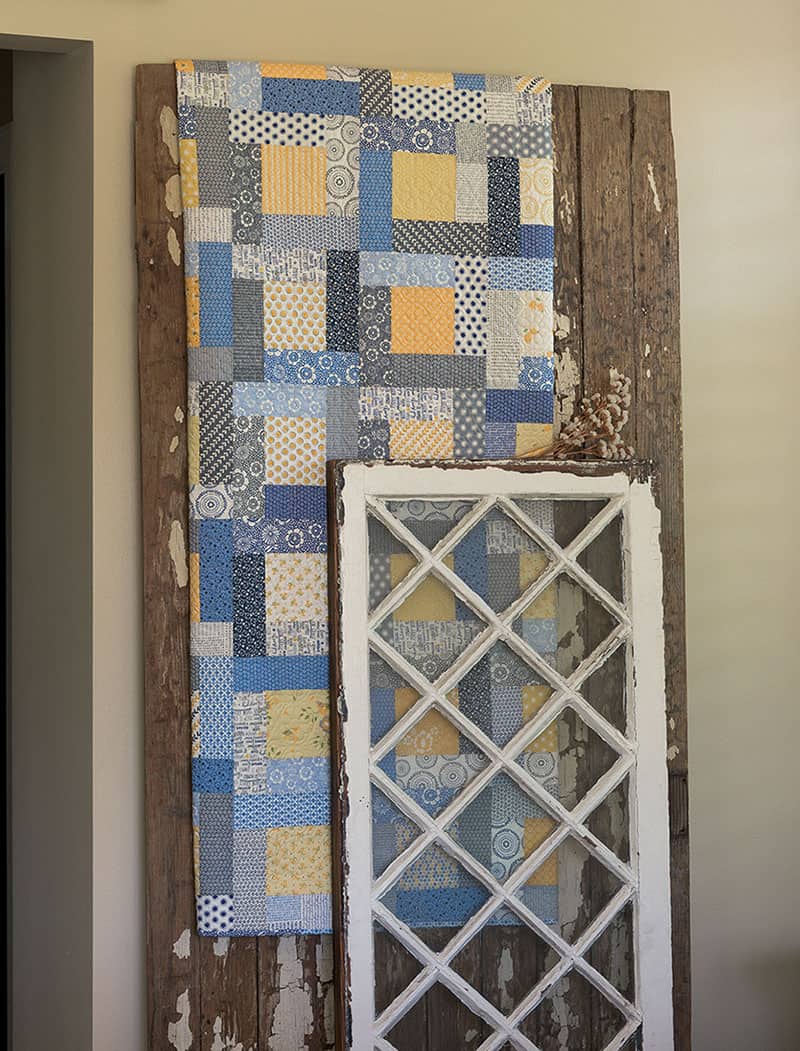 Quilt Sampler Block 4: Driftwood Drive
Block 4 is from my Driftwood Drive quilt which is my version of our scrappy category quilt. I actually love scrappy quilts that can be worked on over a long period of time and designed this pattern so that blocks could be made along the way and then combined later into a fun quilt. But of course the pattern is pre-cut friendly, so you can also use your favorite charm pack and jelly roll or left-over pieces from those and other pre-cuts.
Block 4 Details and Tips
This week you'll make one Driftwood Drive quilt sample block and then finish according to our PDF instructions. Get the free PDF download here or click on the link below. Additionally, the Driftwood Drive block uses partial seam construction which is a technique that sounds a little complicated but is actually simple. And I have a video for you which shows the block construction for the Driftwood Drive block step by step through the first round.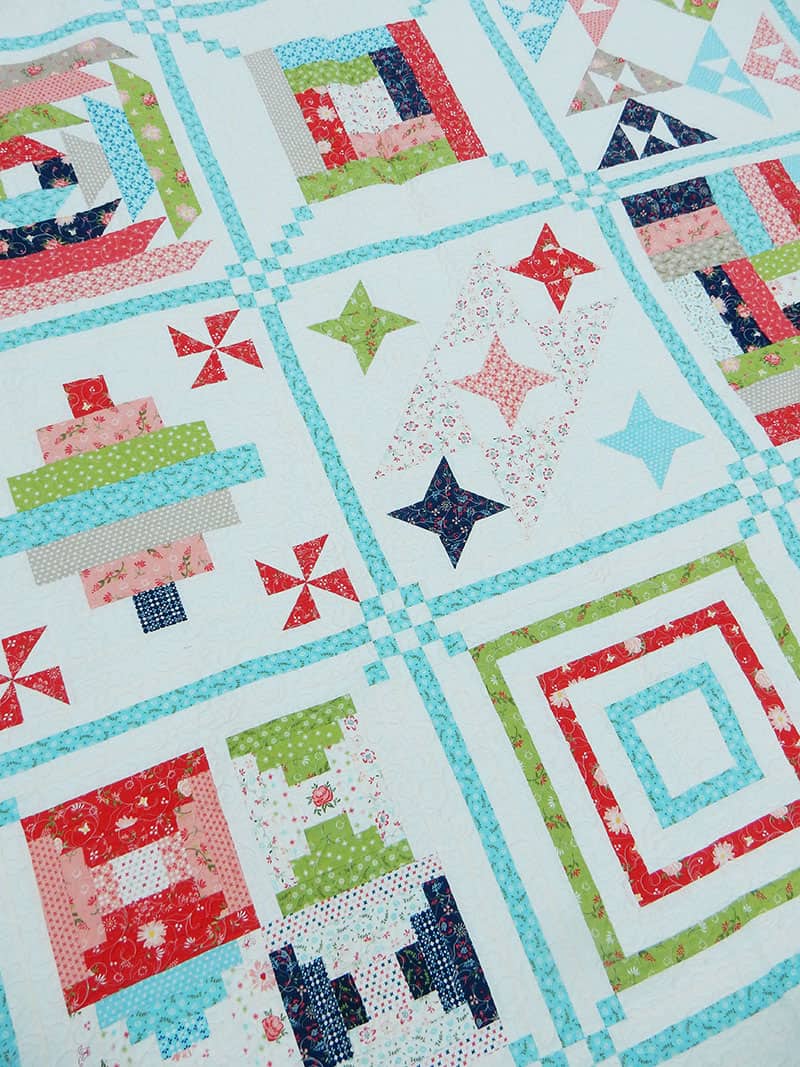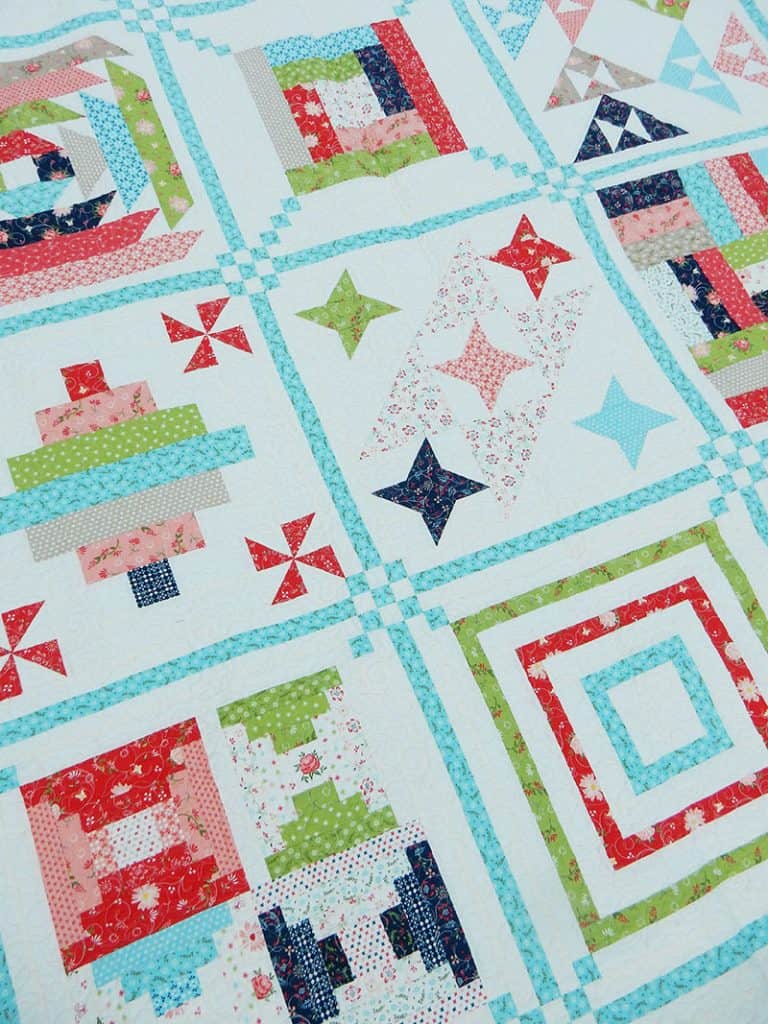 Harper's Garden Fabric Information for the Driftwood Drive Block
Here are the exact fabrics from our Harper's Garden collection that I used in my Driftwood Drive block. It's kind of a long list this week because I made my block extra scrappy: (clockwise from center):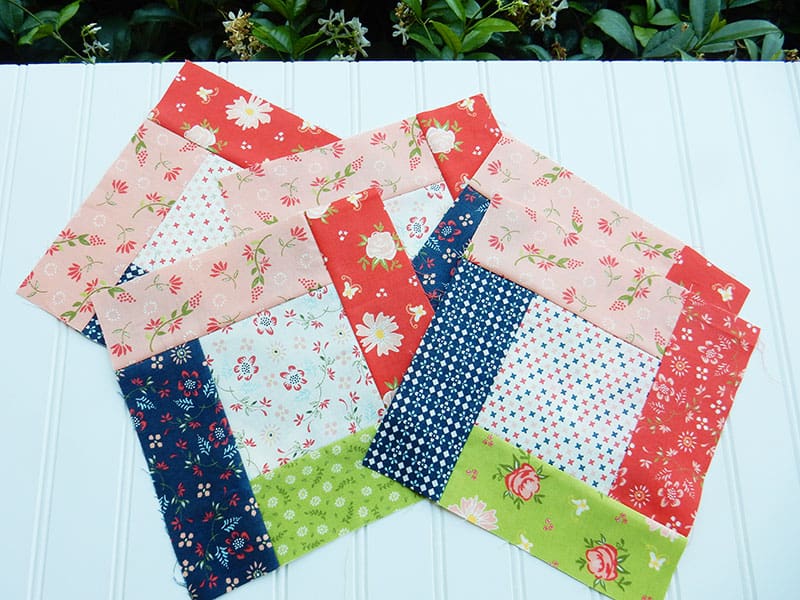 More on our Sunday Best Quilts Sampler Sew Along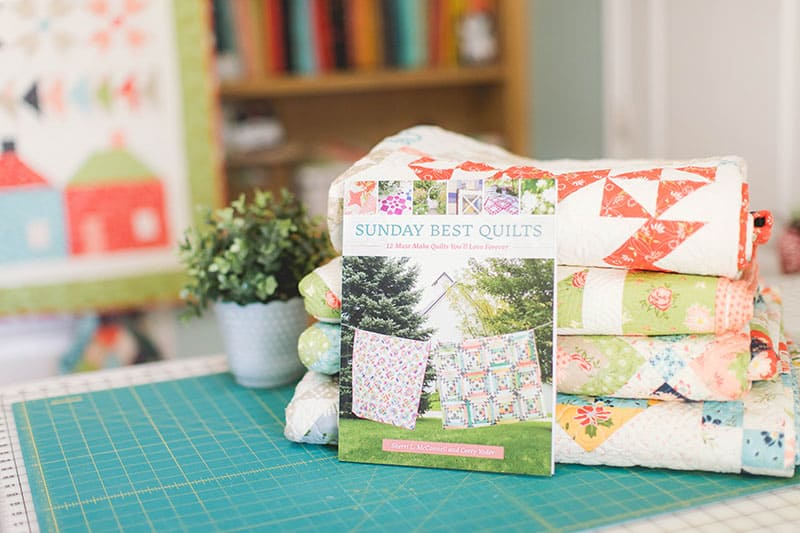 How are you doing with your quilt sample blocks? Share in a comment below!
Thanks so much for sewing along with us, and thanks for stopping by today!