Hello and happy Wednesday! Today I'm super excited to share some of the fabulous quilts from the upcoming Blue & White Quilts book. This compilation book includes 13 stunning quilts mixed with beautiful photography. I feel blessed to have been able to contribute a quilt to this book and was so excited to be able to see most of the quilts this summer while I was teaching in Dallas at the Restore and Quiltstock retreats.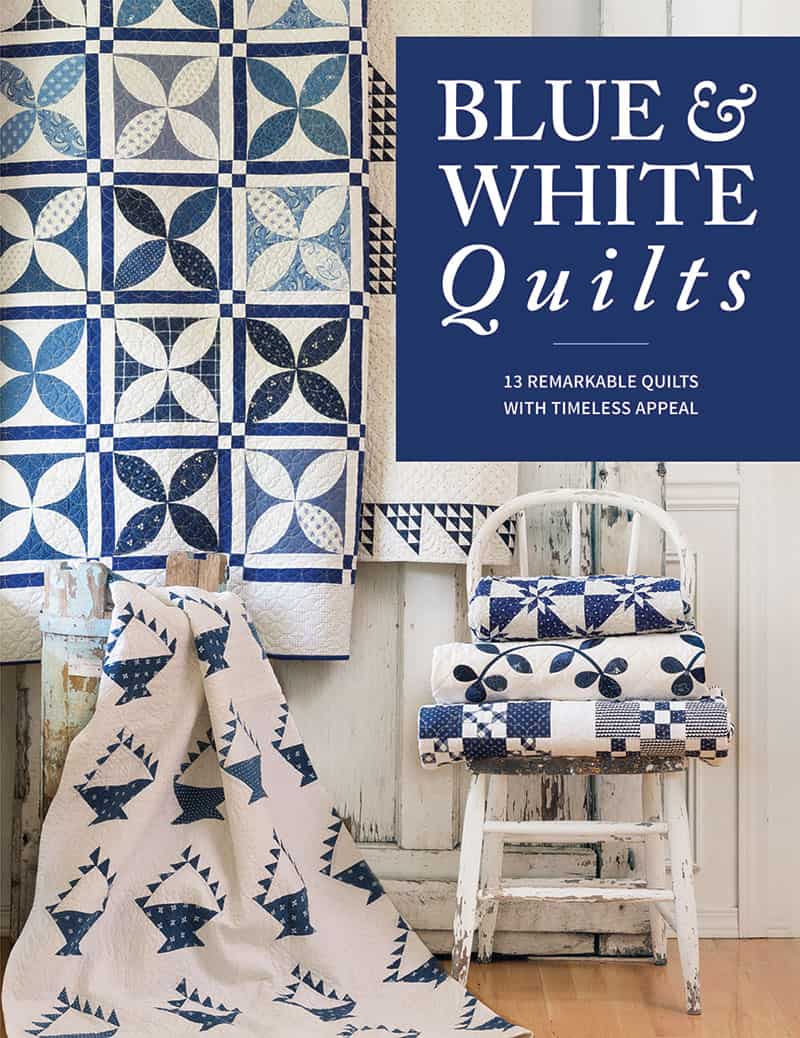 Blue and White Quilts Book
The cover is gorgeous, but it's only a taste of the beautiful quilts and photography you'll find inside. I'm so looking forward to getting my advance copy of the book next week when I'm at International Quilt Market. If you're attending, there will be a trunk show with all of the quilts from the book that you won't want to miss.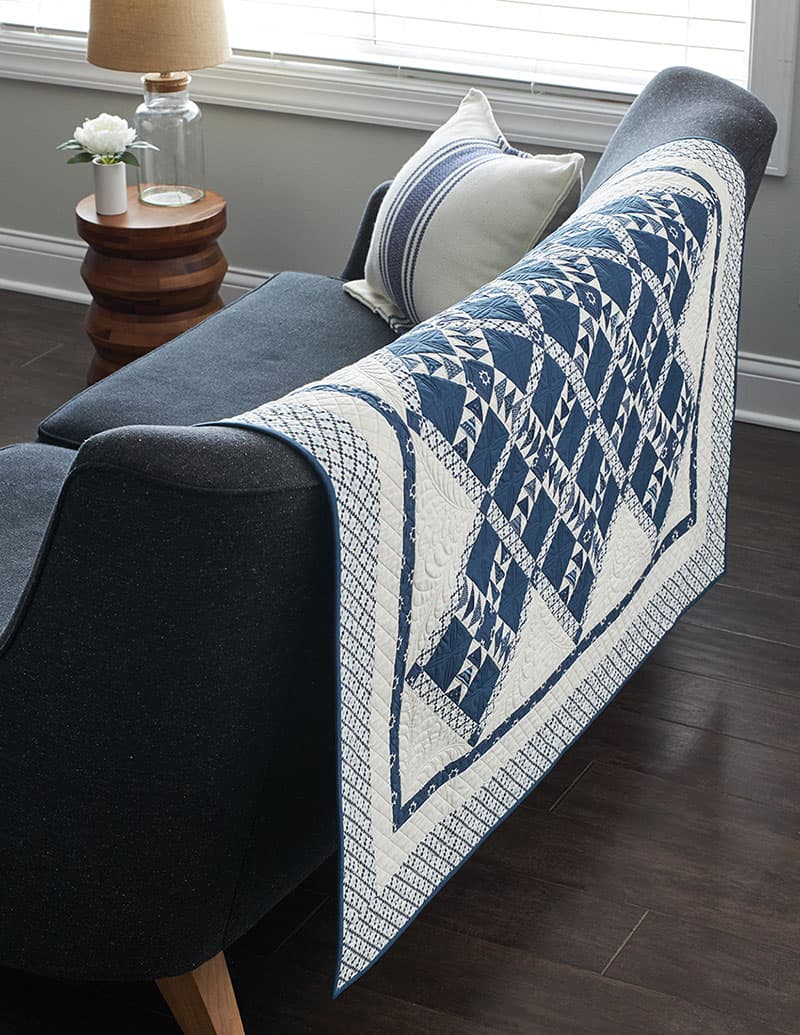 I knew immediately the design I wanted to use for my quilt; however, I took a while to decide on fabrics. There are so many beautiful blue and white fabrics from a variety of Moda designers that I almost settled on a scrappy mix of some of my favorites. But just before I started cutting out the quilt I started thinking that perhaps I could use just fabrics from a variety of our fabric collections…and mix them with Moda Bella Ivory and a Moda Bella Navy. I was thrilled with the result and even more thrilled with the beautiful custom quilting by my friend Val Krueger.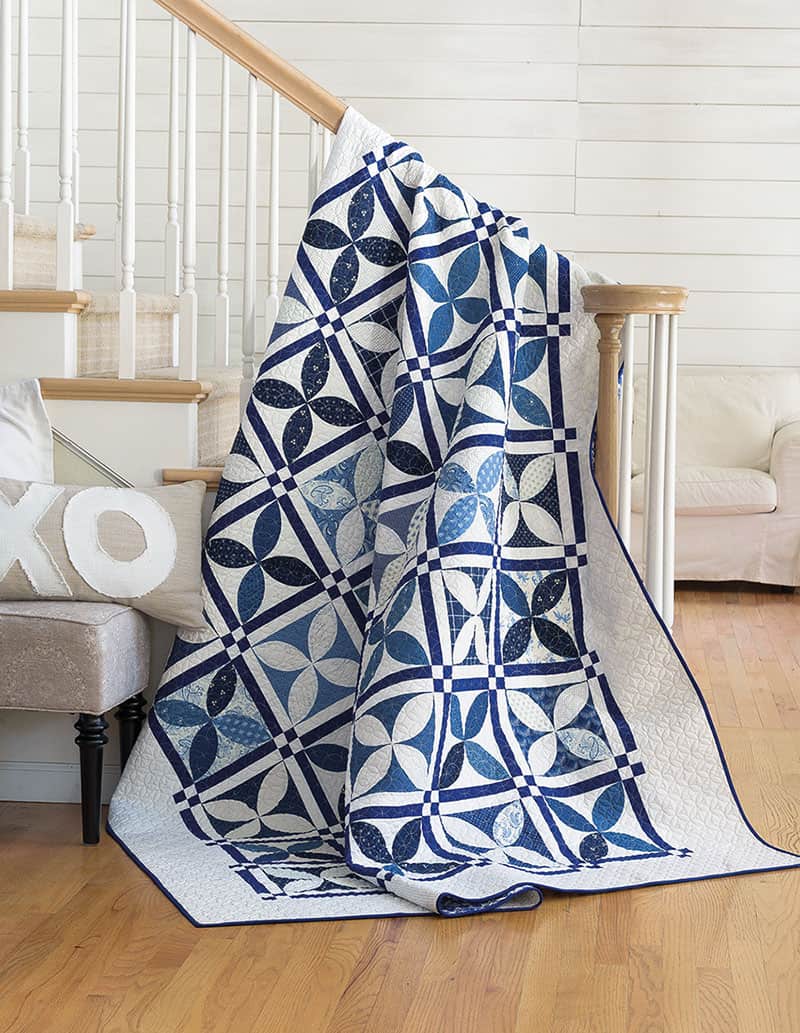 Next up is my friend Lissa Alexander's gorgeous Blueberry Crumb Cake. This quilt is stunning in the photo and even more beautiful in person. I can hardly wait to make this one!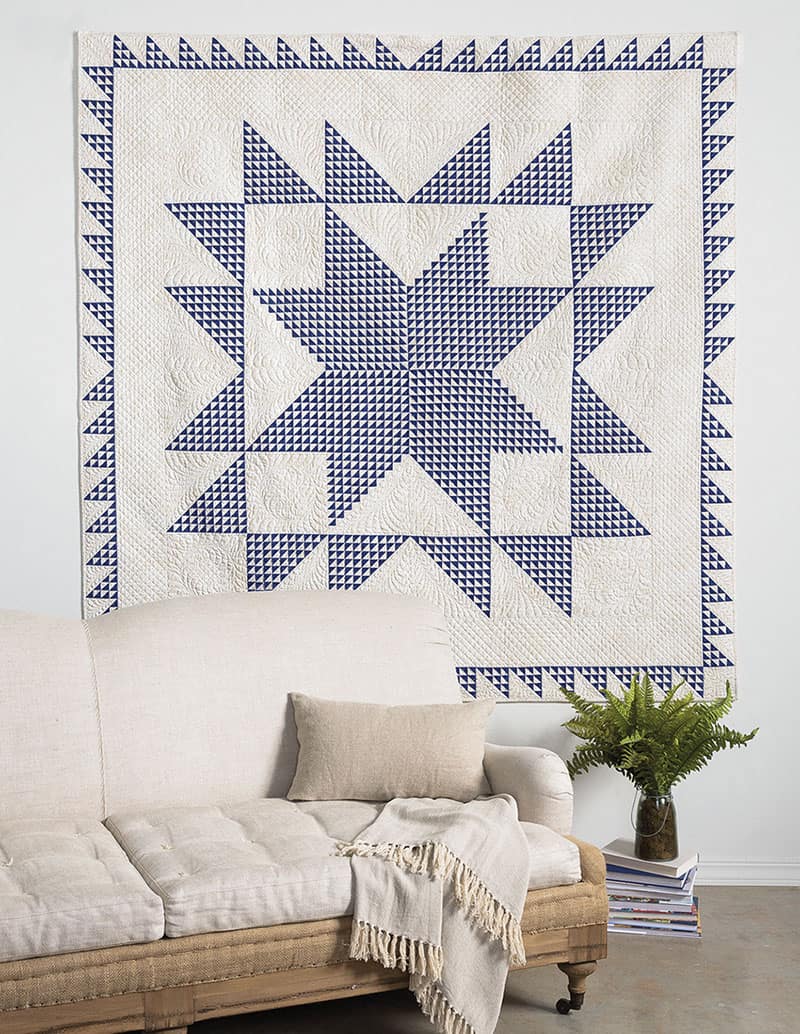 Another of my favorites is the Sapphire Star quilt by Lisa Bongean of Primitive Gatherings. I got a sneak peek of this one early on because my friend Val also quilted this one, and it was on her machine one day when I stopped by. Since I would love to make this one day as well, I guess I should start making tiny half-square triangles now!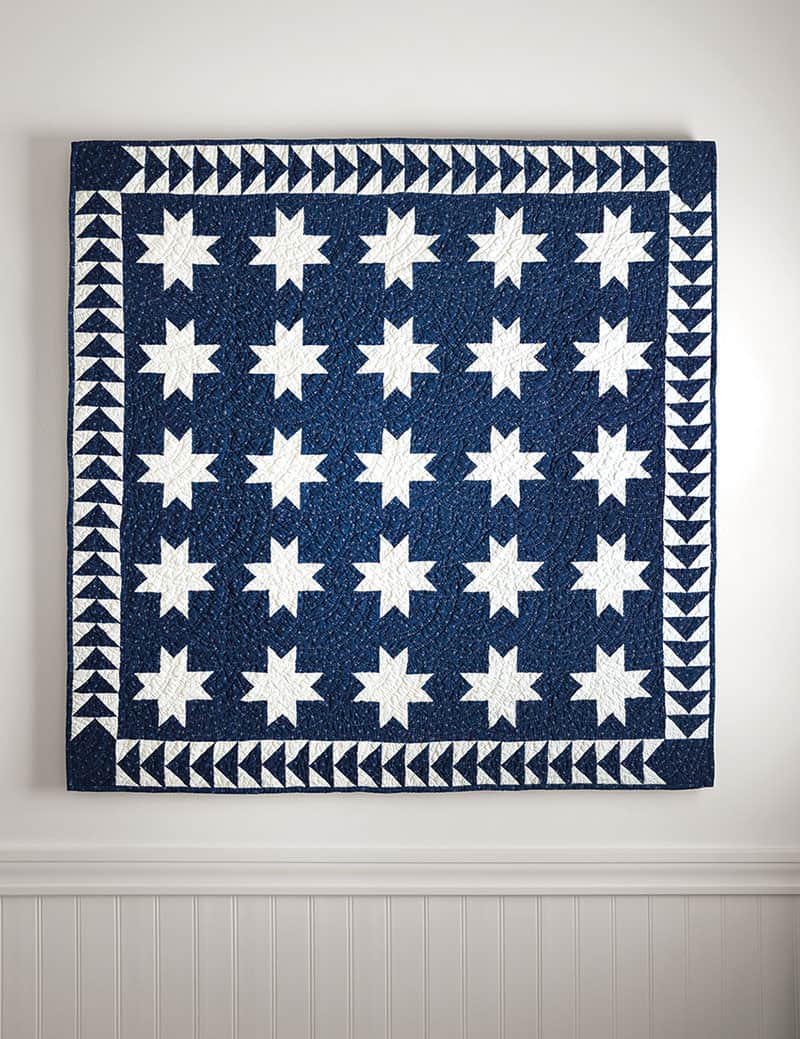 Up next is Midnight Sky by Laurie Simpson of Minick & Simpson. I love this one as well. I love stars, and I love flying geese, so this combination is another favorite!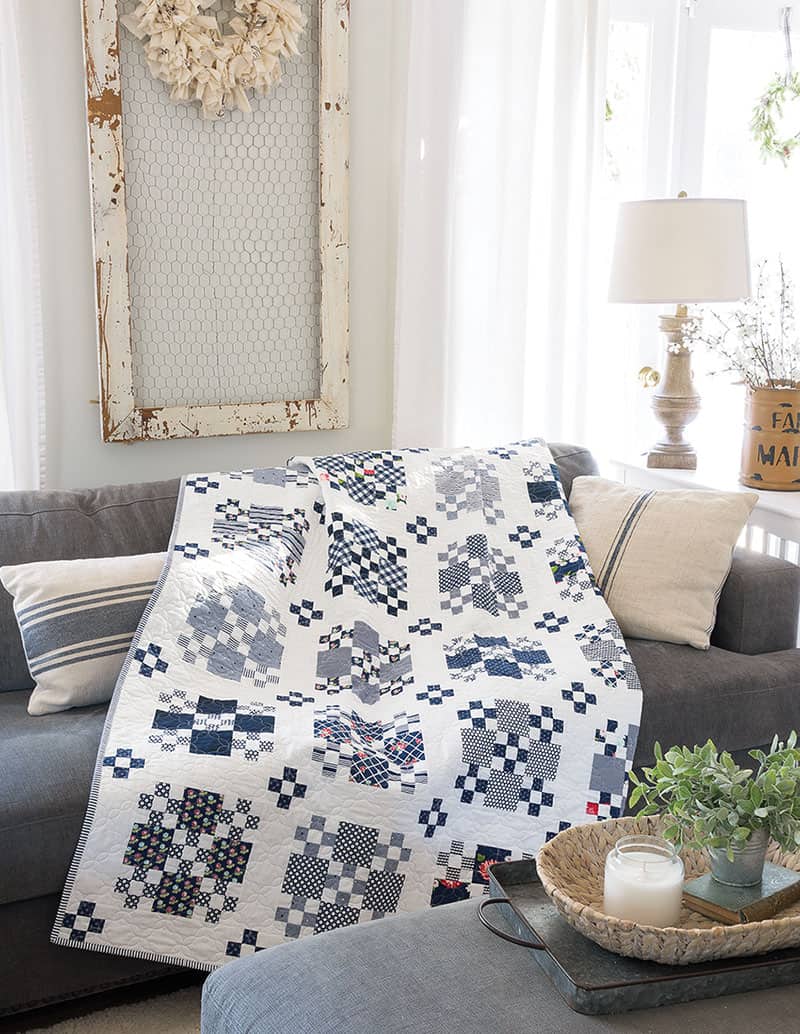 And this is Camille Roskelley's To the Nines quilt made with a variety of blues from her fabric collections. This one is whimsical and fun, just like her and her mom's fabrics!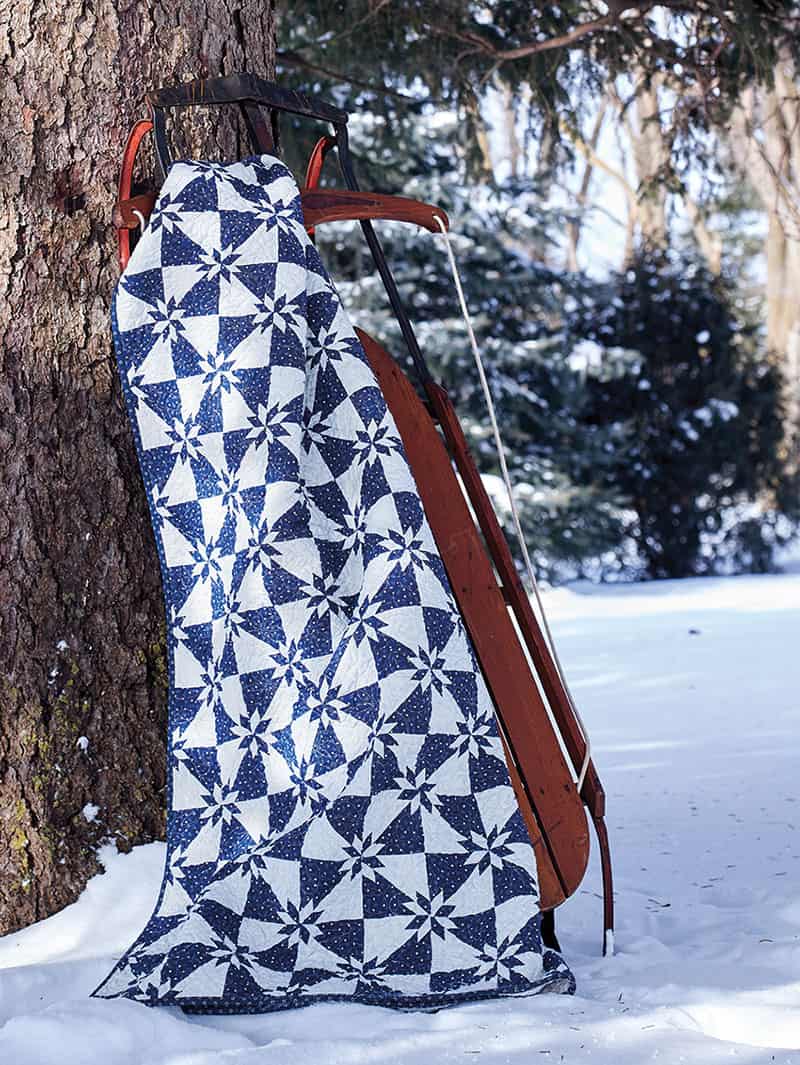 This antique Hunter's Star quilt is from the collection of Martingale's Chief Visionary–Jennifer Keltner. I immediately fell in love with this quilt and also love the beautiful photo of it!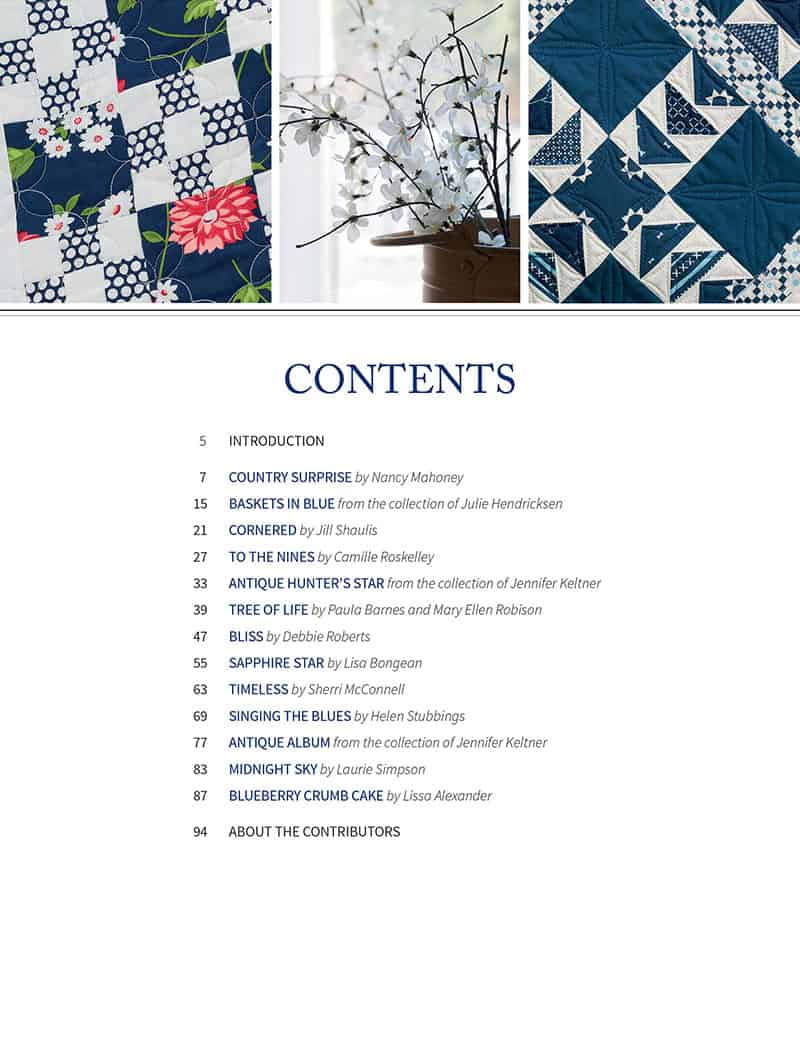 I don't want to give away all of the quilts just yet…another post might be in order when it gets closer to publication. But I've included the Table of Contents above so you can see a few more of the designers whose quilts are included. And you can pre-order this amazing book now here.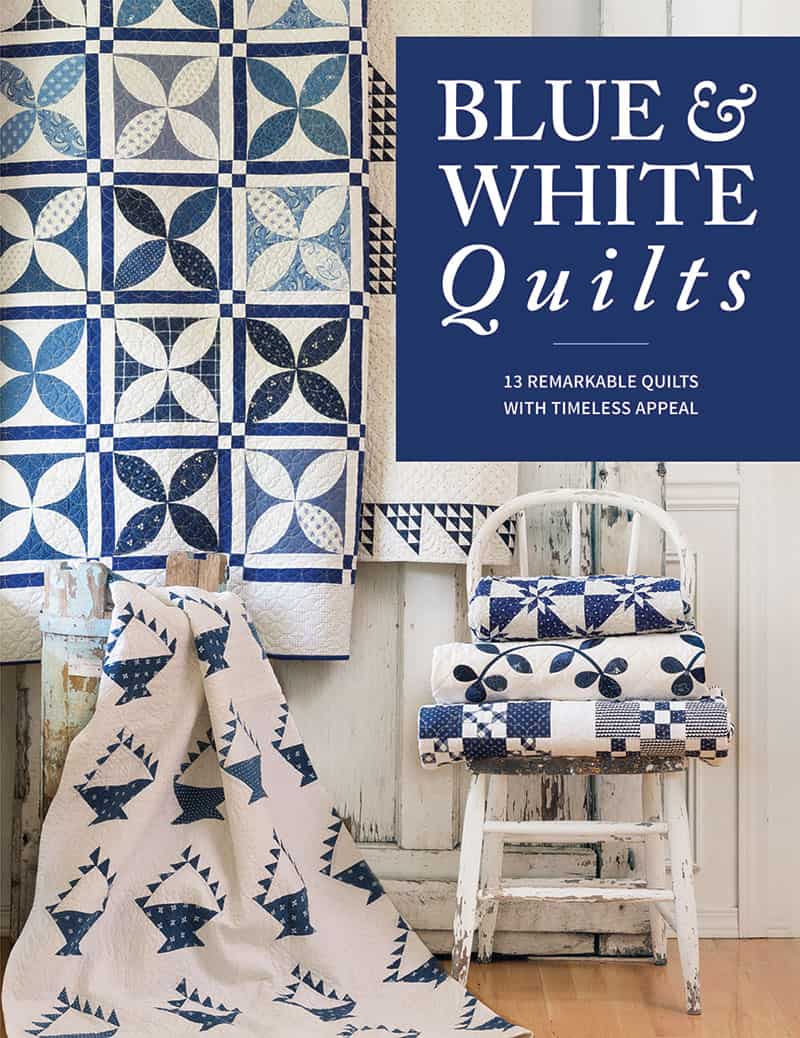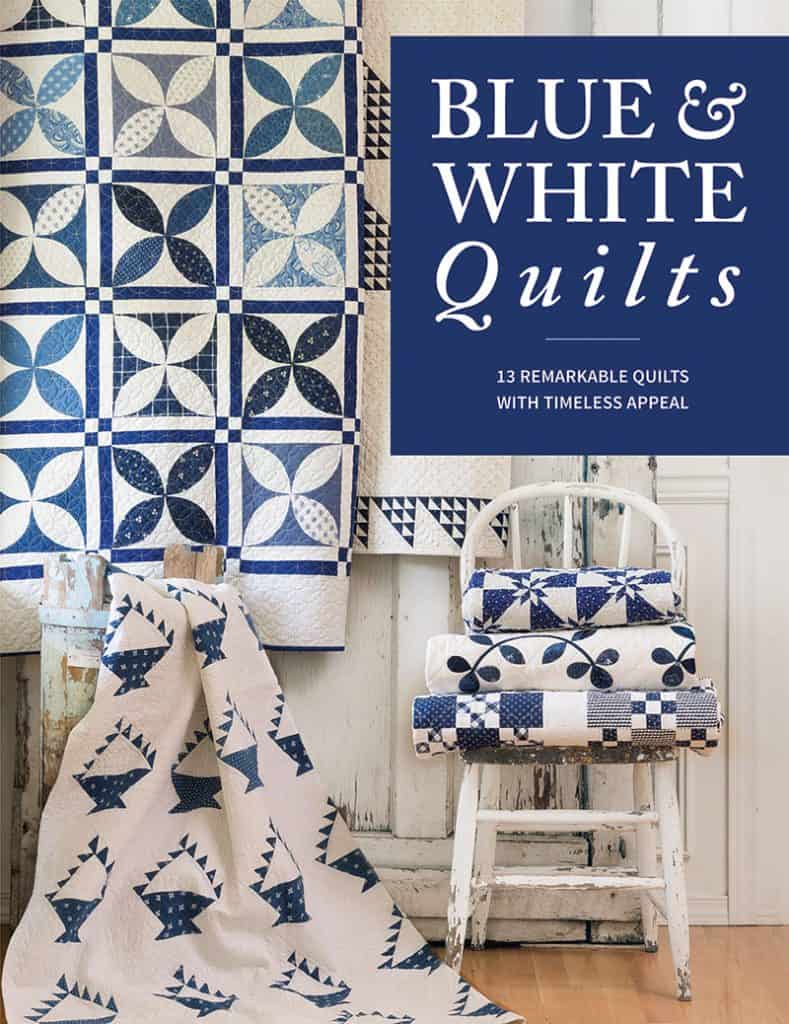 I hope you enjoyed this little tour of the upcoming Blue & White Quilts book. I know this is one you'll want to add to your collection.
What do you love most about the Blue and White Quilts book? Share in a comment below!