Hello and happy Monday!  Today I have a fun post I've been planning on for a little while.  Over the holiday weekend last week, I finally had the chance to finish up the filming for a tutorial on English paper piecing hexagons, and specifically using English paper-pieced hexagons to make the Grandmother's Flower Garden block.  I love working with this technique and hope you'll enjoy it if you're brand new…or learn a helpful hint or two even if you've been stitching these for awhile!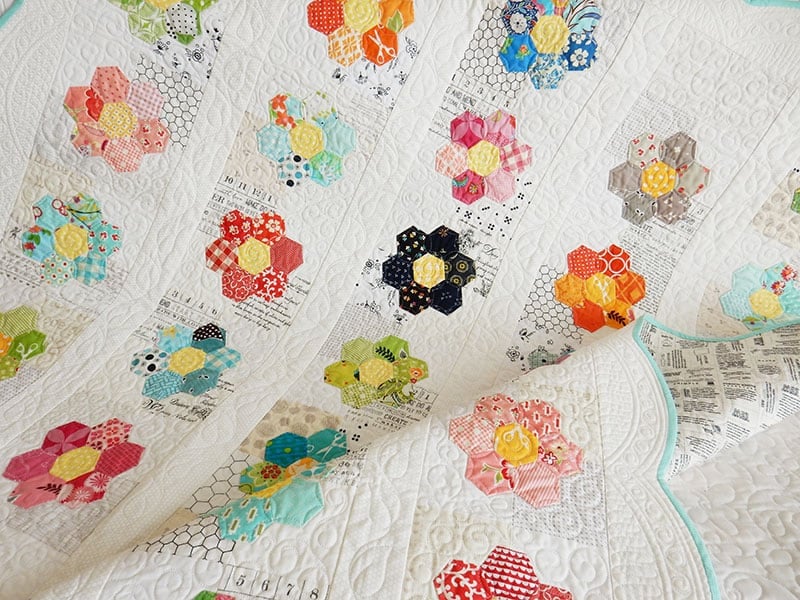 The technique in my video is the same technique I use in my Flowers for Emma quilt pattern (pattern here in paper and PDF).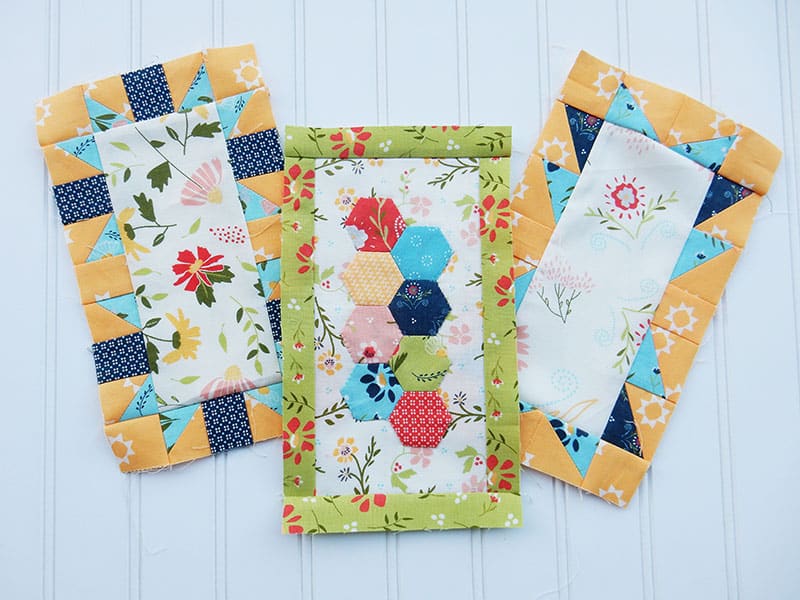 And the technique is also the same for these mini hexagons from my Save the Bees quilt.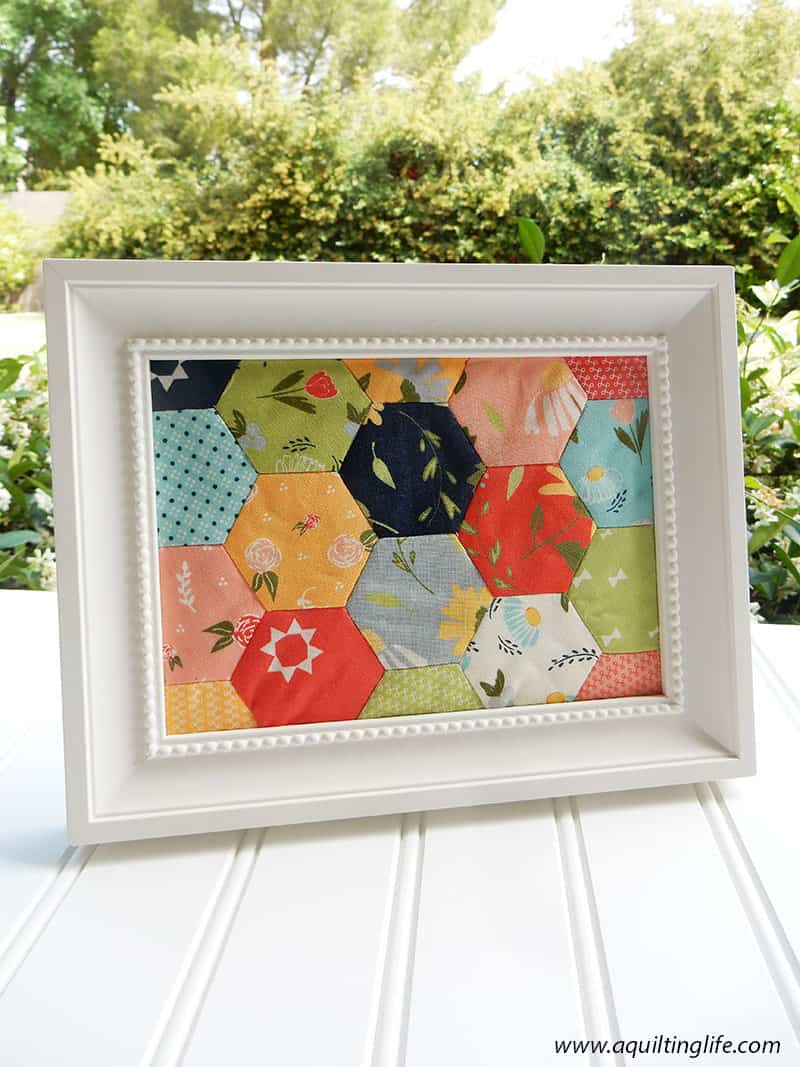 You'll also be able to use the technique to make framed hexagon projects!  Find the tutorial here.
Watch the video above to learn how-to's and tips for English paper piecing hexagons and Grandmother's Flower Garden blocks.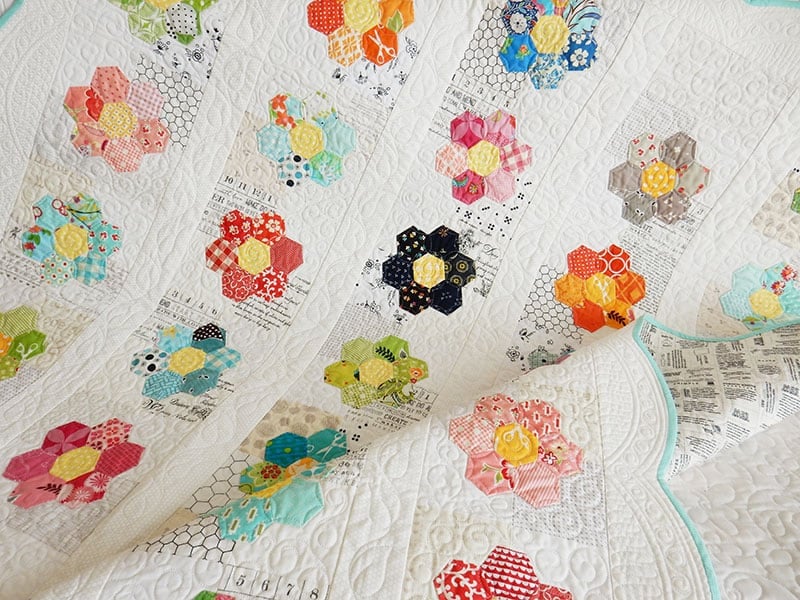 I've also added this to my videos page along with my other tutorial videos.  I hope you enjoy the video will be of help to you.  Please let me know if you have any questions, and I'll answer them in the comment section.  Thanks so much for stopping by!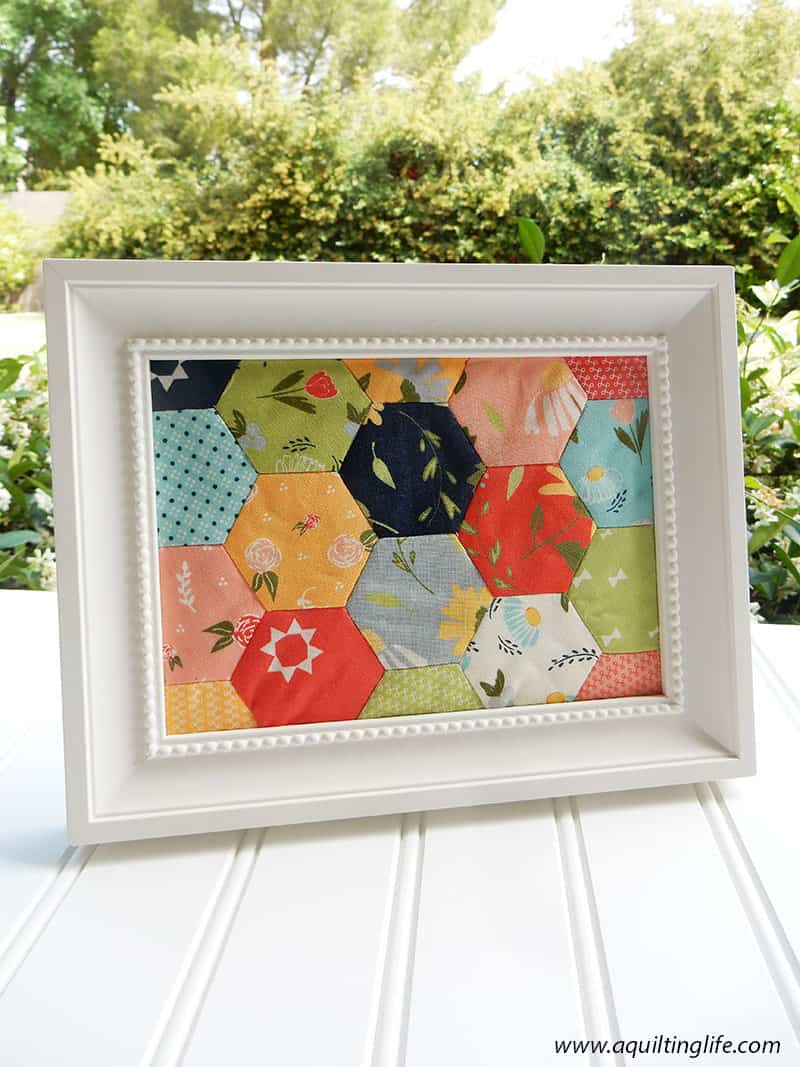 Happy quilting!