Hello, today I'm sharing The Lily Quilt Fat Eighth quilt with you. This is the largest of all of my new quilt patterns, finishing at 83″ x 83″. It's absolutely beautiful, and even more stunning that I thought it would be. I initially designed the blocks to be a bit smaller, but I wanted a nine-block layout for the setting I chose. These larger blocks worked perfectly!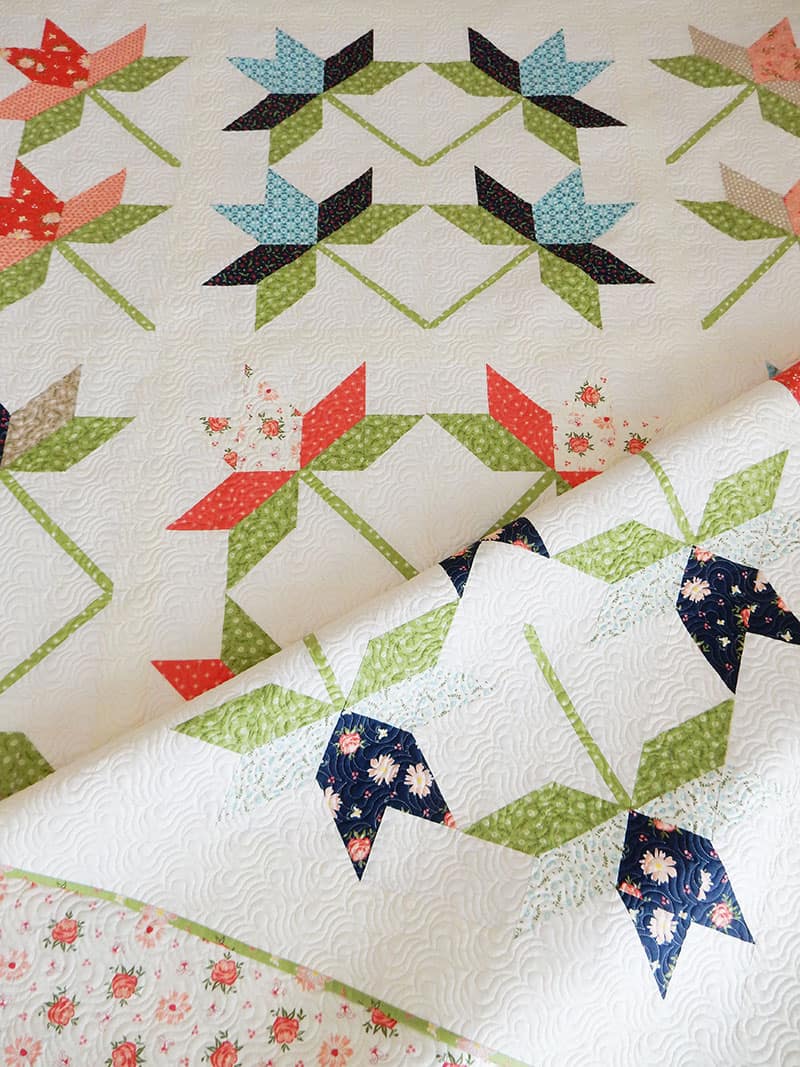 The Story of The Lily Quilt
There is also a fun story to this quilt…and it's also a story still in progress. When my grandmother was about 10 years old, her paternal grandmother, Mary Gilchrist Bice, let her pick out a quilt design for a quilt. She chose a beautiful applique' Carolina Lily pattern and also chose red and green fabrics for the quilt. When my grandmother was married, her grandmother presented her with the finished lily quilt. Grandma always referred to that quilt as "The Lily Quilt." She placed it on her bed every year at Christmas time…you knew Christmas was just around the corner if The Lily Quilt was on her bed!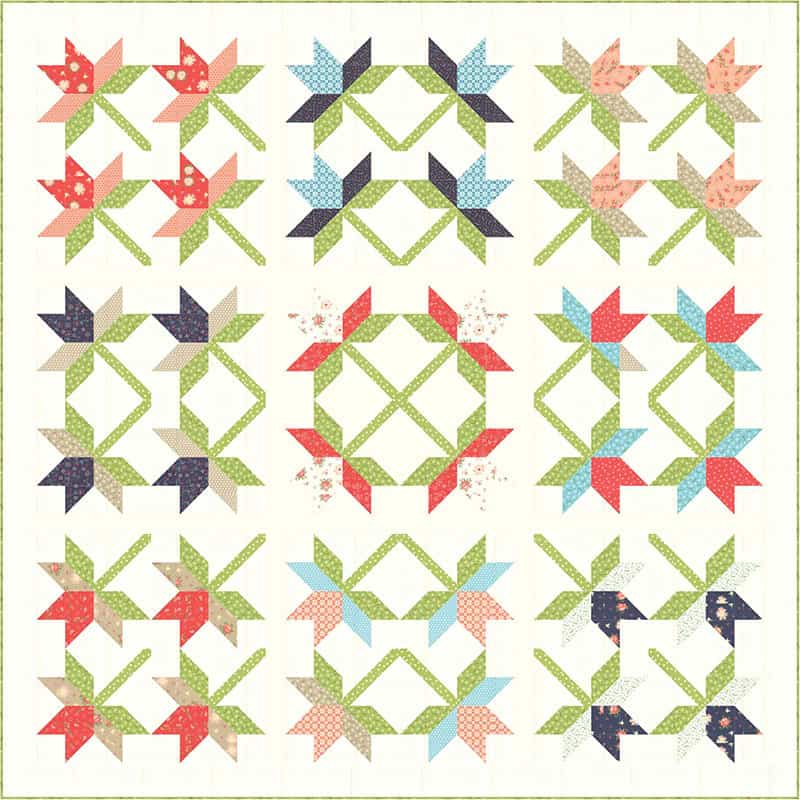 I decided it might be awhile before I applique a similar quilt, so I decided to make this pieced version now…that can be used and loved today! Our Harper's Garden fabric provided the perfect palette for this design. And, I've also called my quilt The Lily Quilt! My quilt is pieced, although, you could applique' the stems if you wanted (it would actually save quite a bit of fabric to make it that way).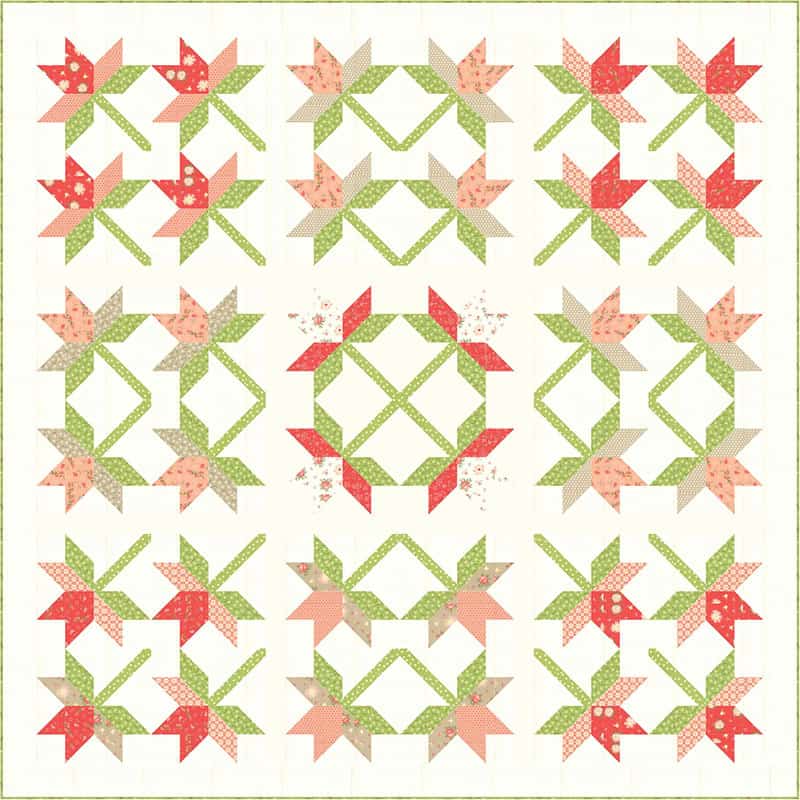 Of course I designed a red and pink version as well…in honor of the original quilt. It really is hard to get a photograph of the whole quilt, but I took lots and lots of styled pictures…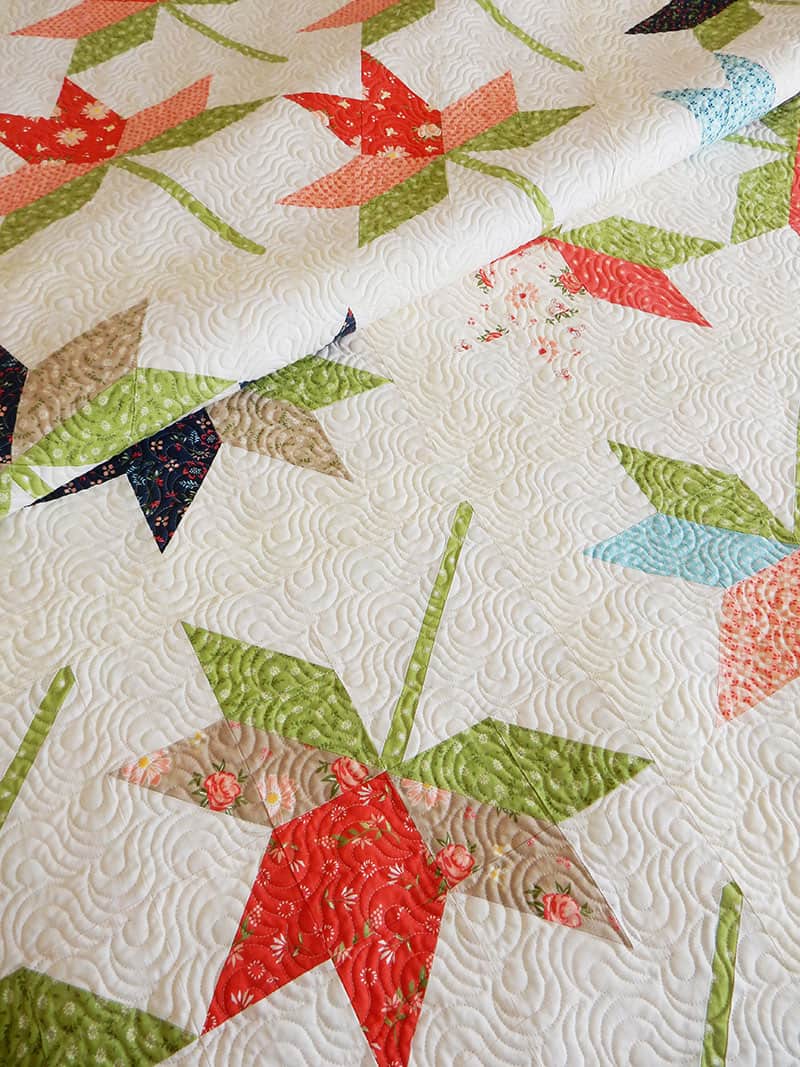 I'm more in love with this quilt than I even realized I would be 🙂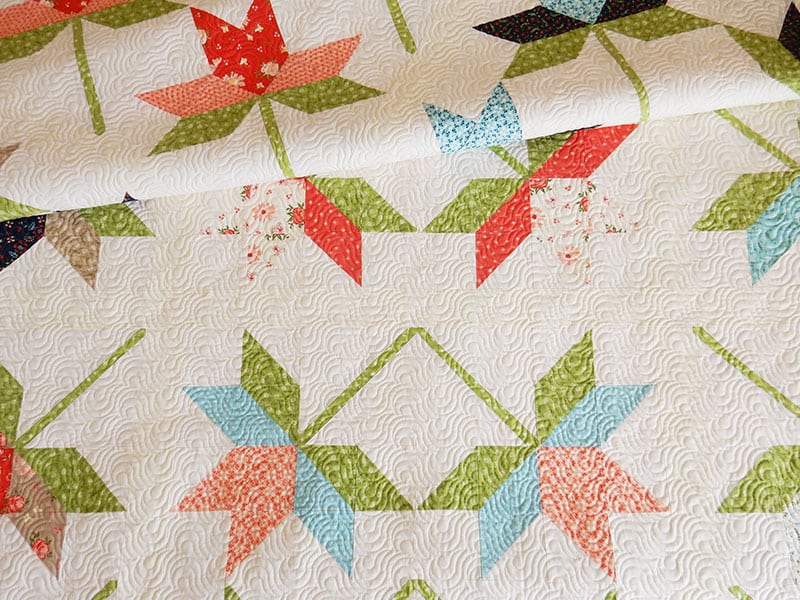 The Lily Quilt Fat Eighth Quilt Details
The Lily Quilt finishes at 83″ x 83″ and uses fat eighths, two different green fabrics, and background yardage.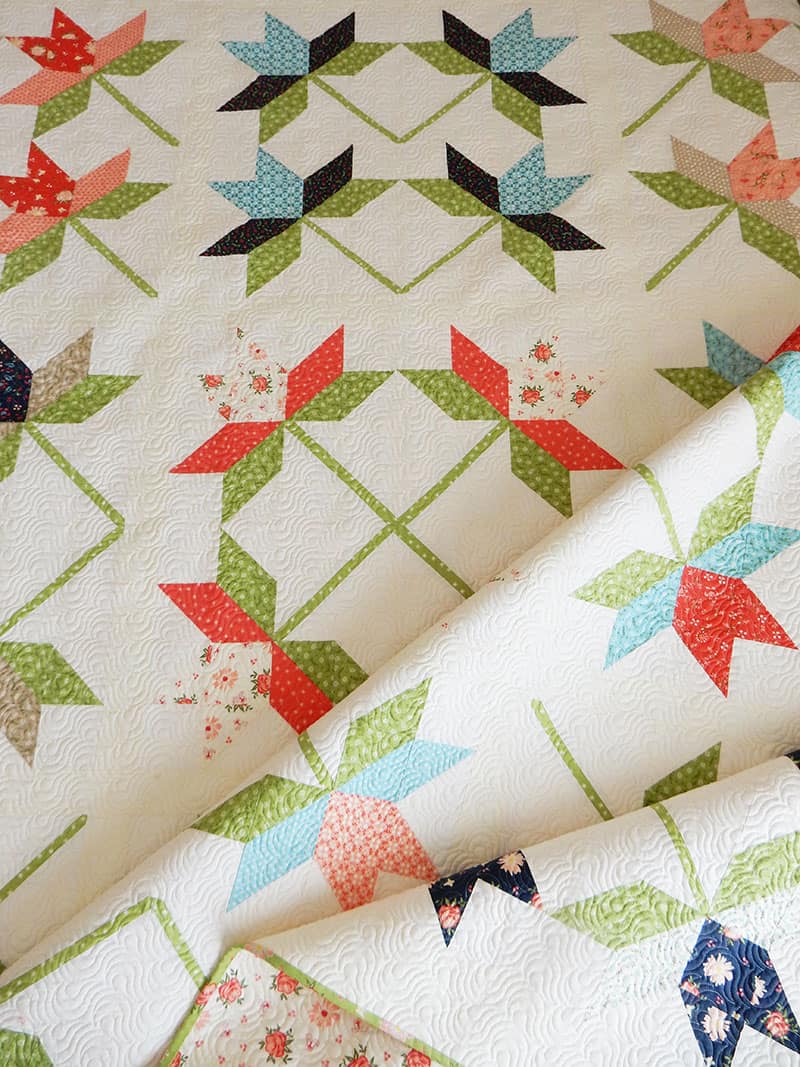 Thank you so much for stopping by and for taking the time to read about The Lily Quilt. Happy quilting!