Hello, friends! Today I'm sharing thoughts and ideas on Simple Gift Ideas for Quilters. Whether the quilter you are shopping for is you or a friend or family member, I have my best ideas included here! Whether you're looking for something to make or to buy for the special people on your list, you are sure to find lots of fun options here.
Simple Gift Ideas for Quilters
Tips for Gift Giving
First, I thought I'd share some general tips for gift giving that I've come up with over the year. I hope some of them will be helpful for you as you plan your gifts for this season and this year.
Keep a bin or basket with small items to use for gifts. You can add items to this throughout the year and then personalize them accordingly for the recipient.
If you like to give handmade gifts, work on small projects for giving throughout the year so that you don't feel like you need to make all of the gifts in November and December.
Keep a list on your phone or in a notebook of ideas for gift giving.
Keep a basket of gift works-in-progress ready to be worked on in your sewing room.
Simple + Handmade
I do love giving a simple handmade gift. Some of my favorites are in the list below:
For the Organized Quilter
If the quilter you are shopping for likes to keep things organized (like I do), then you'll love the ideas on this list:
A Quilting Life Planner & Workbook (undated and perfect for keeping track of all the things you are working on, plan to work on, and have in your sewing room.
A quilt-themed notebook for keeping track of lists and ideas that don't fit in your planner. I bought this one after seeing a student use it in a class I was teaching.
Printable pages for tracking projects and gifts–perfect for printing and storing in a three-ring binder.
Everyone Loves a Good Notion (and Fabric, too)
You can never have too many notions. Whether it's a favorite ruler or a particular brand and style of thread, notions make terrific gifts and help quilters learn about new products. Here are a few of my favorite notions in several categories:
Experiences
There is a lot to be said for gifting experiences in every aspect of life. I'll never forget a quilter taking a class from me about a year ago whose husband gifted her a retreat experience that she had never had before. She was truly living a dream. Experiences don't have to be pricey, though. Here are some less-expensive experience ideas:
Plan to attend a shop hop or other local quilt shop event with a friend.
Plan a sew day with a friend or group of friends.
Join a guild with a quilting friend.
More of My Favorites
I also have an Amazon Storefront with lots of my favorites for quilters from books to notions, to home products. You will find even more ideas from visiting the storefront from the links below:
I hope this list of Simple Gift Ideas for Quilters has sparked some ideas for you and hopefully even helped you finalize your list.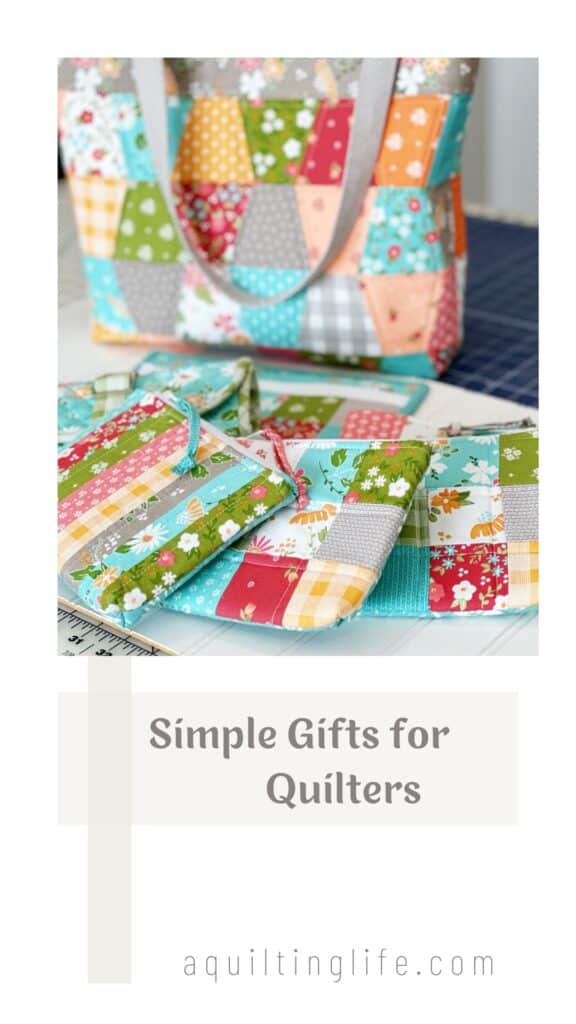 Happy quilting!