Hello, friends! Today I'm sharing a Simple Pincushion Tutorial + Free Pattern. I love this little pincushion because it's the perfect size to use at home and yet also works well for traveling. It utilizes scraps and small pieces of fabric and can be embellished with buttons, ribbon, or other decorative items. I hope you'll enjoy the tutorial along with the additional tips and information I've included here.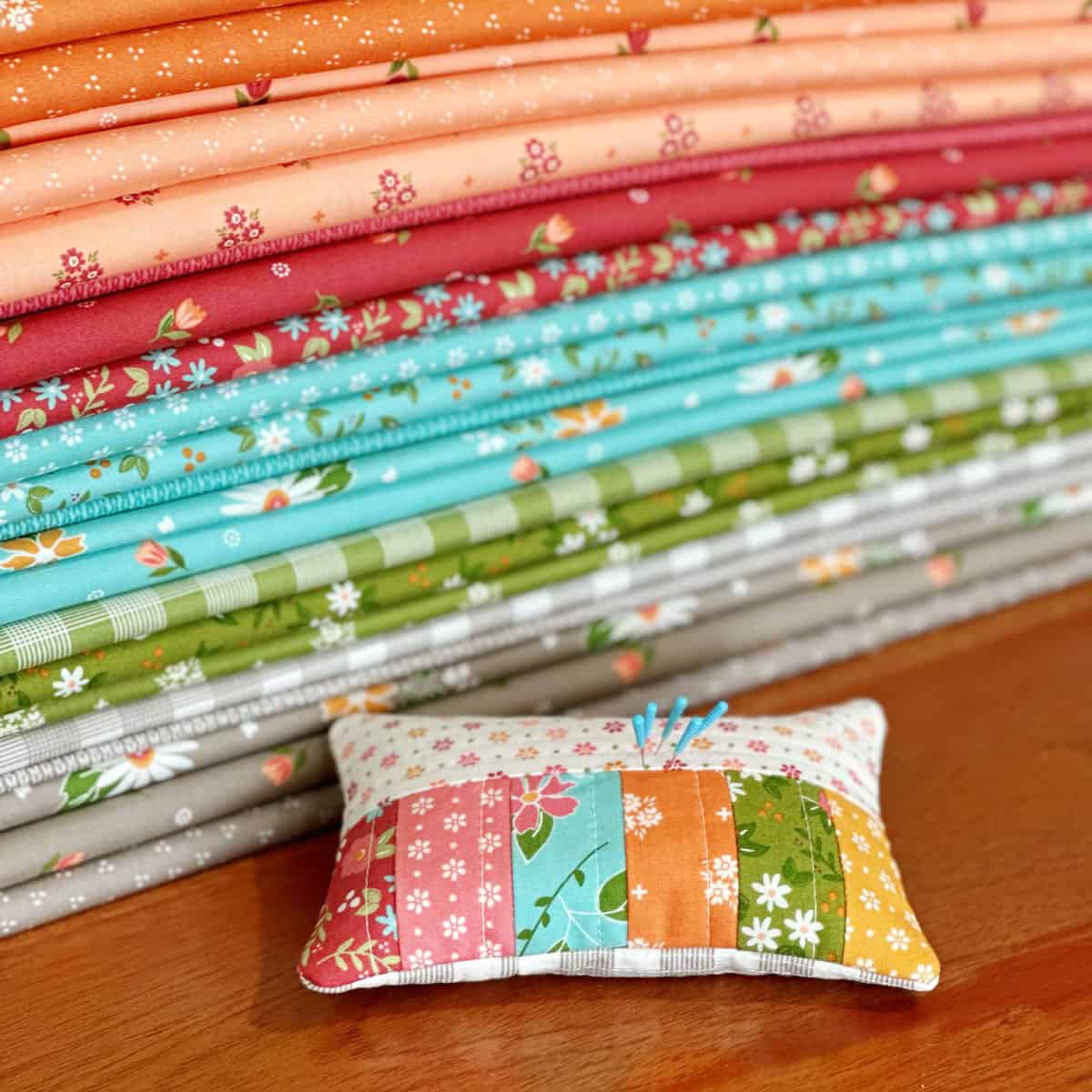 Simple Pincushion Tutorial + Free Pattern
Pincushion Details and Fabric Requirements
The Simple Pincushion finishes at 4″ x 6″ which is a favorite size for a pincushion. It's large enough to hold several pins and also a good size to travel or use at home. The free PDF pattern I'm sharing today also has two options for the pincushion top. Use strips as shown above or make it even more scrappy using small patchwork. Fabric requirements include:
Download the PDF here or click on the button below.
(12) 1 ½″ x 1 ½″ squares or (6) 1 ½″ x 2 ½″ rectangles of assorted prints
(1) 2 ½″ x 6 ½″ rectangle of a contrast print
(1) 2 ½″ x 4 ½″ rectangle and (1) 4 ½″ x 4 ½″ square of wool, flannel, or other pincushion backing fabric
(1) 5 ½″ x 7 ½″ fusible fleece or batting for the front. (Batting may also be used for the back if desired).
Ribbon or trim as desired
Crushed walnut shells, sand, or stuffing.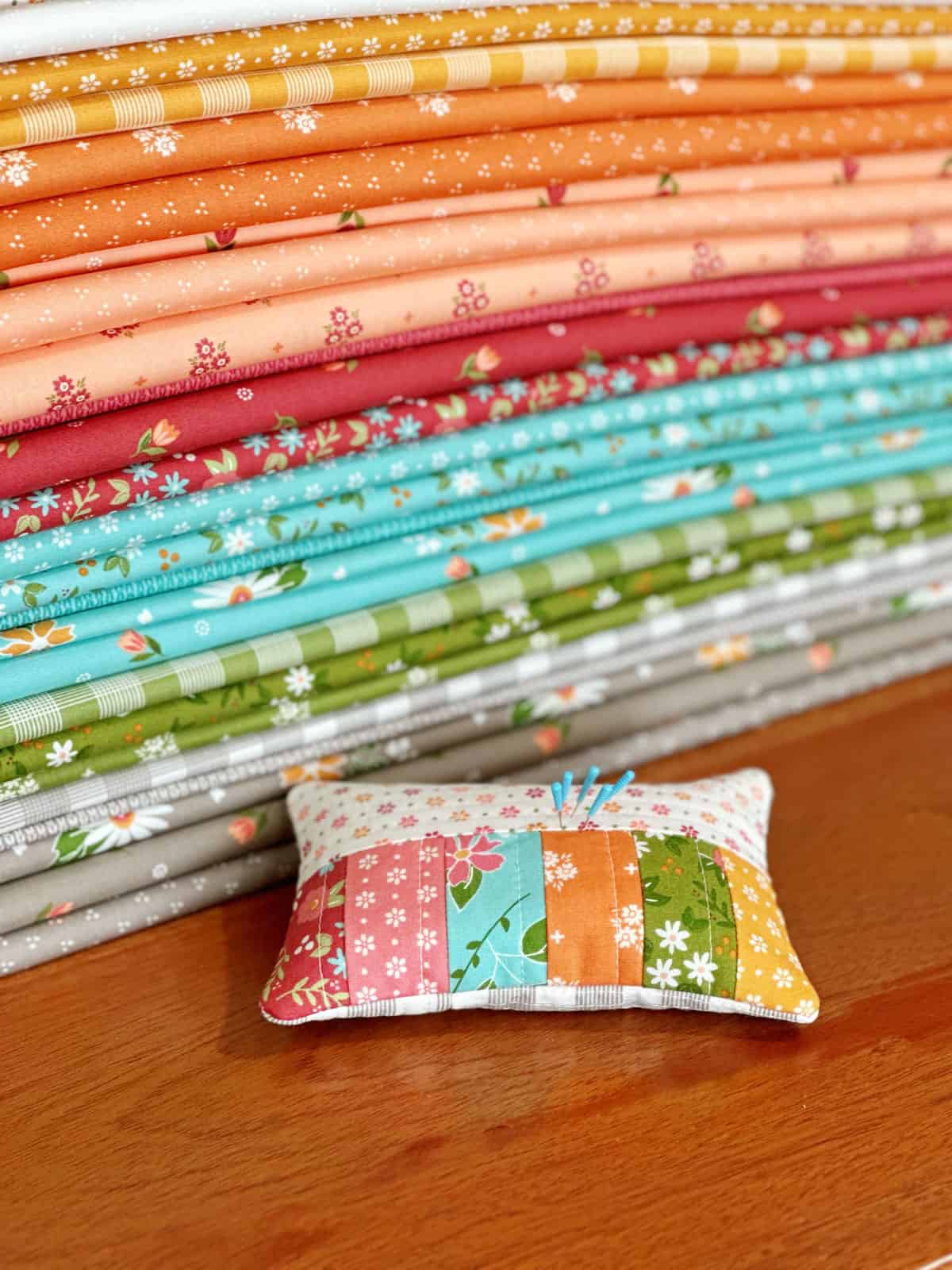 Pincushion Tutorial Video
Watch the tutorial video above or watch on our YouTube channel. In the video I share some a little of my process for sewing (and filling) these simple pincushions.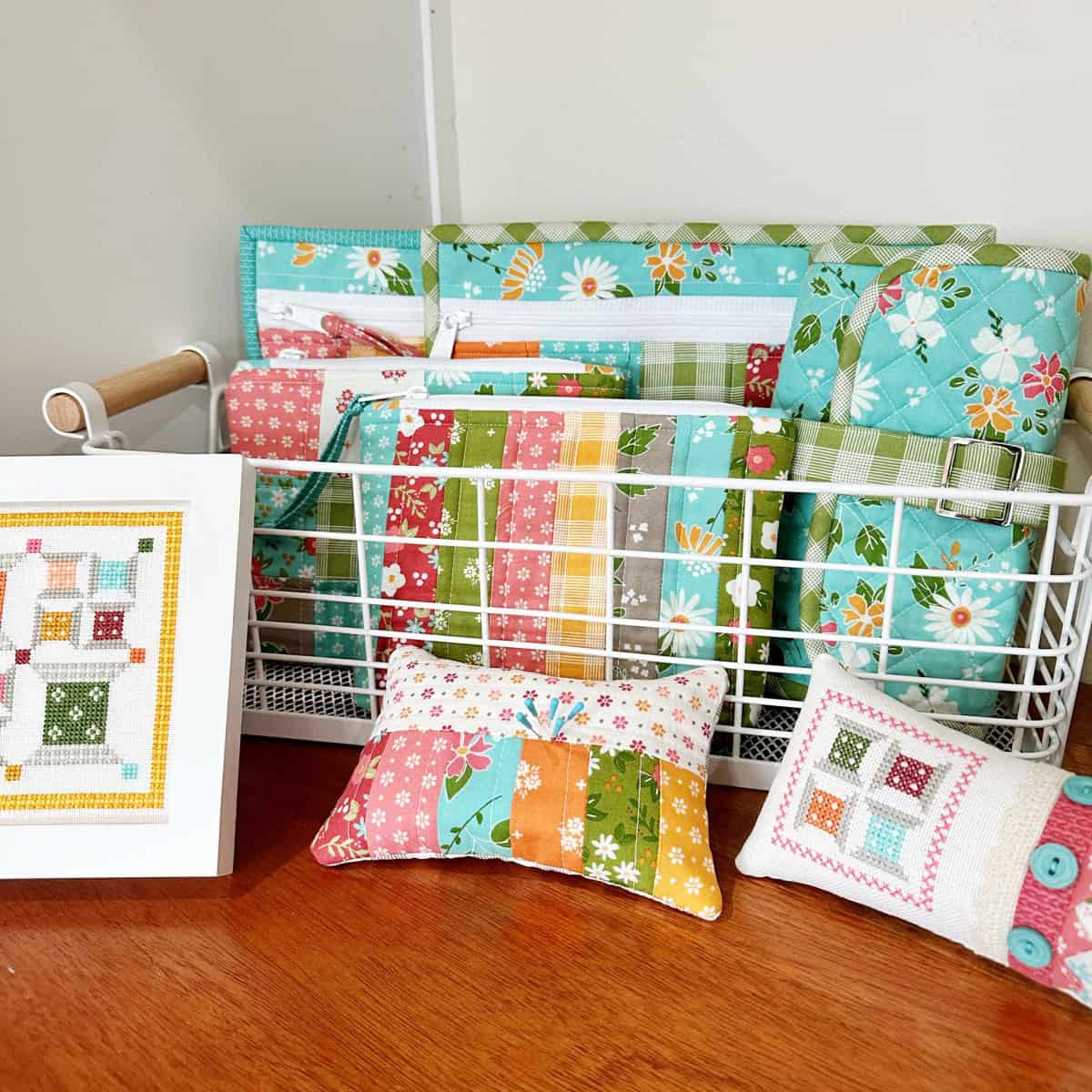 Tips for Pretty Pincushions
As I mentioned in today's video, I love using crushed walnut shells for my pincushion filling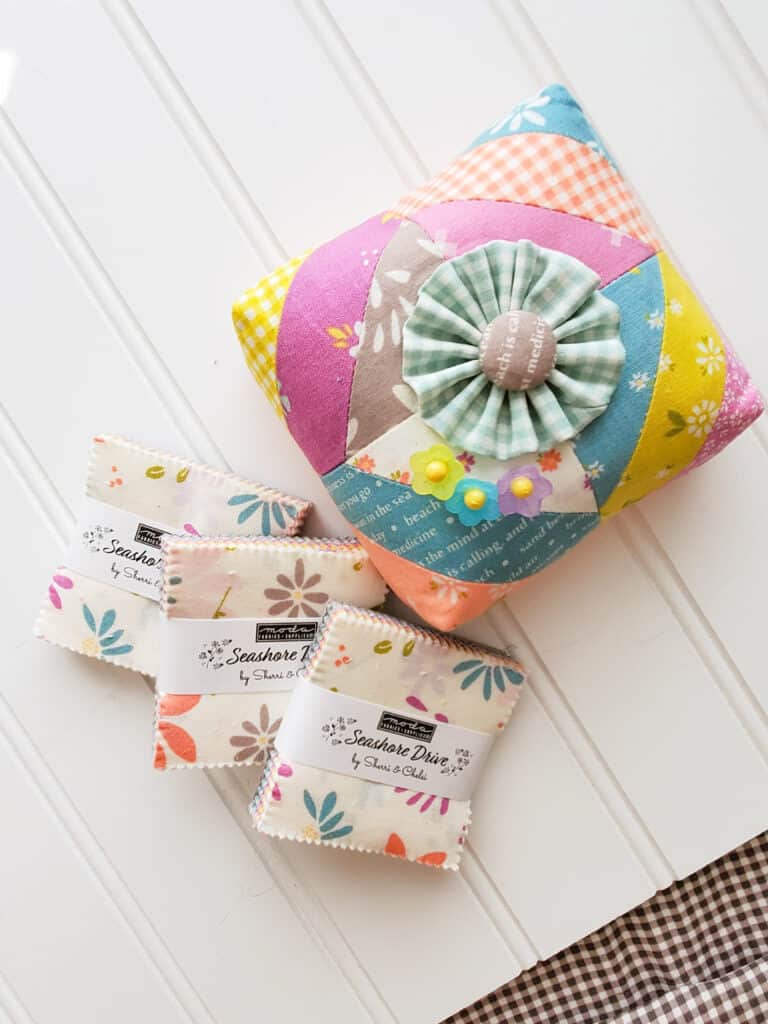 More Ideas for Pincushions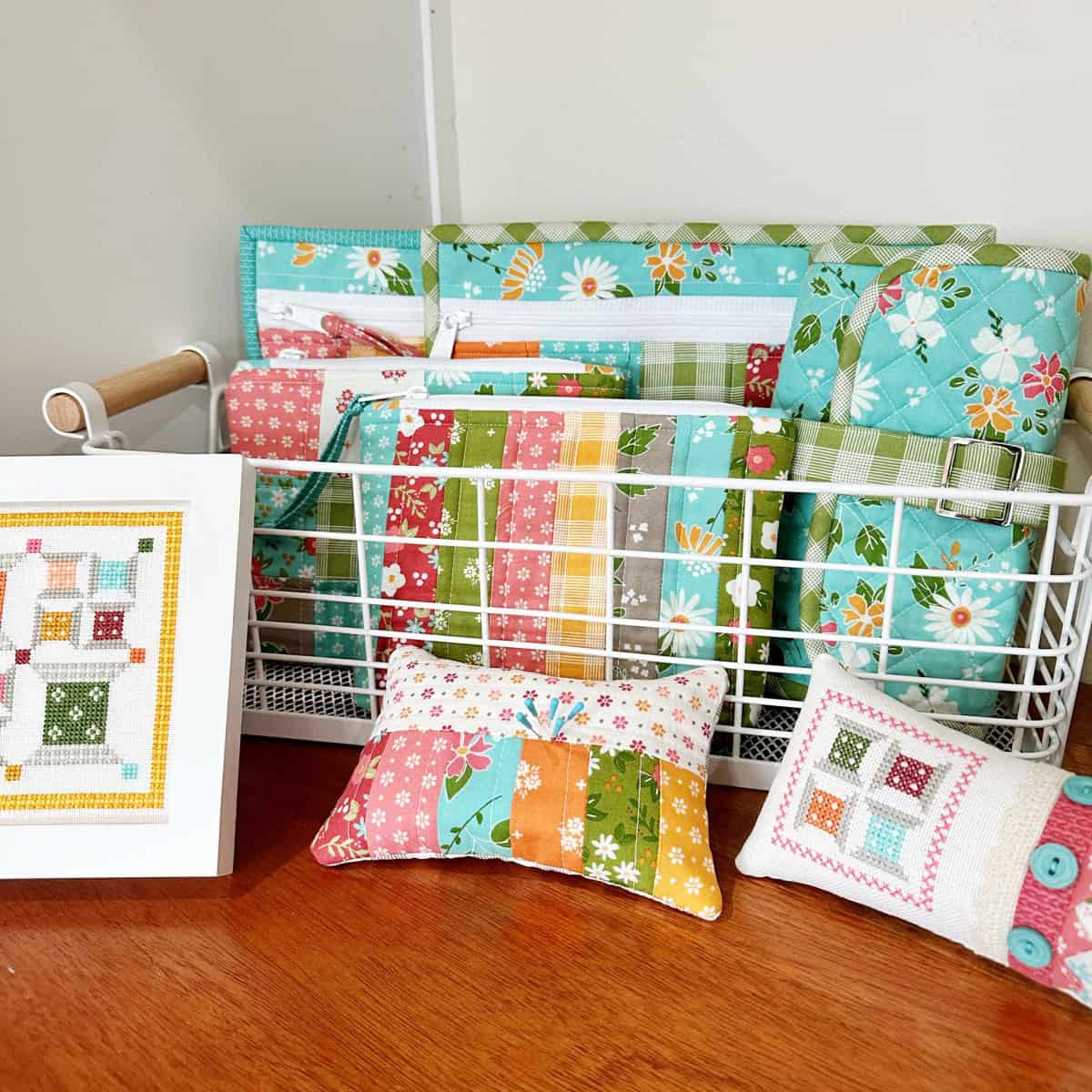 Thanks so much for stopping by for today's Simple Pincushion Tutorial + Free Pattern. I hope you enjoy making one or a few of these.
Happy quilting!