Hello, friends, and happy Friday! I'm super excited today that I can share my Sewcialites Wall Hanging Quilt. This quilt is pieced with 3″ finished blocks from the Sewcialites Quilt Along. My quilt isn't quilted yet, but it's in one piece, and I love it! I also have an upcoming book to share today.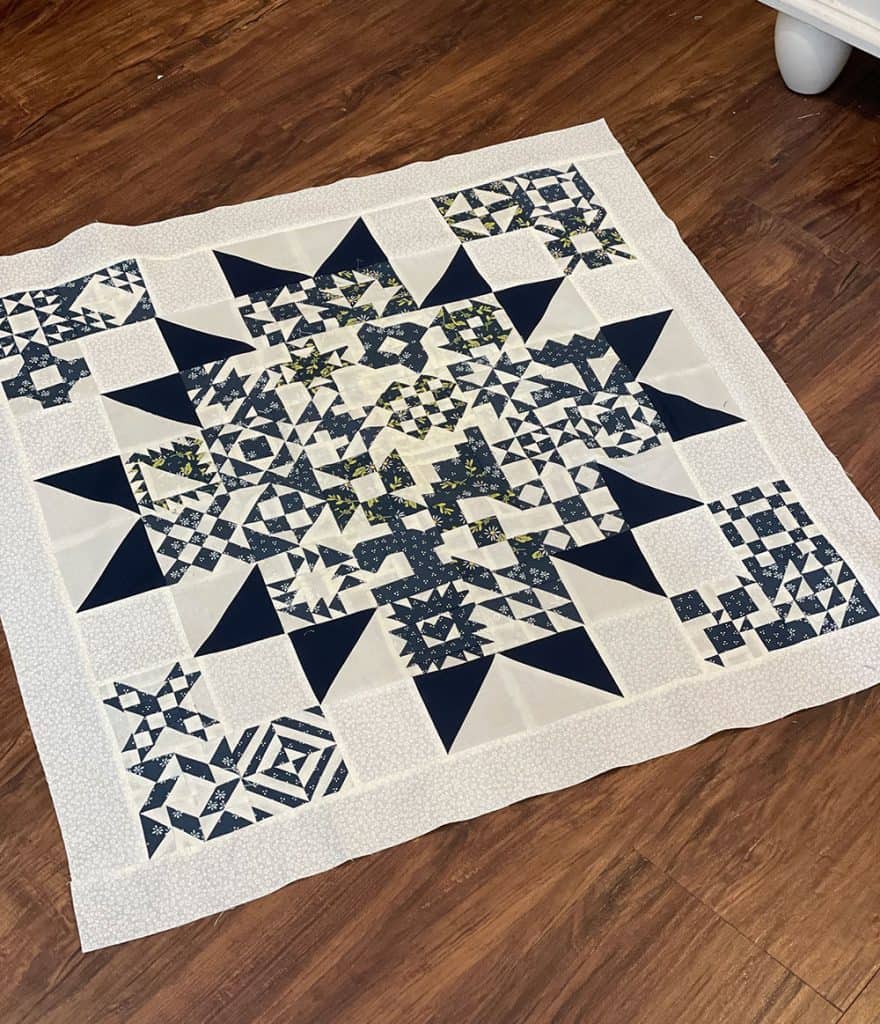 Sewcialites Wall Hanging Quilt
The Sewcialites quilt along finished up just a couple of weeks ago. I had fun designing a couple of the blocks for the quilt along and am super happy that I decided to make all of the blocks in the 3″ size. I hadn't made this many blocks in that small of a size for one project before, so it was a fun challenge for me as well. And I enjoyed using the navy prints from our Happy Days fabric collection for the blocks. I used Moda Bella American Blue for the half square triangles and love the way they both coordinate and contrast with the prints.
For quilting of this wall hanging, I've decided to ask for horizontal straight lines about ½″ to ¾″ apart. I didn't want the quilting too busy on this one since the blocks are small and many of them don't have open space in between. I'm thinking about the diagonal stripes print for the binding, but we'll see. As soon as this one is quilted and bound, I'll share more pictures.
Sewcialites Wall Hanging Links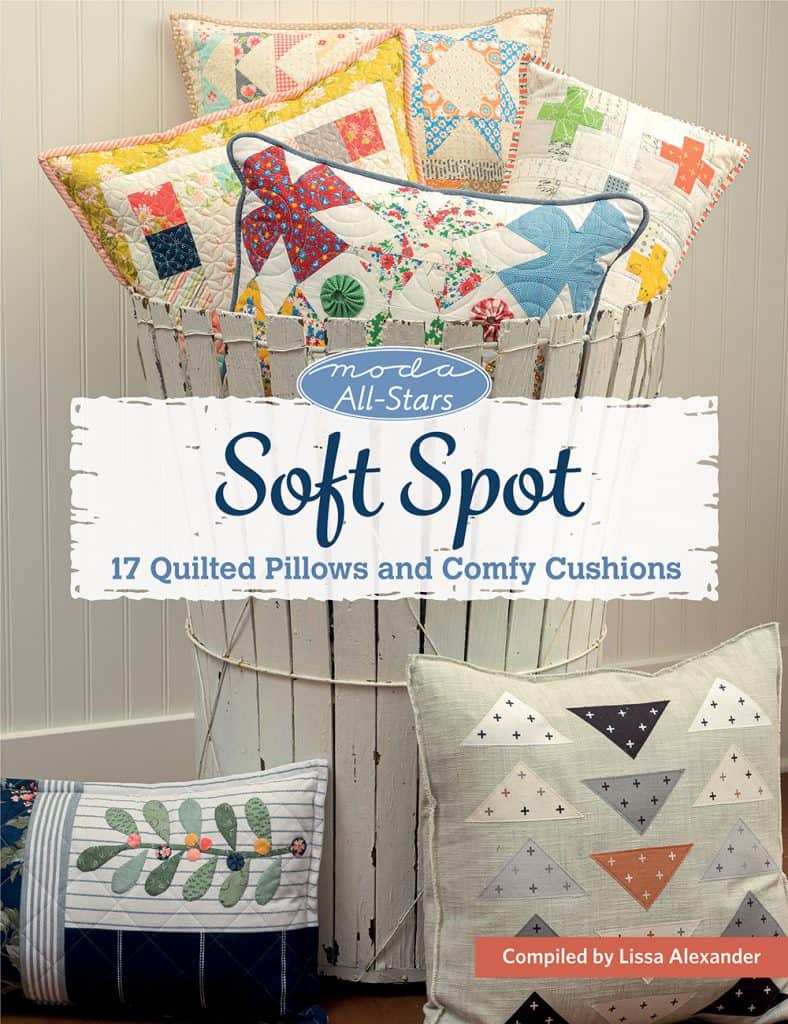 Soft Spot Pillow Project Book
I also wanted to share a quick announcement about the upcoming Moda All-Stars Soft Spot: 17 Quilted Pillows and Comfy Cushions book that will be released on October 1st, 2021. I'll be sharing more about my project in the book soon…but you can see a sneak peek of it here on the cover.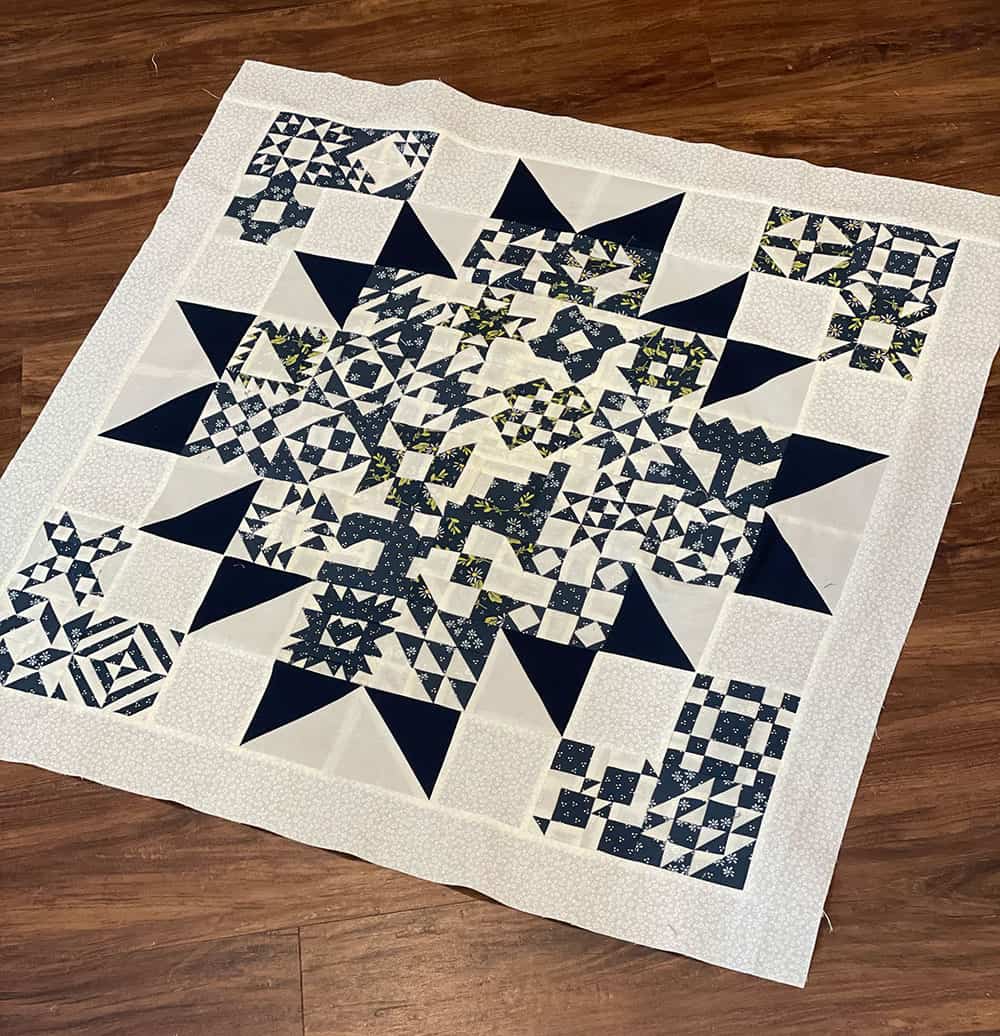 Happy quilting, and thanks so much for stopping by!