Hello, friends, and happy Saturday! I love sharing these Saturday posts with ideas I've found from all around the internet over the past week or so. My Saturday is looking pretty good–I should be able to spend time in the sewing room and also get some much needed household tasks accomplished. I hope you'll enjoy the Saturday Seven 189 Lifestyle & Inspiration for Quilters post as you begin your weekend.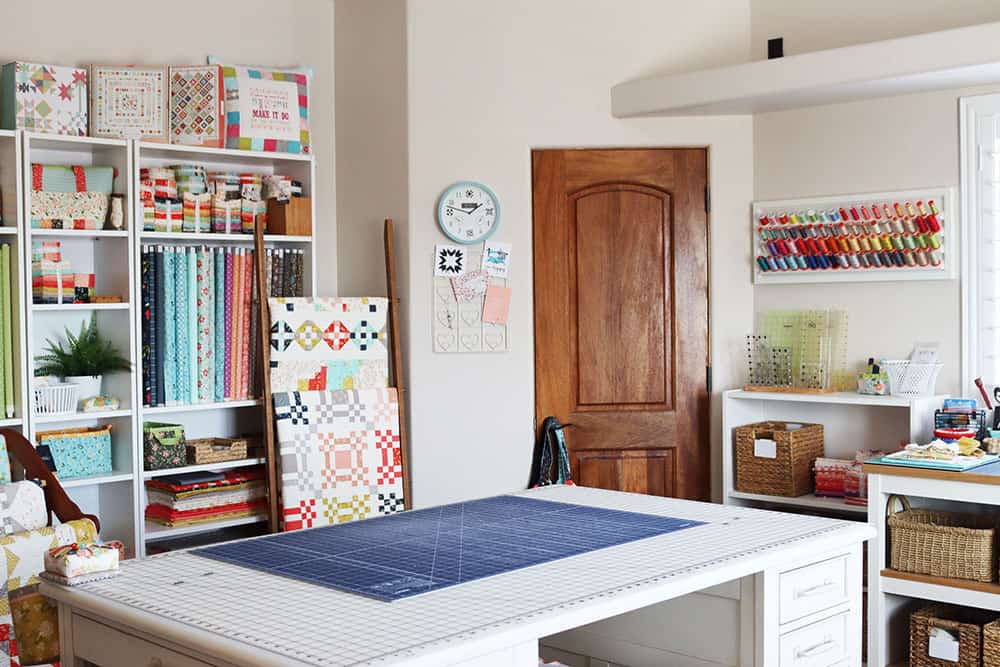 Saturday Seven 189
1. Self Care
These ideas in "5 Ways I Quiet My Mind" are simple, but oh, so helpful. I'm pretty sure I shared this last year when it was first published, but it's worth a re-read. Find "10 Micro-Habits that Will Transform Your Life" here. I use the summer to get caught up on things, get ready for the busy fall season and of course, to relax. So this article on "The Delightful Overwhelm of a Pile of Undone Tasks" was refreshing and helpful. (It gave me a much better feeling about my to-do list). Finally, here is a great article on "How to Declutter Your Mindset."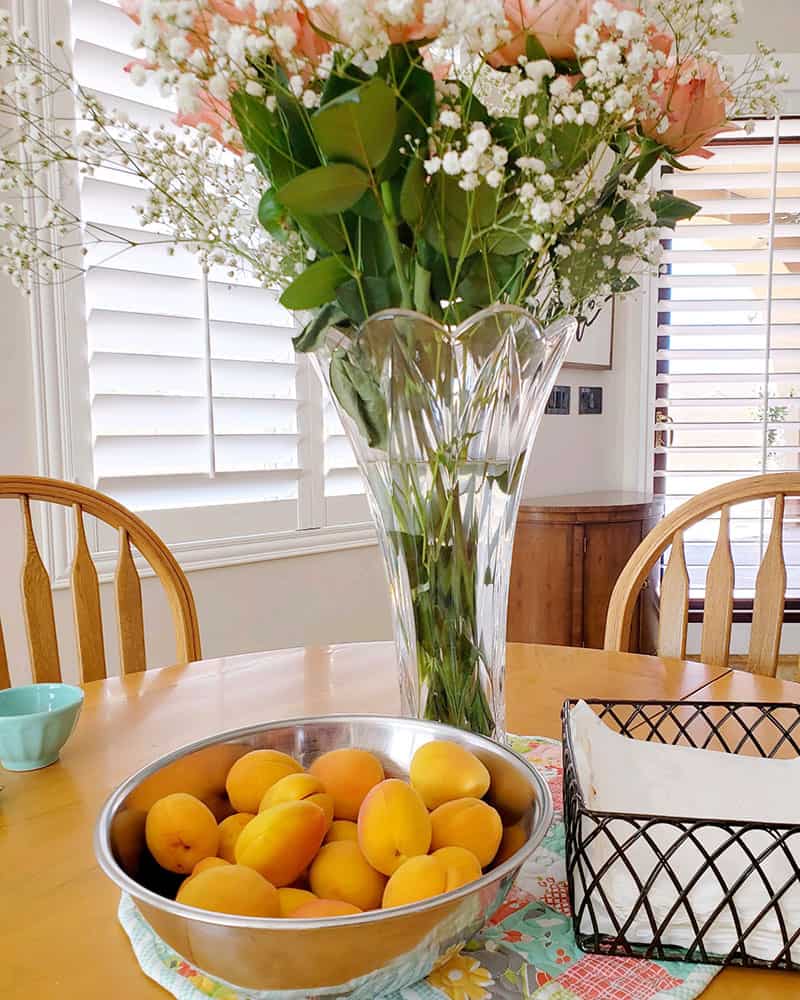 2. Cook
I haven't had a Lobster Roll in what seems like forever, so I can't wait to try these. And this Avocado Peach Summer Salad looks amazing–can't wait to try it! Another summer dish on my to-make list is the Summertime Corn Salsa with Peaches. And here is an entire round up of summer meal inspiration–beach not required.
3. Quilt + Sew
Here is a cute (and free) quilt pattern PDF. And here is a tutorial for creating Disappearing Four-Patch blocks with a printable PDF of layout ideas. Find Block 5 of the American Quilter's SAL here (I'm still hoping to get to these blocks soon).
4. May 2021 Sew Sampler
The May Sew Sampler box just arrived last week. It has some fun products including the second block pattern in the Bright Side quilt I designed with Fat Quarter Shop. Watch my short unboxing video above, and find the box products below. Oh, and if you'd like to subscribe, I believe now is the time to sign up. (You can also watch this video on my YouTube channel).
5. Bookshelf
I'm excited about today's Bookshelf links. It was such a nice surprise to get my advance copy of Home & Hearth yesterday afternoon. It releases in September, and you can pre-order here on Amazon or pre-order a signed copy from me from my Etsy shop here. And at the above right you'll notice a sneek peek of something I haven't yet shared–the cover for my upcoming A Quilting Life Planner and Workbook. It releases October 1, 2021 and is a full-size companion to my Quilting Life Planner. The new Quilting Life Planner and Workbook contains full size calendar pages and lots and lots of new content and ideas for planning your quilting life and for organizing your home life. It is also spiral-bound, and is larger–the same size as my quilt books. I'll be telling you more about it soon, and will let you know as soon as it's available for purchase on Amazon. You can pre-order now in my Etsy shop here.
6. Essential Oils
I love using essential oils in our home. I add them to cleansers, to my dryer balls, and have diffusers several different areas of our home. Here are four fun Summer Diffuser (Essential Oil) blends for your home. And if you use your diffuser as often as I do, you'll want to read this post on "How to Clean a Diffuser."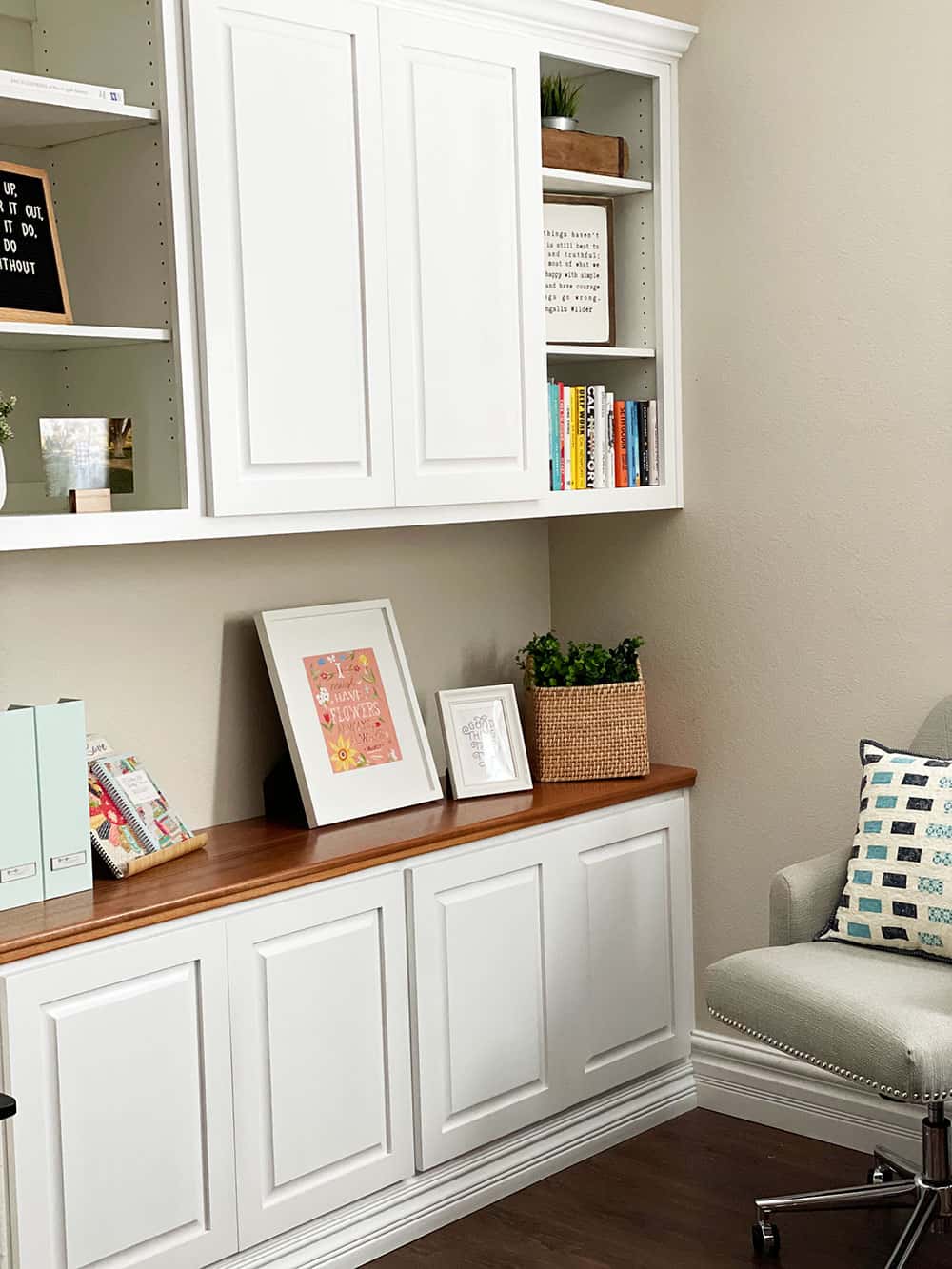 7. Last Week on the Blog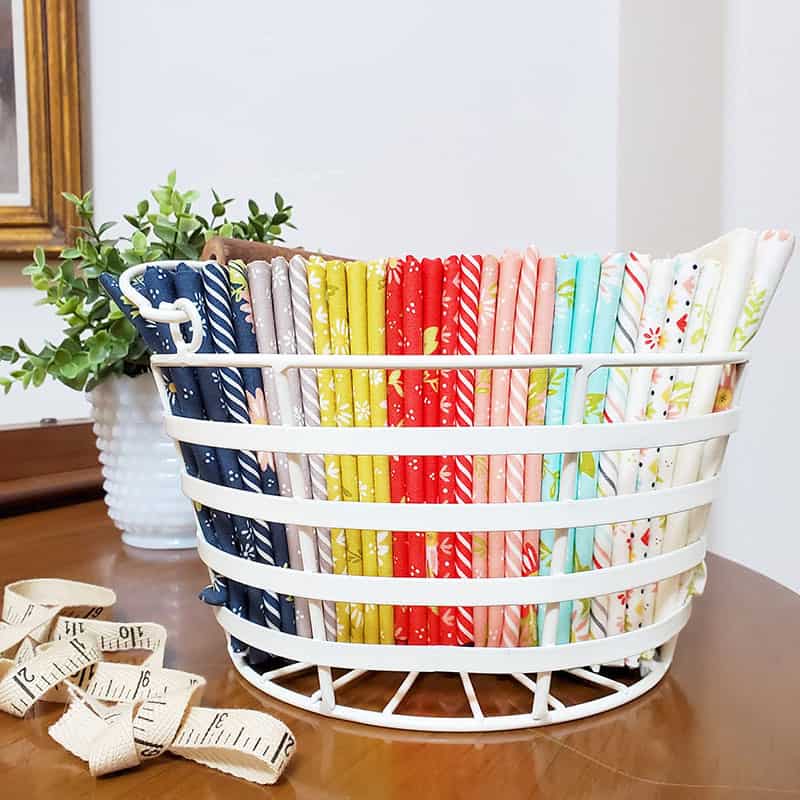 Thanks so much for stopping by to read the Saturday Seven 189. For more similar inspiration, you can find all of the previous posts in this series here.
Happy quilting!