Hello, friends, and happy Friday! Today I'm sharing the Sewcialites Quilt Block 34 along with two of my recent catch-up blocks from earlier in the sew along. These blocks are part of the 36-block sew along presented by Fat Quarter Shop. We have just a couple of weeks to go, and I'm really looking forward to getting this quilt put together soon.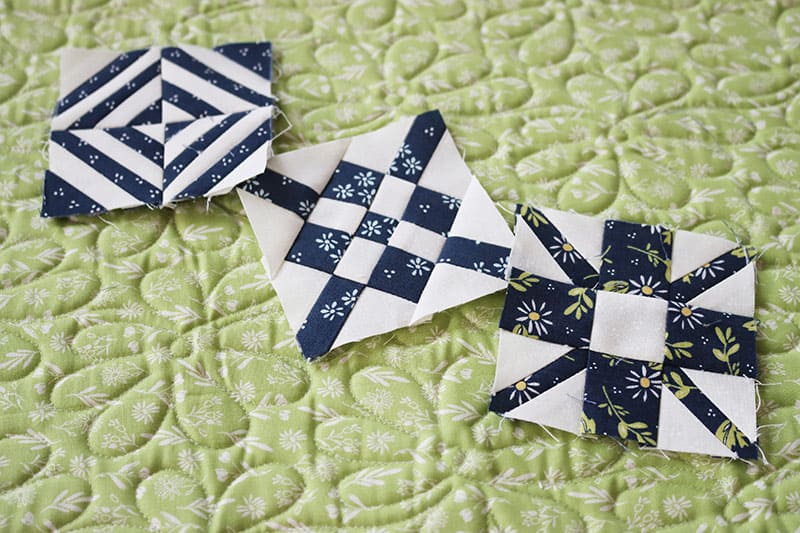 Sewcialites Quilt Block 34
This week's block is block 34 titled Passion is by Carrie Nelson (above, center). I absolutely loved making this block. And I think the 9″ version would be an amazing stash buster quilt. Plus, I love that by pressing everything to the darker prints all of my seams naturally lined up and nested. I didn't use any special tools–just be sure to measure and cut carefully.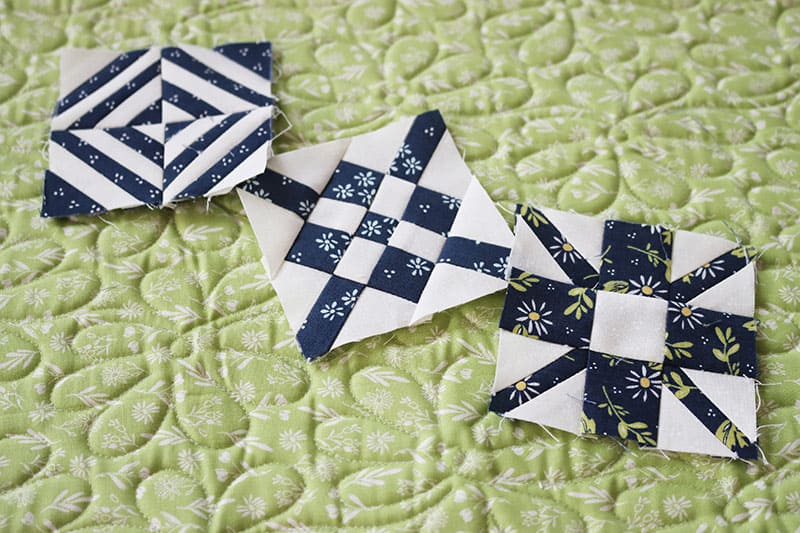 Blocks 9 and 10 Pattern Tips and Links
I also made Block 9, Gracious, by Vanessa Christenson (above left). This block was such a great block for using little squares of fabric. I used my Mini Simple Folded Corners ruler for this one. Block 10 (above right) is the Sincere block by April Rosenthal. This was probably the easiest of the three for this week (though they all went together easily). Again, I used my Mini Simple Folded Corners ruler for this one. Go here to get the free PDF pattern downloads for all three of these blocks, or click the button below.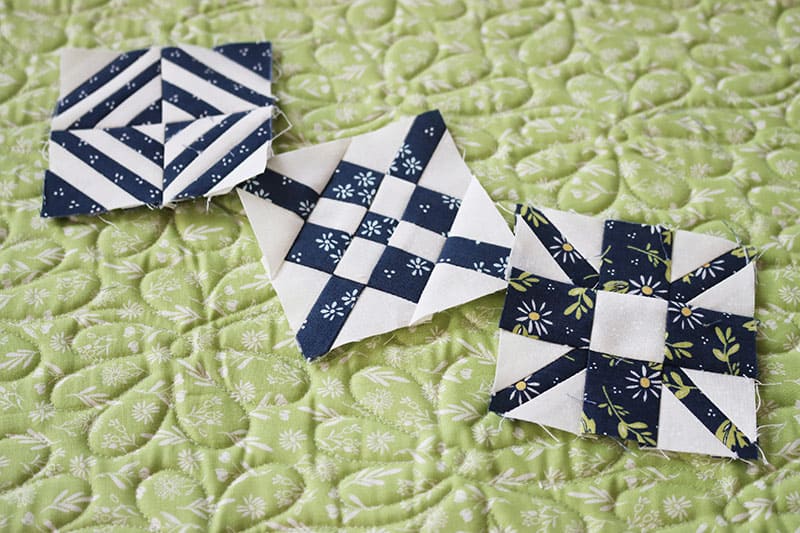 More Sewcialites Information
Next week I'll be sharing block 35 along with my remaining two catch-up blocks (they are actually all finished now). I also wanted to mention that I'll be using this Bella Solid in my setting for this quilt in case anyone else has been sewing along with the navy prints from our Happy Days collection. It coordinates wonderfully and will be a nice contrast to the prints 🙂
Happy quilting, and thanks so much for stopping by!