Hello, friends! Today I'm sharing the Quilt Block of the Month: June 2021 blocks. On the first Thursday of each month I share the free block of the month pattern for blocks in two sizes: 6″ and 12″ finished. I also share a video tutorial with extra tips and tricks for the blocks.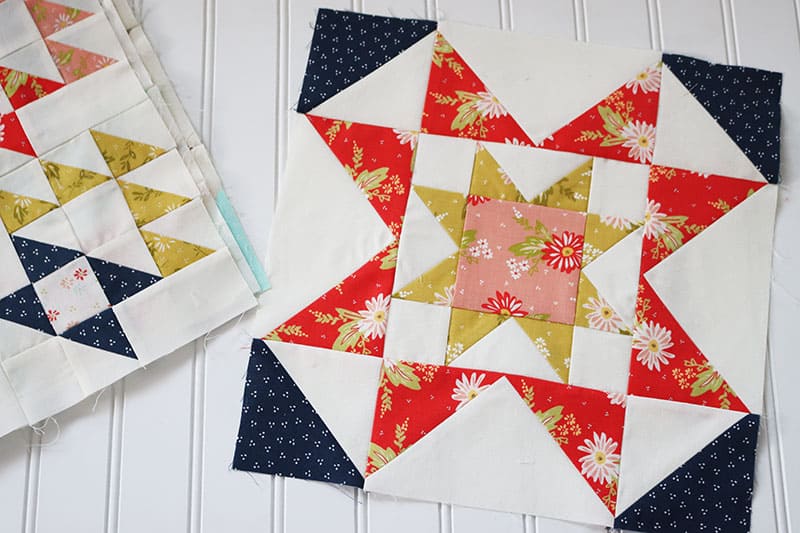 Quilt Block of the Month: June 2021
This month's block is a beautiful star in a star block with fun contrast half-square triangles in the corners. I hope you'll enjoy making this one. The pieces are pretty small for the inner star on the smaller block, but in the video I share a quick and easy option for that. I also share the tools I used to make my flying geese units.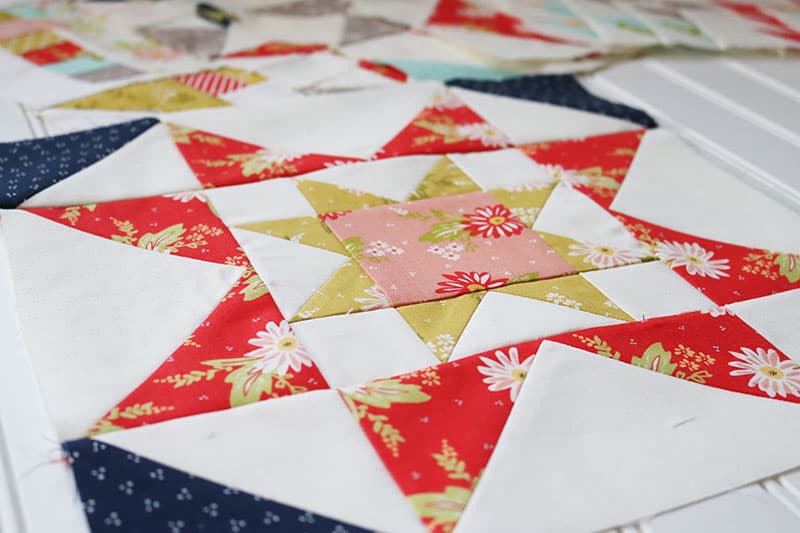 2021 Quilt Block of the Month Details
First, this is a mystery block of the month. (No full-quilt pictures yet).
The quilt is a sampler with 12 different unique pieced blocks. No applique' or paper piecing required.
Patterns release monthly on the first Thursday of the month here on the blog.
Each month, a step-by-step video tutorial sharing how to make that month's block will be featured. Watch the video here on the blog or on the YouTube channel here.
Get the Fabric Requirements for the finishing of the quilt in the July block post. For blocks, I suggest 12-15 fat quarters for the large blocks (fat eighths will work for the small blocks). You'll also need 2-½ yards of background for the larger blocks and 1-½ yards of background for the smaller blocks.
June 2021 Block Details
As I mention in the Block Video, I did take advantage of Bloc Loc Flying Geese Rulers for the Flying Geese sections in each block. Here are links to the exact rulers I used: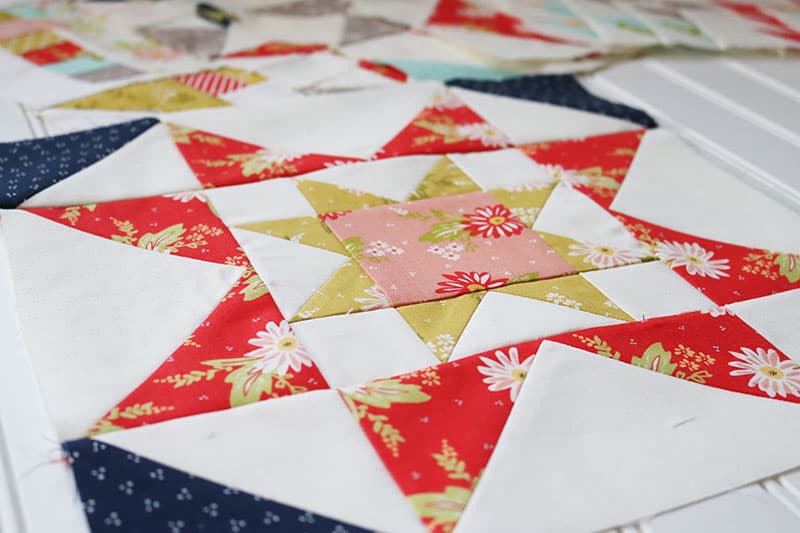 June Block Video
Watch the Quilt Block of the Month for June 2021 above. Or you can go here to watch it on my YouTube channel. Find extra tips and ideas for this month's blocks in the video.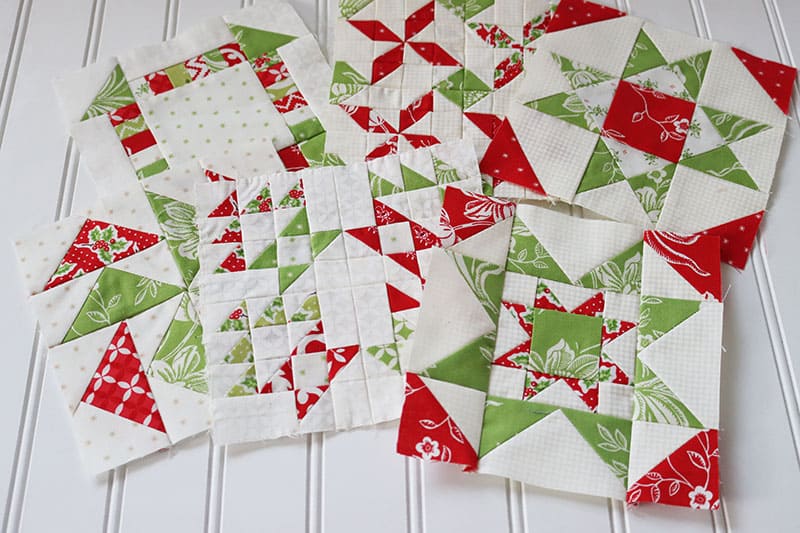 More Block of the Month Information
Finishing fabric yardages and information will be available with next month's pattern. Thanks so much for sewing along with the Quilting Life Quilt Block of the Month: June 2021. Happy quilting!