Hello, friends, and happy Friday! Today I'm sharing the Sewcialites Quilt Block 31 which is the "Noble" block by Susan Ache. I'm also sharing the Sewcialites Quilt Block 7 by Bonnie Olaveson, "Kindred" that I made this week as part of my catch up process for this quilt along. Slowly, but surely, I'm getting caught up! Oh, and be sure to read to the end of the post for a quilt book giveaway!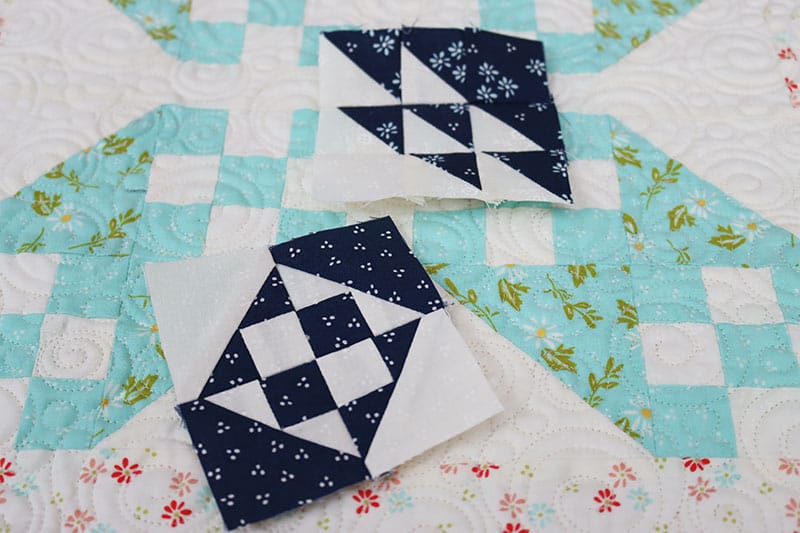 Sewcialites Quilt Block 31
Block 31 is actually even easier than it looks–at first glance it looks like it might be pieced with triangles. However, it's comprised entirely of squares (2) and half-square triangles (7). I used triangle paper which saved a lot of time for this one, too.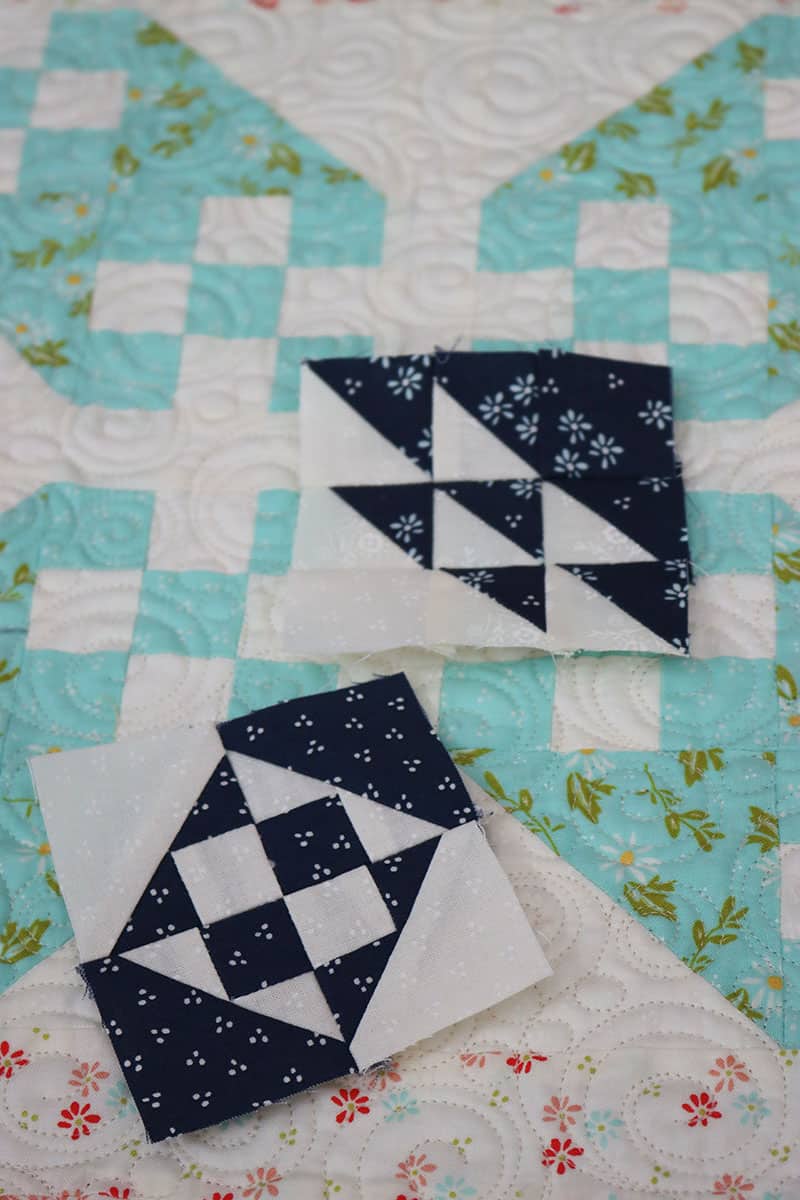 Sewcialites Quilt Block 7
Sewcialites Quilt Block 7, on the other hand, is made with lots of triangles. But my block went together smoothly. I did trim a couple of the sections just slightly before putting it all together. And several of the seams nested which also helps the block to be more flat.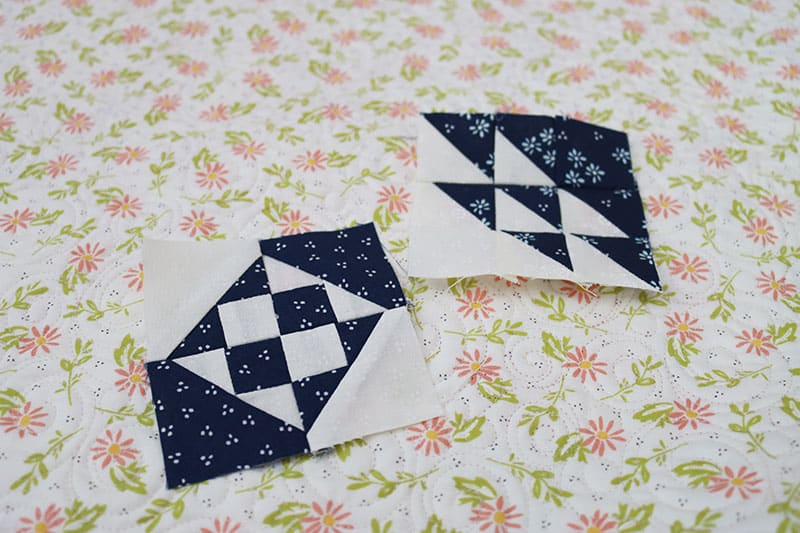 Sewcialites Quilt Block Links
Find the links to the free PDF patterns below: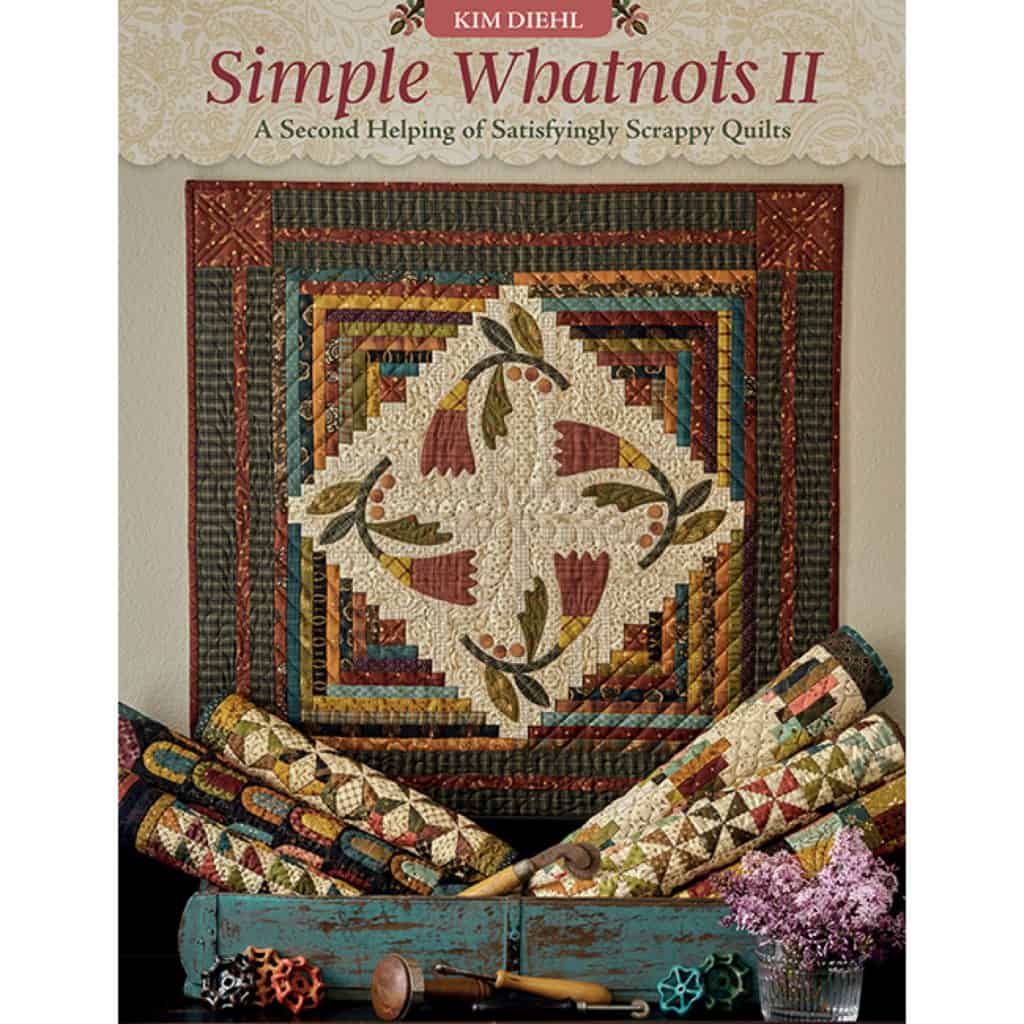 Simple Whatnots II Quilt Book Giveaway…
My friends at Martingale recently sent me two copies of Kim Diehl's Simple Whatnots II. I have absolutely loved going through the pages of this beautiful book–enjoying the photography and reading all of the wonderful tips and tricks. I want to make all of the lovely small quilts and projects in the book and have several bookmarked for when things slow down a bit this summer. As always, I love the photography from Martingale and have appreciated all of the fun tips from Kim. To enter to win a copy (US residents only), please leave a comment about what topic you most would like tips on for quilting. Good luck! Giveaway is open through Sunday, May 16th.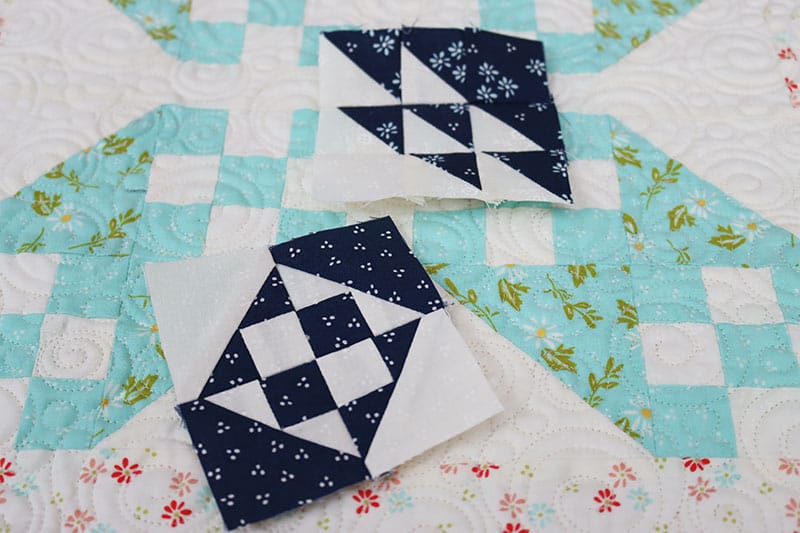 Thanks so much for stopping by…happy quilting!