Hello, friends! Happy Wednesday! Today I'm sharing something exciting. I'll have more to share in the near future, but for now I'm super excited to let you know that I have a new book coming out this September: A Quilting Life Home & Hearth. There are quilts and table runners, table toppers, pillows, and some super fun smaller projects I can't wait to share with you.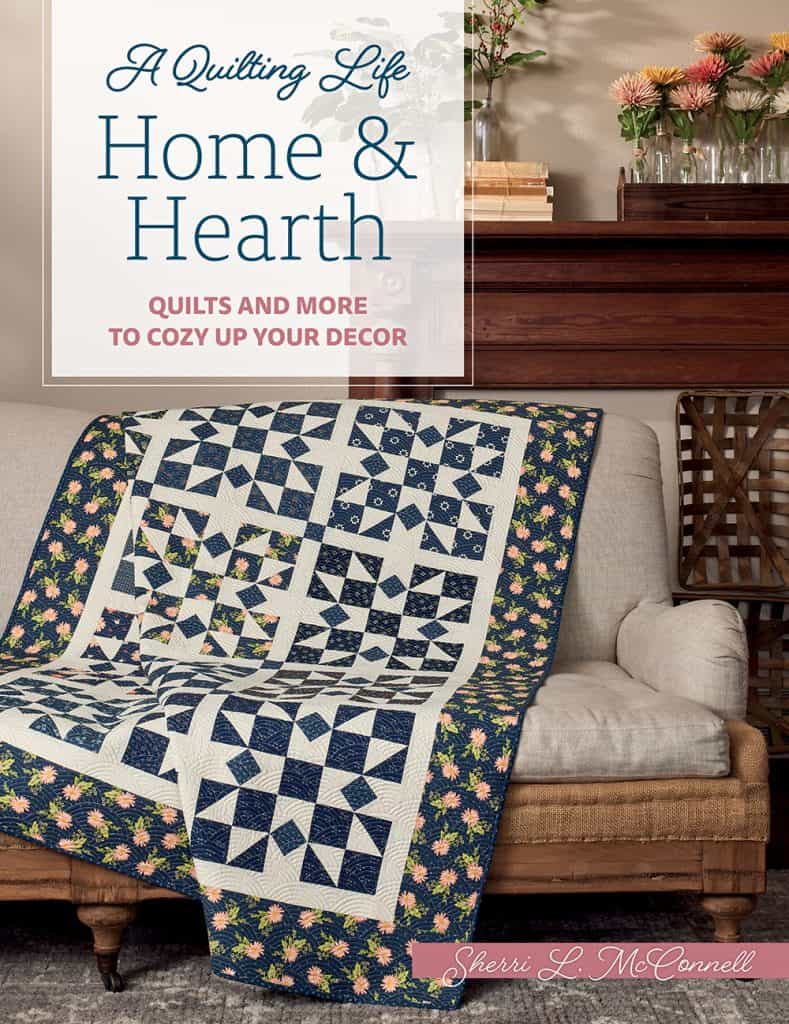 A Quilting Life Home & Hearth
Yesterday I received the all-clear to go ahead and share the cover with you. I love that the cover quilt is one I made with a variety of navy prints from several of our fabric collections. It was quilted by my friend Marion Bott. The cover photo is wonderful as well–I feel like it really conveys the spirit of the book–coziness at home!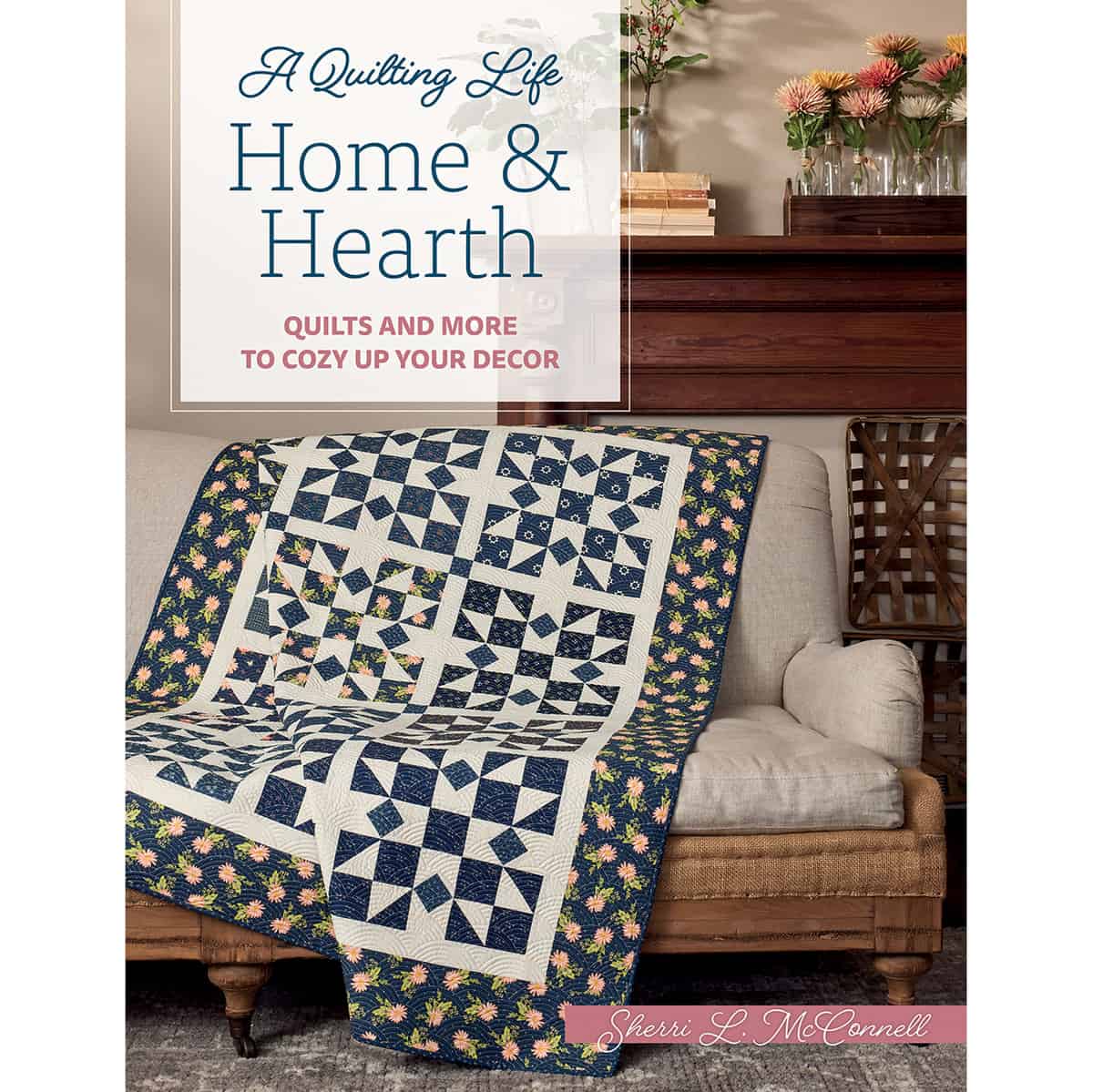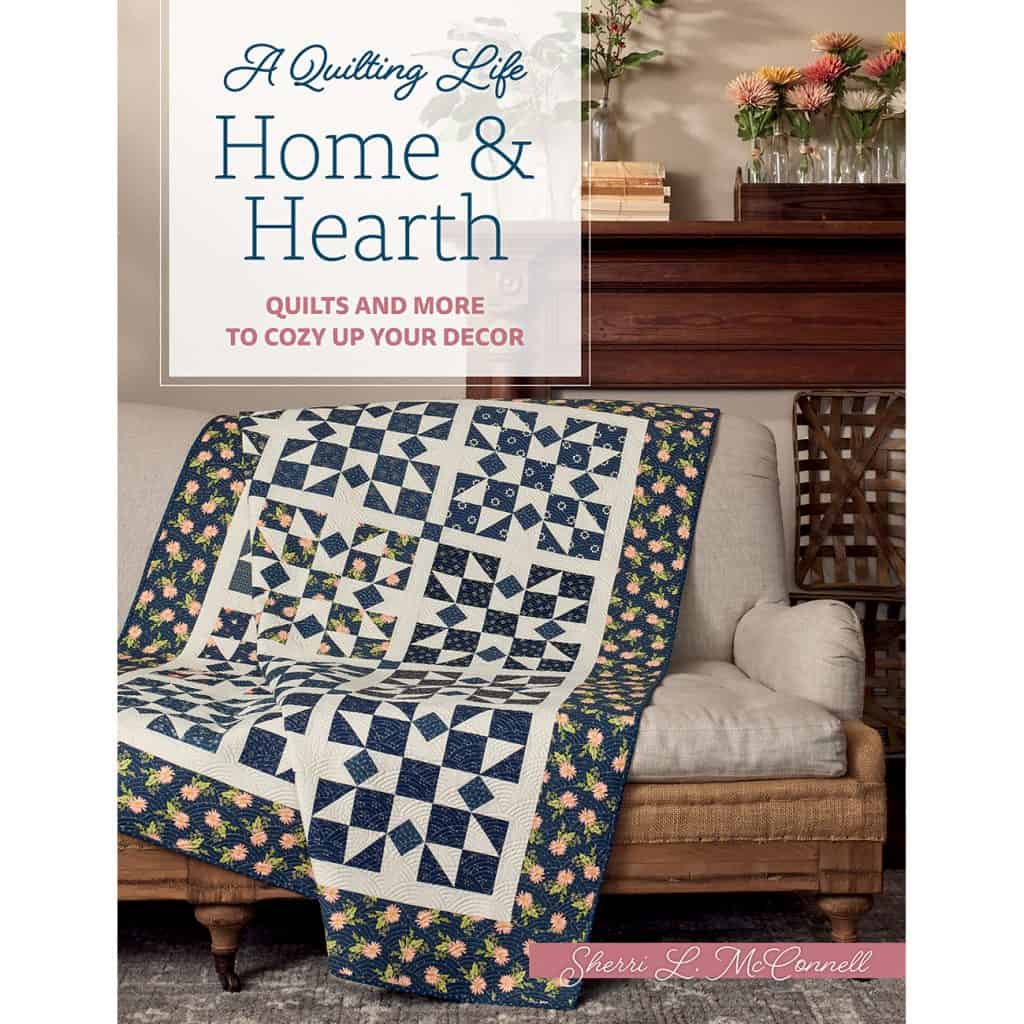 Home & Hearth Details
As soon as I can share more of the beautiful quilts and projects, I will. But for now I can just let you know that the book will be available on September 1, 2021. As soon as it's available on Amazon I'll post a link, and later I'll also have pre-orders for signed copies available, too. There are so many fun things to share that will just have to wait a little longer, though.
My Other Books
Find out about my other quilt books and the Quilting Life Planner at the links below:
I'll share more as soon as I can! Happy quilting!