Hello, friends! The brand new Sewcialites Quilt Block 20 is this week's Sewcialites Quilt-Along block by Lisa Bongean. I made my first block for this delightful quilt last summer. Then I got super busy and promptly fell behind. But I've decided to jump back in and am determined to get caught up with my missing blocks. Today I'm sharing thoughts on this week's block along with ideas for what to do if you've also fallen behind with this or another sew along.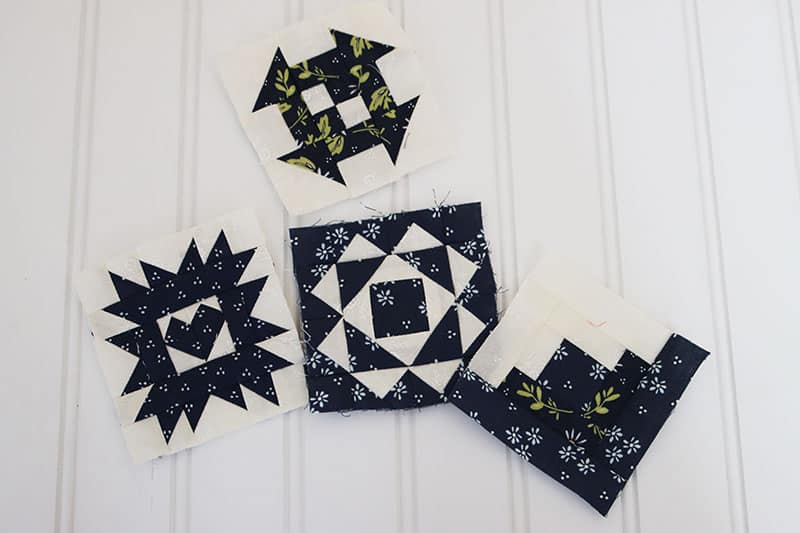 Sewcialites Quilt Block 20
This week's fun log cabin block was designed by Lisa Bongean–the queen of very small piecing. I was super excited that her block this week was a nice and simple log cabin block. The simplicity of this week's block is actually what convinced me to join back in.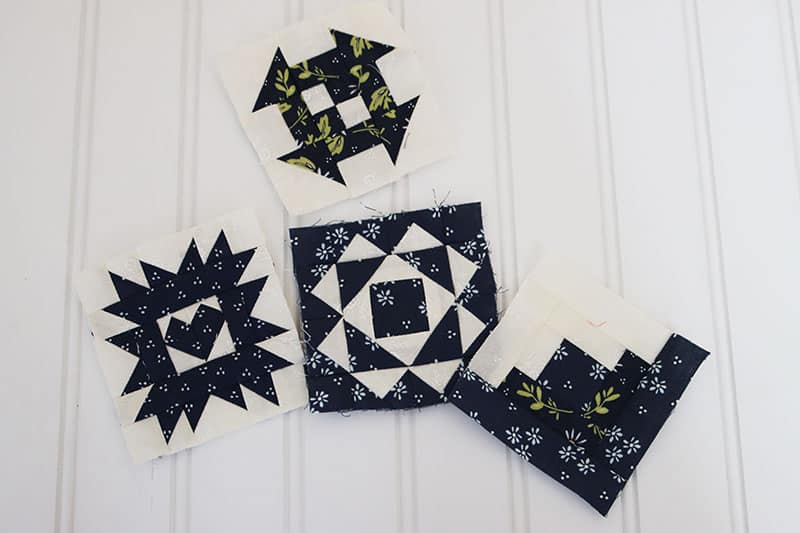 Block 20 Tips and Tricks
The best way to make sure this week's block comes out accurately is to cut carefully and make sure your ¼″ seam allowance is accurate. Then just have fun picking fabrics.
You can really make this one scrappy and fun and could even use several different lights along with several different darks. I chose to use a few different navy prints from our Happy Days fabric collection (shipping next month) with a tone-on-tone ivory background.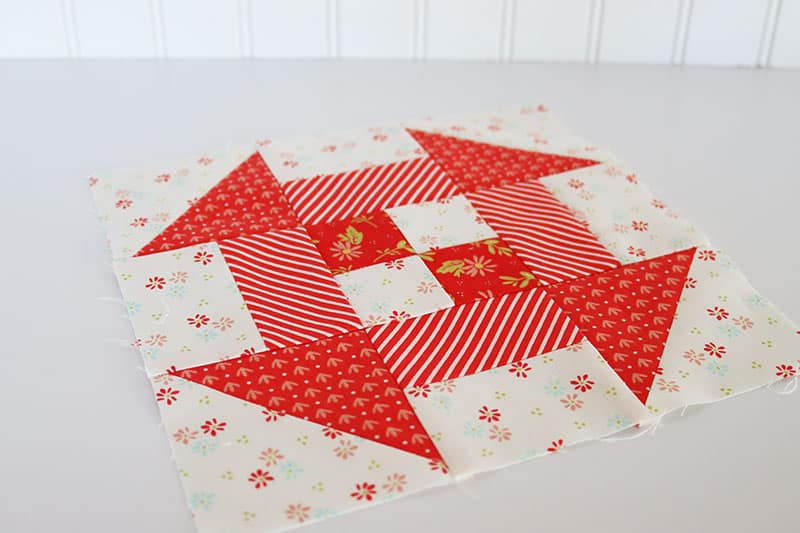 Tips for Block of the Month and Sew Along Projects
I was super excited to be able to design a couple of blocks for this fun quilt and to participate in another fun sew along. But last fall was so busy for me that I quickly fell behind, always meaning to jump back in each week when I saw the beautiful blocks being shared. I decided now was as good a time as any to start catching up, and I'm so glad I started back in. I'm loving these blocks! Here are a few tips in case you've also fallen behind on this or another project:
Start where you are–for me this meant making this week's block first and not worrying about all of the missing blocks.
Don't be afraid to change things up–I made my initial block in the 9″ finished size. But when I decided to jump back in I also decided to challenge myself with the adorable 3″ finished size. After making that decision I went back and re-made my initial block.
After making the current block, go back and make earlier blocks. I decided to make a few in the recent past first and so I made blocks 18 and 19. Now that I've got those made I'll go back to the beginning while keeping up with the current weeks as I go.
You can find more ideas on keeping up with block of the month quilts and sew-alongs on this post: 10 Tips for Block of the Month Projects.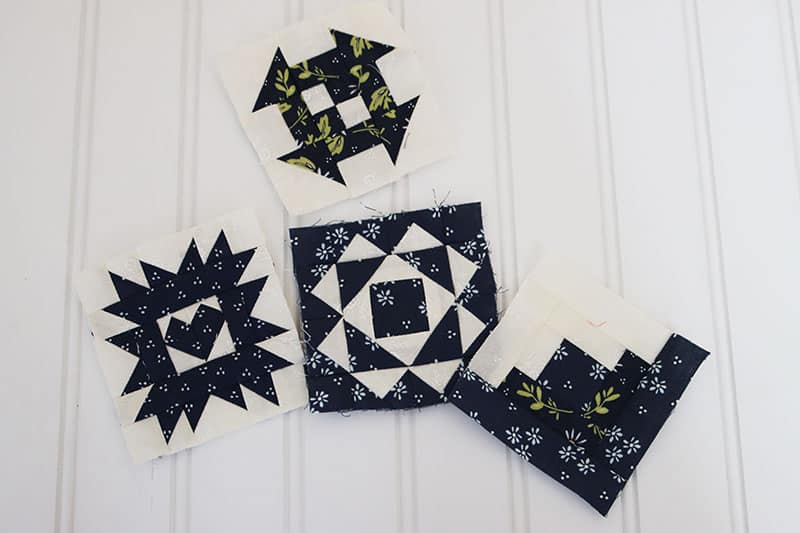 Sewcialites Links and More…
I'm so excited to be back to sewing these blocks. Since there are 16 more blocks, I've got sixteen weeks to catch up on my missing 16 blocks–so doable by making just two blocks a week. Get all of the details on the Sewcialites quilt by heading to the Fat Quarter Shop Jolly Jabber blog here. (You can still download all of the previous blocks in this sew along).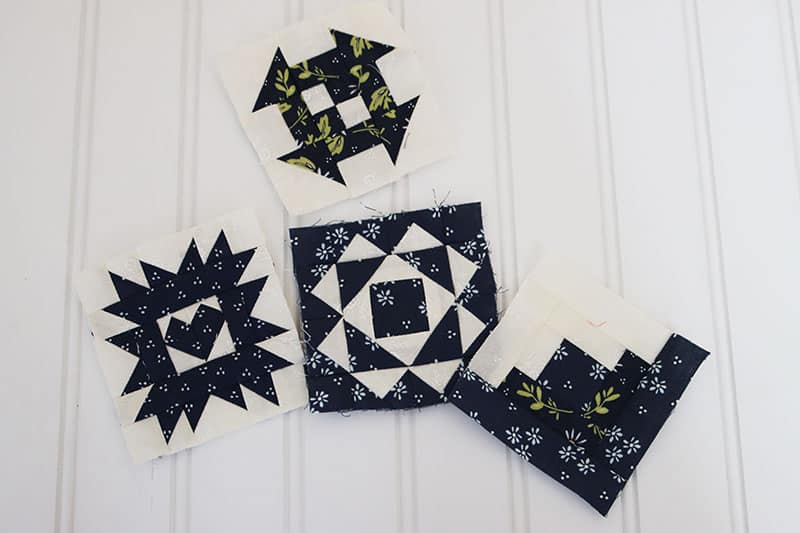 Happy quilting, and thanks so much for stopping by!