Last Friday I introduced our brand new Sincerely Yours fabrics–it was our first day to share the fabrics and I wanted to be sure to post about the fabrics that day. So this week I'm sharing two Sewcialites blocks: the Sewcialites Blocks 21 & 22. Block 21, "Zest" is from last week and was designed by Brigitte Heitland of Zen Chic. This week's block 22 is called "Blessed" and was designed by Vanessa Goertzen.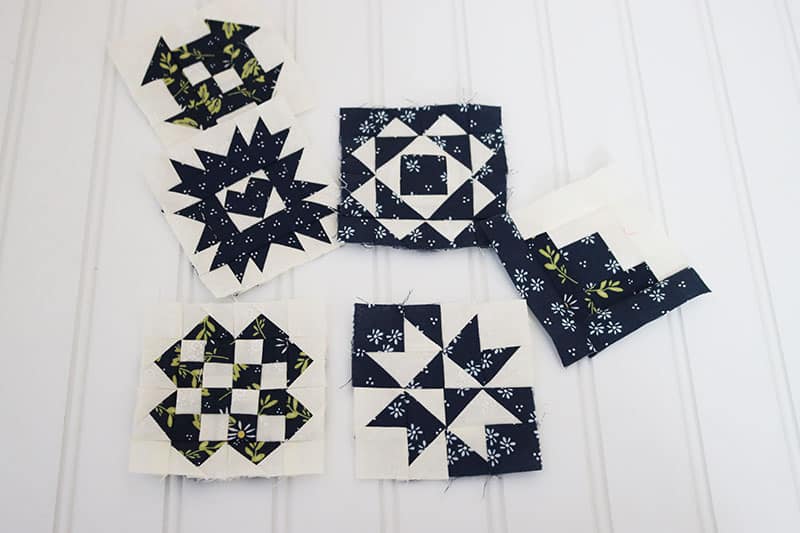 Sewcialites Blocks 21 & 22
Go here or click the button below to download this weeks patterns. You can also find all of the previous pattern links on the same page if you're just starting to sew along. The patterns are wonderfully well-designed and contain the information for all three sizes: 3″, 6″, and 9″ finished blocks. I'm making the 3″ finished size and having a ton of fun!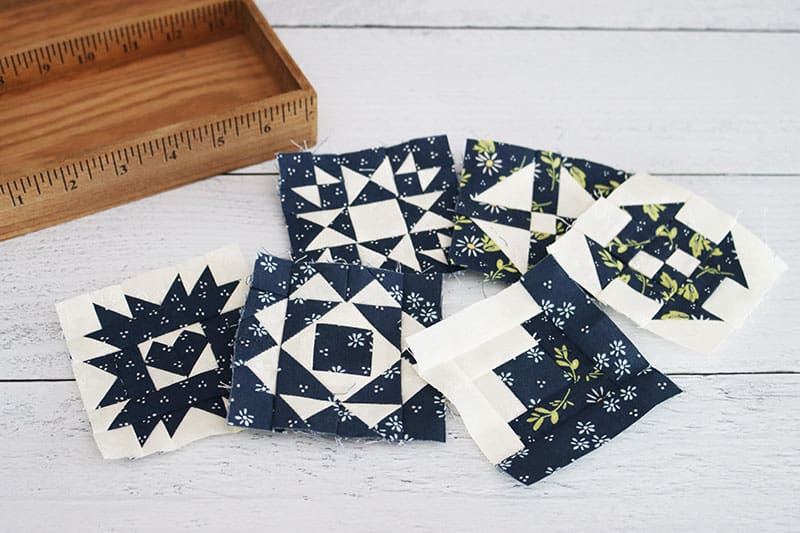 Getting Caught Up + Tips
My goal this month is to stay on top of the current blocks and make 8 of the blocks I've fallen behind on. Wish me luck! I plan to actually work on them tomorrow during my Saturday sewing time 🙂
And did you know I filmed a video just a couple of weeks ago with tips for working with blocks in these very small sizes? You can find the video along with my blog post on this topic here. And I did use triangle paper for this week's block…such tiny half-square triangles!
Happy quilting, and thanks so much for stopping by! I'll be back tomorrow with this week's edition of the Saturday Seven: Lifestyle & Inspiration for Quilters.