Hello, friends! I know there have been a lot of posts this week…but there are still a few more of the new fun things to share. Today I'm featuring another of the new Sincerely Yours fabrics patterns–the Daydream Quilt + Table Runner pattern. This pattern contains the directions for both the Daydream quilt and the Daydream Table Runner. Keep reading for details about each of these fun projects. And read to the end…I have updated shipping information on the Happy Days collection!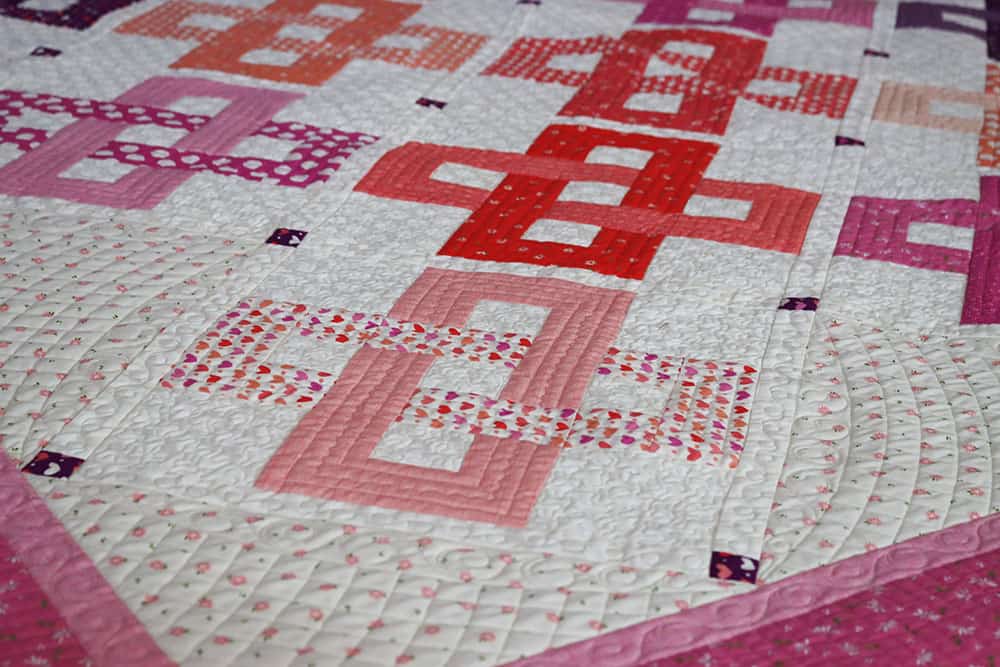 Daydream Quilt + Table Runner Pattern
I love the fun block used in the Daydream quilt and knew it would make a really cute table runner as well. So I sized the block down to make it table runner friendly and included both designs in the pattern. It was really fun to mix and match the prints in the Sincerely Yours fabric collection for these blocks.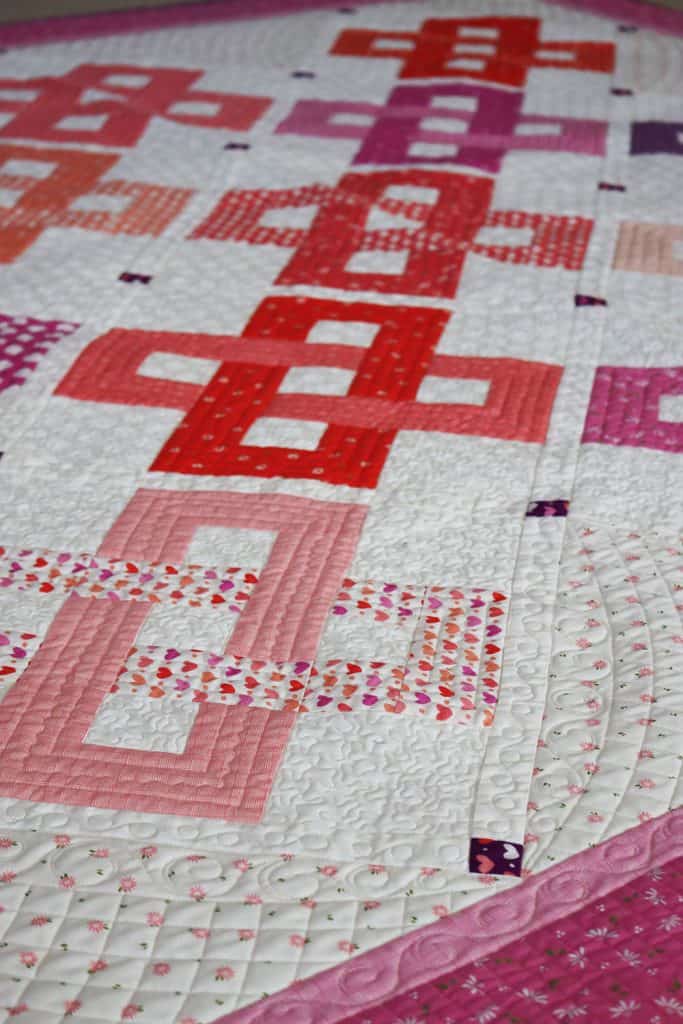 Daydream Quilt Details
The Daydream Quilt finishes at 74 ½″ x 74 ½″ and is perfect for a Jelly Roll. A Layer Cake will also work with this pattern, but you'll have a little more cutting to do. I used two coordinating fabrics in each block with just a little contrast. It would also work to have even more contrast within each block. You'll need at least 26 Jelly Roll Strips or Layer Cake squares for the quilt. It is set on point, but the pattern has step by step diagrams for putting it together. And the quilt and runner do require a partial-seam construction technique–but I have a video showing how to sew this type of construction you can watch here.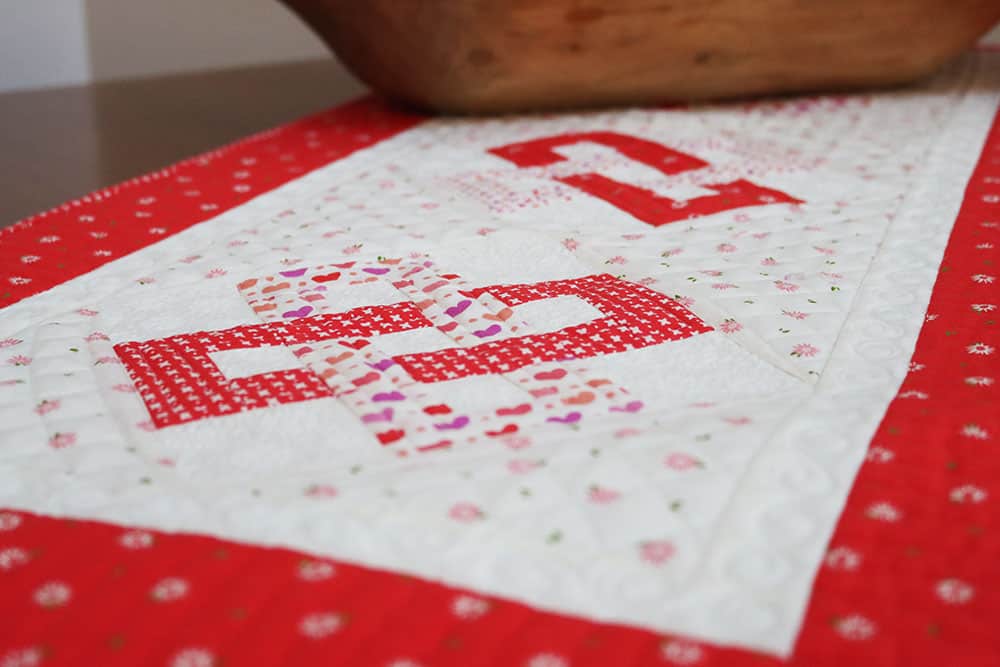 Daydream Table Runner
The Daydream Table Runner can easily be made with the extra Layer Cake squares or Jelly Roll strips. You'll just need to trim them down. Or the table runner makes a perfect scrap project. The table runner finishes at 16″ x 36″ which is a really nice size. You can easily make it longer by adding an extra block or two.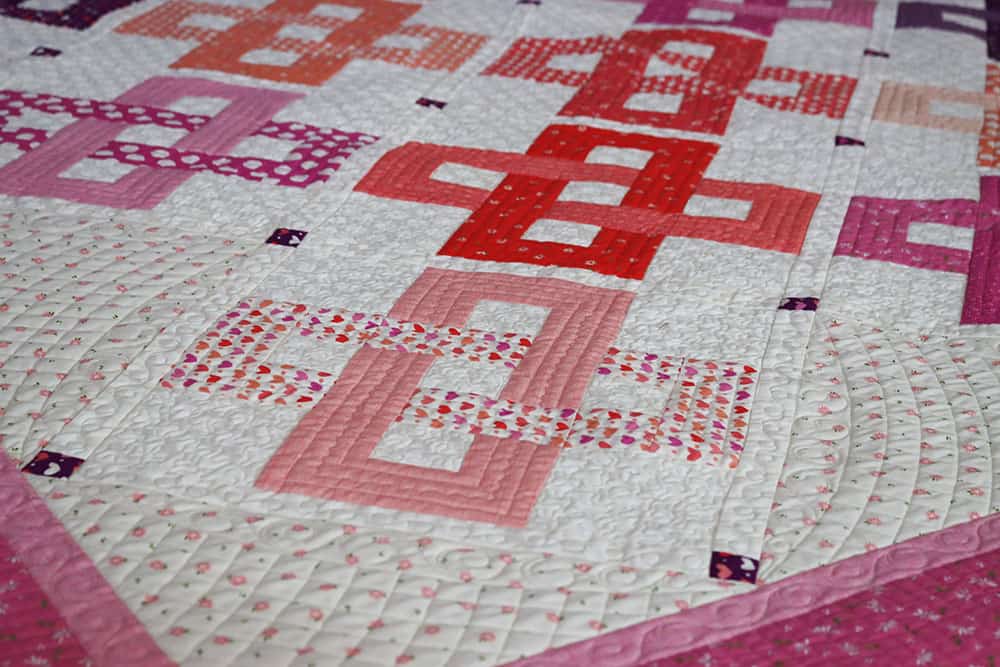 Daydream Patterns + More Sincerely Yours Projects
I've started shipping the new patterns and plan to have all of the orders shipped by next Monday (still waiting on one pattern shipment to arrive tomorrow).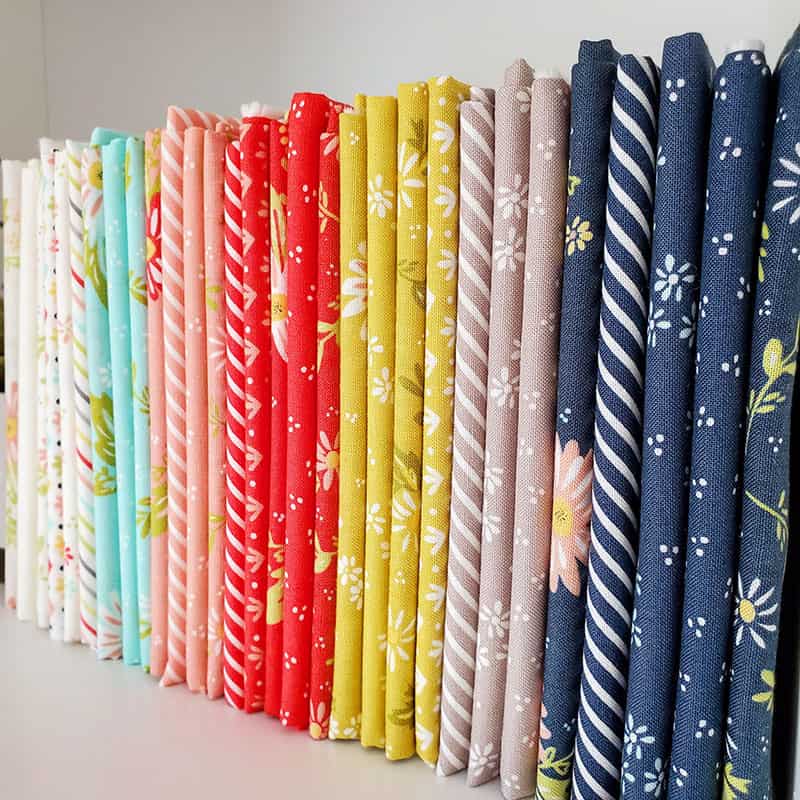 Happy Days Fabrics Shipping Update
We just received word yesterday that the Happy Days fabric yardage will be shipping the week of March 22nd with the pre cuts (FQ Bundles, Jelly Rolls, etc.) shipping the following week. So if you've pre-ordered any of the fabrics or the Happy Days project package, those will be shipping at the end of the month into the first week of April.
Happy quilting, and thanks so much for stopping by!