Hello, friends. It's Sewcialites block pattern release day, and today I'm sharing the Sewcialites Block 24 design called "Abundant" by Robin Pickens. This is a super fun and fast modern-style flower block, and I have some tips and tricks to help you along the way. (I'm making the adorable 3″ finished blocks). Keep reading for the pattern link and all of the block details and helps.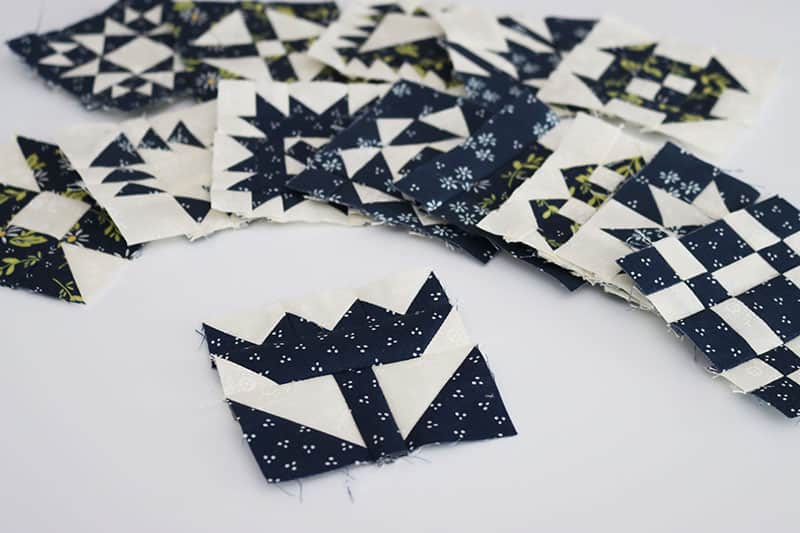 Sewcialites Block 24
Block 24 was so much fun to make. I do love Robin's designs. They are always fresh and modern and just a little bit on the whimsical side. Plus, it's always nice to have those quick and easy blocks along with the ones that require more complex piecing. And I have a few tips and tools below that will make this week's block assembly even easier (and more accurate).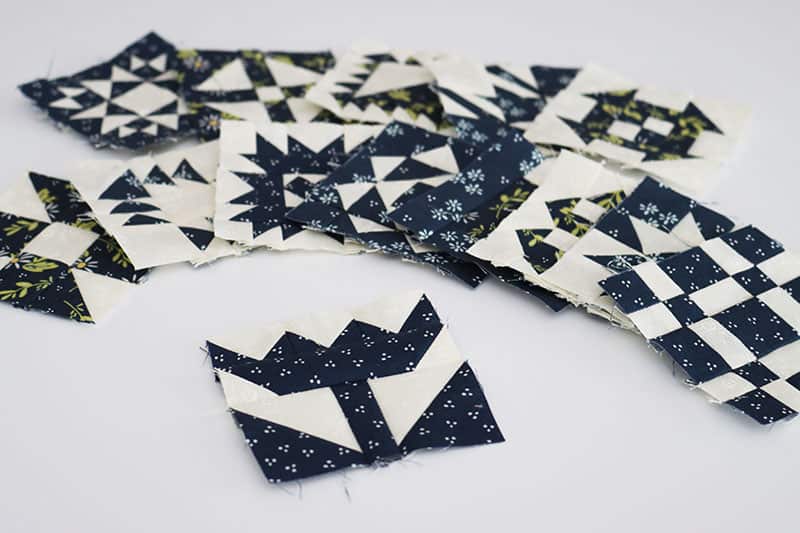 Block 24 Pattern Tips & Links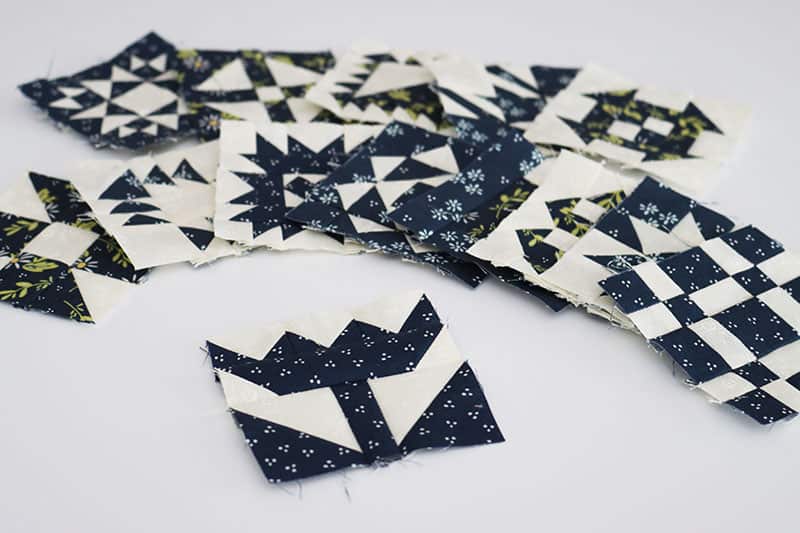 I hope you're enjoying sewing along with the Sewcialites Quilt Along and that you enjoy making Sewcialites Block 24, "Abundant." We are ⅔ of the way finished with these blocks.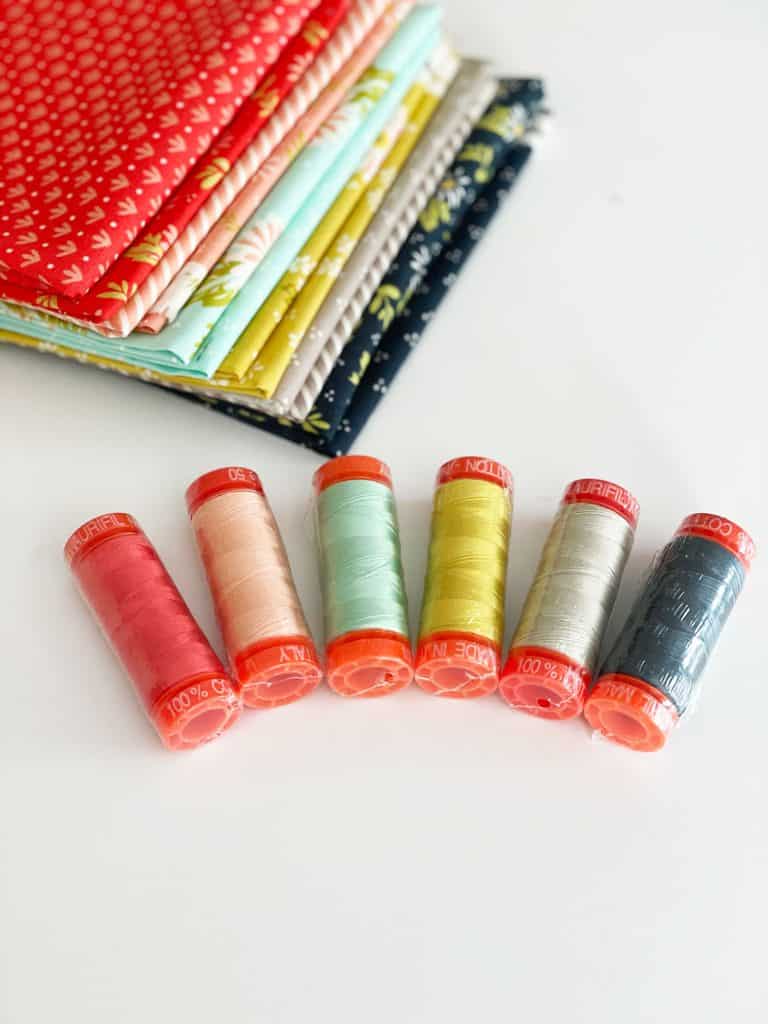 Happy Days Update
I just got another update on the Happy Days fabrics. It looks like the yardage (bolt fabrics) will begin to ship next week–yay! But the pre-cuts look like they are actually going to be delayed. So yardage will start appearing sooner than the precuts. Also, I put together a very limited number of Aurifil thread kits that coordinate beautifully with the fabrics. You can find them here. You'll also notice something new in the kit section that I haven't shared just yet…still working on getting the patterns finished up. Find that sneak peek here.
Happy quilting, and thanks so much for stopping by!