Spring is definitely in the air, and today I have two delightful Patchwork Heart Quilts for Spring Sewing and quilting to share with you. Both of these designs are new quilts that my daughter Chelsi recently finished up with our Sincerely Yours fabrics. I got to see each of these designs before our fabric even arrived–it's so fun to see them now sewn together and quilted. While each quilt is pre-cut friendly, they are also both really well-suited for scraps. Get all of the information and details on these quilts below.
Patchwork Heart Quilts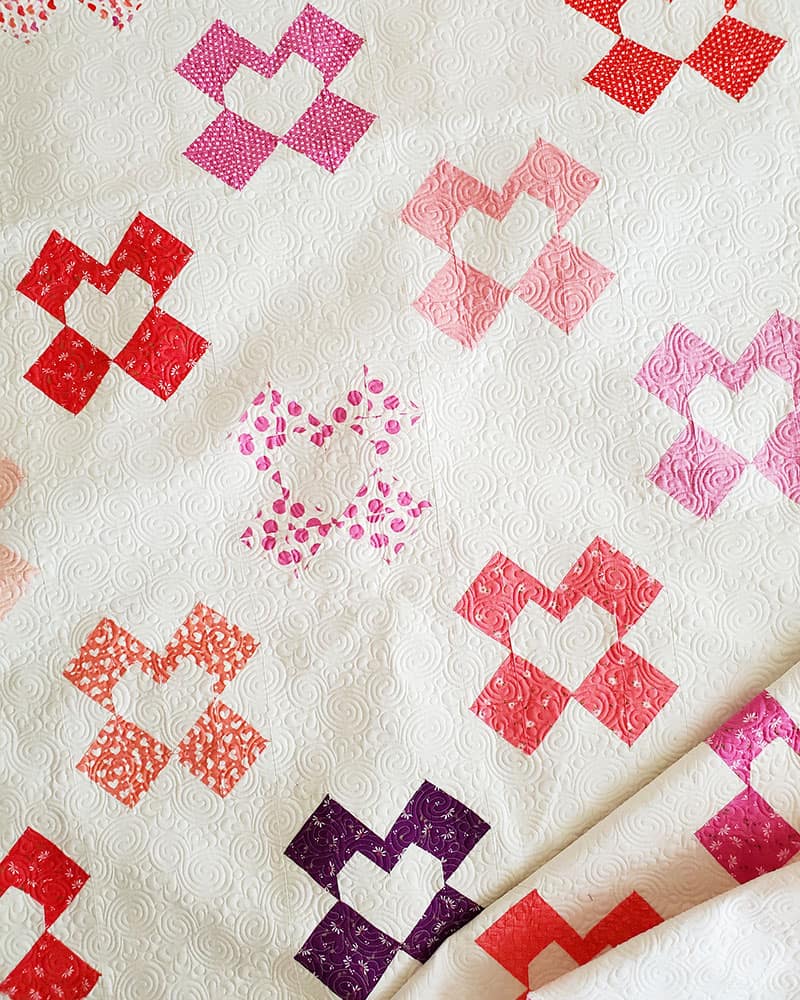 Cross My Heart
The Cross My Heart quilt is a delightful fat eighth friendly quilt that finishes up at 61 ½″ x 61 ½″. You'll use a lot of background on this one, and our tone on tone large polka dots make the perfect choice to add a bit of texture. Our friend Marion Bott did the delightful all-over quilting on this one which perfectly set off the block designs. Patterns are available in both paper and PDF for this delightful quilt with a touch of whimsy here.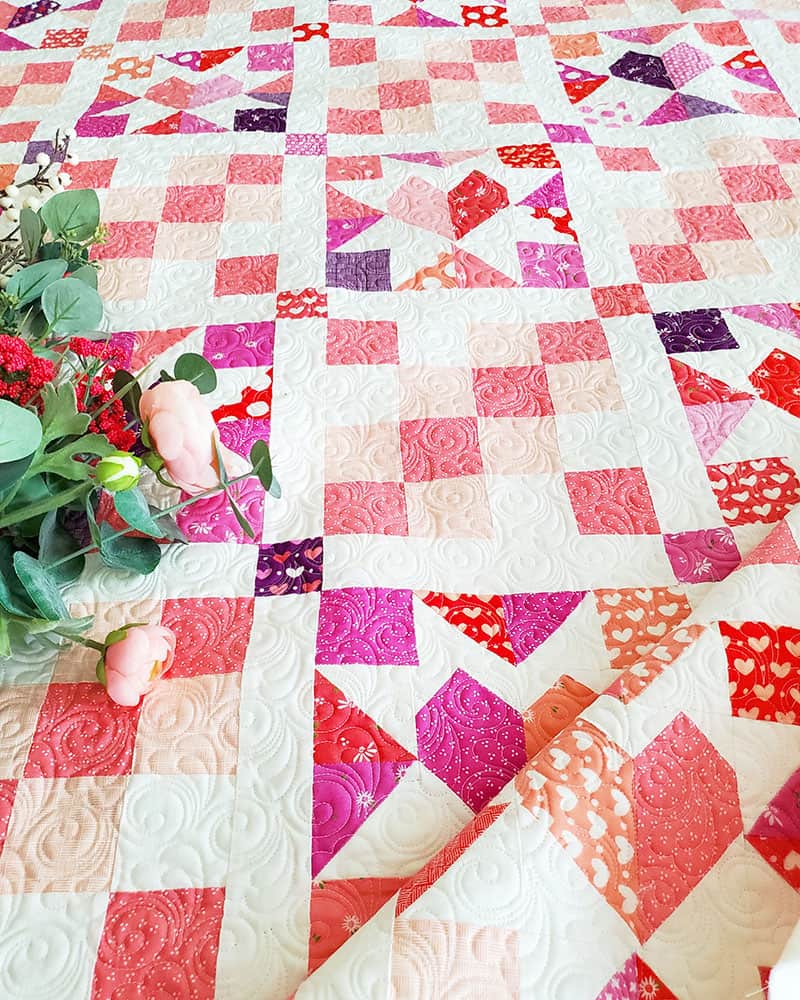 Good Hearted
The Good Hearted quilt is another adorable heart quilt you'll want to make this spring. This one finishes at 50 ½″ x 60″ and features scrappy hearts and nine-patch blocks. You'll want a Layer Cake along with some extra yardage for this one. Our friend Marion also did the beautiful edge-to-edge quilting on this quilt. Get the patterns in paper and PDF here.
More Sincerely Yours Quilts and Projects
I have another quilt and a fun project pattern still to share with you, and Chelsi also has a couple more quilts to share. We are just head over heels with this fabric collection and the designs. Fabrics will be shipping in August of 2021. If you missed my initial post on this collection, you can find the Introduction to Sincerely Yours Fabrics here. And you can also find posts on my first four new Sincerely Yours patterns:
I hope you enjoyed these fun Patchwork Heart Quilts for Spring. It's always fun for me to see what Chelsi comes up with for her patterns. I'll be back soon with more Sincerely Yours fabric quilts designed by both me and Chelsi.
Happy quilting, and thanks so much for stopping by!