Hello! I hope you're having a great week! Welcome to Sew Your Stash 2019 | 2. Today I'm talking about all things "sew your stash." This is the second post in my new series of posts to help each of us use our time and our fabric stash to create some wonderful projects in 2019. I plan to post weekly (either on Thursdays or Fridays) to share these ideas with you throughout the year. Enjoy!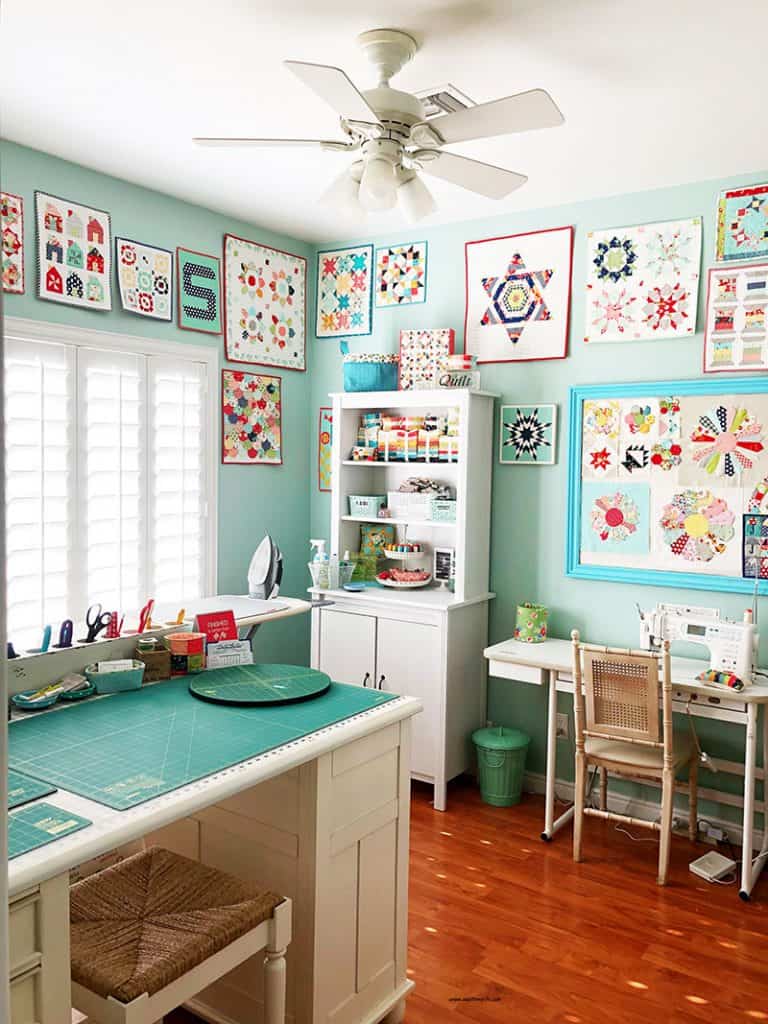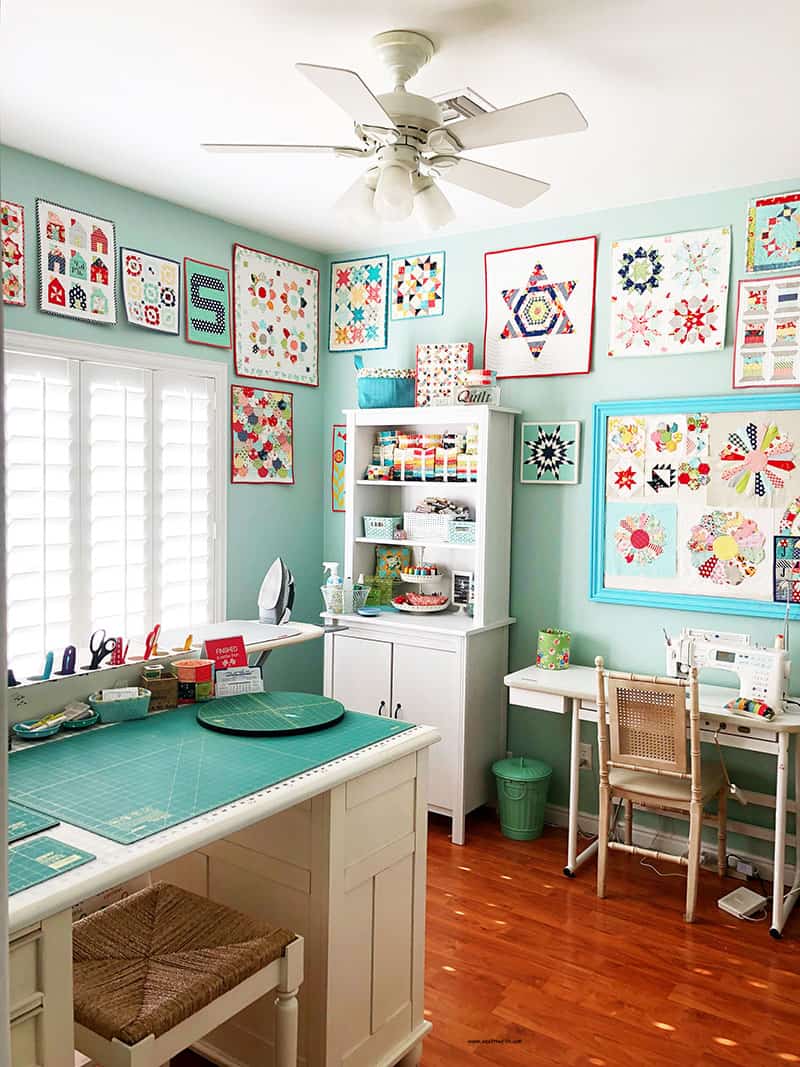 Sew Your Stash 2019 | 2
Last week I began the series with an introductory post and three assignments. How did you do on those? I finally finished up the final one of the three (making my list of "to start" projects) last evening. So now I'm ready to get going. (If you missed last week's post, you can find it here).
This week I'm going to give you two more tasks to do and challenge you to work on something from one of your lists for at least 2 hours.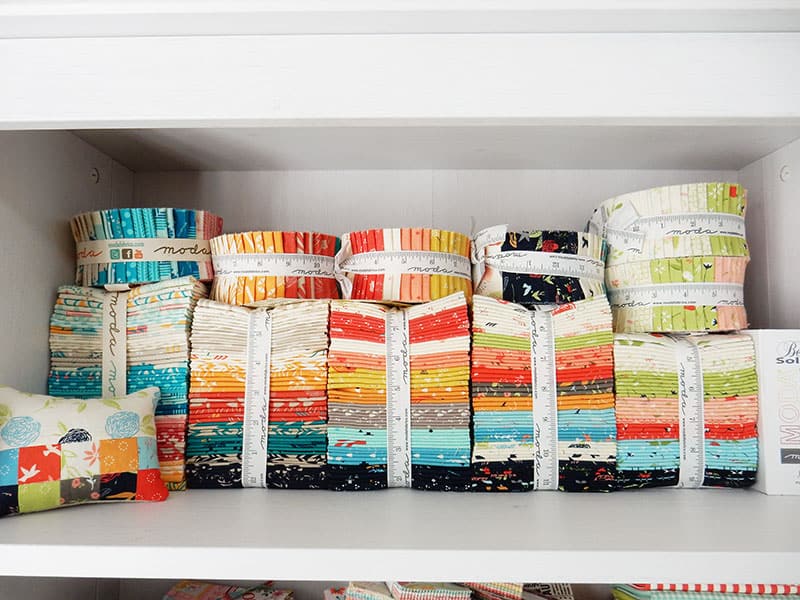 Step One: Take a Quick Inventory
First, if you're really committed to using your fabrics on hand as much as possible, you'll want to also take inventory of those fabrics that you can readily use for projects–now. My friend Holly has a great group of printable pages for listing both Works in Progress and Quilts to Make and for taking inventory of pre-cuts you might have in your fabric stash. But you can use any method you'd like for your inventory. Make a spreadsheet, or simply make a list in a notebook. Record pre-cut sizes and fabric collection name or style (you might want to separate your list by types such as mini charms, jelly rolls, etc.). Also include any other fabrics you're ready to use now in your inventory (perhaps you have a lot of Christmas scraps or an entire bin of 4th of July fabrics).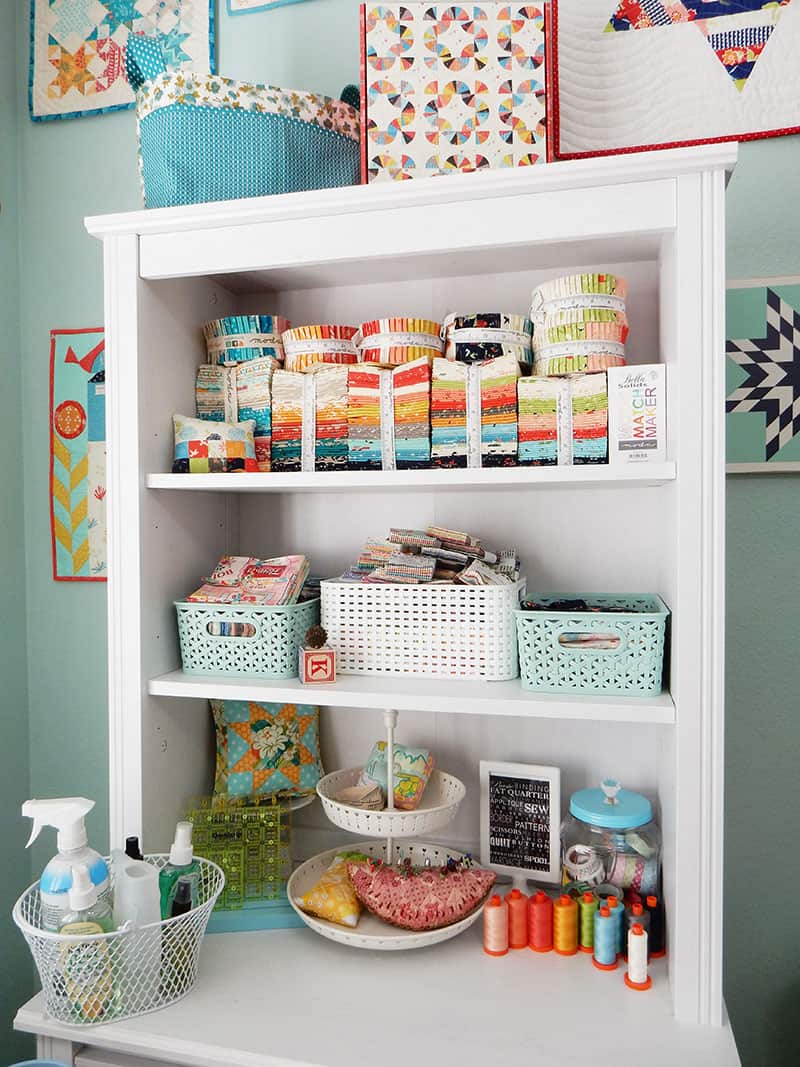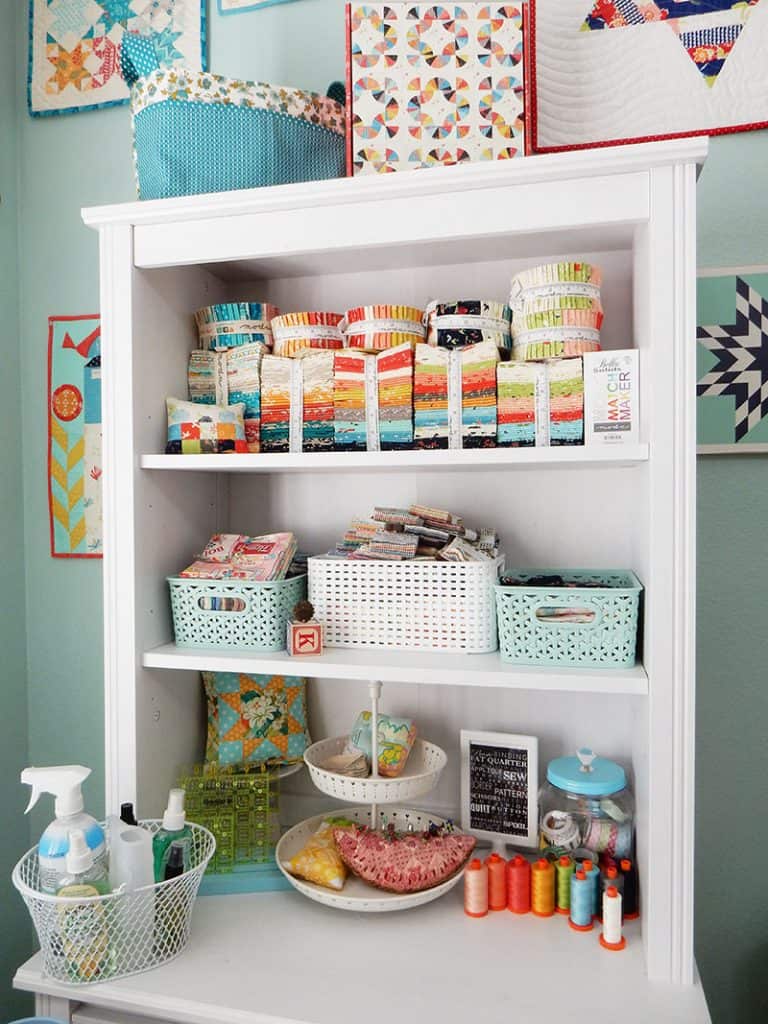 Step Two: Set an Organizing Goal & Time
As much as I've tried (and failed) to get organized once and for all over the years, it just doesn't work that way. In order to stay organized, I simply have to block out some time each week for organizing tasks. I can generally stay pretty caught up if I schedule just one hour a week for this (and sometimes I can get by with less). Here are the tasks I do weekly either on Friday afternoons or Saturday mornings:
Clear off work surfaces as I mentioned last week.
Making sure I have a supply of wound bobbins and that my machine is oiled and a new needle installed after every five bobbins
Quickly read my notes and goals for the week (I'm using the Quilter's Planner this year and absolutely love it so far)!
Empty my sewing room trash bin and thread catchers and Swiffer the floor.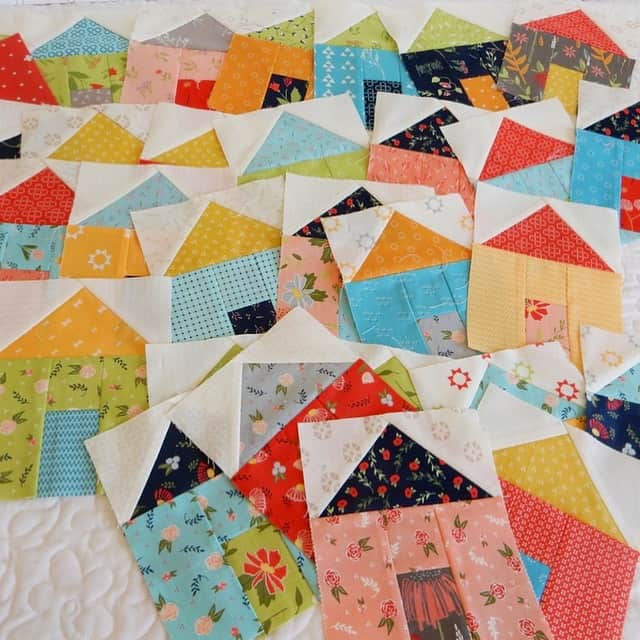 Step Three: Pick a Project to Start … And Start!
After picking a project to start (preferably a new one that you can use existing stash fabrics for), commit to working at least two hours on it. Two hours is a good amount of time to really get going on a project. You should be able to get a good amount of things cut out so that you can do a little sewing on it as well. I'm actually going to be working on my Village houses Work in Progress that will allow me to add in existing stash since it's a scrappy project. I haven't yet made any houses using our Walkabout collection, and I'm super excited to get some of them into the mix!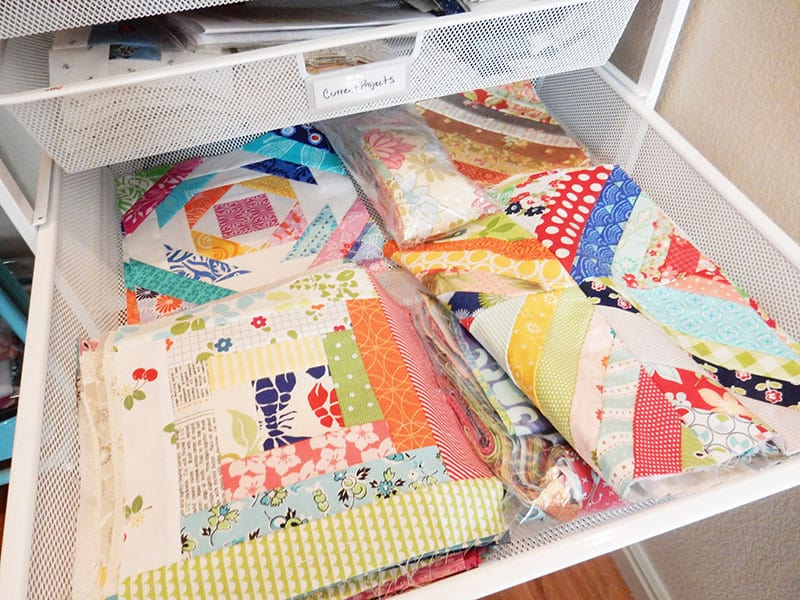 The Sew Your Stash Landing Page
I also want to let you know that I've set up the Sew Your Stash Landing page. You can access it by clicking on "Tips & More" from my menu bar at the top of the page. Then click on the "Sew Your Stash" tab where I have a page that will link all of the posts after they've been published so they are easy to find and access.
I hope you had fun reading this Sew Your Stash 2019 | 2 post and also enjoy getting started with your projects this week. I've been having a lot of fun preparing for these posts! I have several weeks planned out ahead in my notebook, but if there is a specific topic you'd like me to address, I'd love to have you leave it in the comments below.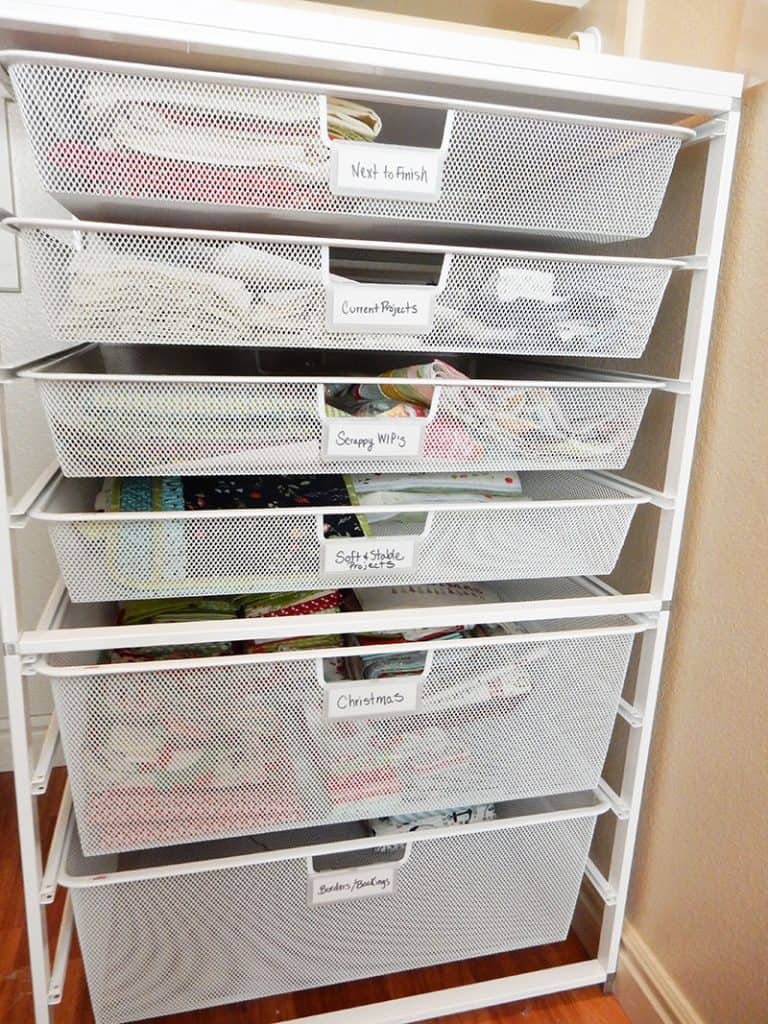 Finally…thank you so much for the lovely comments and emails and IG messages for the upcoming book announcement yesterday! Thanks so much for stopping by–Happy quilting!