Hello and happy Thursday! I'm stopping in quickly today to let you know about something that I've been waiting to share! I have a new book coming out in June, and today is the day I can share the Sunday Best Quilts cover reveal!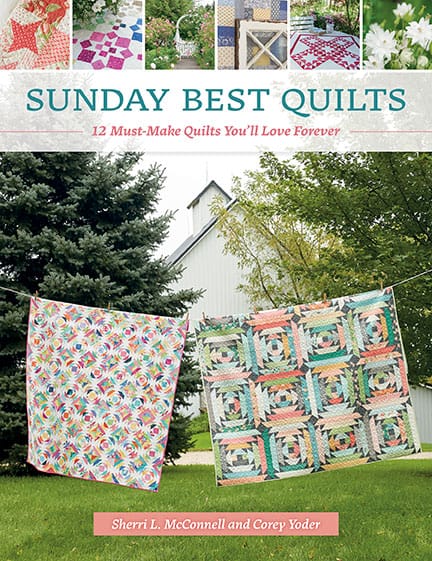 Sunday Best Quilts
Sunday Best Quilts, published by Martingale, will be available in June 2019 and is a collection of 12 different quilt projects. My friend Corey Yoder and I have teamed up to bring you a collection of "must make" quilts from our personal bucket lists! We've had so much fun working on this project and sharing tips and ideas with you for these favorite quilts!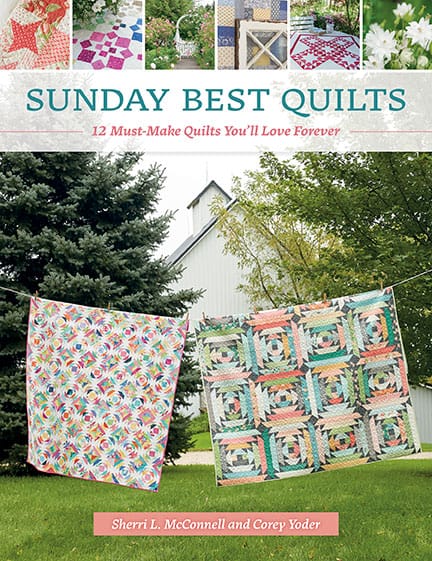 While Corey and I both used our own fabrics in some of the quilts, we also had fun sewing with each other's fabrics and with a variety of other collections for the projects in our book. We can't wait to be able to share more, but for now, we can talk a little bit about the cover quilts!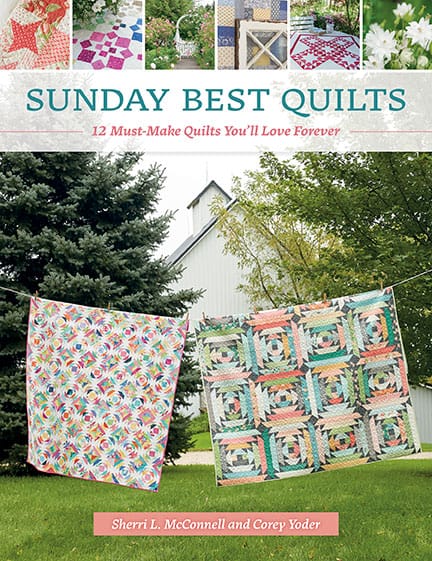 Sunday Best Quilts Projects
Our book features two quilts each (one by me and one by Corey) for each of six different quilt "categories." The book cover shows our pineapple quilts (mine on the left and Corey's on the right). Fun Fact: We designed all of our projects without sharing them with each other until the designs were finalized. It was so much fun to see the different presentations of each of our chosen quilt styles. And there are ten more projects included in the book that we love just as much! (You can see little sneak peeks of four of the others at the top of the cover–two of Corey's on the left and two of mine to the right)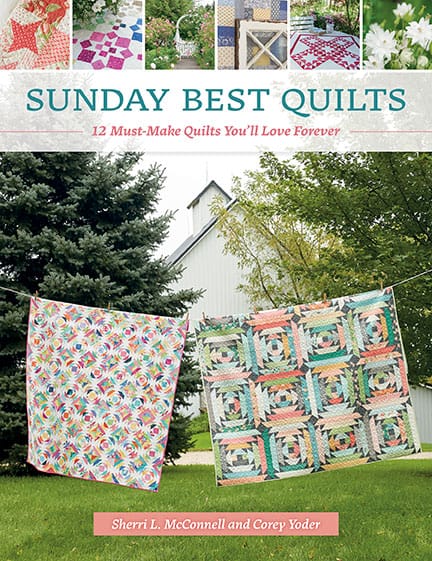 The photography in the book is absolutely stunning–I can't even begin to tell you how happy we are with the page layouts and photos. It's been so fun to see it all come to life. And I just checked Amazon…and Sunday Best Quilts is already available for pre-order here. I'll also be doing pre-orders for signed copies as publication draws closer!
Okay…well, that's it for the Sunday Best Quilts cover reveal…I can't wait to share more! I'll be back tomorrow with the next edition of my "Sew Your Stash" series. Thanks so much for stopping by…