Hello and happy Saturday! Welcome to the Saturday Seven Inspiration for Quilters 59 post. If you are new here, my Saturday posts feature fun things from around the web for quilters including recipes, quilt patterns and tutorials, and home organization and décor ideas. Thank you for stopping by today!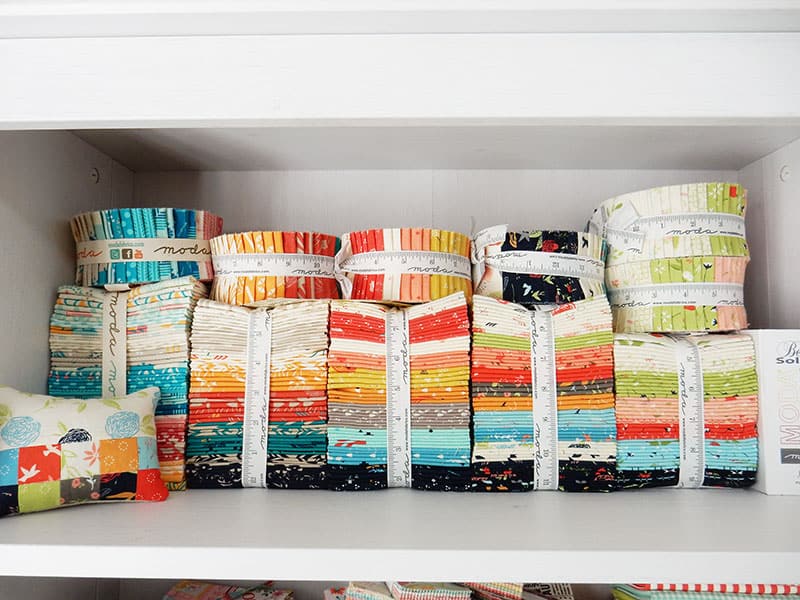 Saturday Seven Inspiration for Quilters 59
1. Sewing Resolutions
I've been cleaning in my sewing room since Christmas and will get some pictures taken to share with you after I finish things up this week. I also started working on one of my works in progress projects that I'll be sharing with you Monday. But I loved reading this post on "Sewing Resolutions" on the Moda blog the other day. Read it here.
2. Kon Mari…and Marie Kondo
I've been watching (and know so many others who are watching as well) the season of episodes on Netflix featuring Marie Kondo and her organizing method. I read The Life-Changing Magic of Tidying Up a few years ago and loved it but didn't really get all of the ideas. The show really brings Marie's methods to life (and she is so sweet)! I recommend the episodes…and also this shorter article on seven areas of your home to organize for a clutter-free 2019.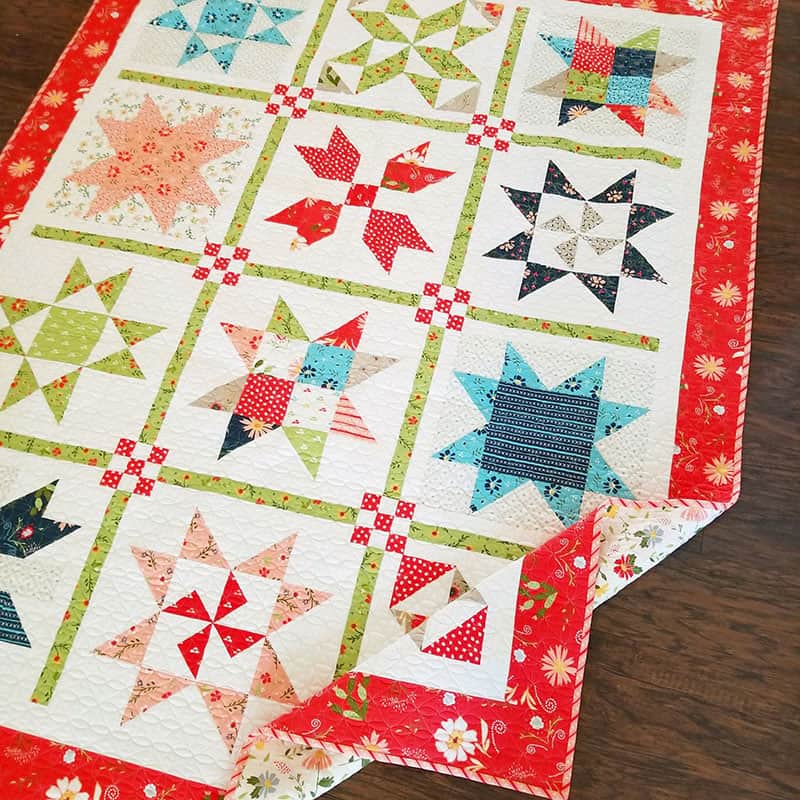 3. Good Eats
After eating so many sweets over the holidays, I'm ready to start being more healthy. I cleaned out my fridge right after the first of the year and have been doing meal planning (try just planning three meals for the week and see what a difference it makes). I'm also a soup lover, and this is the best time for soup here in the desert Southwest. So I loved this article on the benefits of soup which also includes several recipes on my to try list. Read it here. Another good source for healthy eats is this article on "50 Ideas for Healthy Snacks."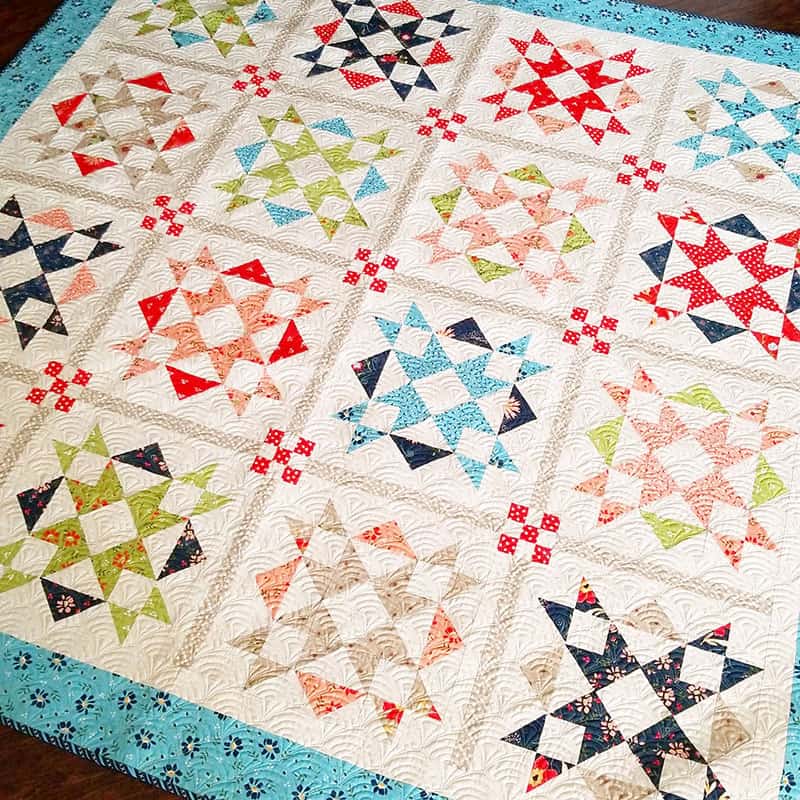 4. Medallion Sew Along
My friend Emily is hosting a fun medallion sew along on her blog. You'll need to come up with your own 24″ x 24″ center block, but then she'll guide you through adding different rounds of borders. Find all of the details here. And for an interesting read on all things scissors and rotary cutters…visit the Moda Cutting Table blog here.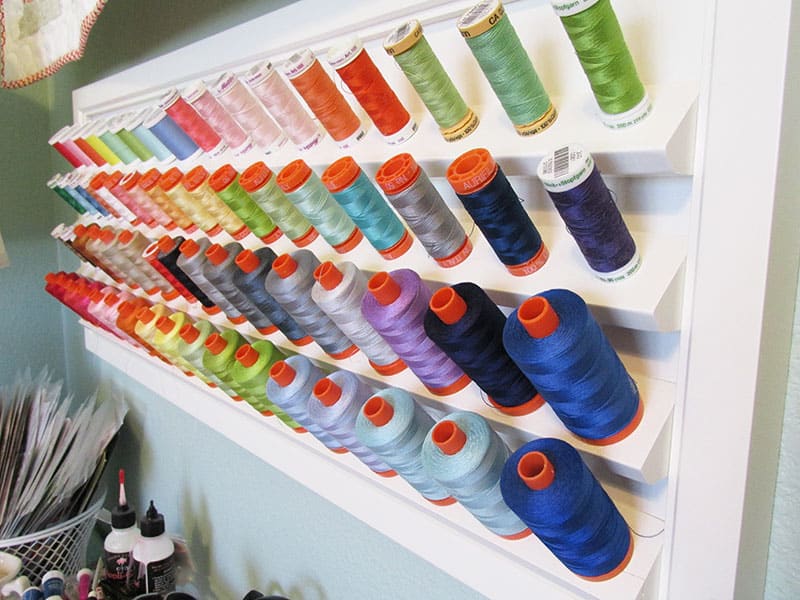 5. Sew Your Stash
I've started my own "Sew Your Stash" series and yesterday was the second post. Go here to read the post, find the landing page which I'll update each week, and get ideas for using up those favorite fabrics this year.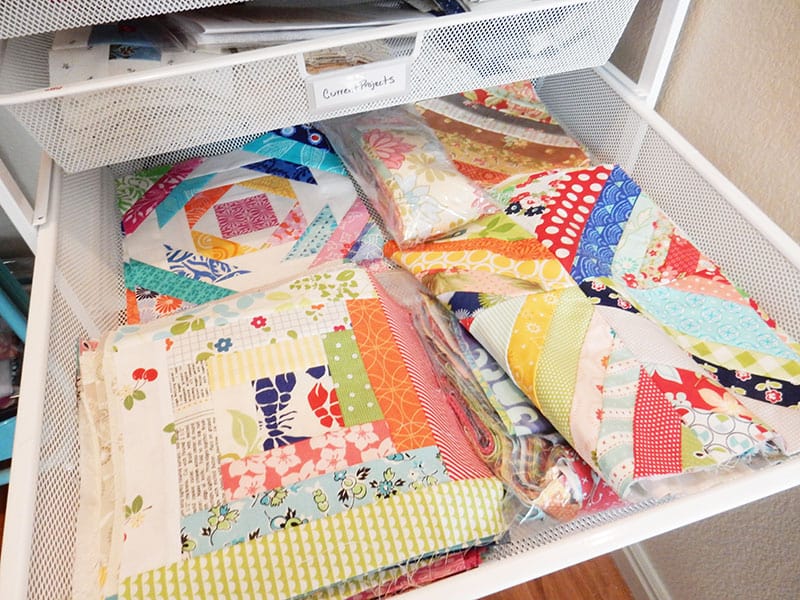 6. Benefits of Creativity
As a quilter, I feel incredibly blessed to have found such an amazing way to create and make things for our home and for our friends and family. I loved this article on four things on creative has learned from her practice of creativity. Read it here.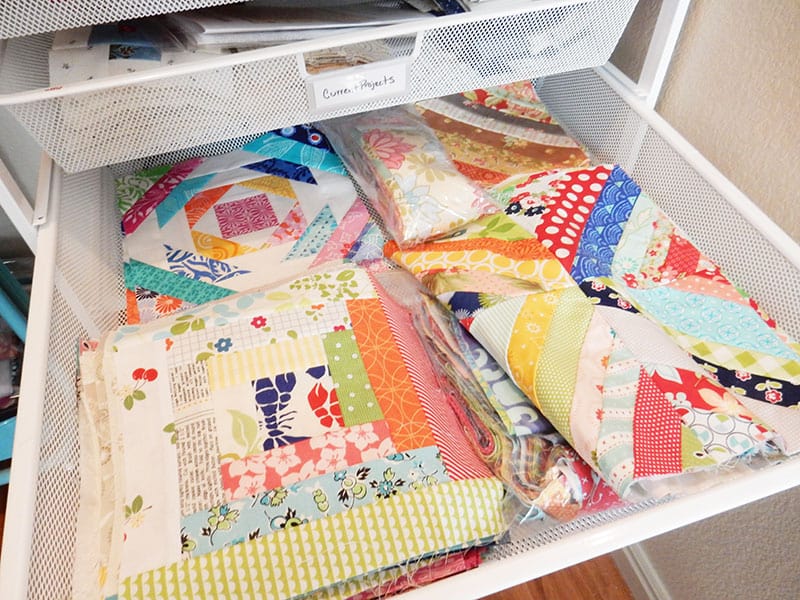 7. Container Store Elfa Sale
I think I mentioned this one last week…but it's too good of a deal not to mention. I've been buying a unit or two during this sale every year for about three years now which has allowed me accumulate some great storage for my quilting fabrics and supplies. I've liked getting the units over time because I feel like I've really been able to decide what I really need as I continue to get things more organized. I measure my space and design the unit online, place my order on line (free shipping when you spend $75) and either have it shipped or pick up in the store about 90 minutes away. I did have to make a return this week on an item that was shipped incorrectly, and the customer service was absolutely the best. (They were friendly, and so very helpful and gave me a gift card for having to drive in to make the exchange). Go here to shop the Container Store Elfa sale now.
Thanks so very much for stopping by today to read the Saturday Seven Inspiration for Quilters 59! Also…you can access all of my previous Saturday Seven posts here…happy quilting!