Hello and happy Friday! In today's Sew Your Stash 2019 | 14 post I'm going to be talking about works in progress. If we can finish up more of our works in progress, we can definitely sew our stash. But what about those projects that you like working on over a longer period of time? I'll discuss those today as well.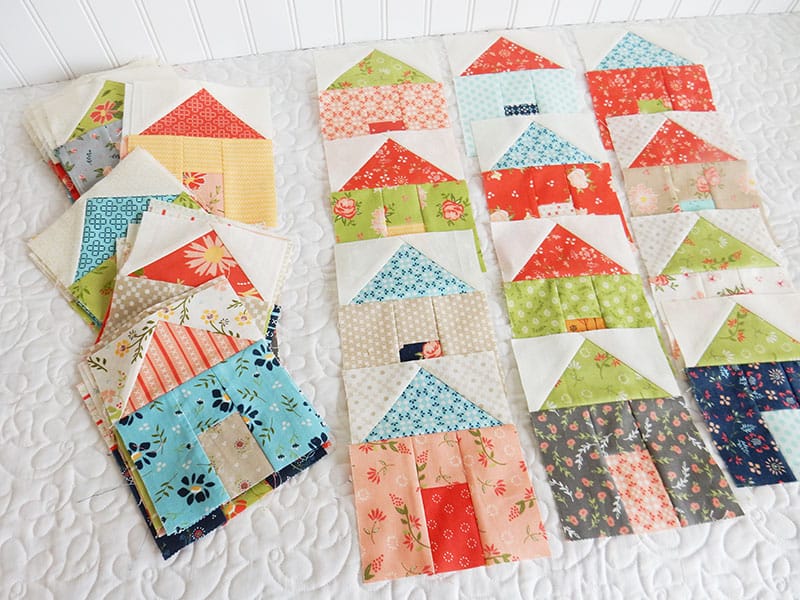 I spent a little time this week adding to my Village blocks collection. This project was initially one I thought I'd finish right away, but then later decided that by working on it over a longer period of time I'd be able to incorporate more of our fabrics. I usually work on these just every 3-4 months and use scraps from my most current projects. (The Village Quilt pattern can be found here).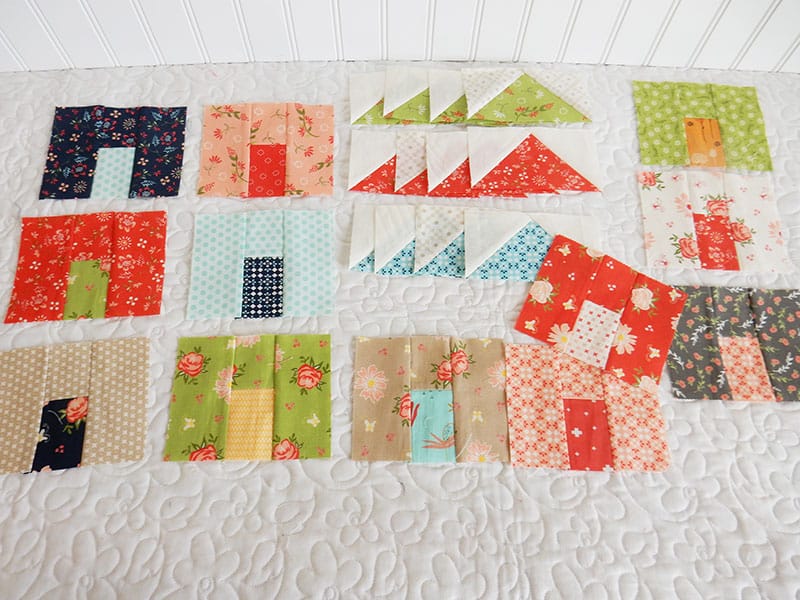 My process for these blocks over the past year or so has been to make several roof units and also make house bottom units. At this point I don't worry about which roofs and which houses will go together. I just make "like" sections so I can chain piece.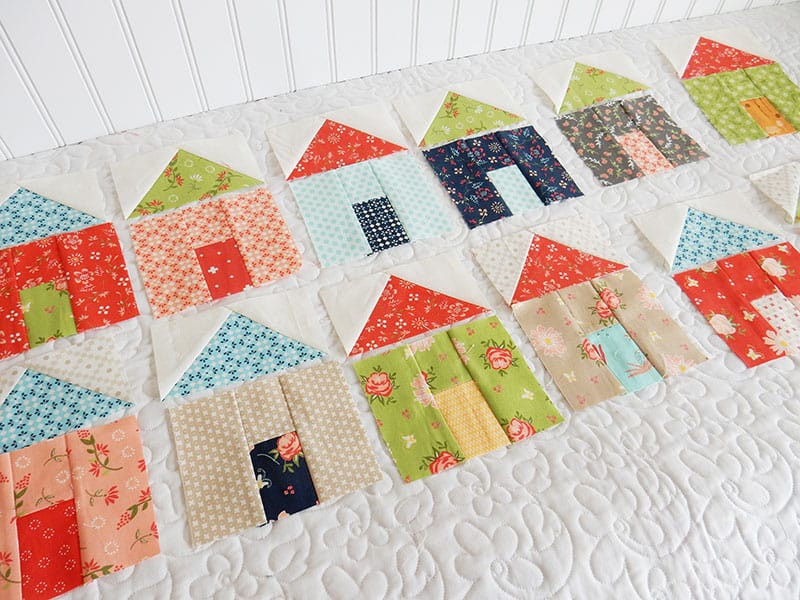 Then, after I have a group of roof and house units, I play around with different roofs for different houses and move them until I'm satisfied with how the houses look. This part of the process actually goes very quickly. I'll usually try to match the ones I think might be the most difficult to choose first so the easy ones (units that could work with two or more roof options) are left for the end.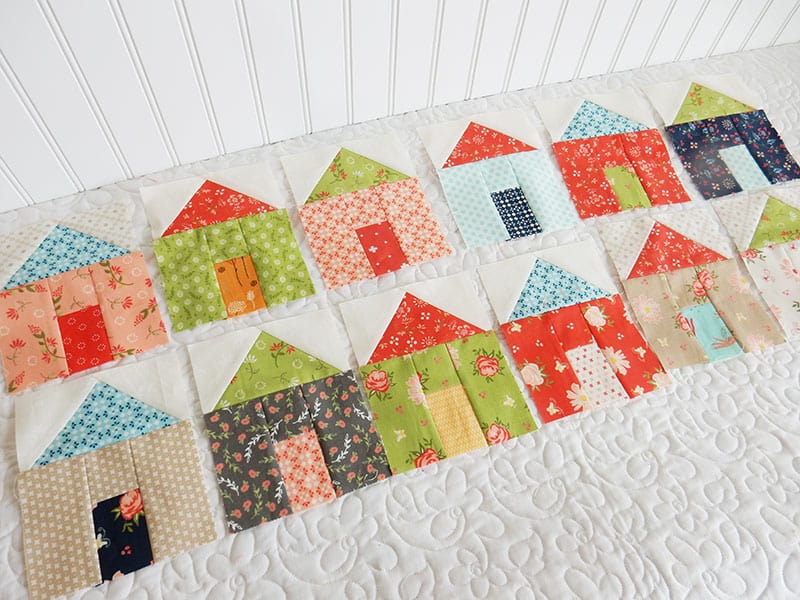 Then it's easy to chain piece the new houses together!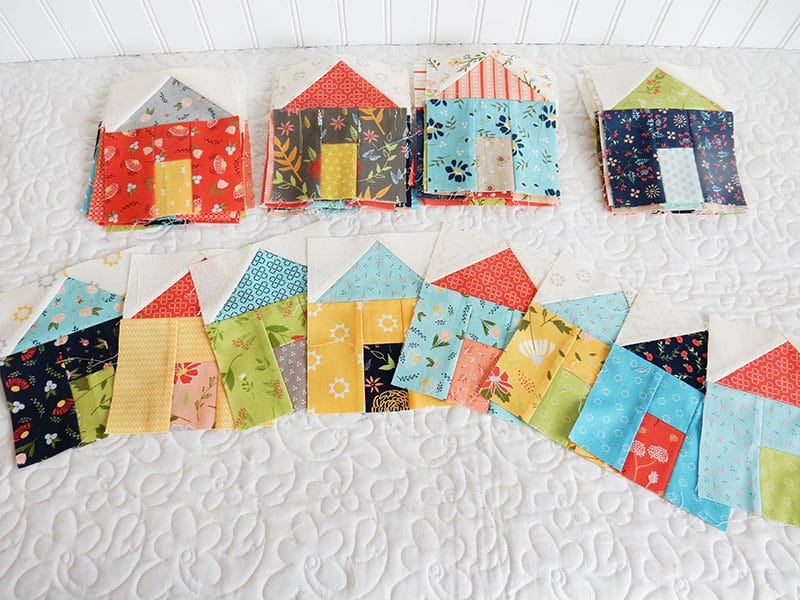 Best Tips for Keeping up with Works in Progress
Here is a summary of some of the things that have been most helpful to me in working on works in progress (both long-term and short-term ones).
1. Keep a List of Ongoing Projects
This really does help…by keeping a list, you won't forget any or leave any out. It also helps to make some short notes on the list about what stage the project is currently in. Find one of my favorite free printable lists here.
2. Keep a Reference Sheet with each Project
I keep a short reference sheet with each project. Often this keeps me from having to pull out the pattern and look things up before working on blocks. For example, for the Village house quilt I'm working on I have a simple page with measurements for the house sides, door, and top of door. I also have notes on the measurements for the flying geese roof sections. So each time I work on this project I just need to refer to the reference sheet quickly to begin cutting pieces (see my reference sheet here). I keep a similar reference page with each of my works in progress projects.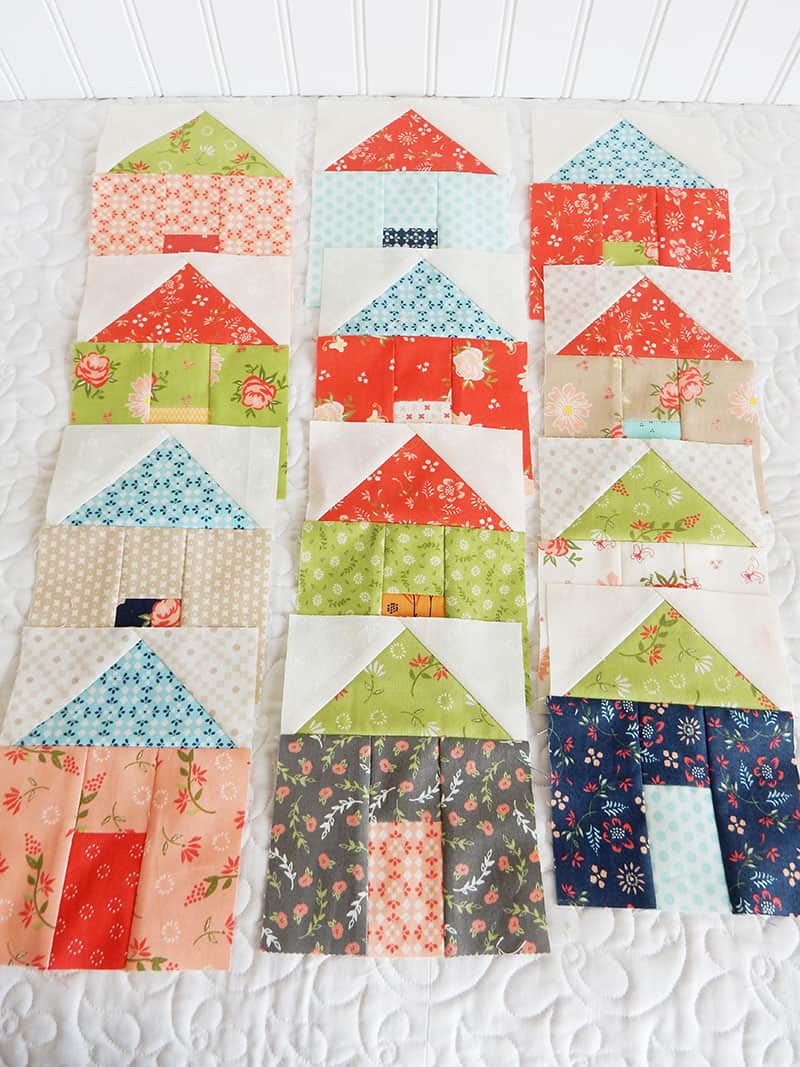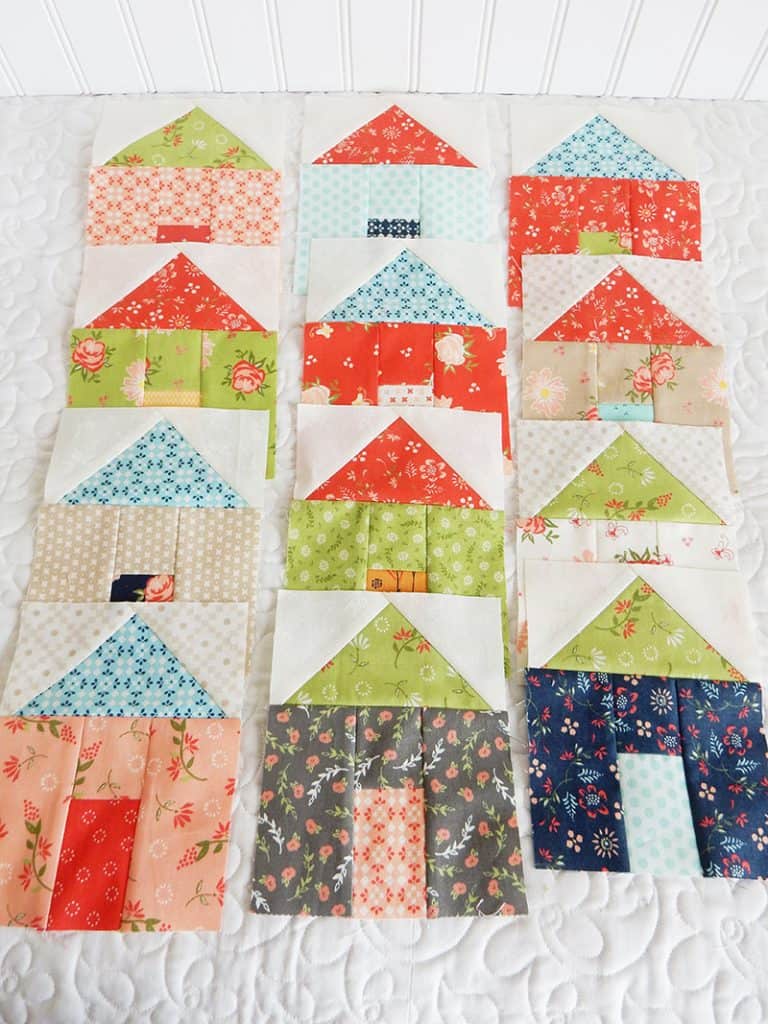 3. Set a Progress Goal for each Work in Progress
Decide on a general time frame for each work in progress. Some might have deadlines–whether short or long. Others might be just for fun without any type of real deadline. Either way, it helps to have an idea of how long you might want to work on each individual project. When I have some that have been hanging around for a little too long, I'll change them from long-term to short-term to get them finished up! (Next week, I'll be sharing one of those projects and how I plan to accelerate my progress on it)! I keep a not of my suggested time frame on my master works in progress list.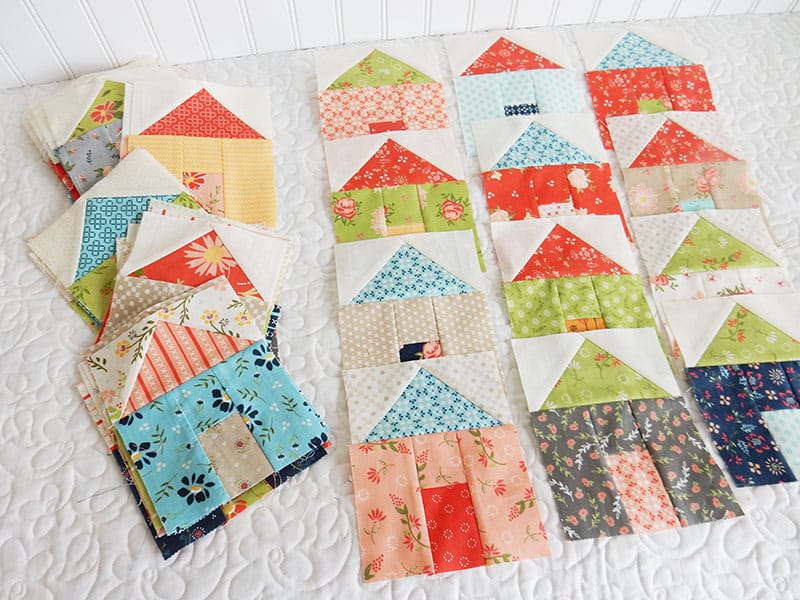 Find a few more thoughts about keeping up with Works in Progress projects here and here. And this post about how to get organized at the beginning of a new year is great for any time organizing.
Happy quilting, and thanks so much for stopping by!