Hello and happy Friday! Today I'm sharing the Scraps Along February Challenge and the January Winners. This year I'm hosting a monthly scrappy challenge along with an organizational challenge to help everyone get and stay motivated to use their scraps and get a little more organized. I think this will be a great series we can all use to help us get a little more accomplished.
Scraps Along February Challenge
First, if you're wondering what this is all about, go here to read the first post in the series where I explain a little more in detail about this yearly challenge series. The January challenge was based on Jelly Rolls (2 ½″ strips), and we have some fun projects and ideas to share about them today.
The February challenges will be based on Charm Squares (5″ x 5″ squares)! You can join in by sharing something you've made this month using charm squares, and/or you can also join the charm square organizational challenge and share how you organize your charm squares or come up with a new system or ideas for storing them!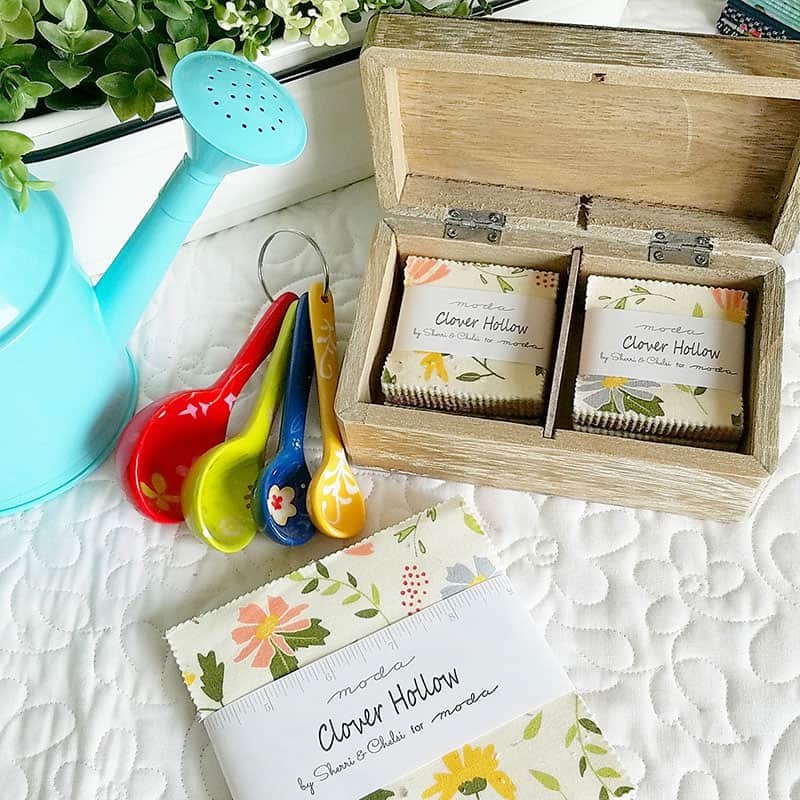 Ideas for Charm Square Projects
Here are some links to informational posts on sewing with charm packs along with some of my favorite Charm Square quilts:
How to Participate
Submit your projects, ideas, and progress to me by email by February 29th. Remember that your projects must include charm squares and your organizational ideas must also be specific to charms. The March challenge and February winners will be posted on March 6th. I can't wait to see all of the projects and ideas!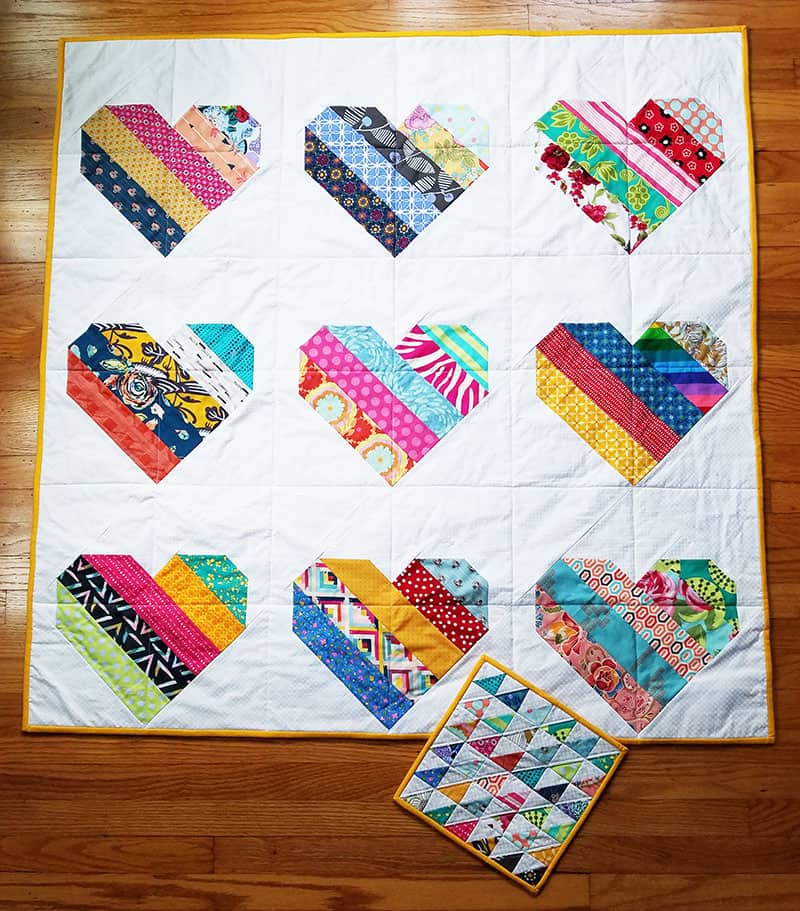 January Challenge: Photos and Winners
I received many entries this month with fun project and organizing ideas. I know these entries were all inspiring to me and hope they will also help you in your scraps along and organizing journey. Kate (photo above) used a Moda Bake Shop pattern, First Love for her extra jelly Roll strips. She loved using this pattern because she was able to use shorter Jelly Roll Strips from her stash. I also love her mini from the corner left-overs.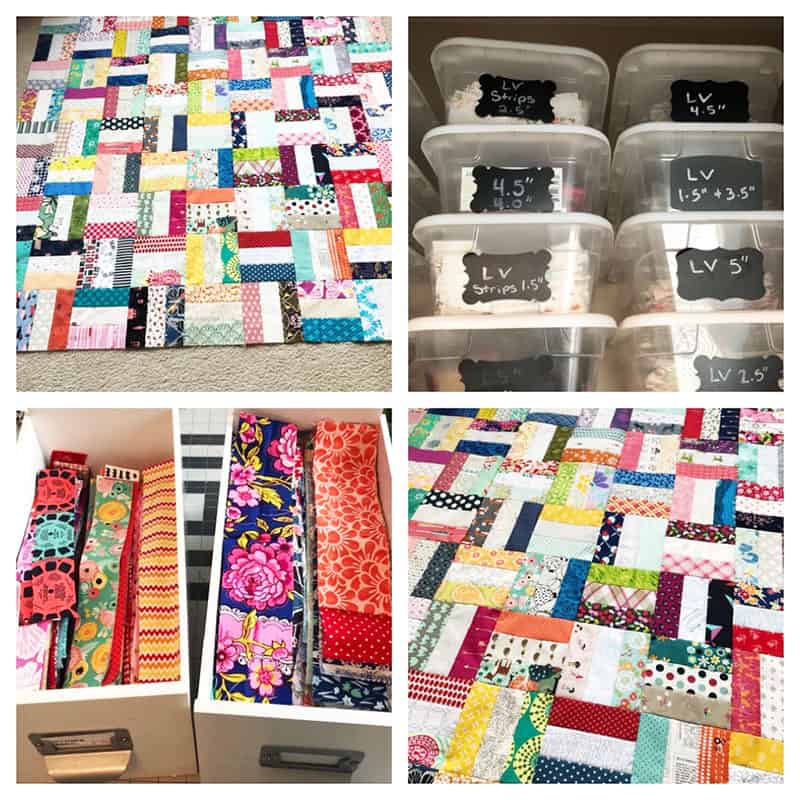 Organizing, Organizing, Organizing…
Kim is the winner for the organizational challenge for January. Her strips are stored beautifully and are even labeled–yay! She also made some Rail Fence Quilts from her Jelly Roll scraps inspired by a tutorial from Crazy Mom Quilts. I'll be sending Kim some fabric goodness for her win!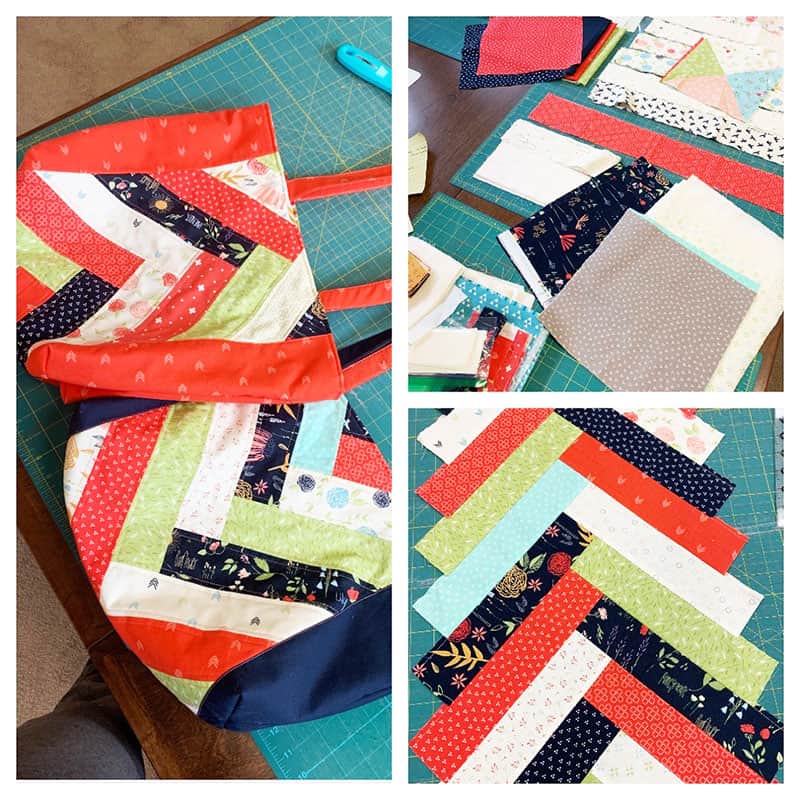 Jelly Rolls from Scraps
Tracey's entry was the first one I received for our January challenge. Tracey doesn't use a lot of Jelly Rolls but was able to cut Jelly Roll Strips from project left overs and make these two fun bags! I just love them and have to say I love that she used Sherri & Chelsi fabrics, too!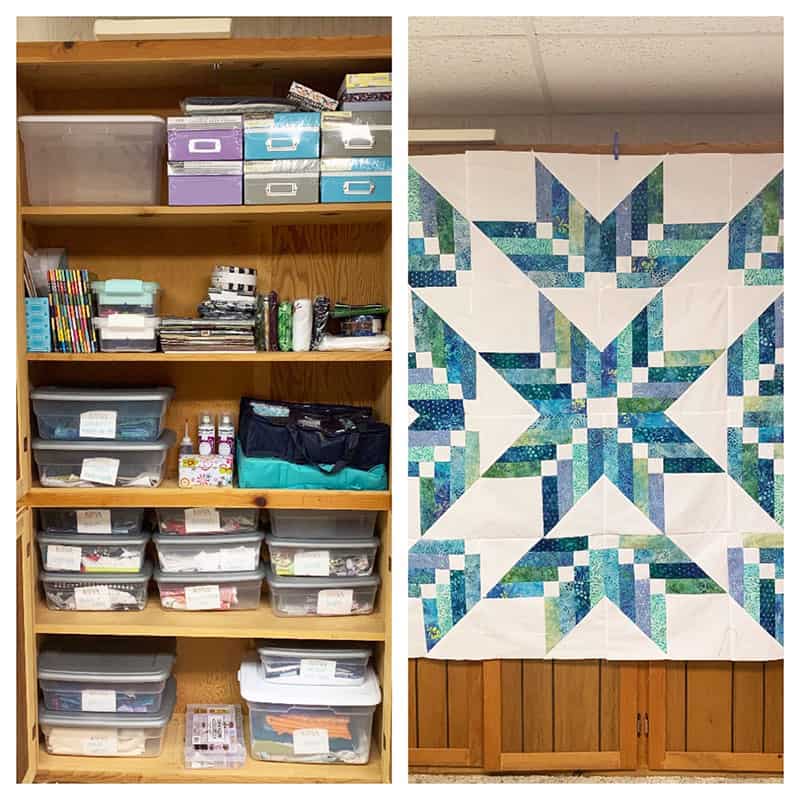 More Storage and a Quilt
Janet also shared both an organizational entry and a quilt top entry. And kudos to her, because she has only been quilting a little over a year! She started by organizing her projects with temporary labels which she will update after she is sure of her categories (great idea). She also pieced her quilt from a work in progress that was previously a friendship braid table runner! Because she took a work in progress and turned it into something completely different, Janet is our project winner this month and will also be receiving some fabric goodness!
More Jelly Roll Challenge Entries
As I mentioned earlier, there were a lot of entries this month. Each month, my friend Michele of Island Life Quilts will be posting half of our challenge entries. To see the remaining Jelly Roll Challenge entries, please visit her blog here.
I can't wait to start receiving emails with your Charm Pack project and organizing ideas!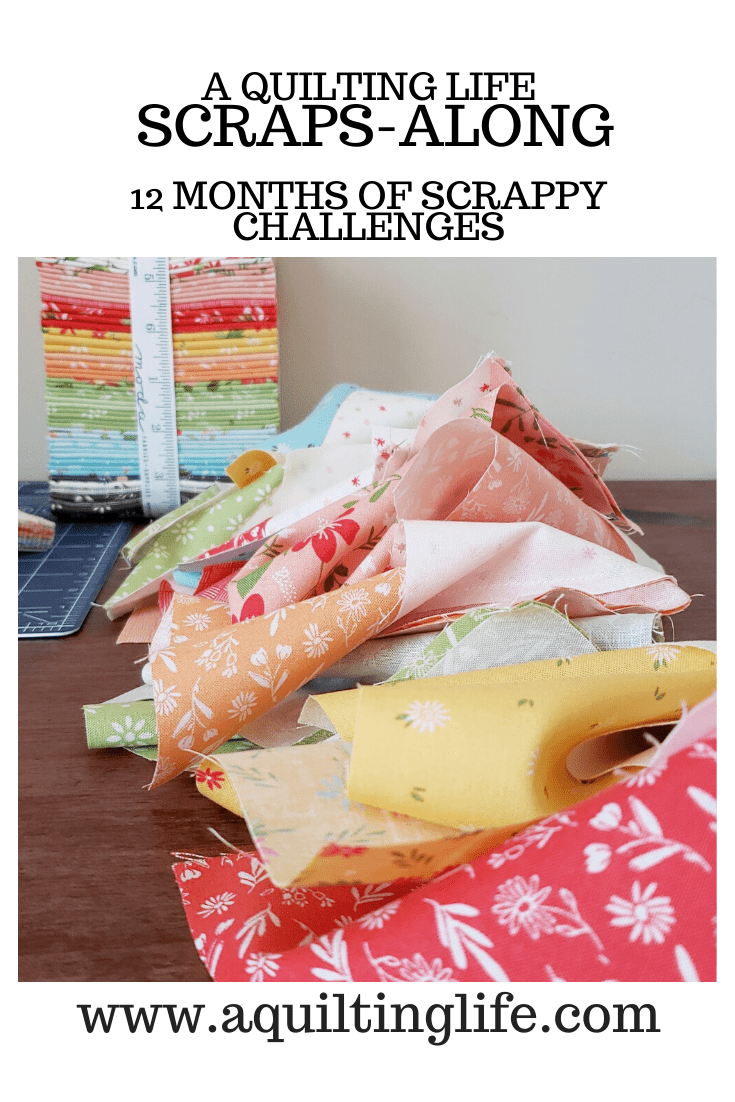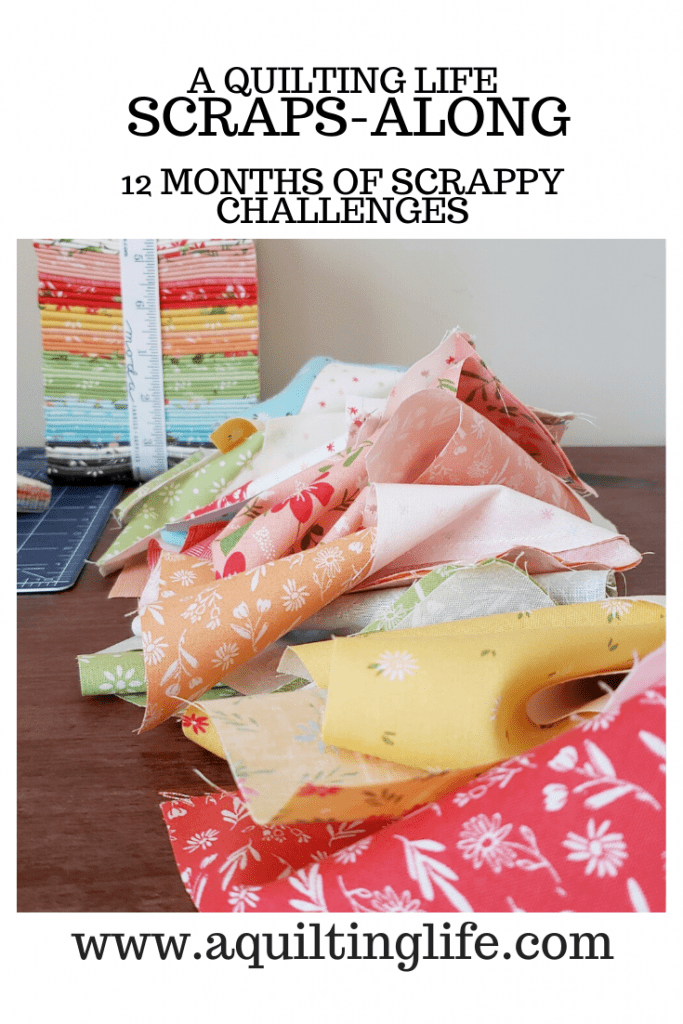 Happy quilting, and thanks so much for stopping by!