Hello, friends, and Happy Friday. I recently heard through the grapevine that the Sincerely Yours Fabrics are on their way to the warehouse in Dallas. So I want to let you know about all of the lovely Sincerely Yours Bella Solids Coordinates you might want to get to coordinate with your projects. We are often asked about coordinating solids for our collections, and so I have been trying to get those posted and available before the fabrics arrive. I've also got links to some of my earlier Bella Solids coordinates at the end of this post and will soon post about the coordinates I haven't yet put up a post for.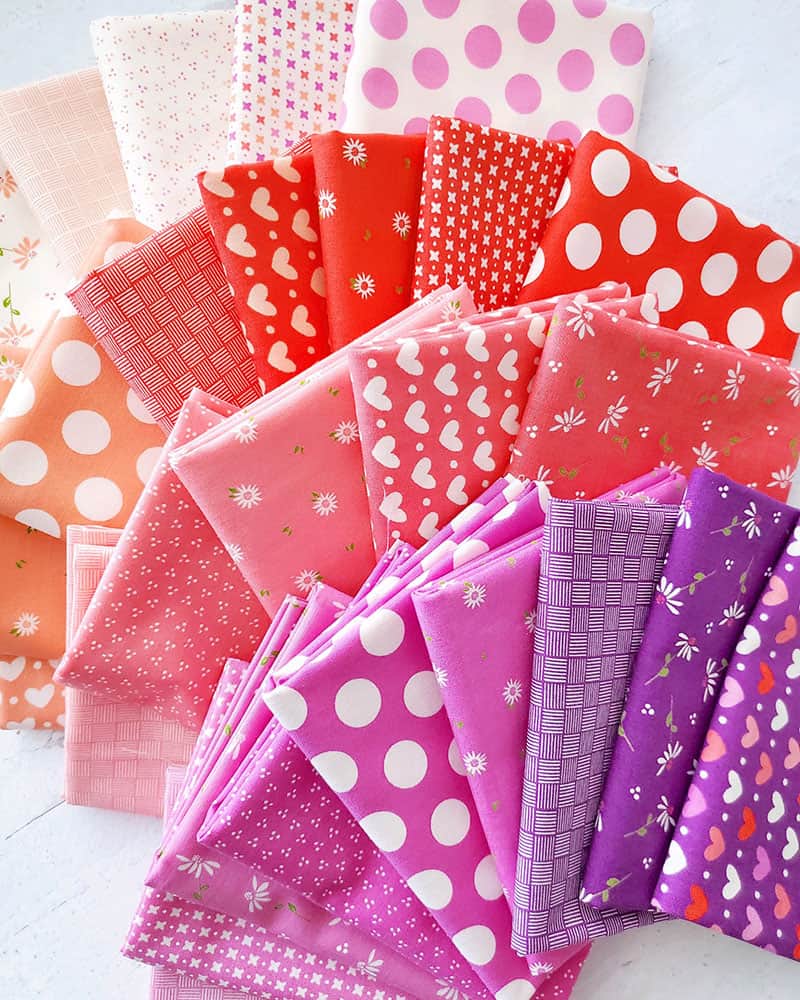 Sincerely Yours Bella Solids Coordinates
Sincerely Yours Color Groups
The Sincerely Yours Fabric collection contains several different color groups. Pictured above left are the low-volumes. The low volume prints in this collection are especially beautiful, and I feel like they make up their own group. Pictured second from the left in the low-volume group picture is actually a tone on tone large polka dot (the same print as the other large polka dots with a white on cream). This print is my favorite background print to use with this group. ln the Bella solids category, though, I have two options listed and linked below. The off-white will give a brighter look while the Porcelain is more of a close match to the background in the light prints.
We've photographed the light corals with the reds above and have also photographed the different orchid shades together above right. It is a lot of fun to have different shade variations of the various colors to work with. A fourth group of colors in the Blush Pink group which is pictured below.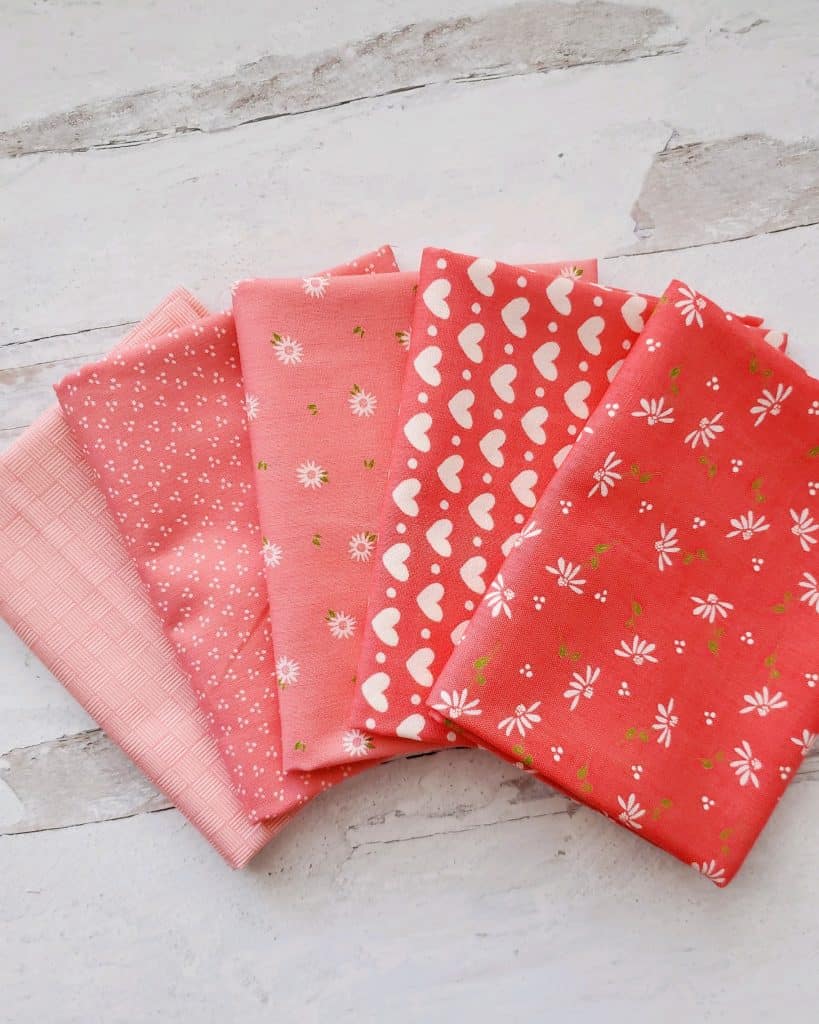 Bella Solids Links
Here are links to the Bella Solids that coordinate with the Sincerely Yours fabric collection:
More Sherri & Chelsi Fabric Bella Solids Coordinates
As I mentioned in the introduction to this post, I'm often asked about coordinates for the earlier collections as well. Here are links to the posts I've already written:
Missing are coordinates for Bright Sun, Valley, Desert Bloom, and Walkabout. I'll get a post up with that information soon. And I'll also post about the Seashore Drive Bella Solids coordinates as well.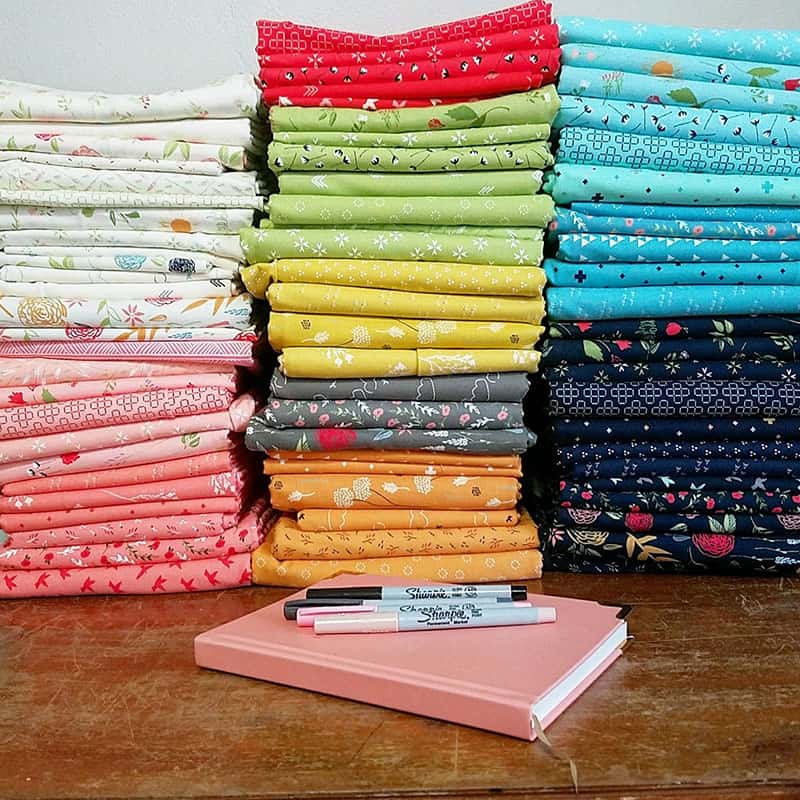 I hope you will be able to use this information as you plan scrap quilts and look for solids to coordinate with all of our fabric collections.
Happy quilting, and thanks so much for stopping by!