Hello and happy Friday!  I'm taking a break from the Quilt Market posts in order to share another fun Christmas block.  Today I'm presenting the Glisten Quilt Block from the Vintage Christmas Sew Along sponsored by Fat Quarter Shop.  I do have a picture to share from Quilt Market for this post, however, because I was able to see the finished Vintage Christmas quilt pieced with six-inch blocks while at market!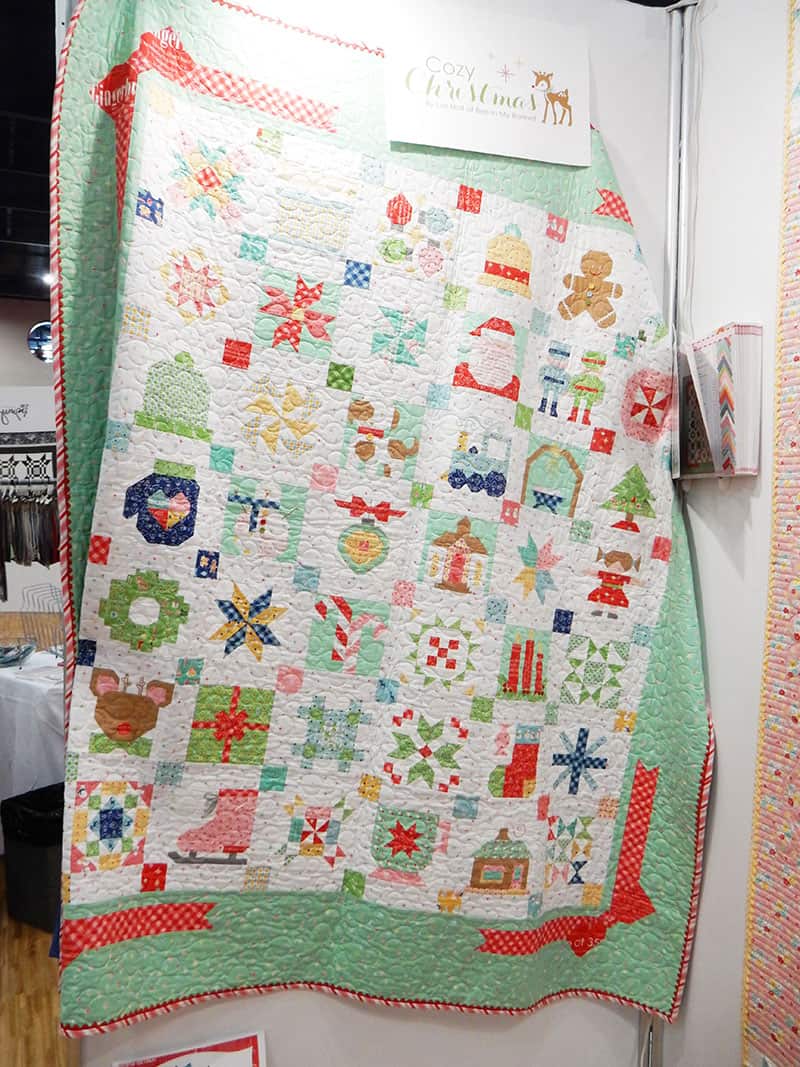 I really enjoyed seeing the Vintage Christmas quilt in the Riley Blake booth at Quilt Market.  It was actually visible from one of the main aisles, so it caught my eye immediately one day while I was walking the show floor.  Since I've made my blocks in the twelve-inch size, I enjoyed seeing the quilt pieced with the six-inch blocks.  I just love the bow details in the corners of the quilt as well.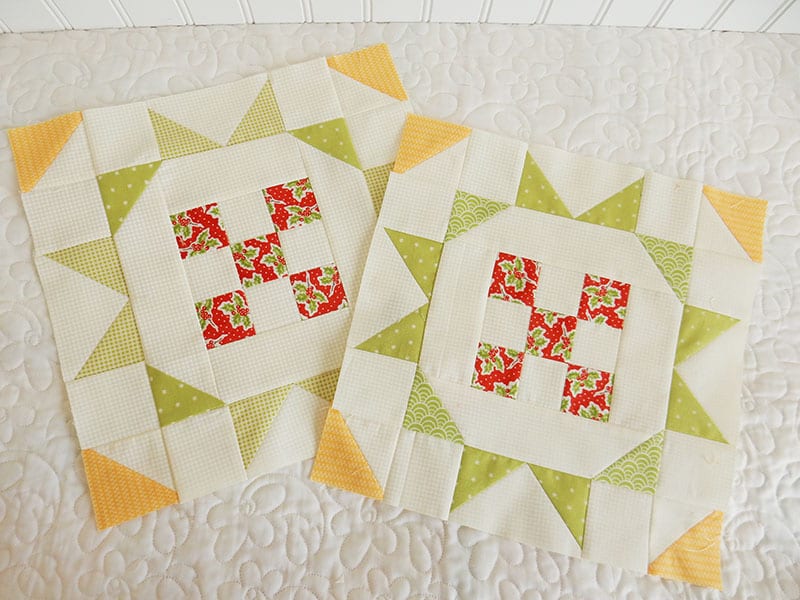 Here are my twelve-inch Glisten blocks made using Christmas Figs fabrics.  I decided to add a little more interest by using two different green prints instead of one in my blocks.  The yellow loop the loop print from Clover Hollow  was a terrific choice for the corners.  (I also used this same yellow in my Candles block a couple of weeks ago.  It's the perfect yellow to complement the Fig Tree traditional Christmas collection).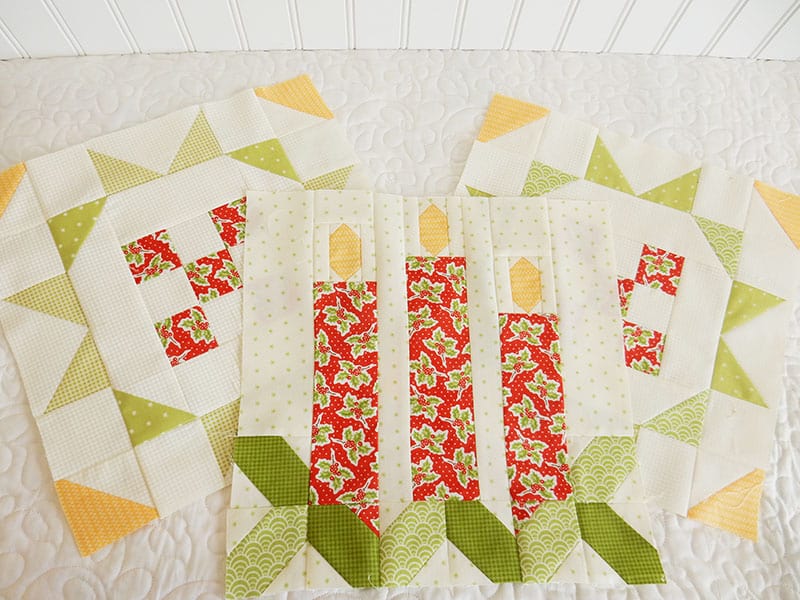 You can see here how fun the two Glisten blocks are with my Christmas Candles block I shared a couple of weeks ago!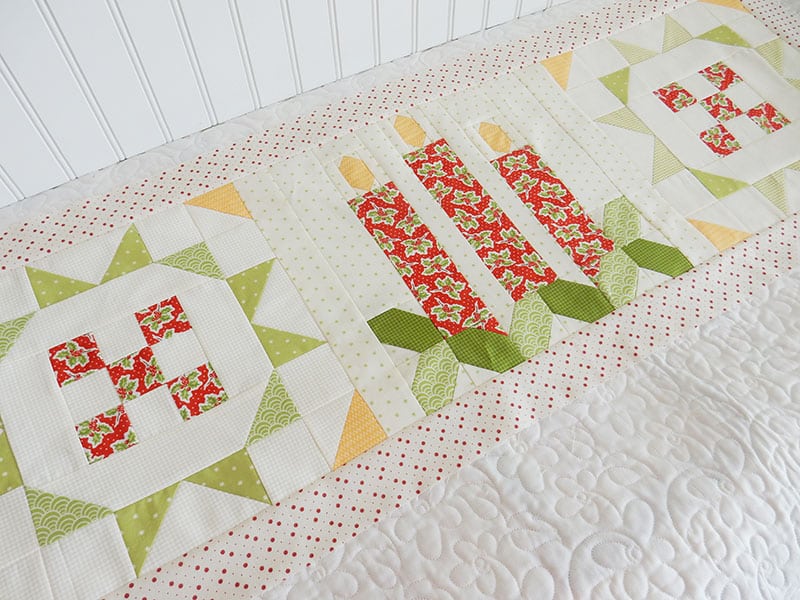 And…since Christmas is just around the corner, I decided to get them set together for a table runner.  I used some sashing and a simple border from the Christmas Figs collection.  I'll quilt it and then bind it using the red holly berry print or the darker green gingham print!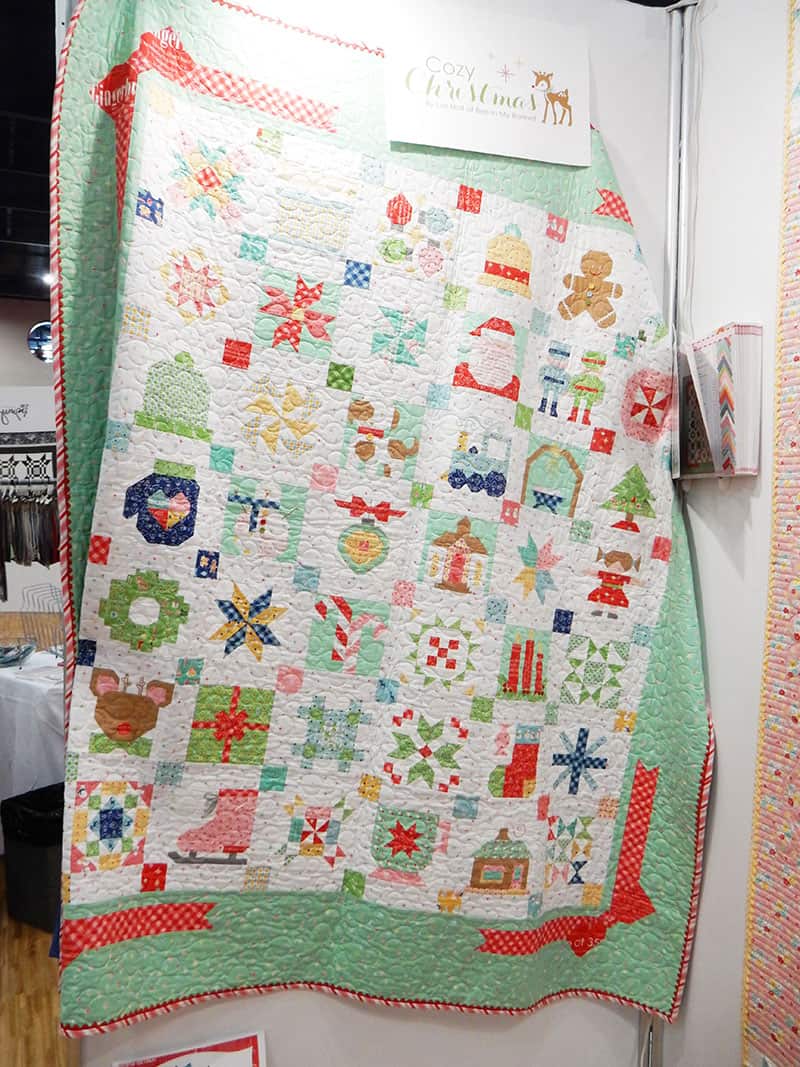 Vintage Christmas Sew Along Notes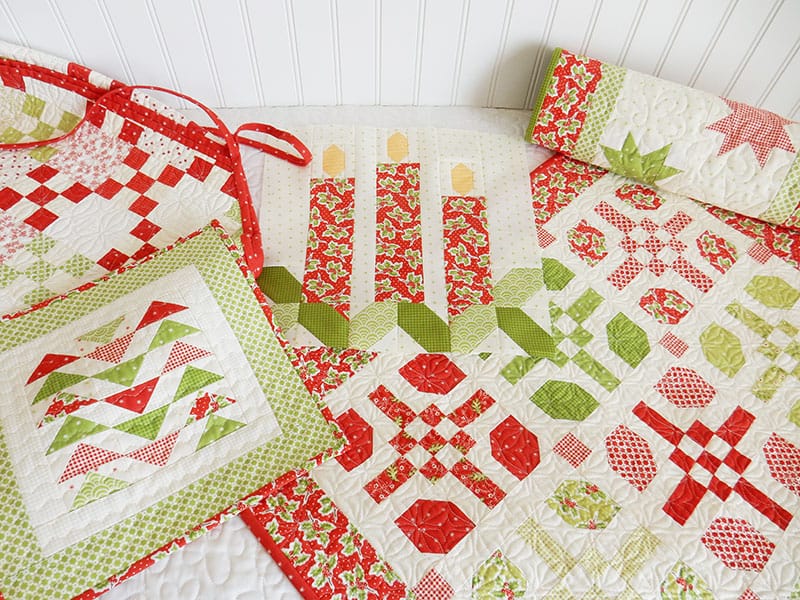 Happy Quilting, and thanks so much for stopping by!