Hello and happy Monday!  Happy Labor Day if you are reading in the US!  Today is Save the Bees Block of the Month – Block 2 pattern day!  This month's block is another fun pattern that features a simple method to make half rectangle triangles without any special rulers or tools.  I think Jacquelynne's method is a terrific way to construct the blocks–and her method will work with any size block you might need to make.  Of course when I was making this month's block I had to add in some Walkabout fabrics!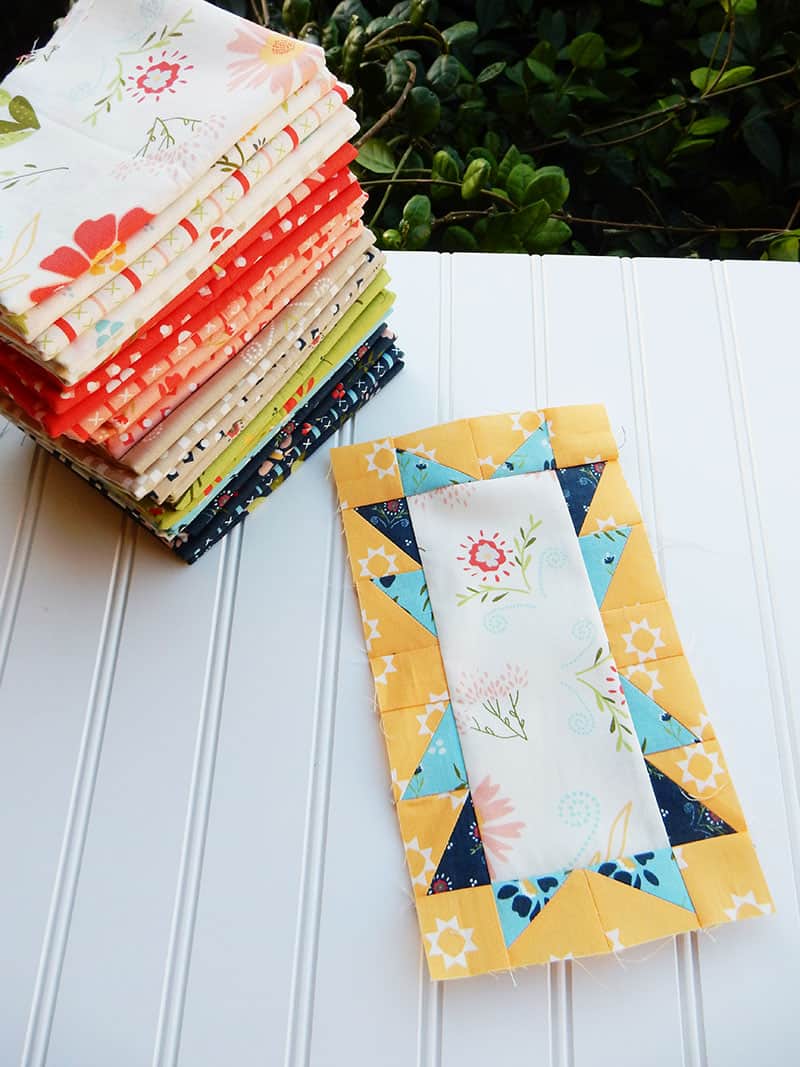 My navy print, blue print, and center background rectangle are all from Walkabout; the suns on yellow are from Clover Hollow and will be used throughout the quilt.  There is some applique available for the center rectangle; however, I'm going to highlight different light floral prints in place of the applique in my quilt.  Also, as I mentioned last month, I'm making the mini version of the quilt.  You'll need to get the block pattern from Jacquelynne (link later in the post) and also get the mini adaption directions from Brenda at The Quilting Nook.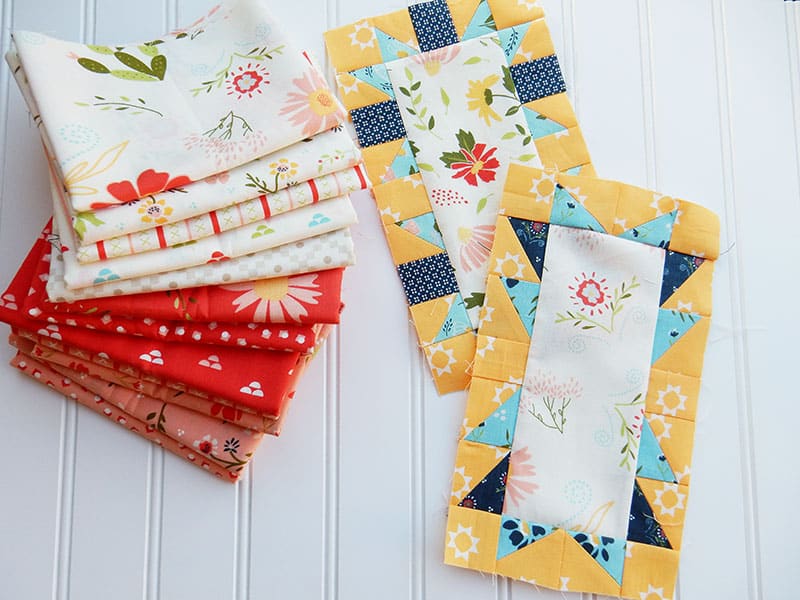 I think the first two blocks look cute together…especially with some of our new Walkabout fabrics in the photo! (You can see more about the fabrics in our new Walkabout collection here).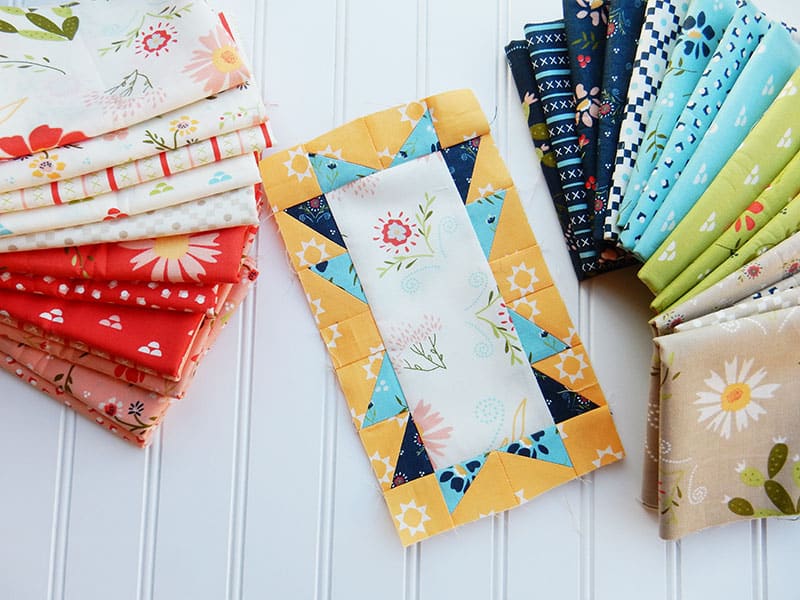 The pattern for this month's block (including the applique' information) is available now from Jacquelynne's site.  There is also a Facebook group for this quilt along that you can find here.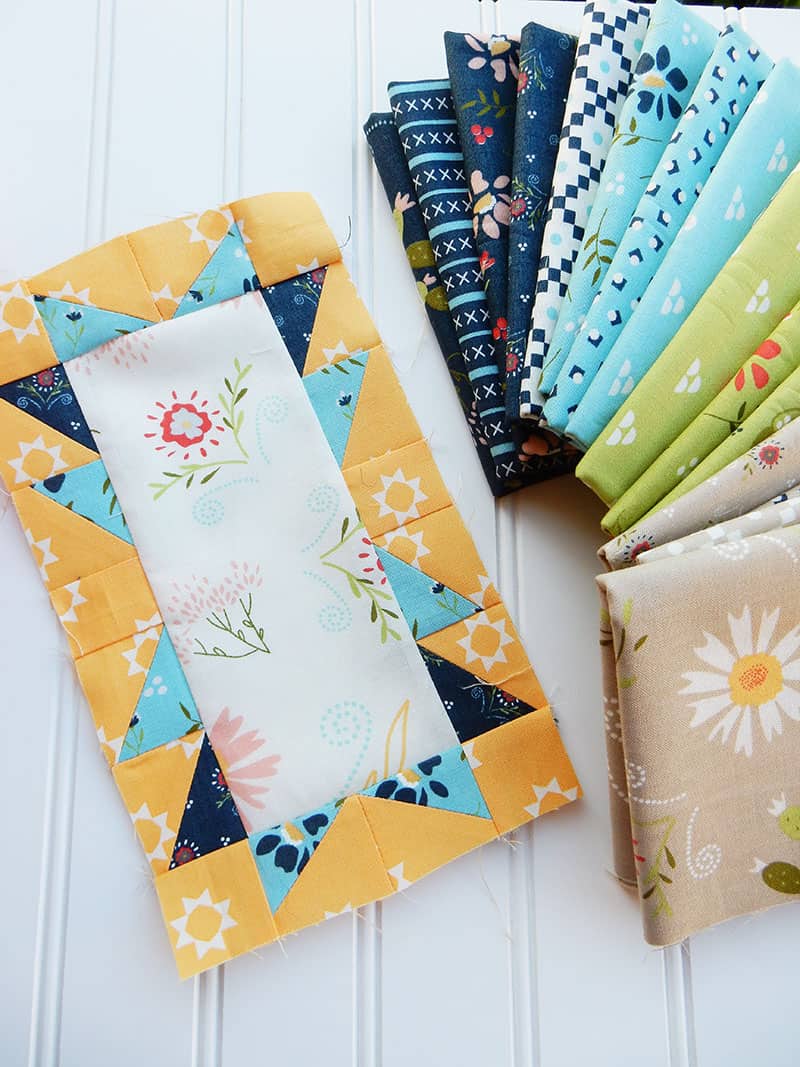 Save the Bees Bloggers:  Visit these blogs to see their versions of the blocks this month!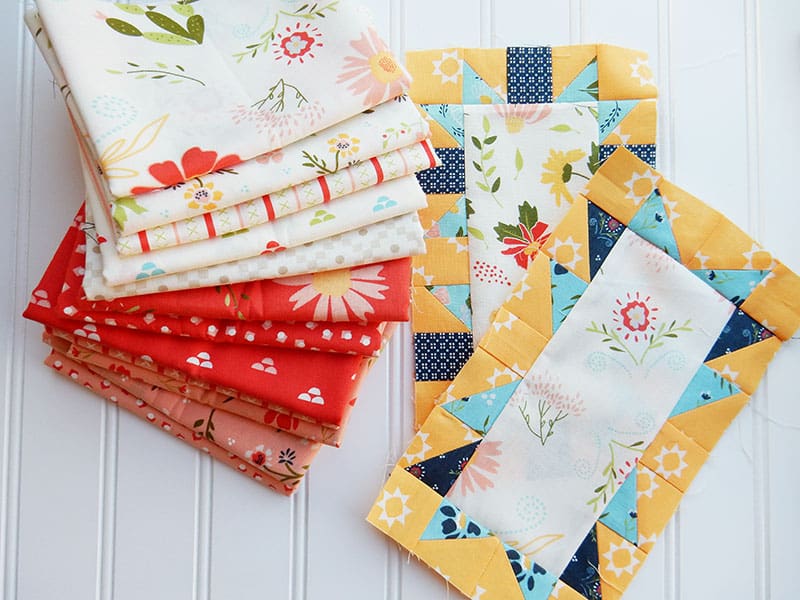 Finally…there is also another fun giveaway this month.  (You can enter to win on each of the blogs above; however any one individual may only win one prize each month).  The prize this month is a copy of the Carpenter's Apprentice pattern from EvaPaige Quilt Designs and Clearly Perfect Slotted Trimmers courtesy of New Leaf Stitches.  To enter the giveaway on my site, visit my Saturday Seven post here  (it was my 40th post in the series this weekend) and  leave a comment sharing either your favorite topic from this week or a topic you might like to see covered in a future edition.  The giveaway will remain open through September 9th.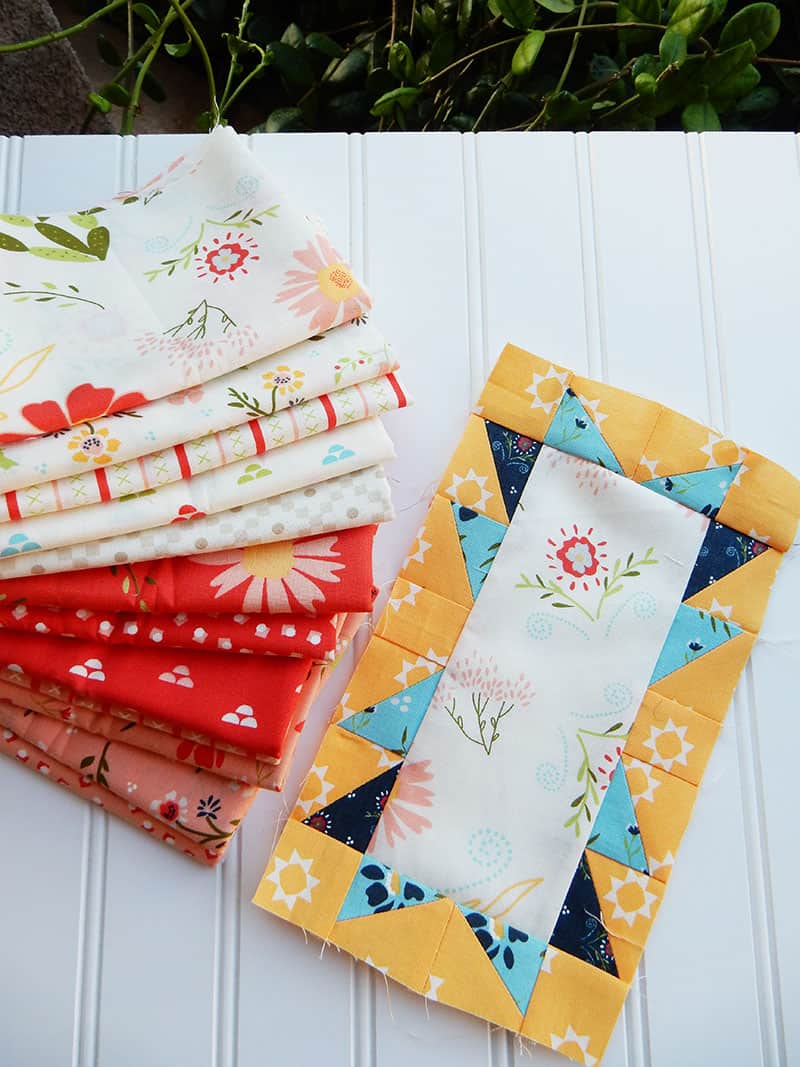 I'll be back soon to share my fourth new quilt pattern!  (And Thank you so much for all of the kind words on the first of my new patterns: Sea Glass, Pathways, and Endless Summer).  Happy Quilting!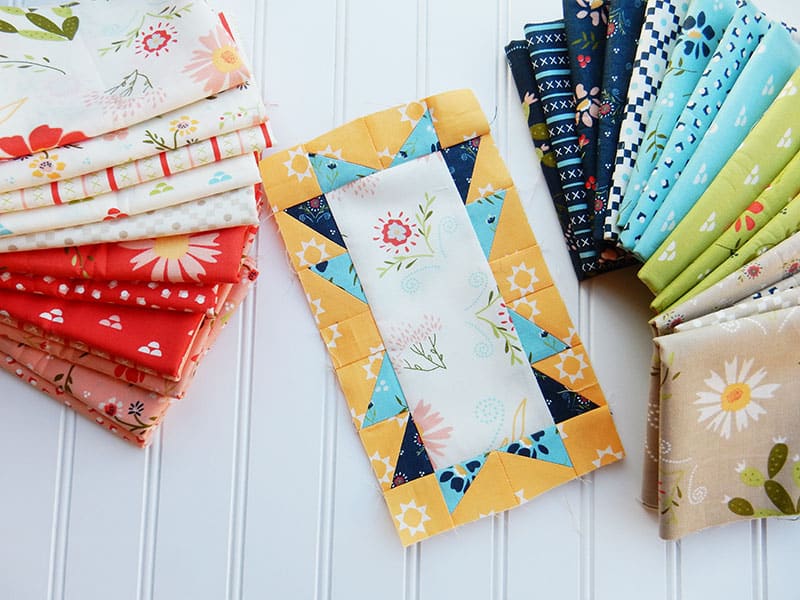 Thanks so much for stopping by!