Hello and happy Tuesday!  Today is Minis and More Day!  Each month Michele at Island Life Quilts and I highlight one small project or mini quilt pattern on our blogs.  Anyone can join in by making the project and share their finish on our parades!  This month we chose a free tutorial for beautiful Trip Around the World Mini Quilts!  We have some fun quilts to share, and we will also announce next month's project!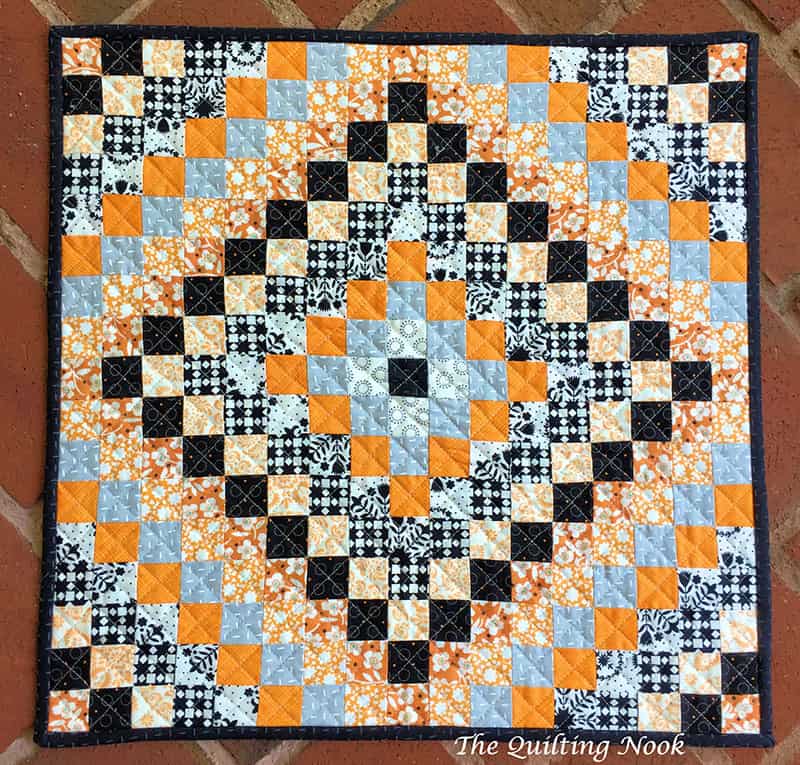 Trip Around the World Mini Quilts
First, let me say that I love each and every one of the quilts that we share.  Every month.  Without fail!  It's always so fun to open the Minis and More emails and see the different versions of the pattern we picked!  This one is Brenda's mini Trip Around the World, and she used fabrics from her stash for a fall-themed version!  I just love it!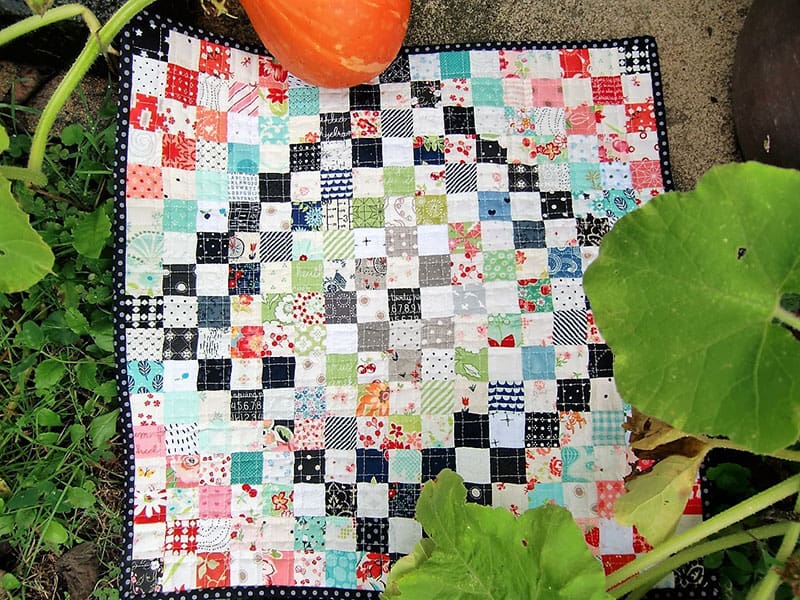 Hildy used lots of brightly colored fabrics and set them off beautifully with the black prints!  I just love all of this scrappiness and also love how the low-volume prints really add so much to her version!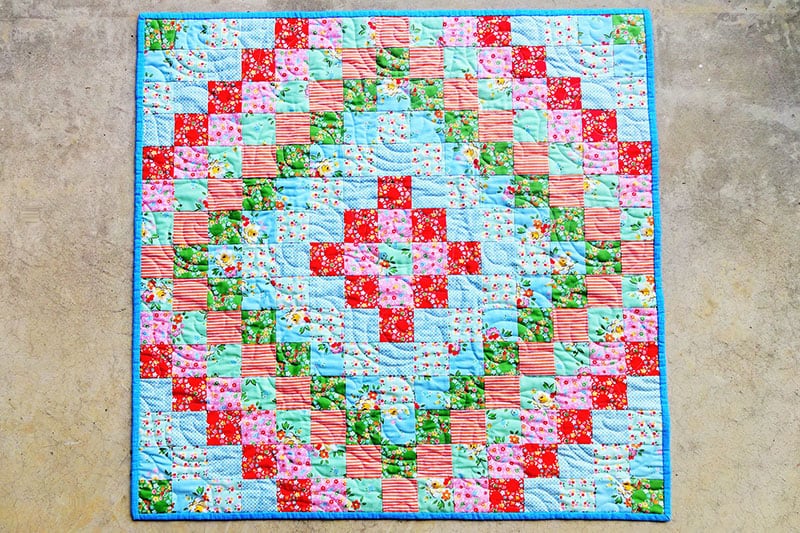 Karen's version is also beautiful!  I love all of these prints and colors, and her binding frames it perfectly!  I was really hoping to get this one made this month, but our Walkabout sewing sort of took over my month after August 15th when I picked up my fabric!  I'm thinking a fall version might be in order soon!  If you want to make one of the Trip Around the World Mini Quilts, you can find the pattern / tutorial here.  And see more Trip Around the World Mini Quilts on Michele's blog today!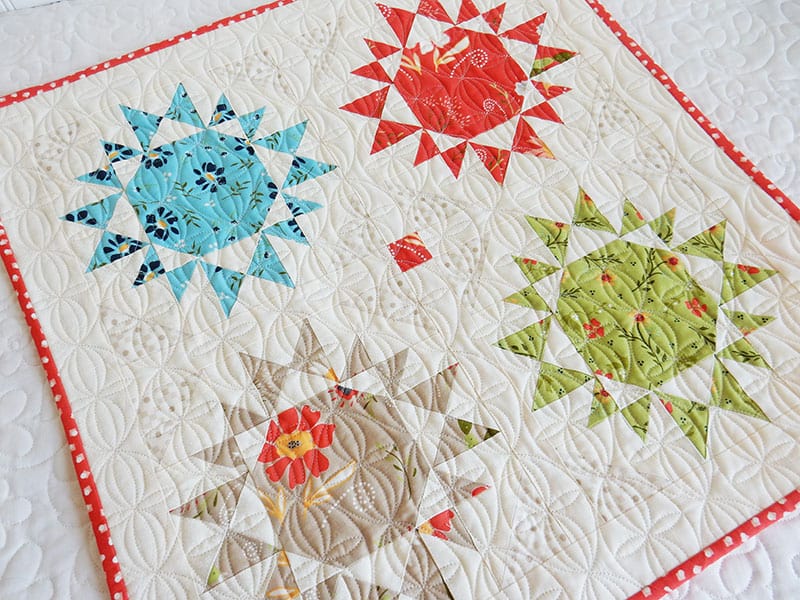 For our October parade we decided it would be fun to make my new Endless Summer mini pattern.  It really does go together quickly, and is perfect for a mini or for a pillow front or even a wall hanging or table topper.  Plus, it would be fun in fall or winter fabric groups as well if you are looking to make something for the holidays!  Find the Endless Summer mini pattern in paper or PDF here (and it's still on sale along with the other new Walkabout patterns through the end of this week).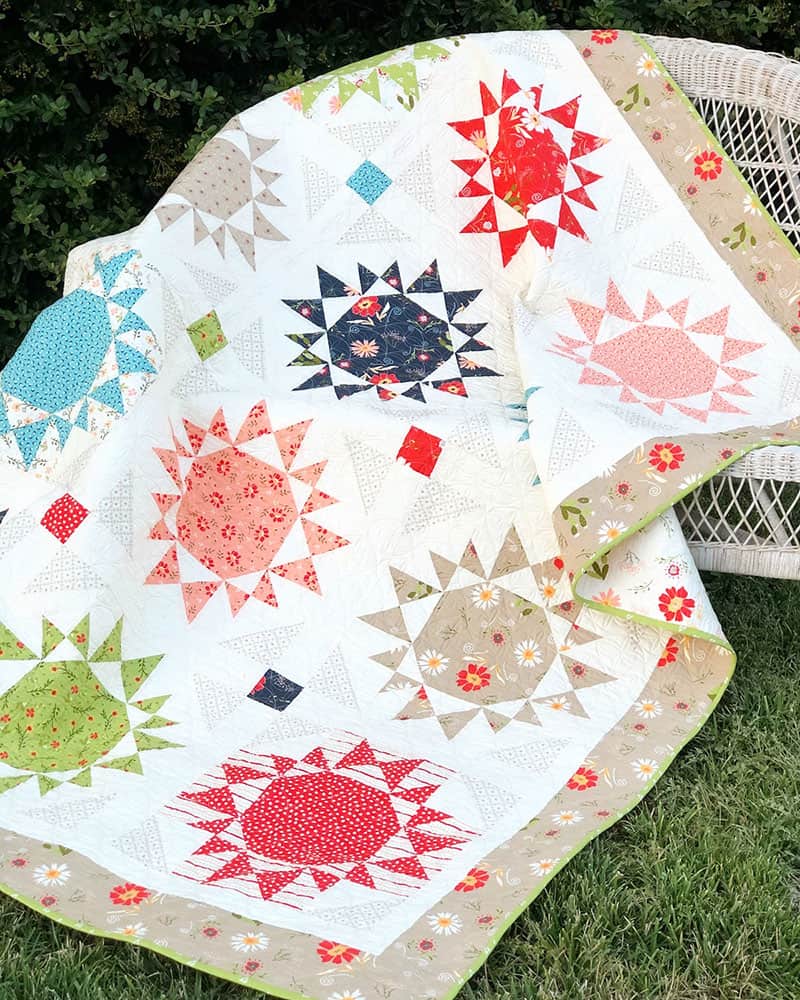 Full-size version of the Endless Summer Mini Quilt…
Minis and More Parade Details
Make the monthly project in your choice of fabrics.
You can alter or change the pattern as desired.  Make the blocks and use them for a table runner or pillow if you'd like.
Take a photo of your project and email it to me if your first name begins with the letters A – K and to Michele if your first name begins with L – Z.  Email photos by the final day of September for our October parade.
Thank you for participating!  While we don't offer prizes each month, we occasionally send our participants a free pattern!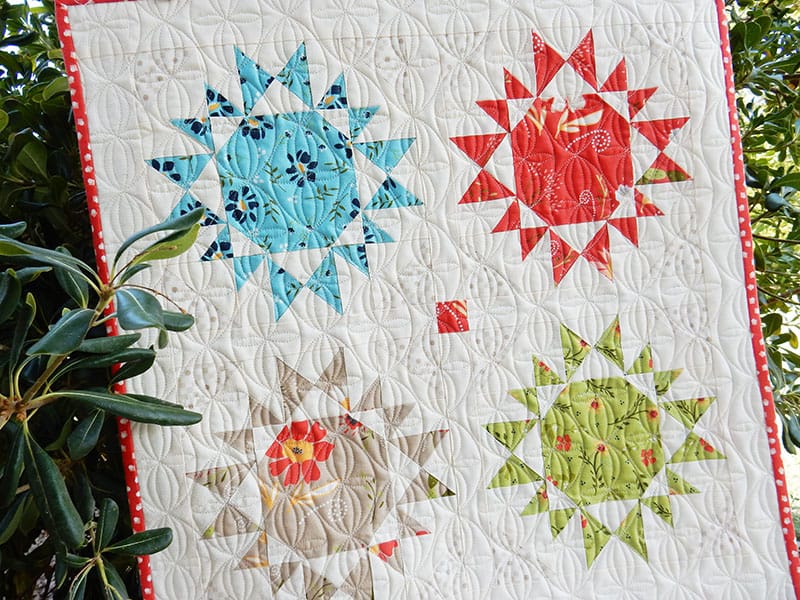 Thanks so very much for stopping by!  We hope you'll join us next month!  Happy Quilting!