Hello and happy Saturday!  And happy September!  And happy long weekend for those of you in the United States!  I'm glad to be able to share today's Saturday Seven Inspiration for Quilters 40.  I can't believe I'm only 12 weeks away from having done these posts for a year!  Thank you so much for reading along on Saturdays!  Yesterday afternoon I was able to get my third Walkabout quilt back from my quilter.  I quickly sewed the binding on, hoping to get just a few pictures before the sun went down.  Happily, I got a few!  I'll share more about this quilt soon, but I'm sprinkling some of the photos into this post!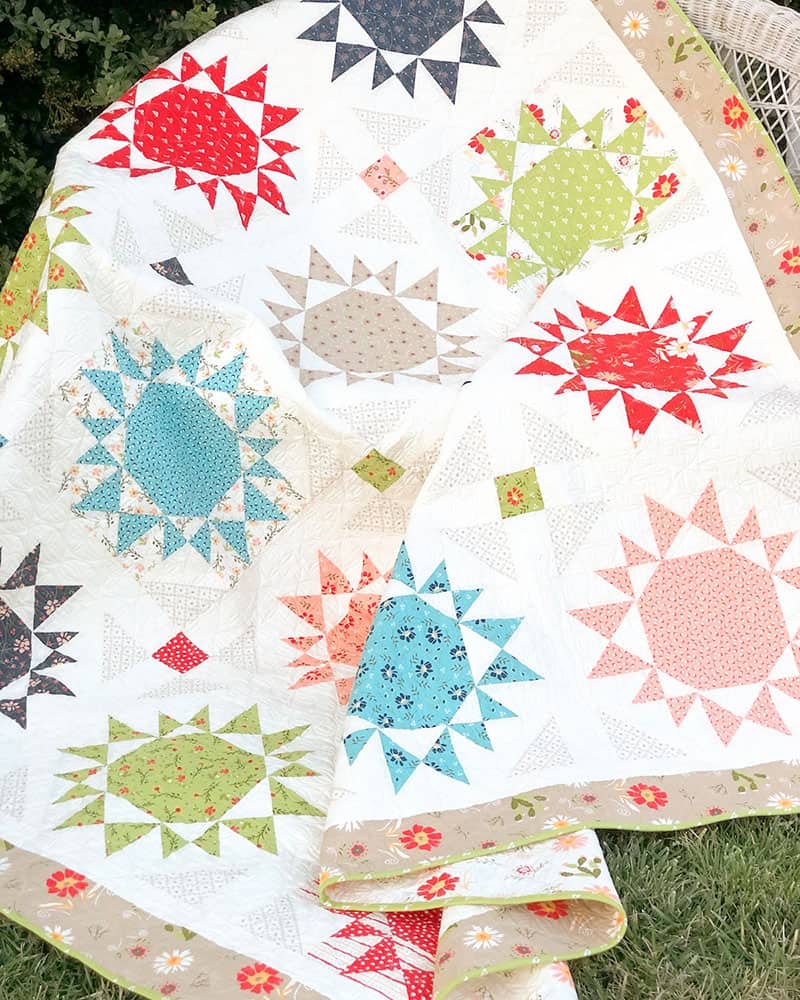 I'm just a little bit head over heels with this Endless Summer quilt!  This is the largest quilt from this group of patterns, finishing at 83″ x 83″.  It's a fat quarter quilt which makes is really easy to make from your stash!  It's beautiful in our Walkabout fabrics, but of course, it would be fun in many different fabric styles!  I used a few of our low-volume / light prints for some of the star backgrounds and love the extra interest that adds.  I also used one of our lighter prints as an accent throughout the quilt and love how it turned out as well.  Backing and outer border are from the fun large floral in cream and taupe.  And I used our semi-circles on green cut on the bias for the fun binding!  I'll share more soon…but patterns in paper and PDF (and a mini version) are here.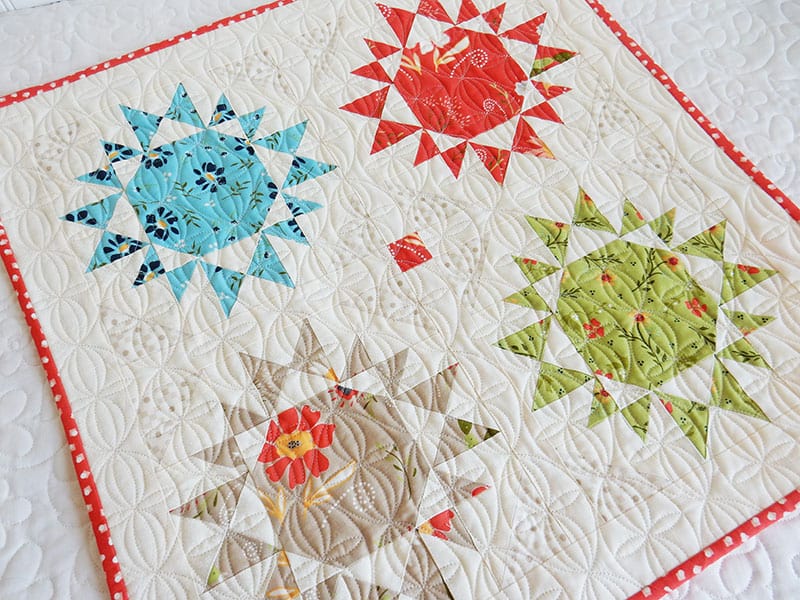 Oh, and there's a mini version as well!  And now I'd better get on with the Saturday Seven!
Saturday Seven Inspiration for Quilters 40
1.  In last week's post I shared my friend Alison's part 1 post on favorite notions.  Read part 2 in the series here!
2.  Make a tote bag using charm pack squares and this tutorial.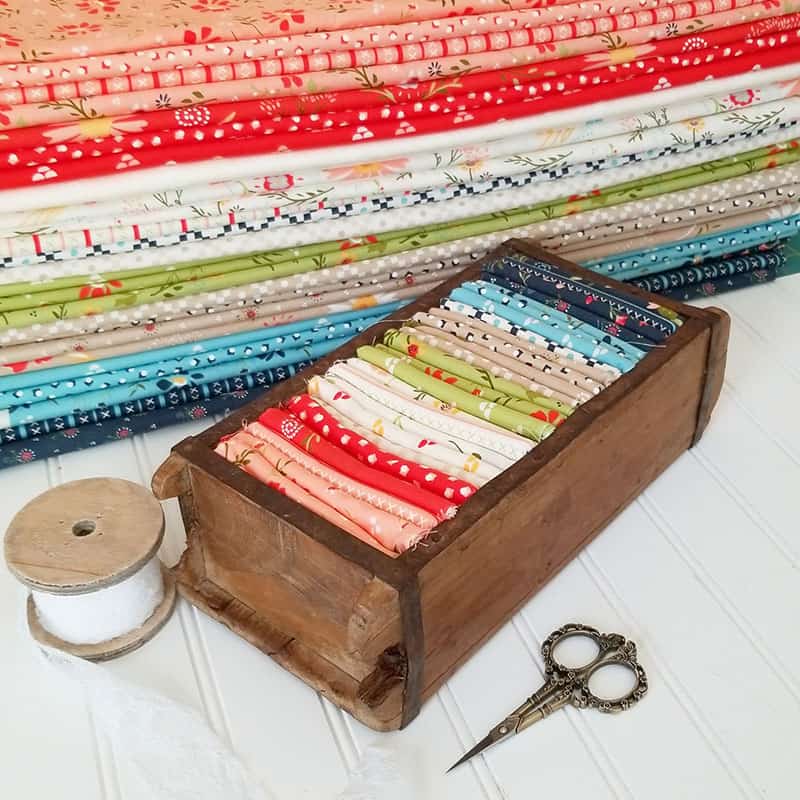 3. Here are "10 Easy Tips to Keep Clutter Under Control."  Easy, simple ideas that really make a big difference!  Also loved reading this list of 30 Habits of Healthy, Happy People.
4. And this was interesting…as quilters we are constantly creating things of beauty for ourselves and others.  Seems like creativity might just be the cure for a mid-life (or any time of life) crisis!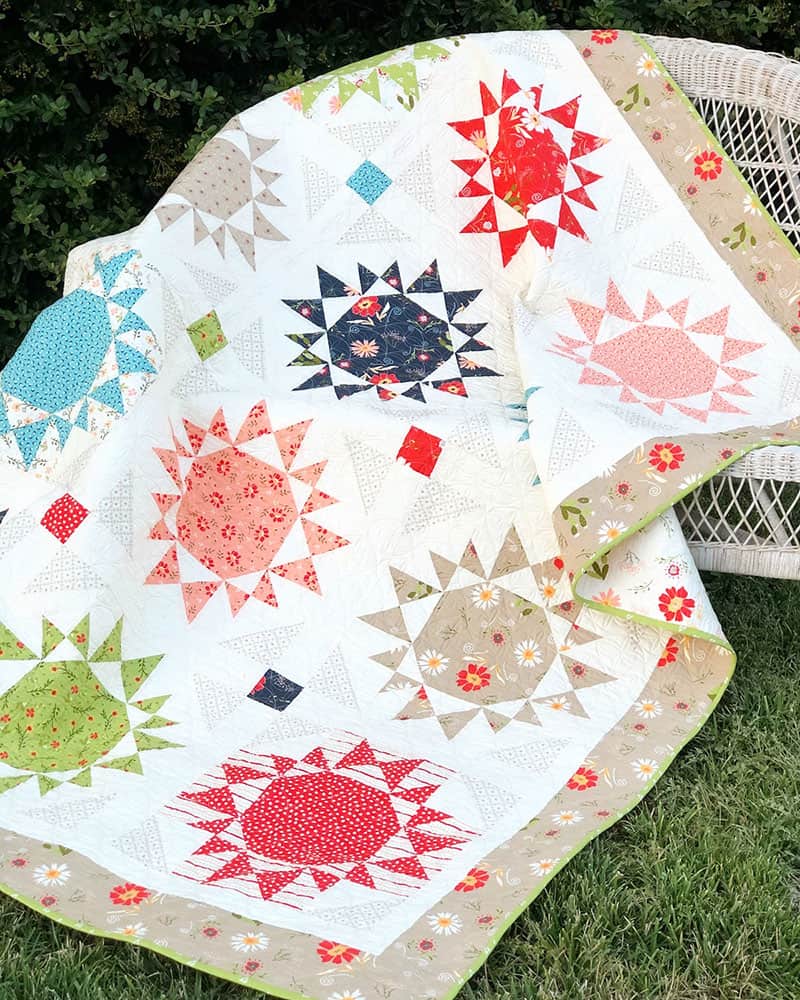 5. Tips on finishing up your Works in Progress (with free downloadable organizing sheets available through Monday).  Find them here!
6.  Here is a delicious Apple Artisan Bread Recipe with a free printable!  Not too sweet, but just sweet enough!  Yum!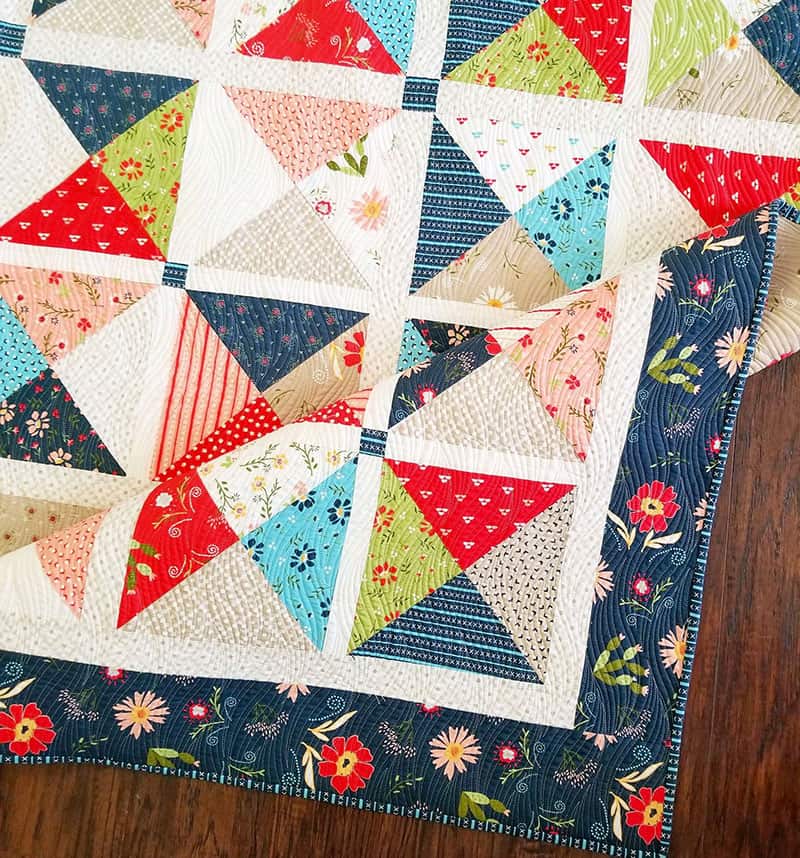 Sea Glass…one of my new patterns–pre-orders being taken now for kits for this quilt!
7.  If you're ready for some fall sewing…might I recommend my Maple Sky quilt in full size or mini!  Find more information here and here!  Both of these projects are wonderful stash busters!  And see the pillow I made using the mini pattern here.
Thank You!
Finally, thank you so much for all of the kind comments on the new fabric and patterns! And remember, you can find all of the previous Saturday Seven posts here.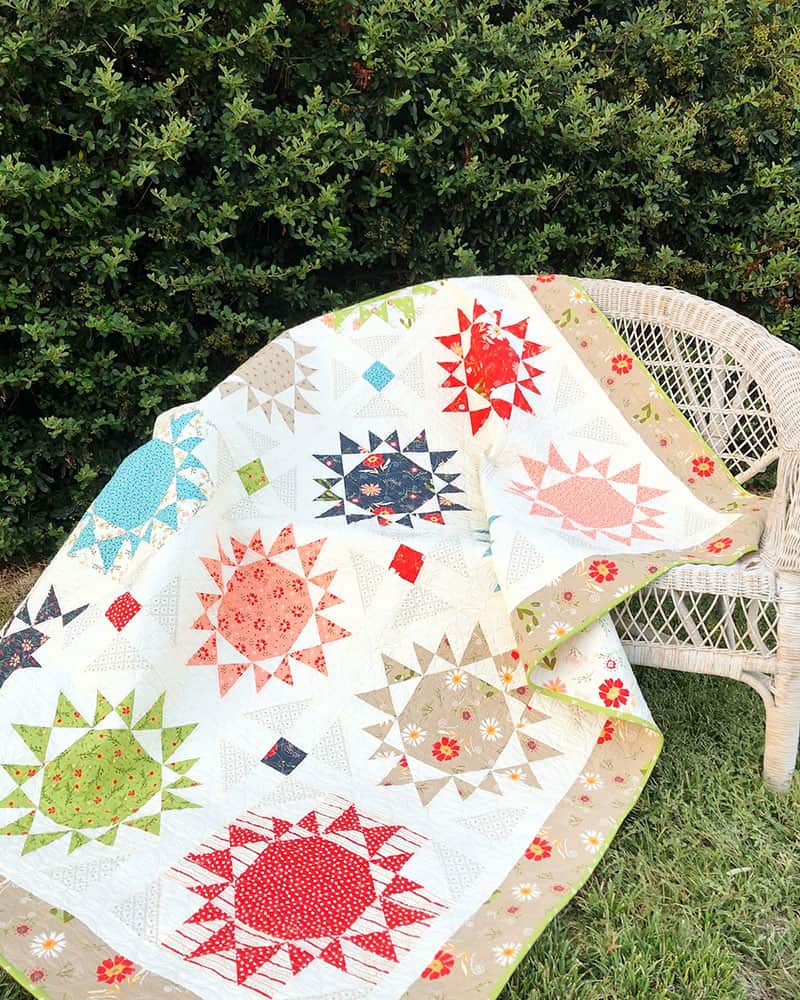 Thank you so much for taking time to read this week's Saturday Seven Inspiration for Quilters 40 post!  Have a wonderful rest of your weekend, and thanks so much for stopping by!