Hello!  I have another new quilt pattern to share using our upcoming Walkabout fabric collection!  This one is my Pathways Layer Cake + Jelly Roll Quilt pattern, and it's so much fun!  The patchwork blocks are coordinated with matching block centers, and I used three additional background fabrics for all of the backgrounds.  I just love the scrappy feel to this quilt even though I used fabrics from one collection.  Of course you could also mix and match the Layer Cake and Jelly Roll, too.  I was super tempted to mix Clover Hollow with Walkabout for this one!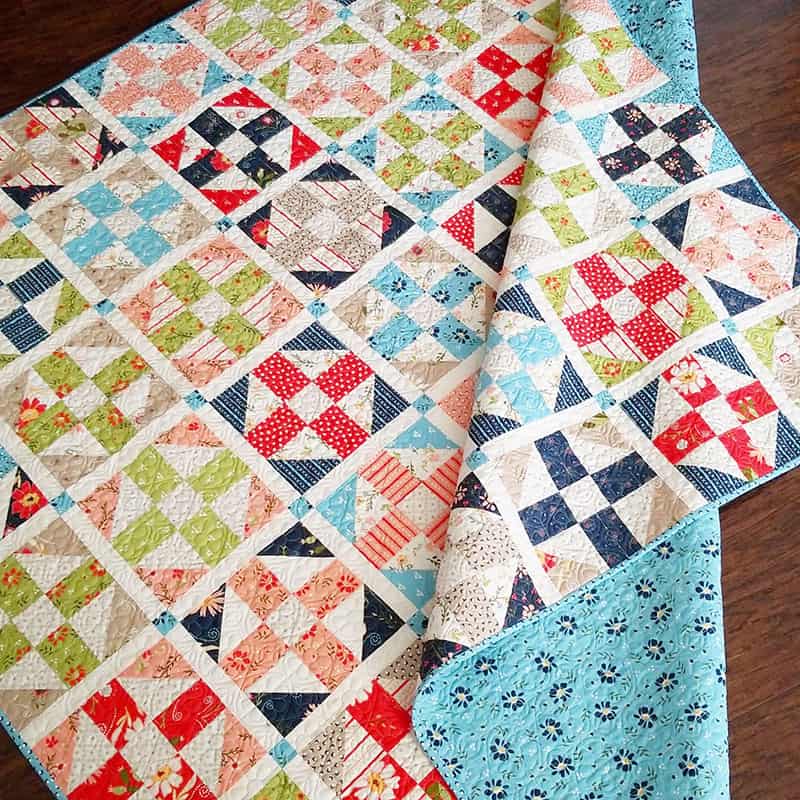 It's hard to tell from the photos, but I used our tone-on-tone floral for the sashing pieces.  I also used one of my favorite prints for the backing and for the sashing posts!  And the blue dot fabric made a terrific binding for this one!  You could use just one fabric for all of the block backgrounds, but I had fun using our lighter prints for those!  I feel like this quilt really shows how well all of our Walkabout fabrics play together!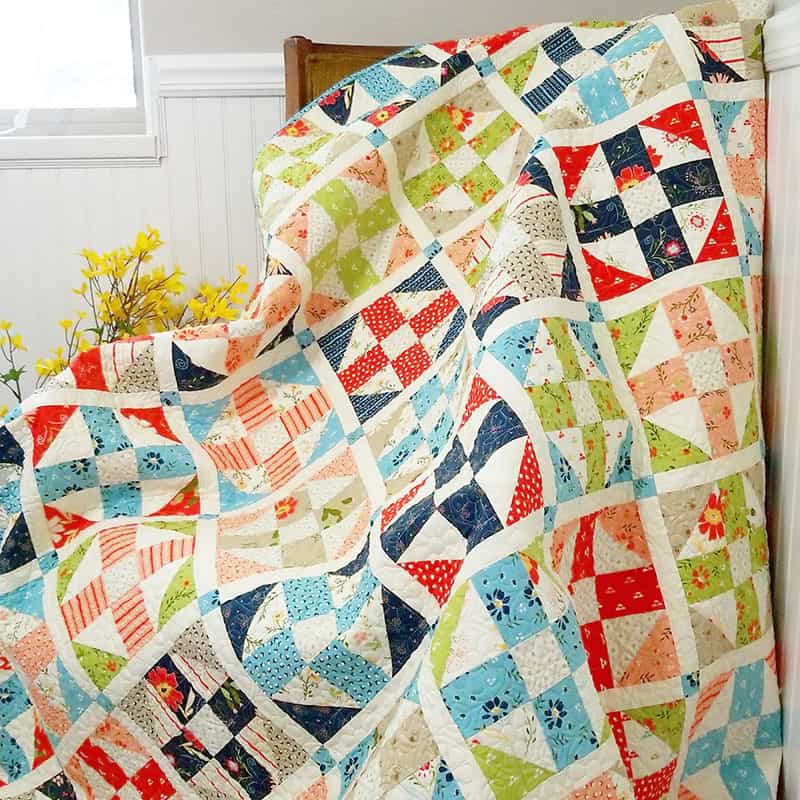 Pathways Layer Cake + Jelly Roll Quilt Pattern Details:
The Pathways quilt finishes at 71 ½″ x 71 ½″.  It doesn't have a border, so you could easily make it larger by adding a border or two!  And you could also easily make it rectangular by adding another row or two!  All of the fabric requirements can be found in the shop listing.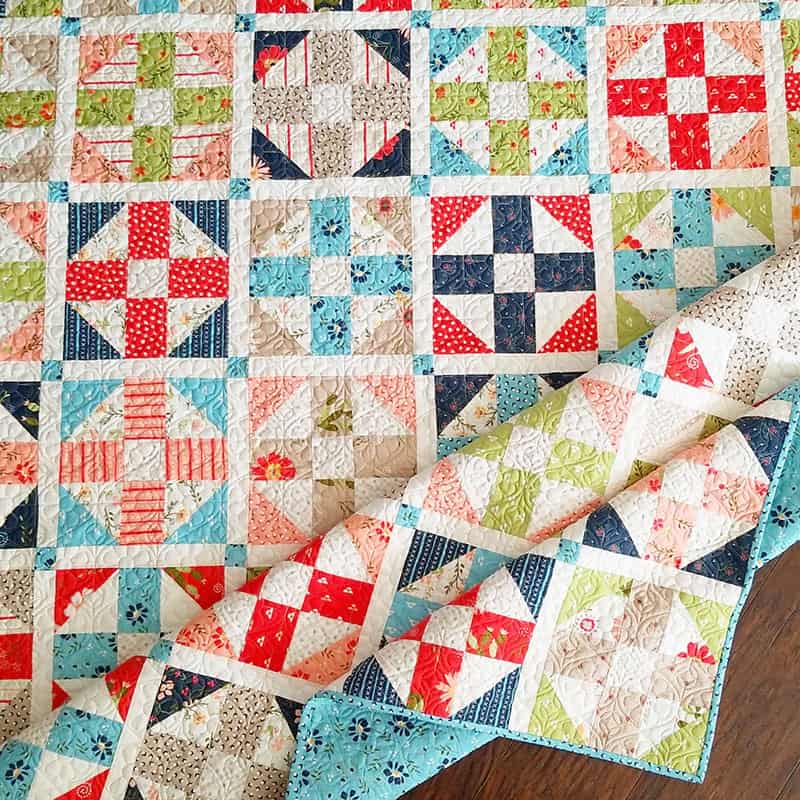 You can get a good view of the fun daisy quilting design in the photo above!  I love that it seems to mimic our daisy print that I used for the backing!  I've been wanting to make this quilt for quite a while–it's been in my sketchbook.  I sure love scrappy quilts, and this design helps make a quilt look scrappy even with one collection.  (Of course it's a great pattern to use up stash, too)!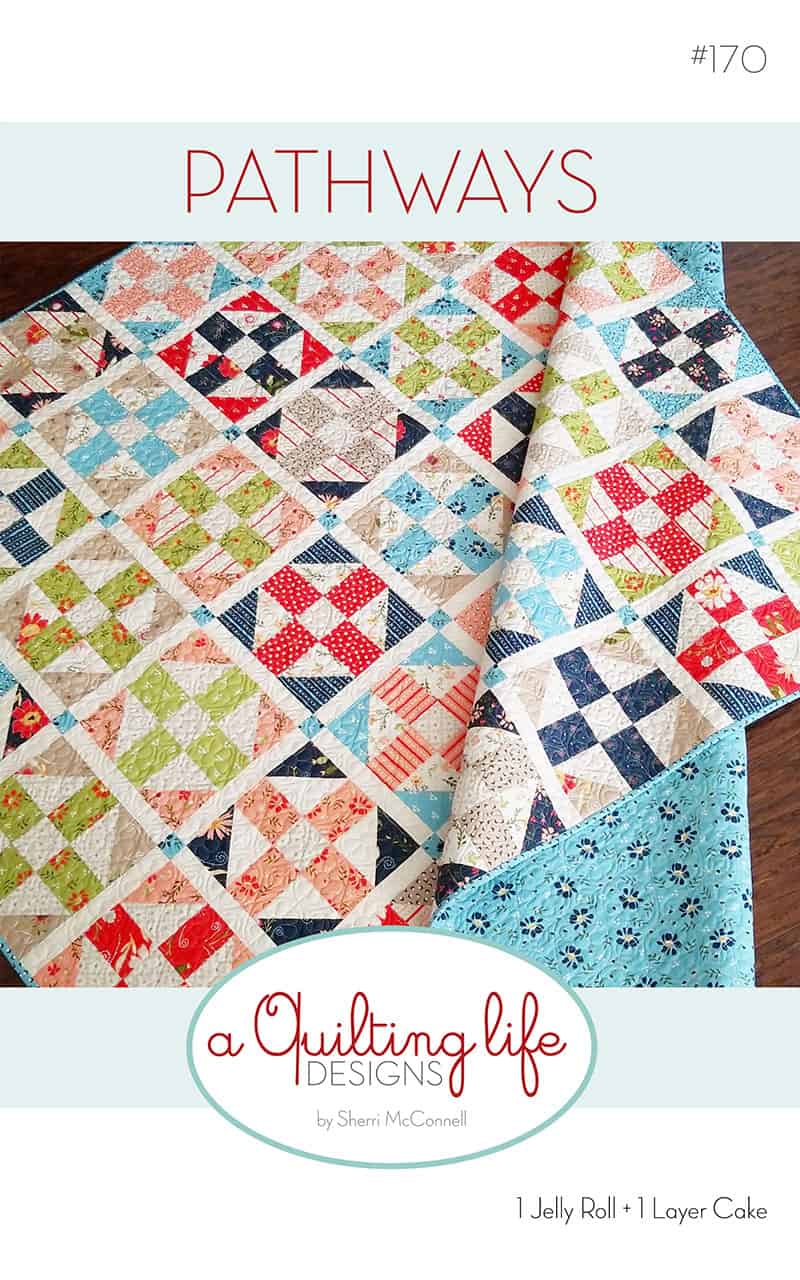 My daughter Chelsi has been helping me with photography, and I appreciate it so much!  I love how the cover turned out for this one!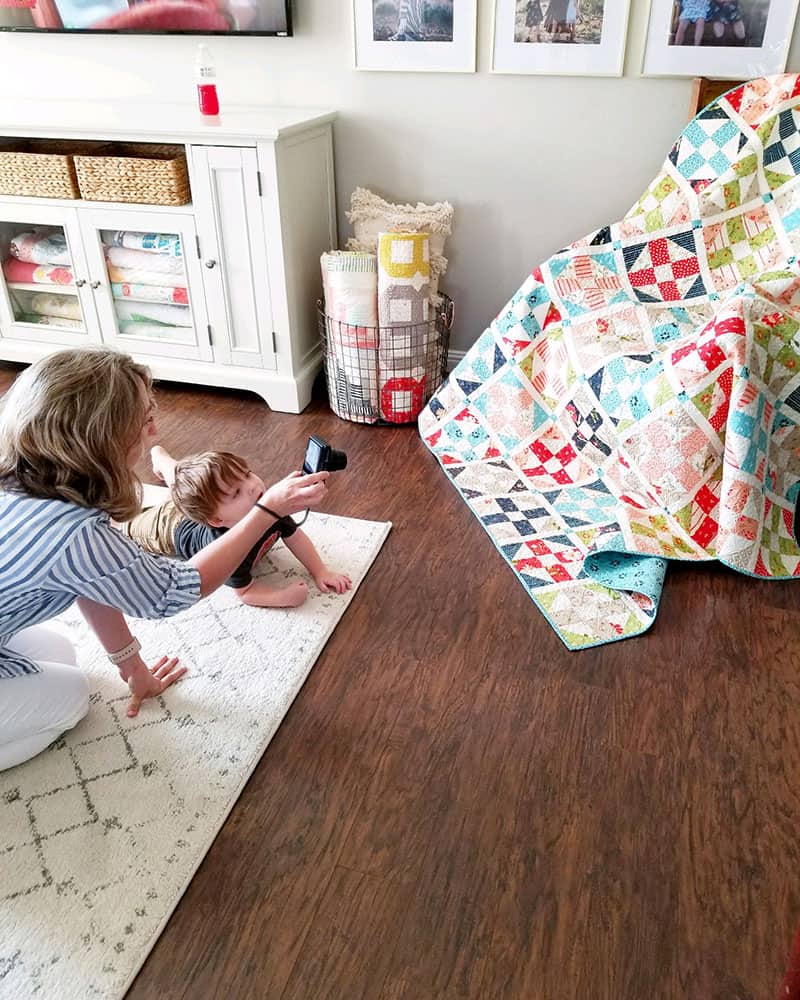 I need to share this picture, too…Chelsi took a candid shot (I had no idea) of me taking pictures while her little guy looked at my camera screen in amazement!  I'm so glad she got this fun shot!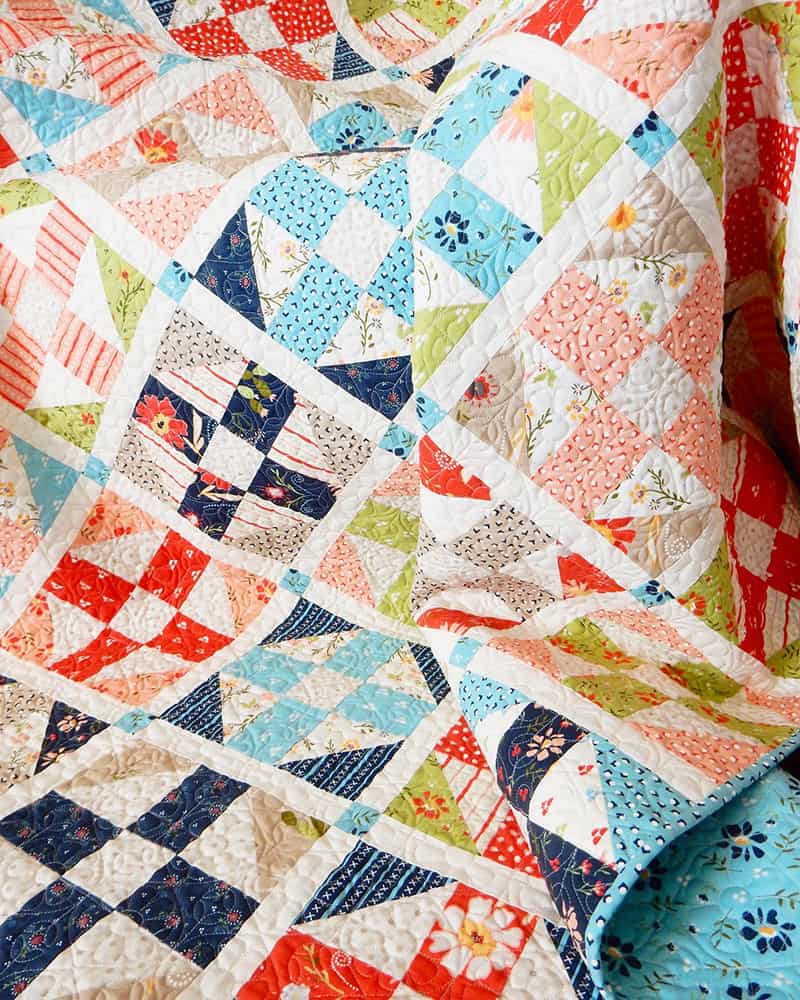 Patterns are in the shop in paper and PDF.  PDF are available now, and the paper patterns will ship as soon as they arrive back from the printer!  The introductory pricing will stay in effect until I've introduced all of the new patterns.  There is also a paper pattern bundle version available at a more discounted rate here (you get a yet-to-be-shared mini pattern for free when you purchase the bundle).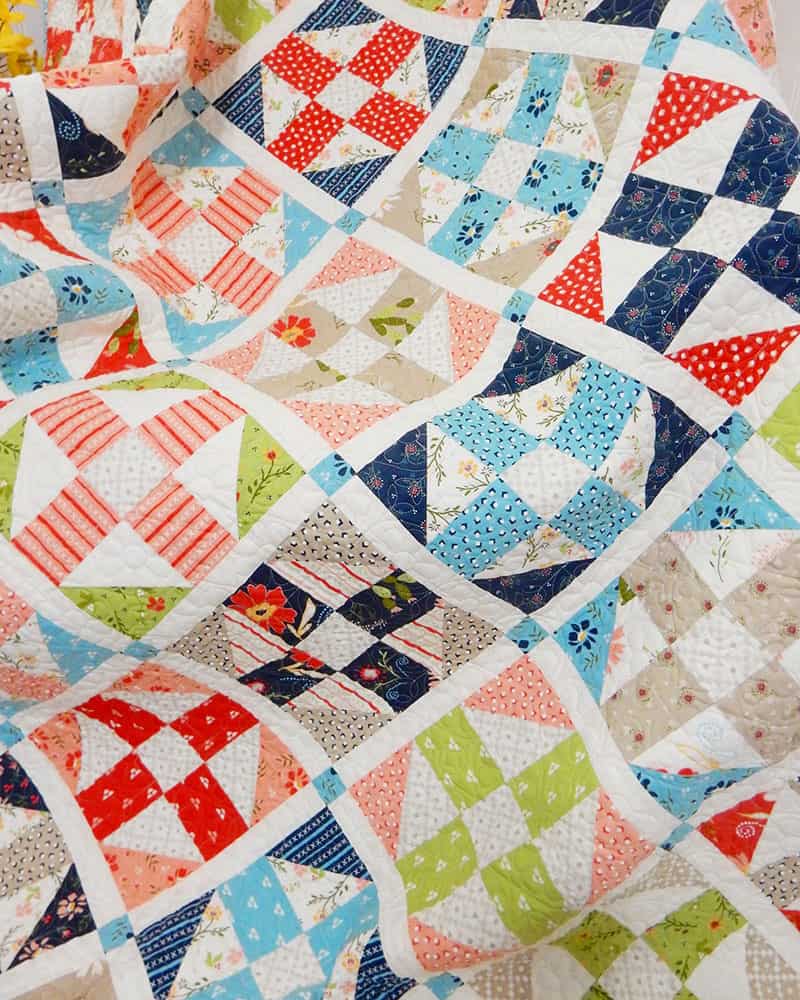 I hope you enjoy this new Pathways Layer Cake + Jelly Roll quilt pattern.  It's already on my favorites list!  Happy quilting, and thanks so much for stopping by!