Happy Saturday, and welcome to the 27th edition of my Saturday Seven inspiration for quilters post.  I hope you'll find some fun things and inspiration here!  I always have fun looking for ideas for this post and hope you enjoy the topics.  As always, if you ever have ideas for a topic or link for the Saturday Seven, I'd love to hear about it!  I hope your Saturday is off to a wonderful start!
The quilt above is one of my very favorites.  I finished this quilt up in 2014, and it has been a favorite ever since!  The pattern is called the Nested Churn Dash (available here from Quilt Jane). I made enough blocks for a king-sized quilt, using fabrics from my Minick & Simpson stash to piece it!  I have it in our master bedroom every year from Memorial Day until sometime in August or September when I'm ready to change things up for fall.  My friend Marion quilted this beautifully, and I think it just gets prettier every year!
The Saturday Seven Inspiration for Quilters
1.  Remember my jelly roll rug in Clover Hollow? Fellow Moda designer Crystal manning has this great idea to use the same concept to make placemats.  I have to make some of these!  Find her post with all of the details here.
2.  I loved this "Checklist to Mindful Minimalism."  So many good ideas for slowing things down!  Find this good read here.
3. This recipe for marinade for chicken or steak fajitas looks amazing!  I'll be trying it this summer for sure.  Get the recipe here.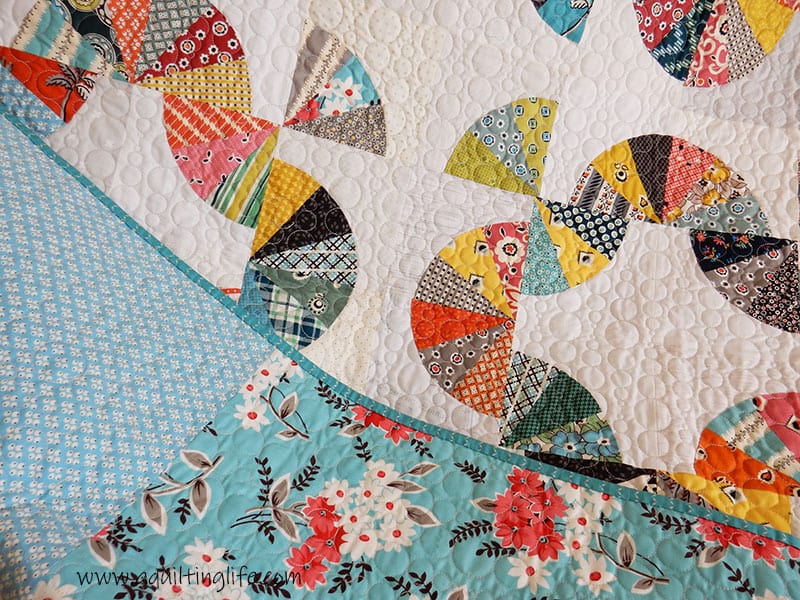 The quilt above is my Mahalo pattern pieced with Denyse Schmidt fabrics from a variety of her collections.  I ended up making this design again using our Desert Bloom collection (photo in my blog header).  It's one of my favorite quilts ever mostly because my great-great grandmother made a similar quilt back in the 1930's.  You can read all about this quilt here.
4. This month's color for the Fat Quarter Shop "Year of the Fat Quarter" promotion is yellow!  If you're looking for some great yellow fabrics for your summer sewing, you'll want to get this bundle!
5.  I started a new book this week after finishing the one I shared last week, The ONE Thing: The Surprisingly Simple Truth Behind Extraordinary Results
(it was a terrific book–so helpful for me in so many areas of my life).  I'm hoping Off the Clock: Feel Less Busy While Getting More Done
is just as good!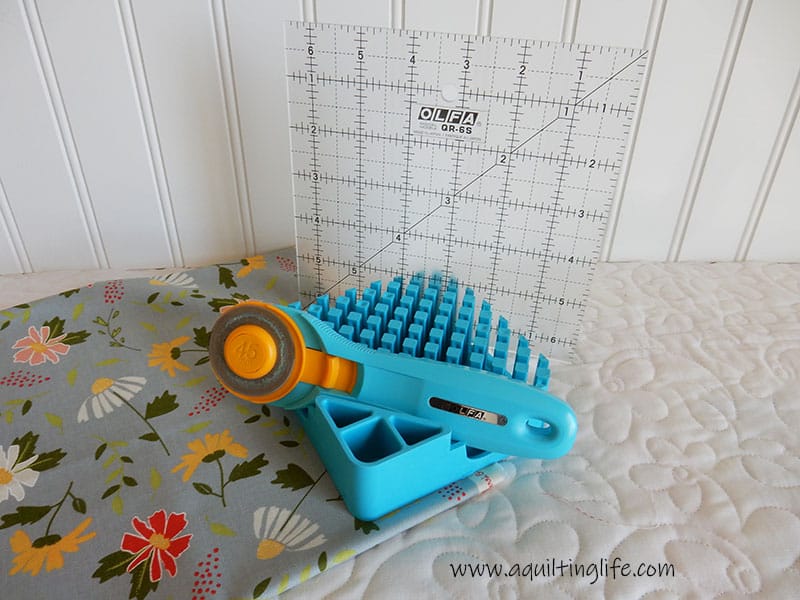 6.  I absolutely love my Nest organizer.  Not sure if I've mentioned this before, but it is a wonderful organizing tool.  It holds rulers, patterns, and even my favorite rotary cutter!  I think this would even work well in the office to organize papers and supplies!  Find the Nest organizer in several colors here.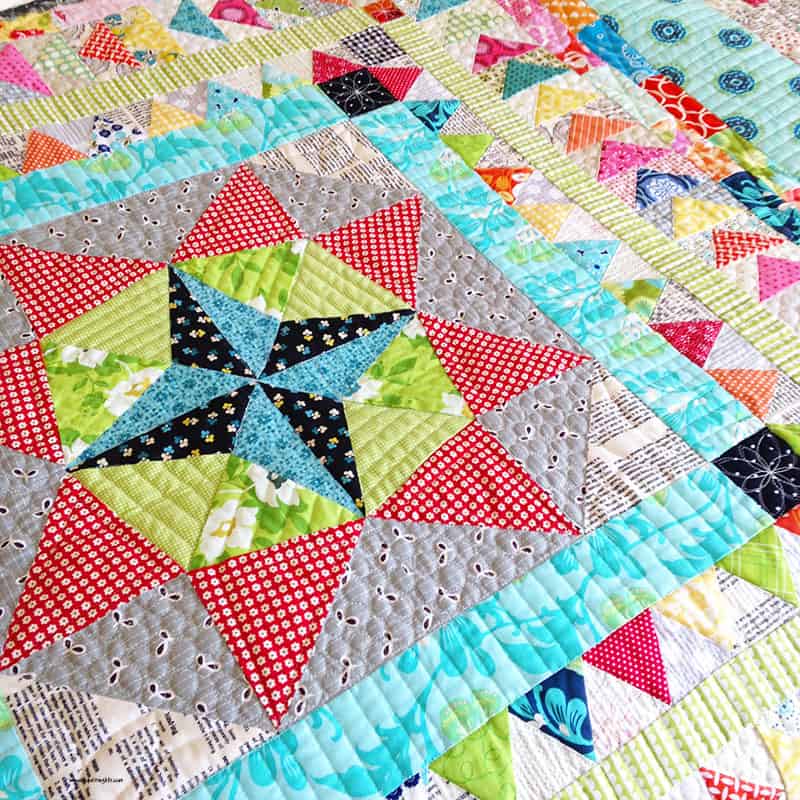 7.  I just printed two of these summer 2018 calendars.  I'm going to use one for organizing tasks and the other for my summer sewing ideas!  Find it here along with ideas for a simple summer.
Thanks so much for stopping by…have a wonderful weekend!