Hello, friends! Today I'm sharing the Saturday Seven 310: Lifestyle & More for Quilters with a roundup of things I've found from around the internet this week. I'm planning up on catching up on all of the things around the house that I let go when getting ready for market. And them I'm also going to be finishing up my planning for the end of the year and for January! I really can't believe it's that time already! (Additionally, please note that there are affiliate links in this post which means I will make a small commission if you purchase from my link. Your cost will not be any greater).
Saturday Seven 310: Lifestyle & More for Quilters
1. Self-Care
I loved this post on How I Get Things Done–I always love seeing what other people do and then take what works for me and leave the rest. I really do consider this topic self-care because I can more fully relax when I have a plan. Additionally, I love the suggestions to leave plenty of open space which is right up my self-care alley!
2. Recipes to Try
I can't wait to try these Chicken Meatballs with Creamy Orzo–they look so good! And this Quick and Easy 15 Minute Chili is so good! (We've used sliced sirloin instead of hamburger in it as well). Also, Pumpkin Cream Cheese Bread–yes, please! Finally, this Creamy Apple Cider Slushy is something a bit out of the ordinary–but I'm looking forward to trying it!
3. Quilt + Sew
There were lots of examples of quilted clothing at Quilt Market–if you are thinking of trying it out, here is a darling tutorial for How to Make a Quilted Poncho. And Elizabeth's recent post "A Pattern Language" shares a beautiful palette of her recent travels, design, and quilting inspiration. And finally, don't miss out on this year's Fat Quarter Shop Jolly Box with wonderful holiday projects. Boxes will ship later this month and can be pre-ordered by clicking the button below.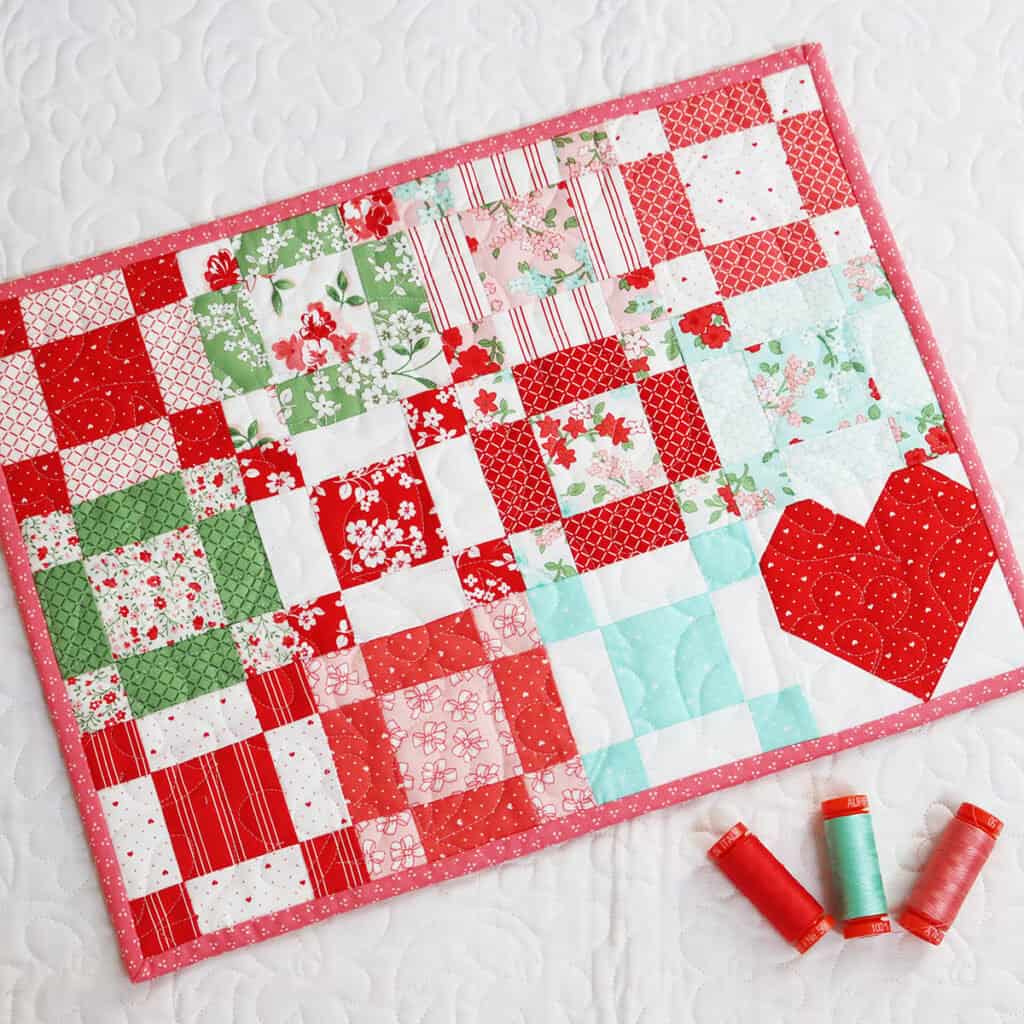 4. Stitch Pink Pillow-Table Mat Free Pattern
I have the free pattern ready for my Stitch Pink Pillow or Table Mat. It's such a fast and fun charm pack project. And wouldn't it be fun to switch out the heart with a star block for a Christmas project!
5. 'Tis the Season to Declutter
This post shares how to declutter your home before Christmas. And along the same lines, here are "9 Types of Clothes in Your Closet You Can Get Declutter Immediately."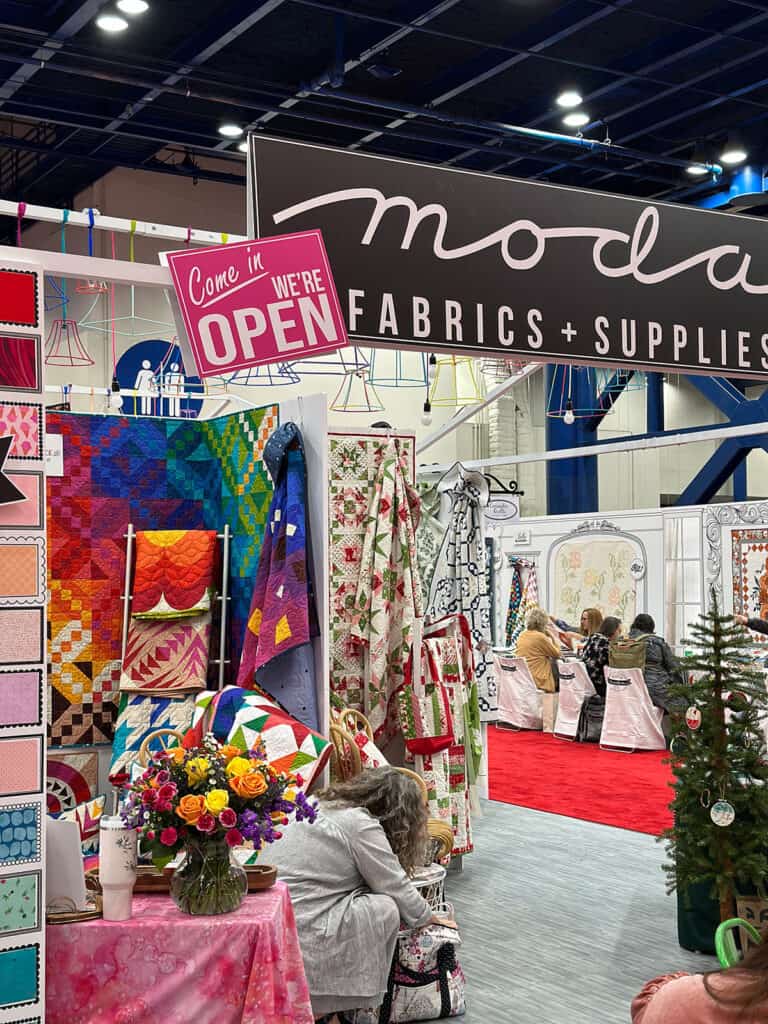 6. Book & Podcast Recommendations
I got a chance to do a good amount of reading on the flight home from market in Hidden Potential: The Science of Achieving Greater Things. This book is so good that I have a hard copy and also have it on my Kindle. Chelsi was just trying to listen to music on our return flight, and I kept tapping her on the shoulder to show her something I found/loved while reading. I also loved this post on Seasonal Productivity.
7. Recently on the Blog
Below you'll find links to the posts from earlier this week on the blog: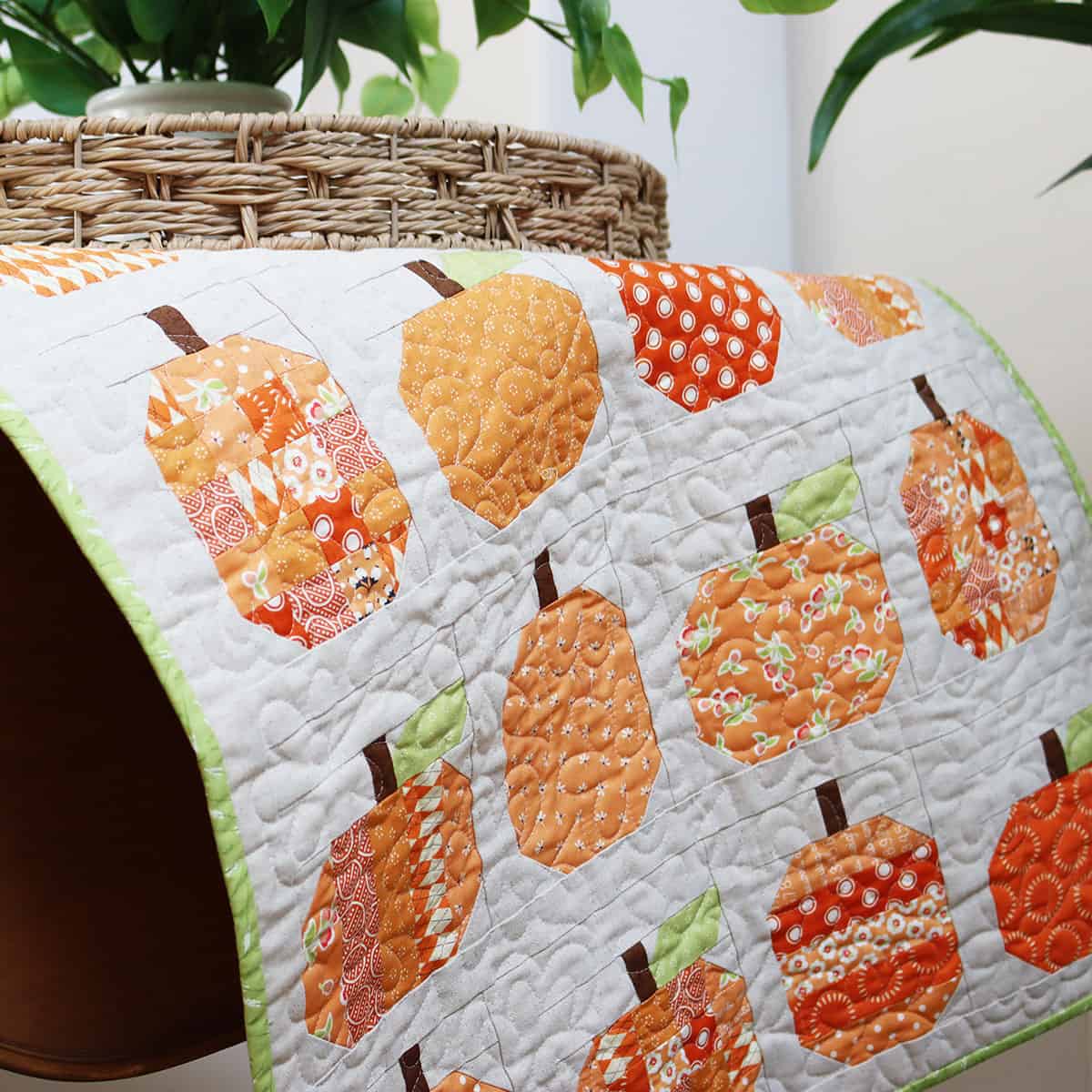 Thanks so much for stopping by for the Saturday Seven 310: Lifestyle & More for Quilters post. If you're looking for more similar ideas, you can find all of the previous posts in this series here. Happy quilting!