Hello, friends, and happy Saturday! Today I'm sharing my Saturday Seven 243: Lifestyle & More for Quilters with lots of links to great articles, sewing and quilting ideas, recipes, home organizing tips, decorating inspiration, and more. I hope you'll find some ideas to inspire you in today's post.
Here at home, it was 116 yesterday–way too hot! But I'm hopeful we might ha e some rain on the way Monday and Tuesday–both days show a 50% chance–yay! Anyway, I'll definitely be inside sewing this weekend 🙂
Saturday Seven 243: Lifestyle & More for Quilters
1. Self-Care
First, some terrific thoughts and ideas on "Lightening the Load." I also loved the ideas in "We're Always Training Something." I also enjoyed reading "Taking the Path of Least Resistance" this week.
2. Cook
Zucchini seems to be in abundance everywhere this time of year–here are "20 Essential Zucchini Recipes." This Hot Crab Dip looks amazing (and easy to make, too)! This Olive Garden Shrimp Scampi Copycat Recipe looks good. Finally, this Roasted Vegetable Pasta Recipe looks amazing!
3. Quilt + Sew
This "How to Sew an Oven Mitt" tutorial is a good one–perfect for gifts for yourself or others. And the Small Mesh Laundry Bag Tutorial is also perfect for this time of year. Get tips for Round 1 of the Meet Me in the Garden Quilt Along with my friends Val and Lisa here. Finally, I'm super excited about this Letters to Santa QAL from Moda coming soon.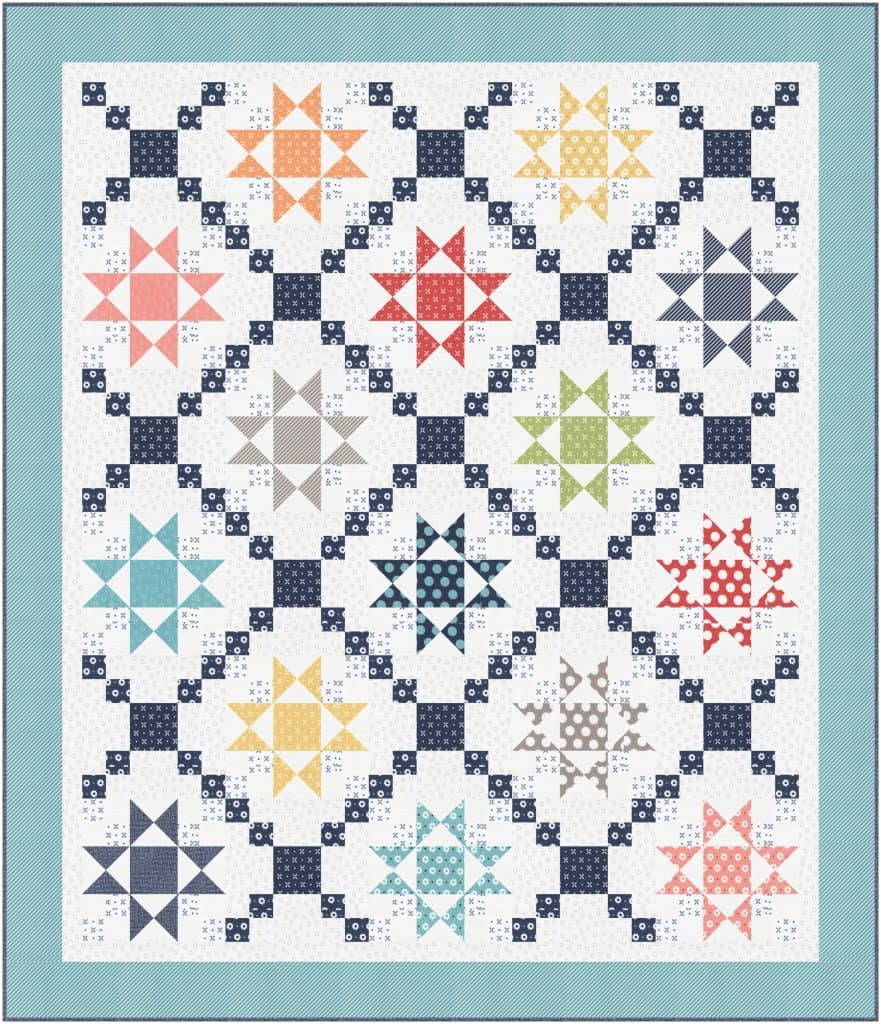 4. Organize + Decorate
I'm slowly getting all of my cupboards organized. Just got these corner storage units last week, and they are so helpful for making use of cupboard corners–I love that I can pull them forward and easily access everything. I just pre-ordered this book–I love Leslie's blog and am really looking forward to her book this fall.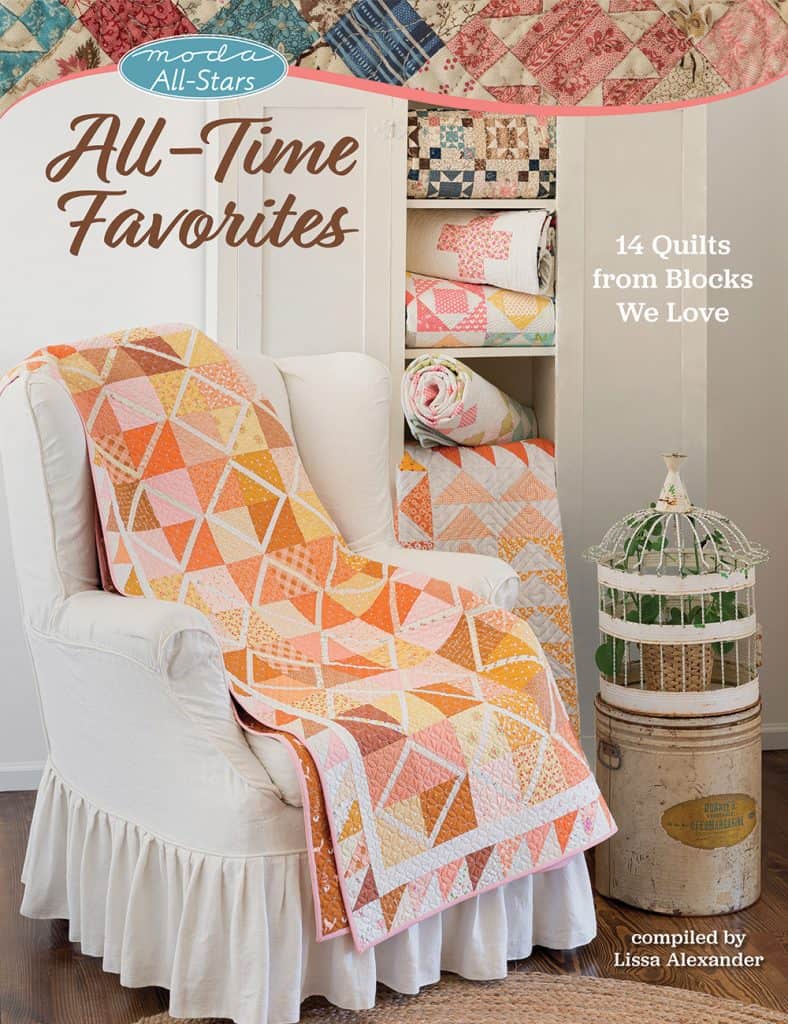 5. Bookshelf
One of my books seemed to fit best in the Decorating category–so it's listed above. Here are a couple more–this one is an oldie but a goodie. I read it in my forties and am going to read it again! This quilting book is one you won't want to miss–(it's available for pre-order now and releases in early September). Chelsi and I both have quilts in the book–and they are definitely two of our favorites! And this upcoming quilt book by two of my favorite designers is also going to be spectacular (also available in September).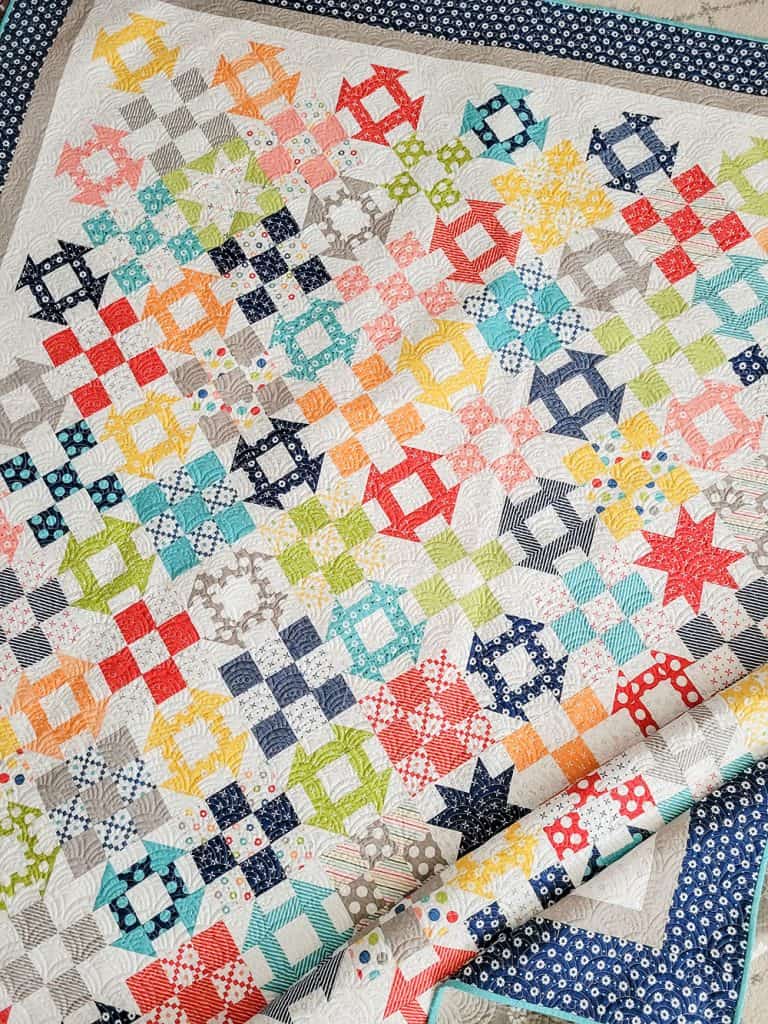 6. New in the Shop
First–some Nantucket Summer pre-cuts arrived this week. Find them here. And it's been a busy week sharing our new fabrics and quilts on social media. The new patterns with our Simply Delightful fabrics are all in the shop! I have four new patterns along with a paper bundle for all four which includes a discount (basically buy three, get one free) and free shipping. Find the bundle here (or click on the button below), and the individual patterns are also linked below. Watch for scrap bundles coming soon to the shop, too!
7. Recently on the Blog
Here are the links to posts from earlier this week:
Thanks so much for stopping by to read the Saturday Seven 217: Lifestyle & Inspiration post. If you're looking for more similar ideas, you can find all of the previous posts in this series here.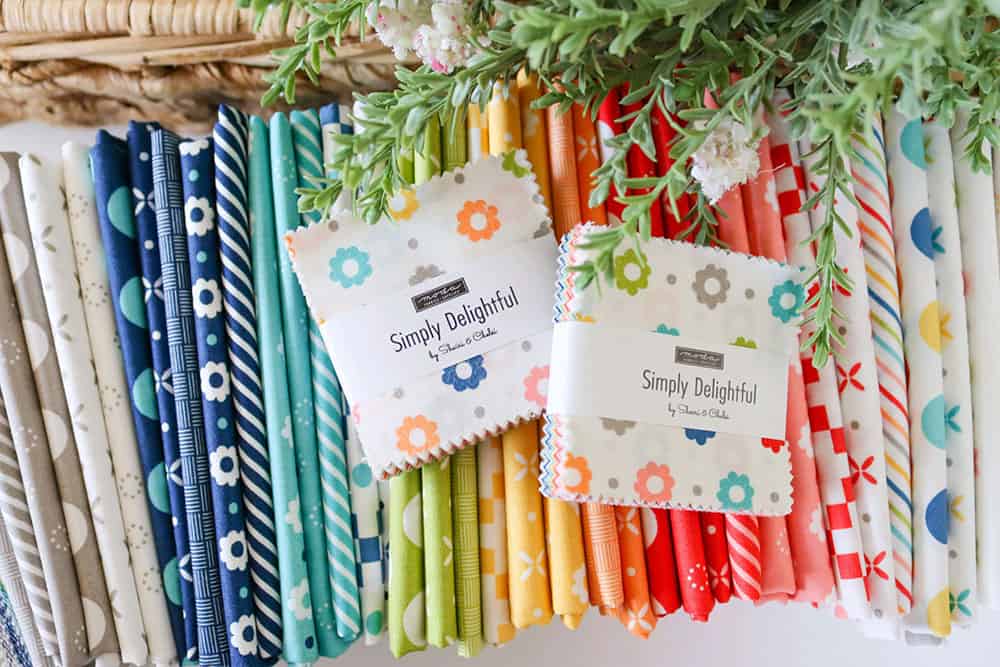 Happy quilting!