Hello, friends! Today I'm sharing my Quilt Works in Progress July 2022 projects. I have quite a few things that I'm finally able to share. And since we've just recently been able to share our new Simply Delightful fabrics, I'm excited to share a bit of those fabrics and new quilts in today's post as well. Additionally, see everything up close in today's video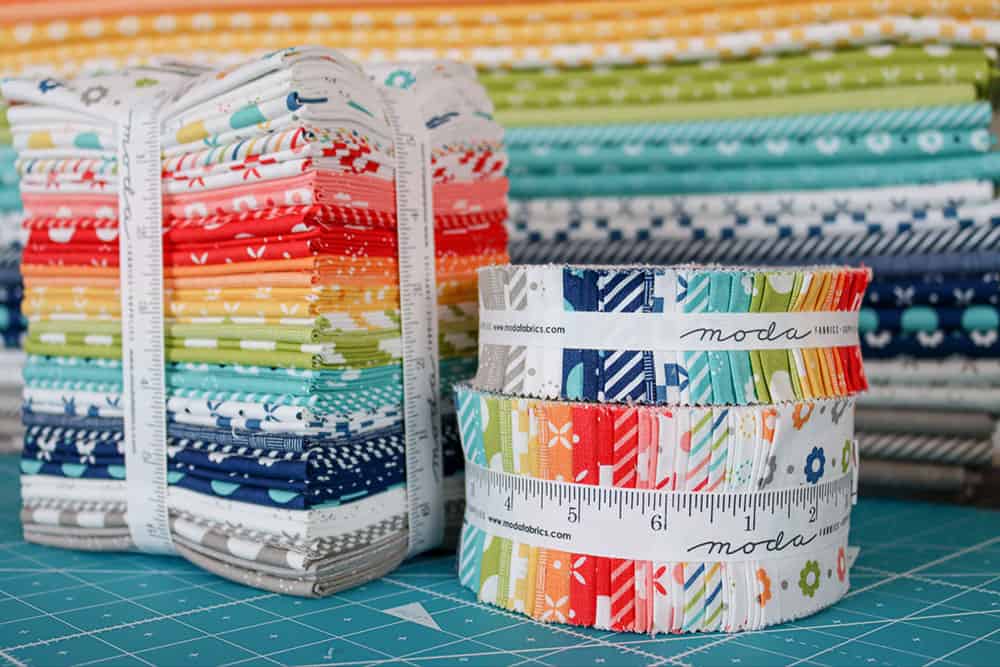 Quilt Works in Progress July 2022
New Collection Sewing
The majority of my sewing time over the past several weeks has been with our brand new Simply Delightful fabric collection. I made four quilts with those fabrics and love each and every one of them. All of the new quilt patterns (four) are available in my Etsy shop now in both paper and PDF formats: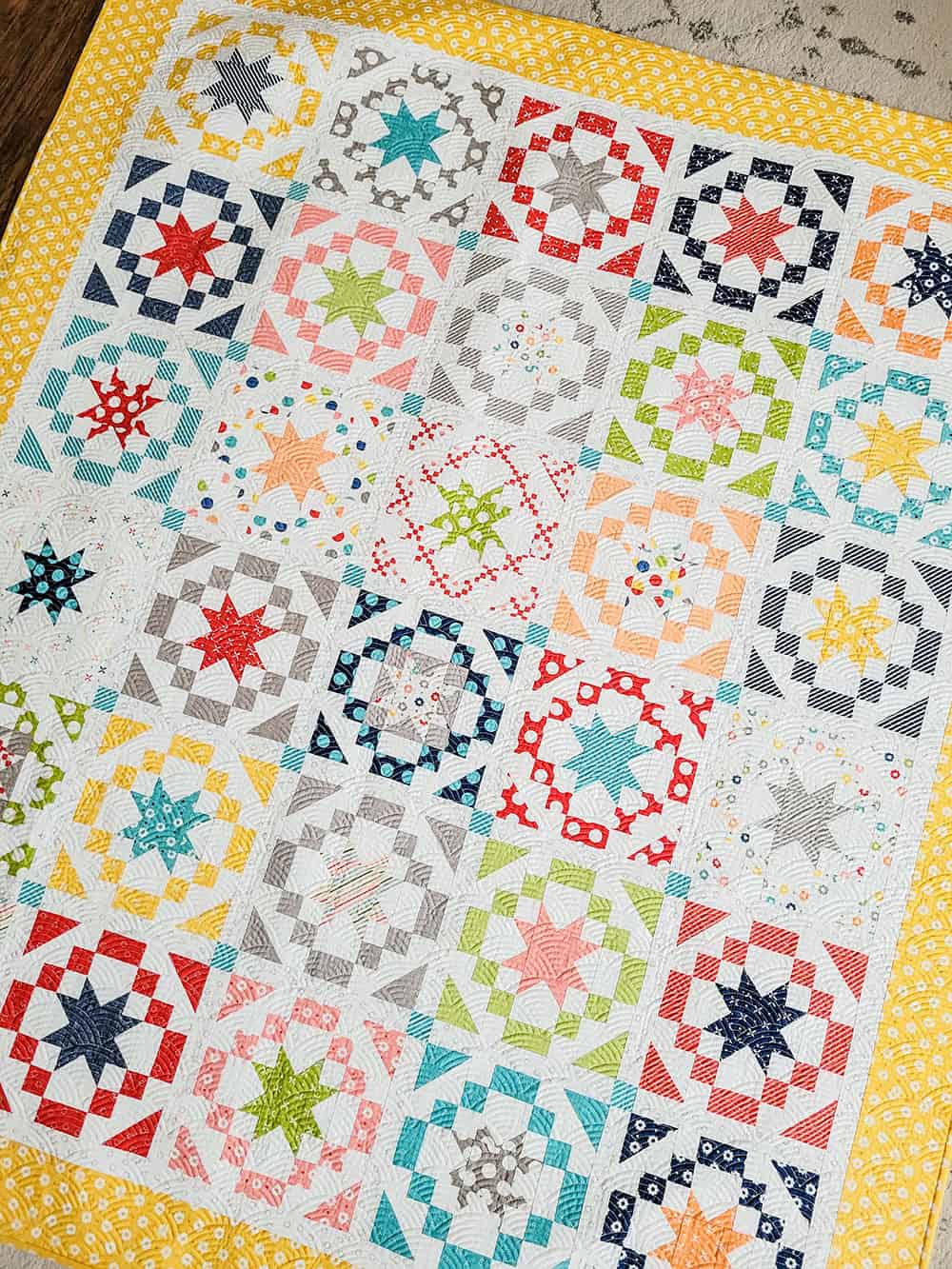 Red, White and Blue Table Runners
Just before the Fourth of July Holiday I realized I needed a few more table runners to get fully decorated. I set to work one morning and put together three runners using my scrap bin. I was thankfully able to get them all quilted very quickly. I used the Mini Brick Road pattern for the left and center runners above and the Simple Patchwork Runner from my Home & Hearth book for the runner above right. (Find Home & Hearth on Amazon here).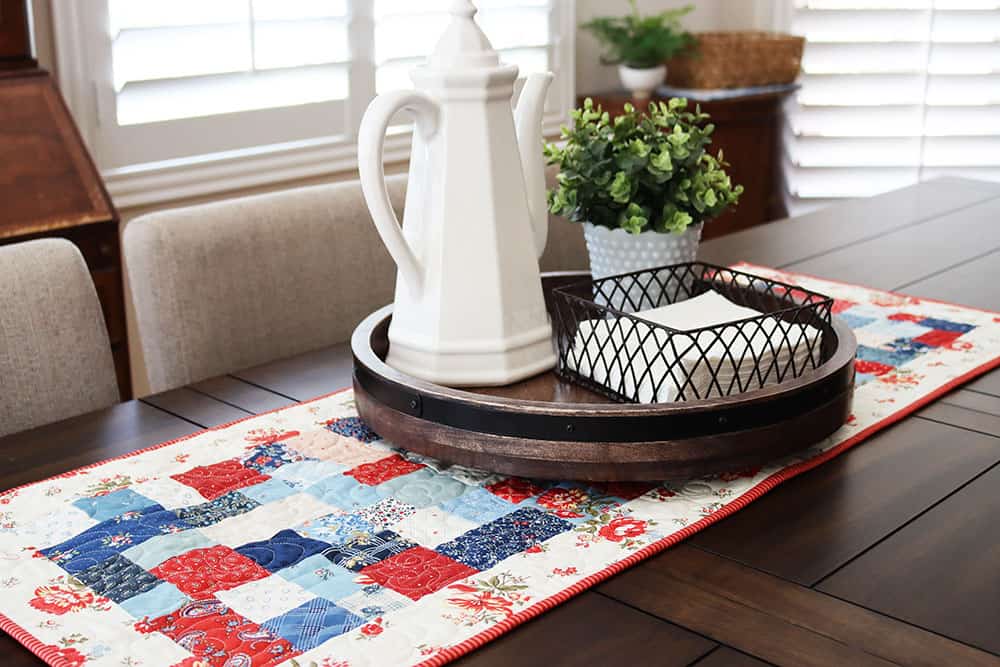 10-Day Challenge
I've also been working on a 10-Day Challenge in my sewing room. I ended up doing a few things differently than I first planned and have been really happy with my progress. You can find the details of the challenge here, and I'll be sharing my finished blocks and thoughts on this soon.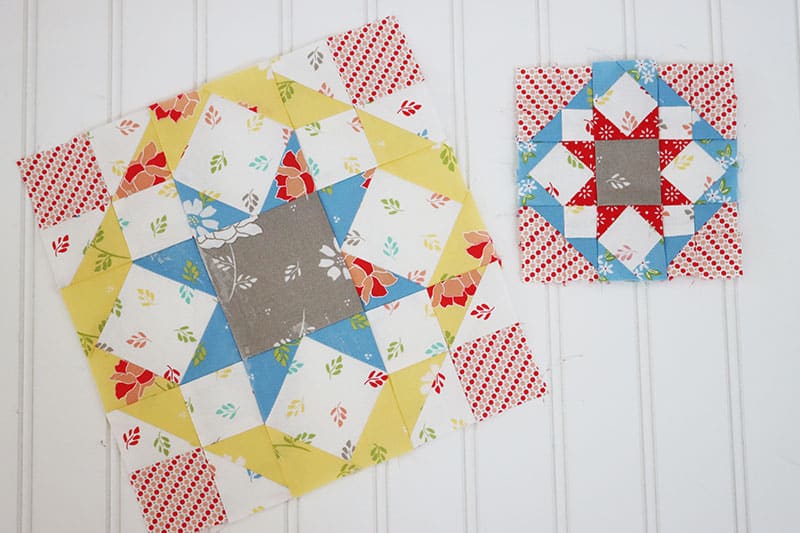 Quilting Life BOM + Moda Blockheads 4
I've also been continuing to work on my Quilting Life Block of the Month blocks (my small version blocks are above, right). And I'm also staying caught up on the Moda Blockheads 4 sew along blocks (Block 17 in large and small sizes above left).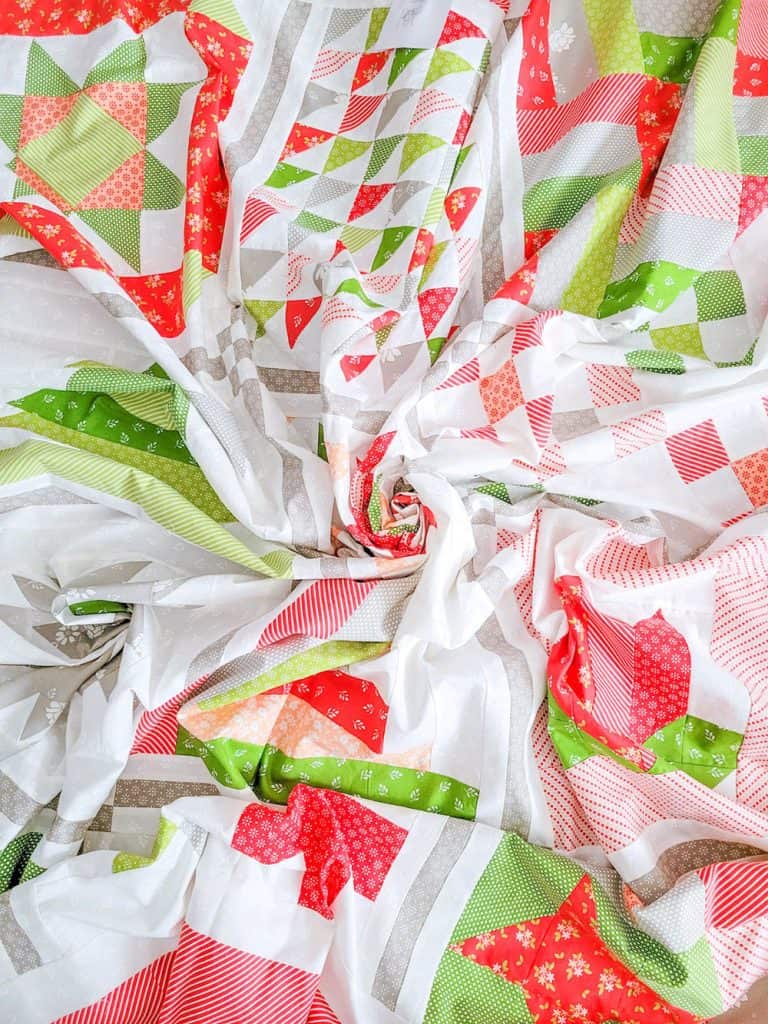 Home for the Holidays Sampler
I can't wait to share the two versions of our Home for the Holidays Sampler quilts in the sneak peek photos above. I finished my quilt (above, right) early this month, and can't wait to share the quilting. Chelsi made a Christmas version also using our Emma collection, and I'll share hers as soon as it's finished up as well. I will also have a PDF available soon with fabric requirements. (Find our Home for the Holidays book on Amazon here).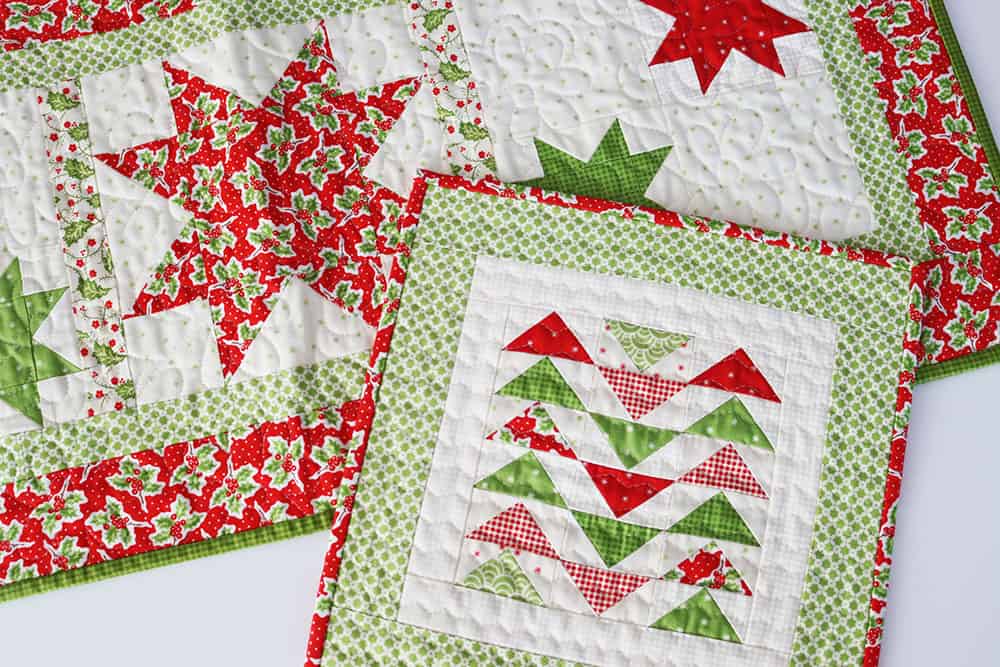 July Small Projects
I recently shared my July Small Projects–a Flying Geese Mini and a Christmas Stars Table Runner. You can get the details on these projects here.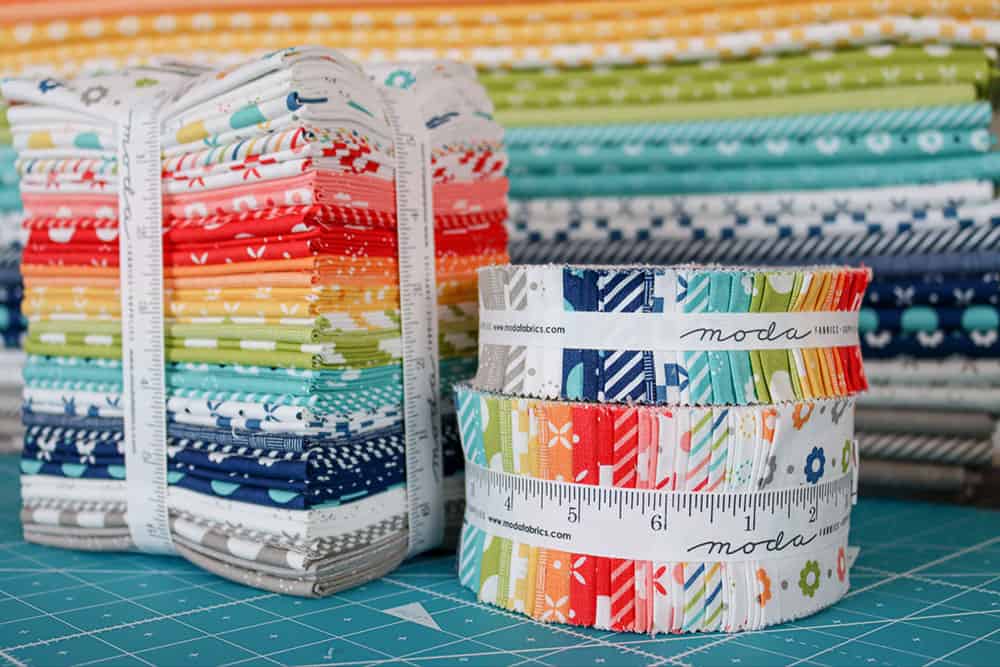 Quilt Works in Progress Video
Watch today's works in progress video above or go here to watch it on our YouTube channel. You'll see this month's works in progress projects up close in the video. You'll also be able to hear a bit more about the upcoming Home for the Holidays Sampler Quilt Along. Fabric requirements in a downloadable PDF are coming soon.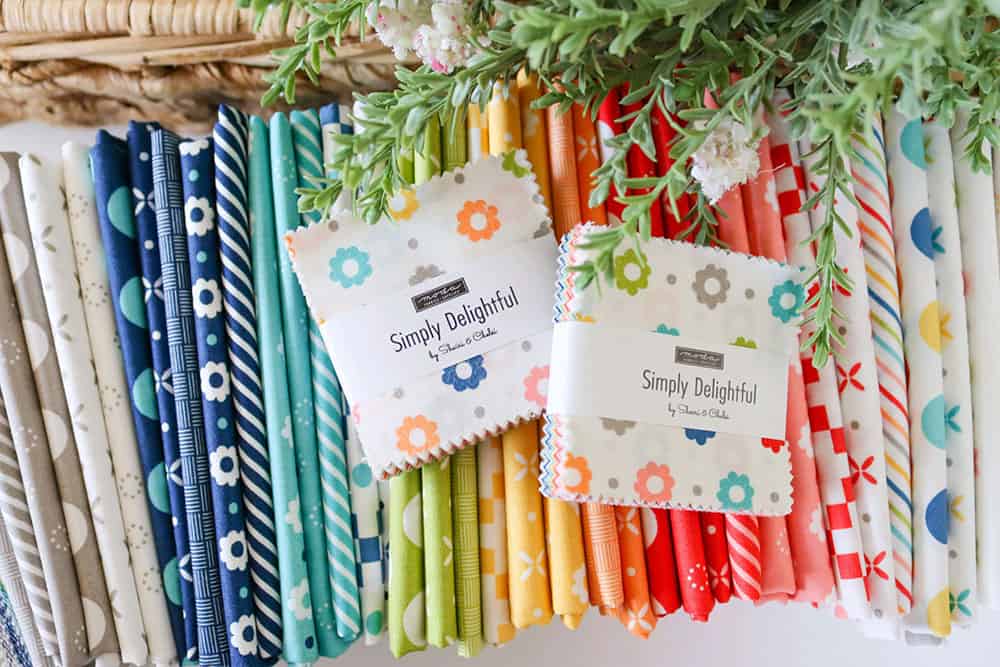 Upcoming Projects
Thanks so much for stopping by for my Works in Progress July 2022 post. You can find all of the previous monthly works in progress posts I've shared here.
Happy quilting!