Hello, friends, and happy Saturday. I hope your weekend is off to a terrific beginning and that today's Saturday Seven 226: Lifestyle & Inspiration for Quilters might provide some wonderful ideas for you as we navigate this new spring season (in the northern hemisphere–beautiful fall in the southern hemisphere). The last week has been really busy, and we have a fun family event this morning. But I'm hoping for just as much simple sewing time as I can get later today.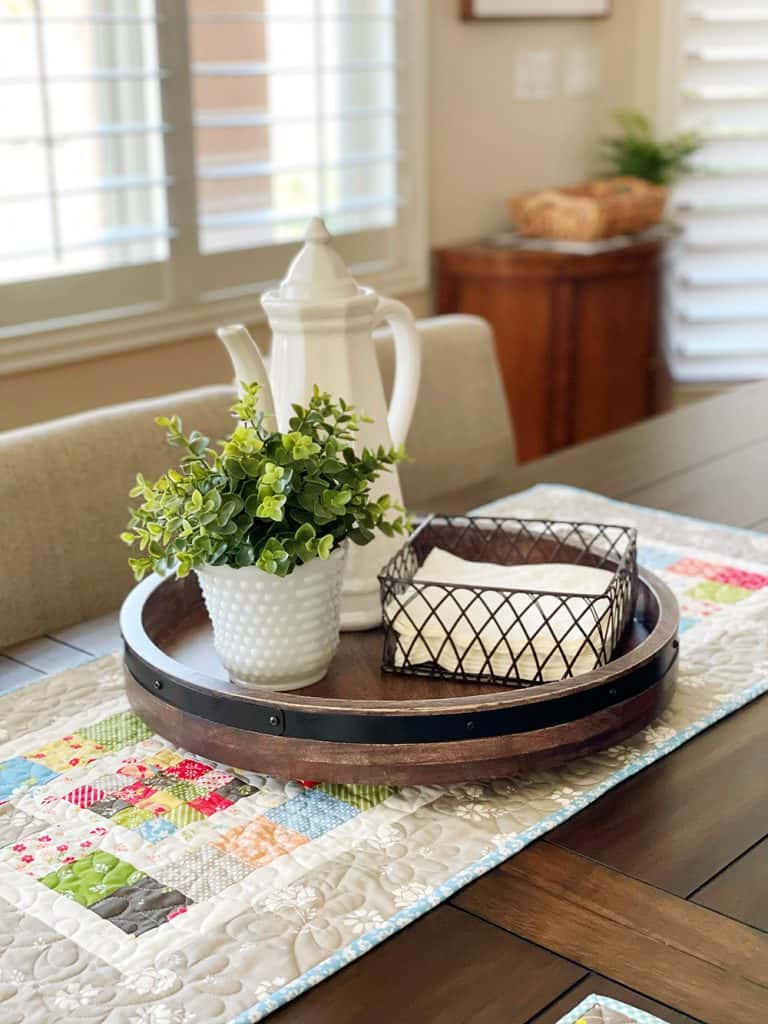 Saturday Seven 226: Lifestyle & Inspiration for Quilters
1. Self-Care
First, I loved these thoughts on "The Body as a Vessel for Living. "And the ideas in "Being Easily Pleased is a Superpower" are so good! And regardless of your age, this bucket list has forty fun and creative self-care ideas.
2. Cook
I can't wait to try these Sticky Meatballs. This Easy Broccoli Cheddar Soup is on my list to try as is this Simple Chicken Tortilla Soup (I need to make all of the soup I can before the weather gets hot). This Easy No Bake Cheesecake looks delicious. Finally, this one isn't a recipe but rather "Three Trader Joe's Meal Hacks" that I can't wait to try.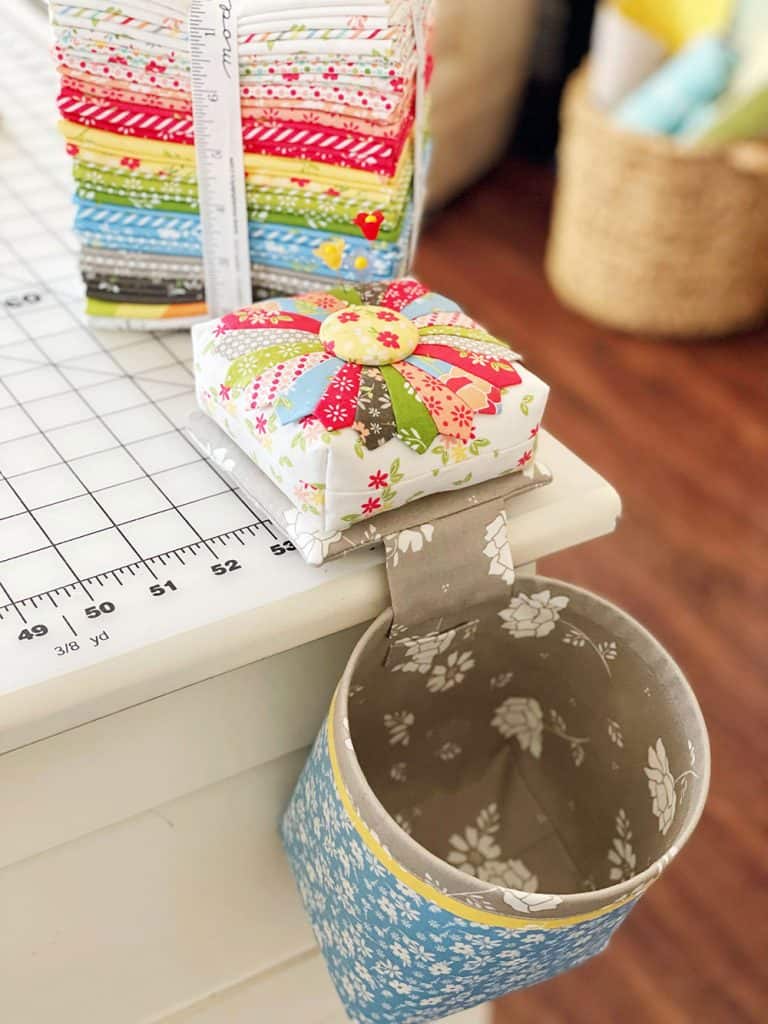 3. Quilt + Sew
How about a Scrappy Patchwork Clock Tutorial? These thoughts on "How Pinking Shears Can Save Your Fabric from Fraying." And if you've ever wanted to make a T-shirt quilt, the Jolly Jabber is sharing all of the tips and tricks. Corey just recently shared this Calico Check Free Quilt Pattern. Finally…I'm designing new patterns next week for an upcoming fabric collection–if you have any requests, I'd love to have you email or leave your ideas in the comment section.
4. Organizing + Home
I am going to start doing this right now…there is still plenty of time for me to make a plan for April. There are also some great ideas for getting things done in this post. I loved these Spring Kitchen Decor Ideas. And finally, there are so many good tips from Martha on Organizing Your Home here.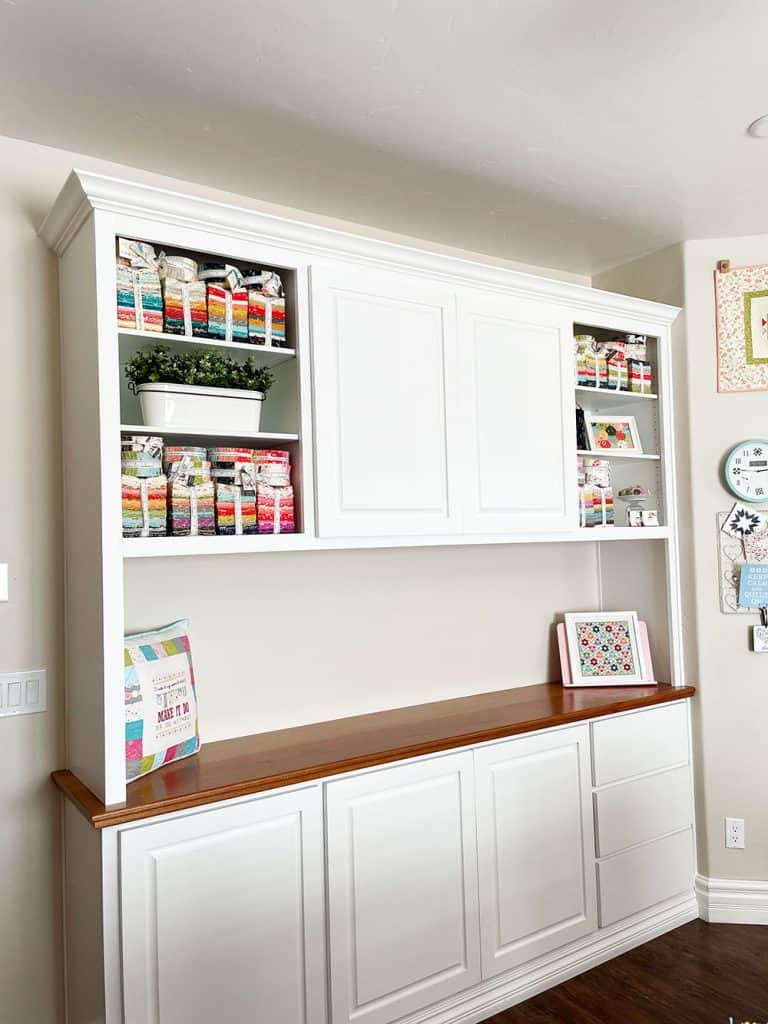 5. Favorite Things
First, I have a Wildgrain code to share! Get $30 off your first box and free Sour Dough rolls in every box. Our family loves all of the breads, pastas, and pastries. I just ordered some of these Waffle Terry Towels and they are my absolute favorite ever (this is the color I got). They are pricey, but worth the splurge for yourself. I've tried many different hand lotions over the past several years, and I always come back to this one. We recently tried these dish cloths after I read about them on a blog, and they are wonderful! My husband is even going to keep one in his golf bag to clean his clubs. Finally, I have these plastic bins in just about every room of our house. They are great for the pantry, for cleaning supplies, and for just about anything you want to store in an organized way. They are also great for paper storage. Our upcoming podcast (on Monday) is a favorite things episode about all things quilting–you won't want to miss it!
6. Bookshelf
I know I write about organization and productivity all of the time. But I'm loving this book called I Didn't Do the Thing Today: Letting Go of Productivity Guilt. I feel like it's giving me a wonderful perspective–along with a wonderful sense of relief. I also just started reading this biography of Jane Austen. I'm enjoying it so much and might have to read one of her novels I haven't yet read as soon as I finish!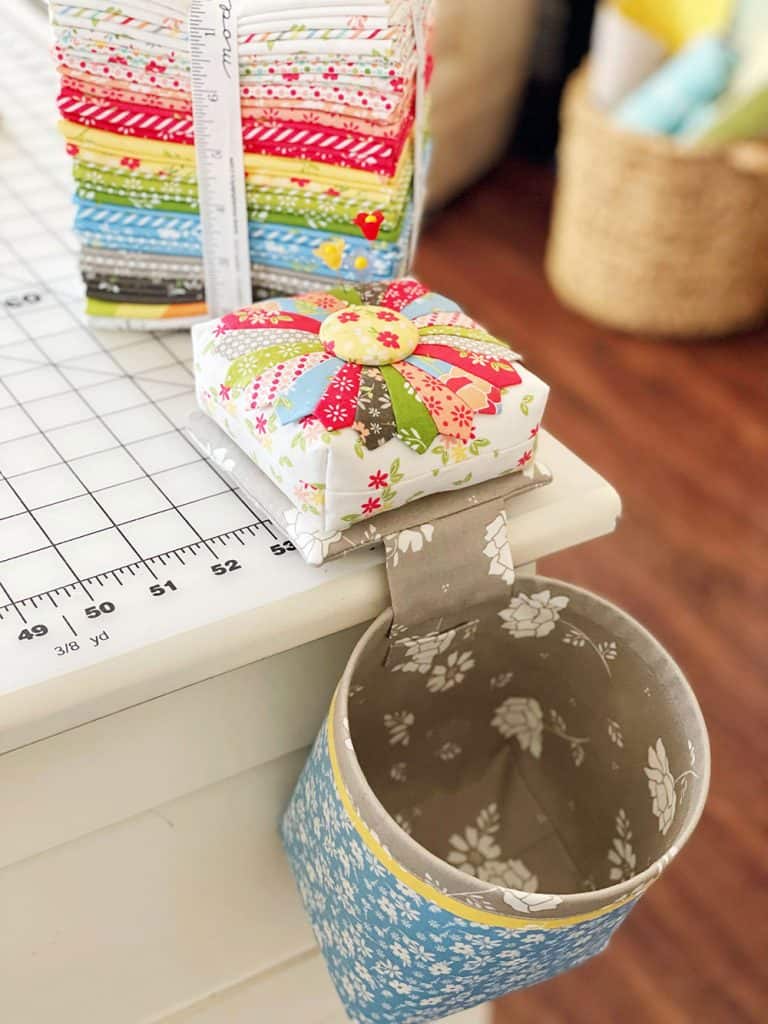 7. Recently on the Blog
Here is a link of this week's posts in case you missed any of them:
Thanks so much for stopping by to read the Saturday Seven 226: Lifestyle & Inspiration for Quilters post. If you're looking for more similar inspiration, you can find all of the previous posts in this series here.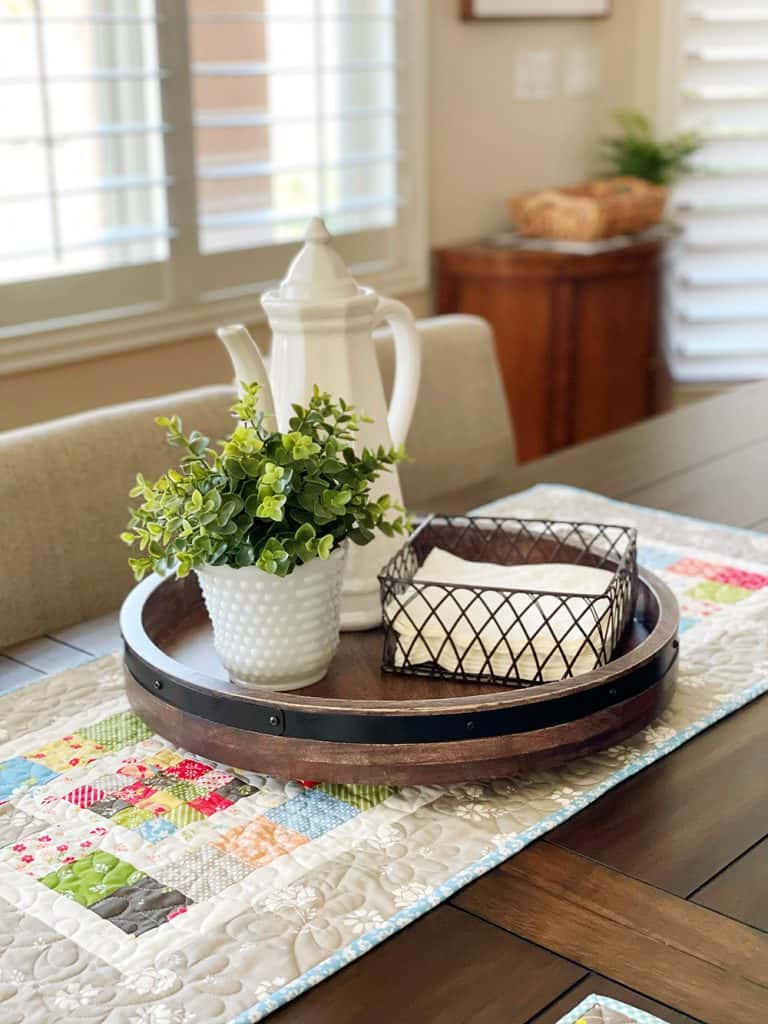 Happy quilting!