Hello, friends! Today I'm happy to share my new Emma's Garden Quilt sewn up in our beautiful Emma fabric collection coming in September with Moda Fabrics. This new pattern is definitely one of my favorites, and I'm also sharing a video with even more ideas and options for this design.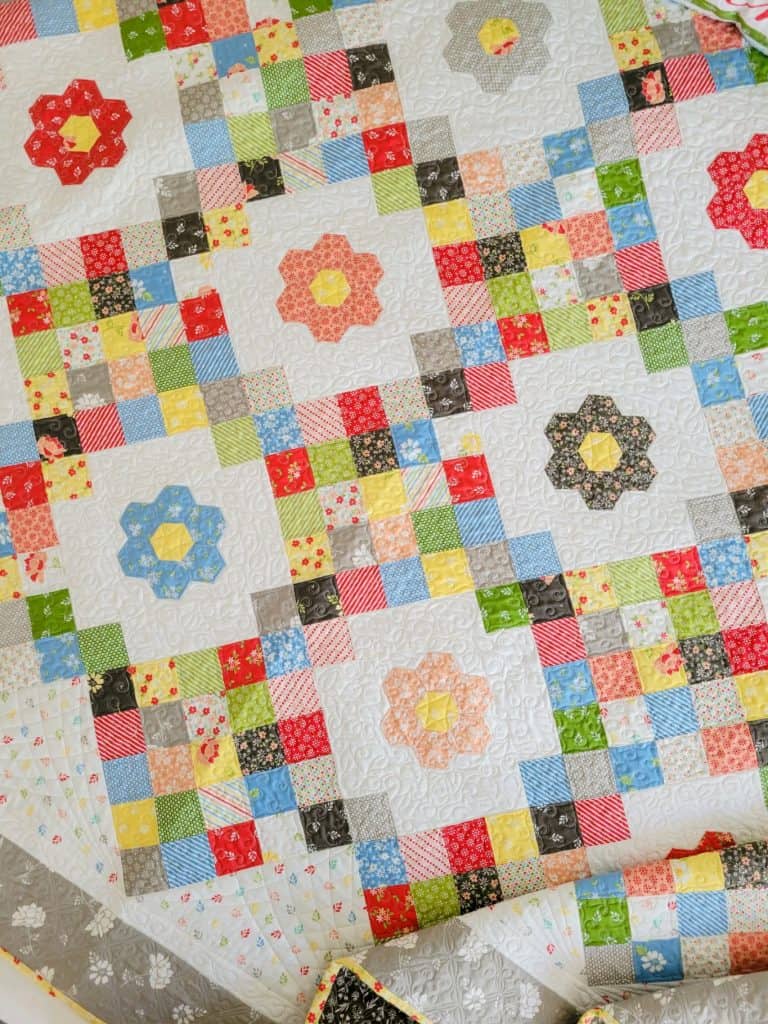 Emma's Garden Quilt | New Pattern
If you love the patchwork blocks but don't want to make the English Paper Pieced Flower Garden blocks, I have an alternate idea for you. And if you're wanting to try Grandmother's Flower Garden blocks, this is a terrific project since you only need to make twelve flowers for the quilt.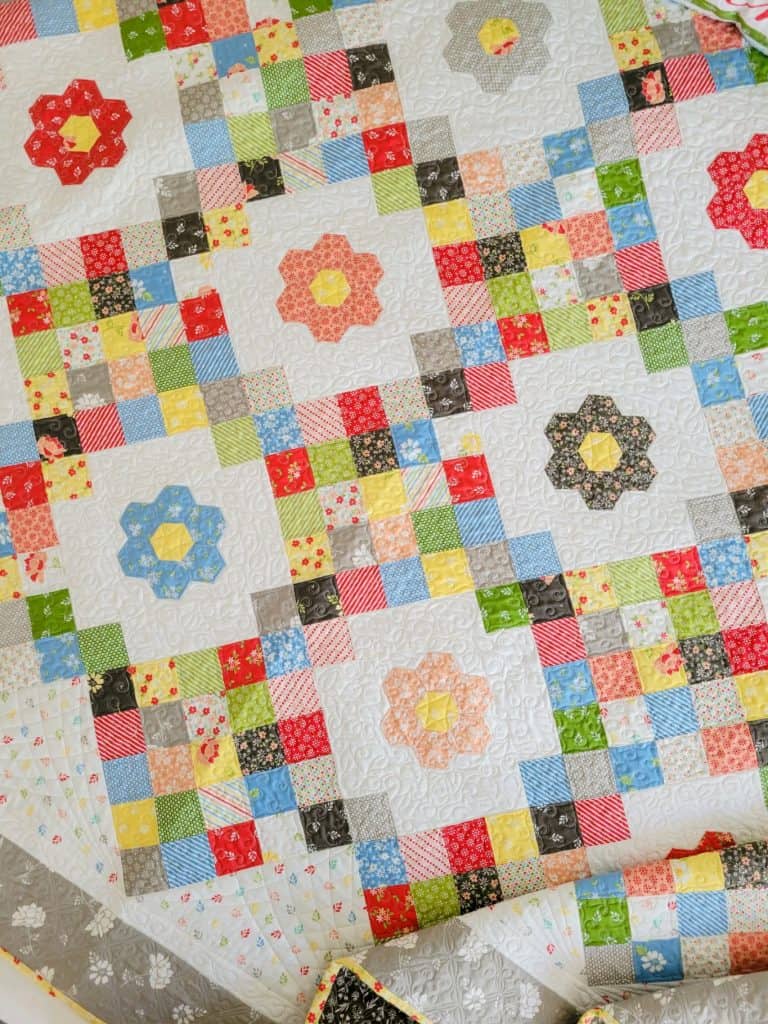 Emma's Garden Details
This quilt is a fat eighth quilt. All of the patchwork and the Grandmother's Flower Garden block pieces can be cut from just one fat eighth bundle with at least 33 fat eighths. Of course, you can also use just 17 fat quarters, and it's also a wonderful stash quilt. Emma's Garden finishes at 66 ½″ x 81″ making it a really nice-sized quilt. You could also easily add just one additional border to make it a twin-sized quilt.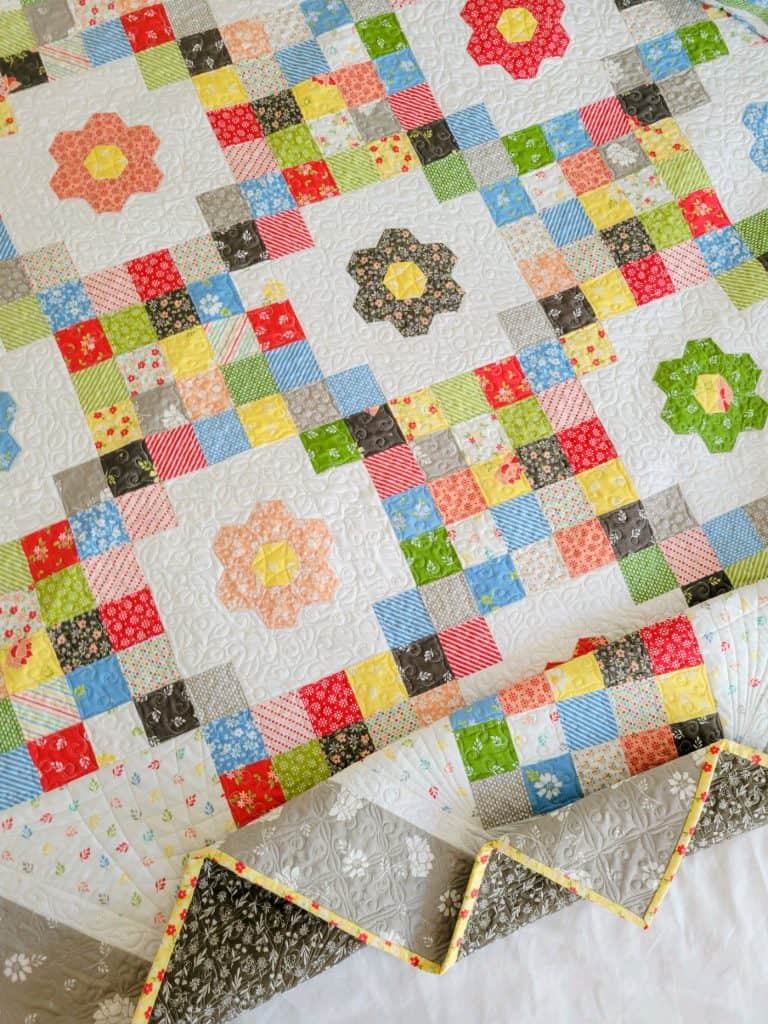 Emma's Garden Video
Watch the Emma's Garden video above to get even more ideas for this quilt and pattern design. Or go here to watch it on our YouTube channel. Along with piecing details and options I also share a fun color option idea that Val had while she was doing the custom quilting on this.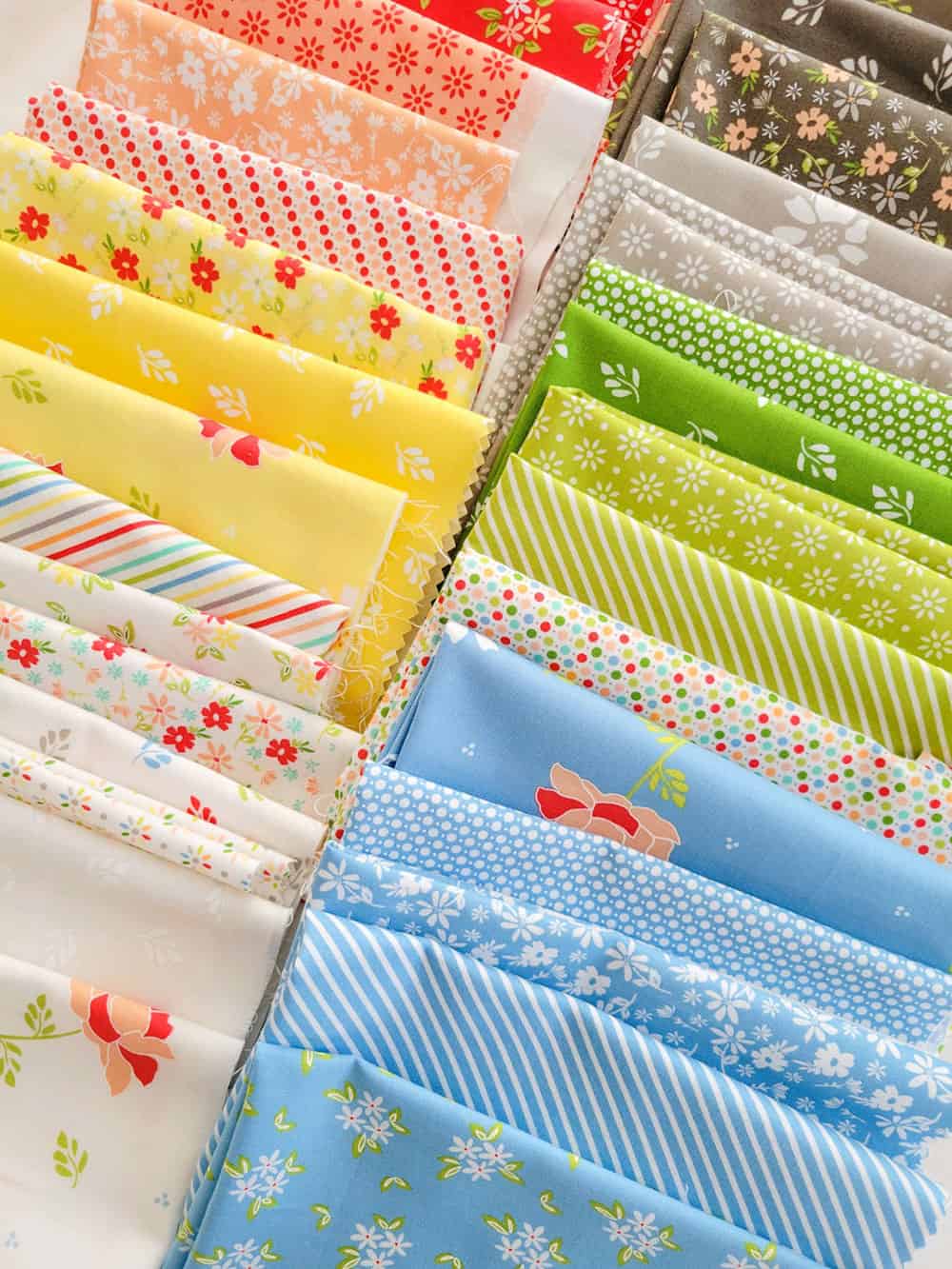 Emma's Garden Patterns + Emma Collection Pre-Order Information
You can find the Emma's Garden pattern using the links below. I've also included links to the Emma collection paper pattern bundle and fabric pre-orders: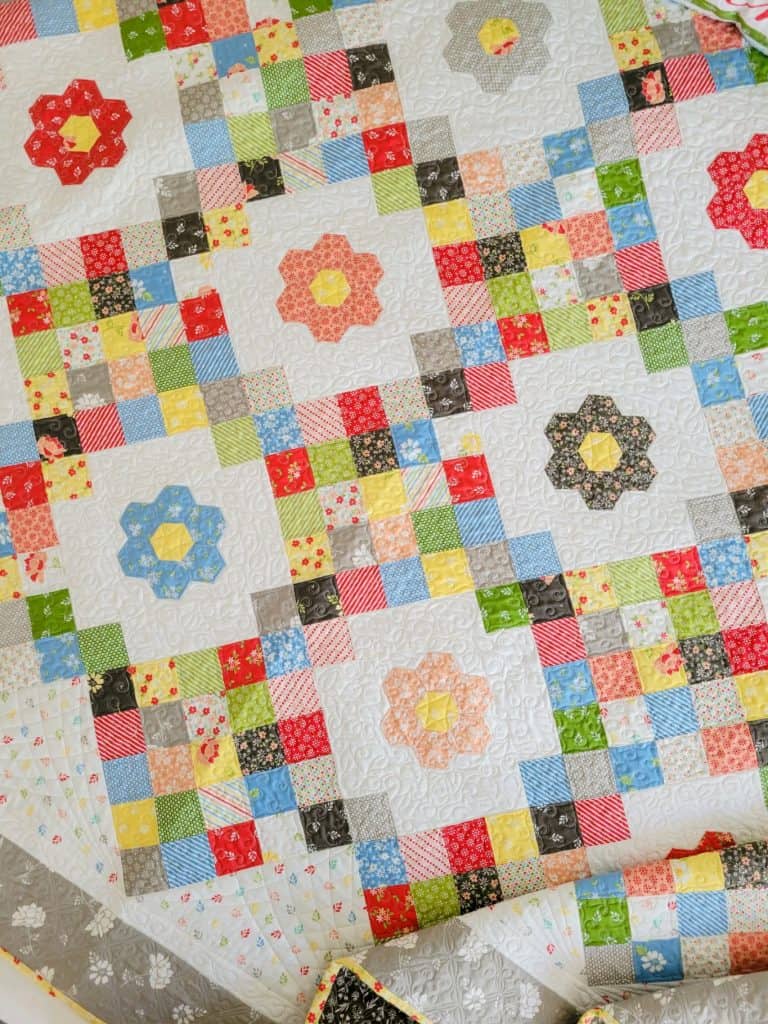 Thanks so much for stopping by to read about the Emma's Garden Quilt design. It's one of my all-time favorites, and I hope you'll enjoy making it. Happy quilting!