Hello, friends, and happy Wednesday! I'm so happy to be sharing for the Moda Blockheads 4 Block 1 quilt along. The Moda Blockheads 4 group features 28 Moda Blockheads who have designed a wonderful group of blocks in two sizes for a sampler quilt. There will also be some bonus blocks along the way along with several different setting ideas. This week's block is a terrific one, and since I'm making blocks in both sizes, I have two blocks to share with you. Keep reading for all of the pertinent links, resources, tips, and more!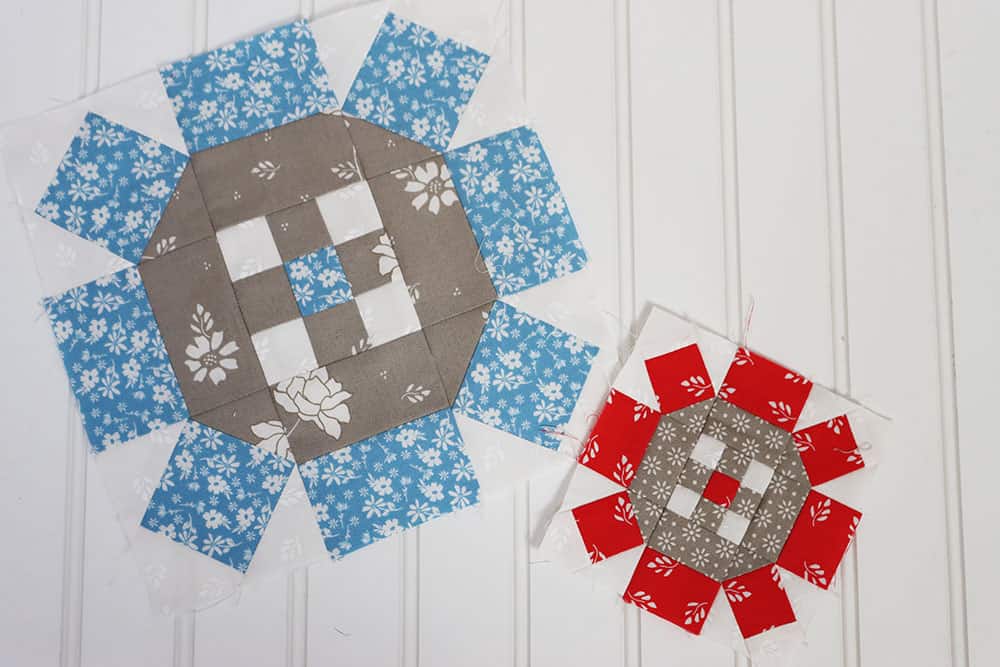 Moda Blockheads 4 Block 1
This week's block is called "Square Wheel" and is by Lynne Hagmeier of Kansas Troubles. This is such a great block and is the perfect start to the quilt along (also be sure to check the pattern PDF for some other shading options that are also great). You can find the PDF instruction download for today's block on Lynne's blog here (or click the button below). And keep reading for my tips for this week's block.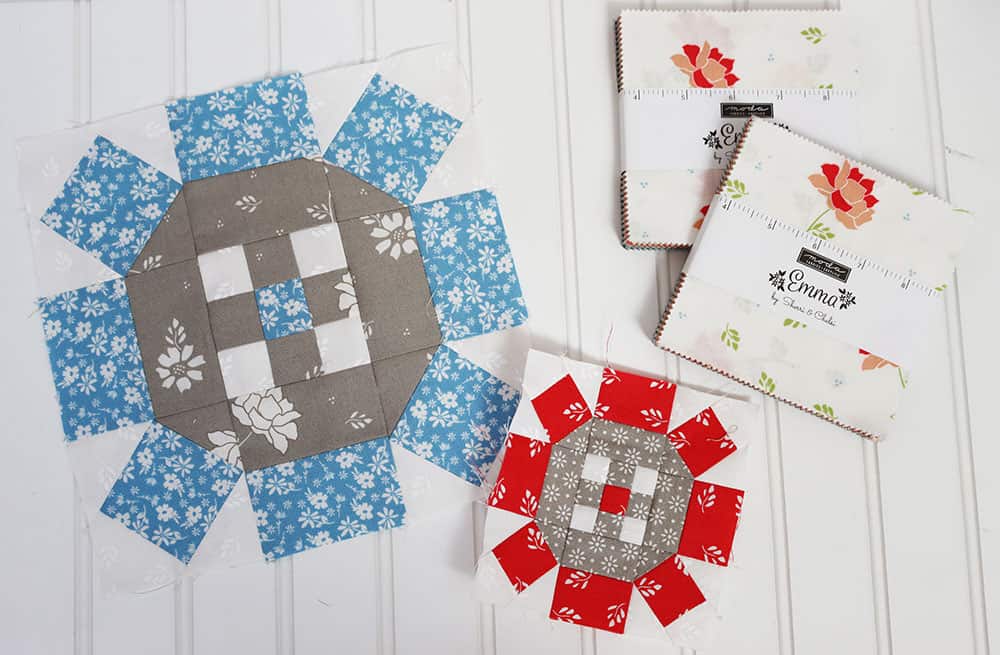 Moda Blockheads 4 Basic Methods + Information Sheet
First, though, you'll definitely want to start by downloading the Moda Blockheads 4 Basic Methods + Information Sheet. Whether you are an experienced quilter or just beginning–you'll love all of the wonderful information on this PDF created by Carrie Nelson.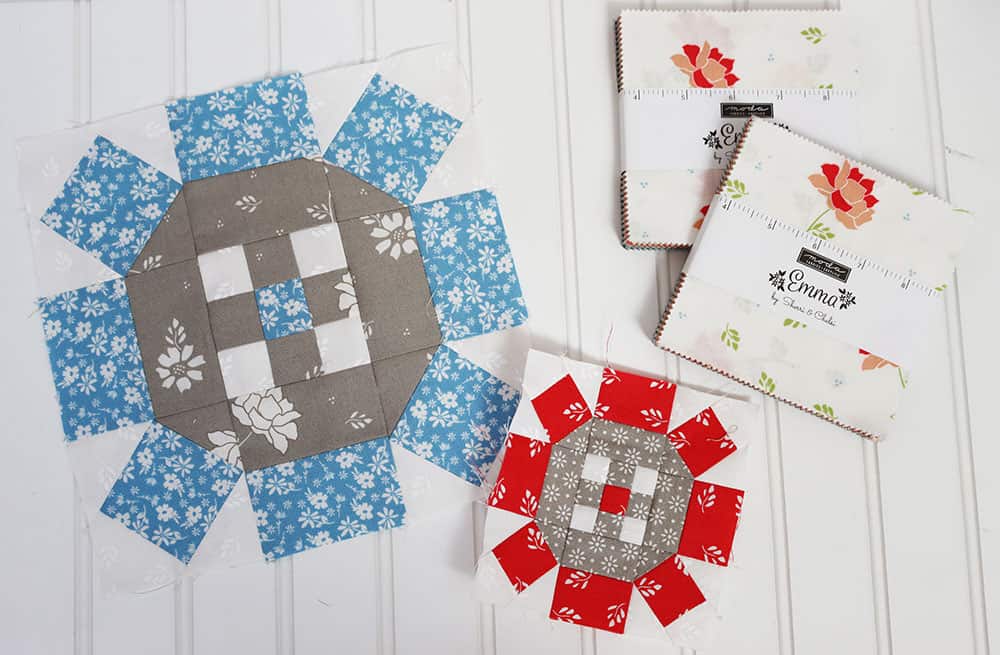 Moda Blockheads 4 Block 1 Tips and Tricks
I used Doug Leko's Mini Simple Folded Corners Ruler for the four corner units on both blocks. This tool really is a time-saver.
Additionally, I used strip-piecing for the center nine-patch units in both blocks. Instead of cutting squares I cut longer strips. I love that it increases the accuracy of the center unit. I do this frequently and often am able to make another nine-patch unit for my scrappy block stash to use later.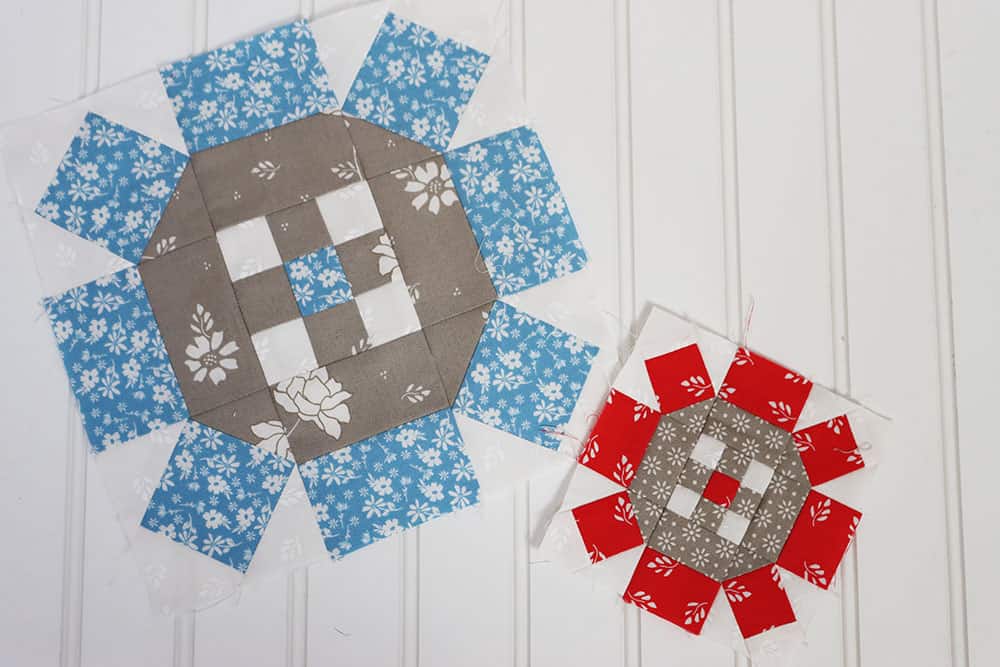 Moda Blockheads 4 Quilt Along Details
Okay…so that's it for today. If you have any questions, please don't hesitate to leave them in the comment section, and I'll get them answered asap. And below you'll find links that I'll include with every post: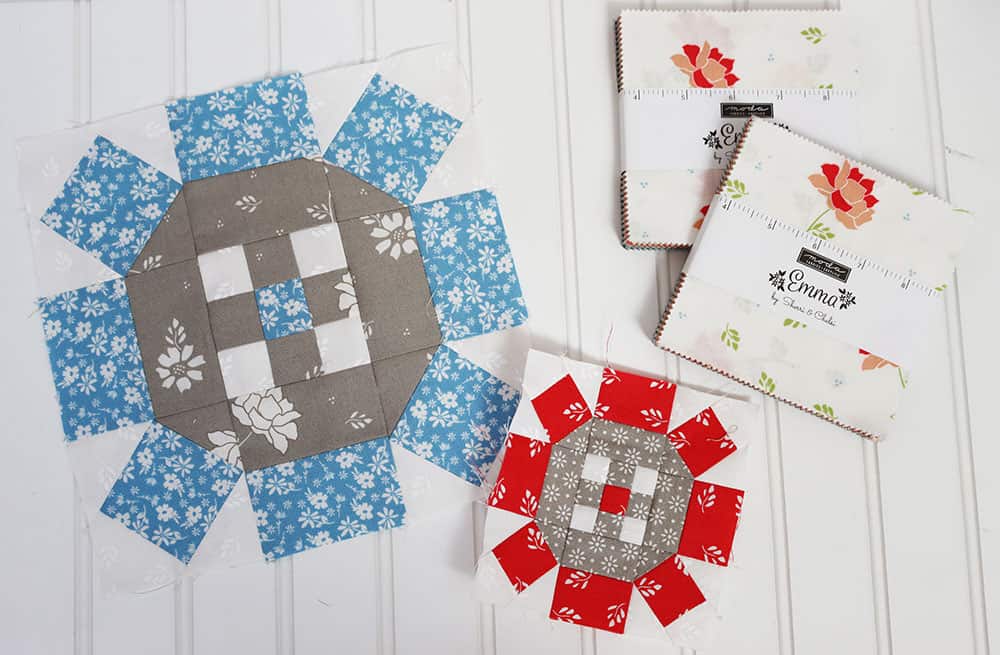 Happy quilting!