Hello, friends, and happy Saturday! Thanks so much for stopping by to read the Saturday Seven 208: Lifestyle & Inspiration for Quilters post. My Saturday posts are a potpourri of interesting articles, recipes, quilting & sewing inspiration, organization, home and lifestyle tips plus more. I hope you'll enjoy today's post and that it will inspire you for a creative and relaxing weekend. Enjoy!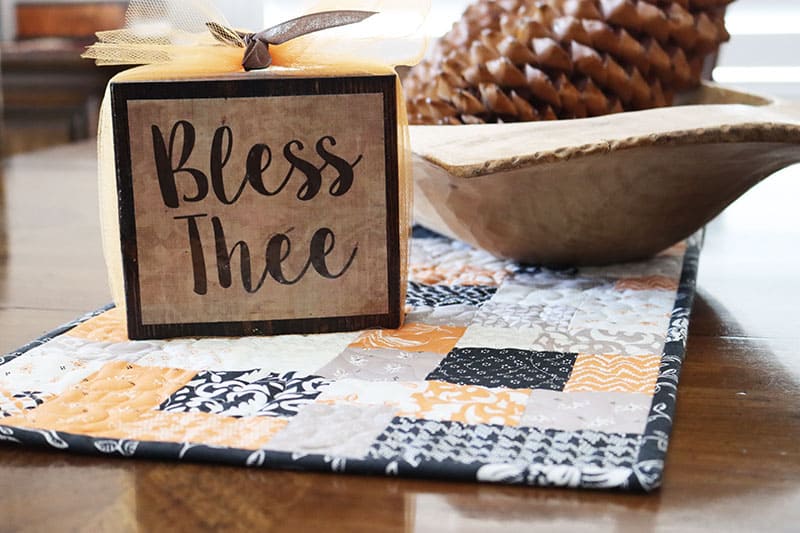 Saturday Seven 208: Lifestyle & Inspiration for Quilters
1. Self-Care
First, I loved this post so much…it's so important to realize that not everyone is feeling especially joyful right now. I also loved this post on Gratitude. And this little sign was an instant pick-me-up.
2. Cook
If you're still planning next week's American Thanksgiving meal…this post is for you (with a free downloadable meal planner, Thanksgiving day schedule, and shopping list printable). This Wild Rice Salad with Mushrooms and Herbs looks like an amazing Thanksgiving dinner dish. And another idea (if you're still looking for them for next week) is this Creamy Gruyere Baked Zucchini Squash Gratin. And Pumpkin Rosemary Dinner Rolls also look delicious. Finally…just one more pumpkin recipe…I have it on good word that this Pumpkin Cobbler is amazing!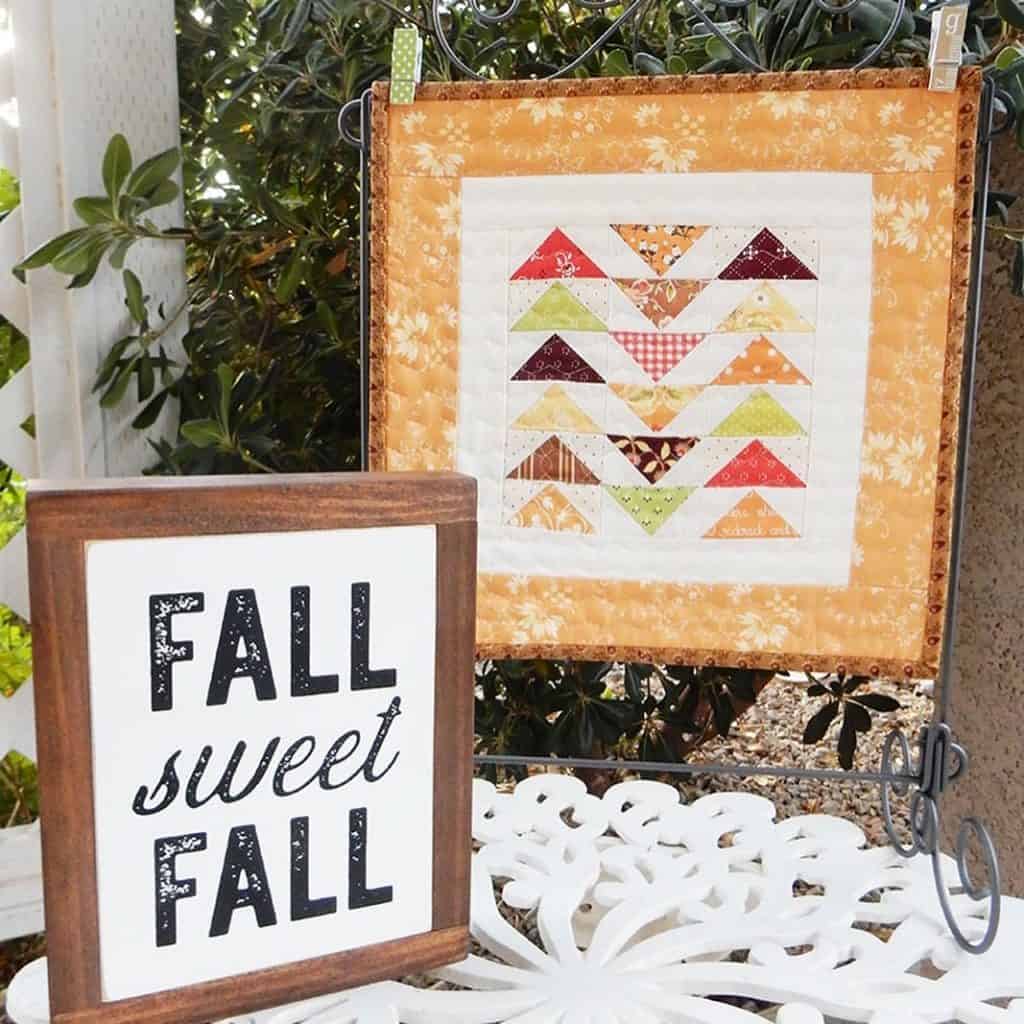 3. Quilt + Sew
If you're still looking for a fun (and free) Christmas project that will go together quickly, you'll love this Charming Christmas Wall Hanging. Here is a cute Coffee Cup Mug Rug Tutorial (so easy to customize with a different applique or focus fabric instead of the coffee cup, too). And this project is darling and perfect if you have little ones you might be sewing for this holiday season.
4. Travel Tips
It's been so long since travel was a normal part of everyday life. But with things opening up to the "new normal" I'm looking forward to a few trips (and in-person quilt lectures, trunk shows, and classes) in 2022. I always over-pack, so I loved this guide for better (and more condensed) packing. (Plus, her new book is absolutely beautiful. I'm reading and enjoying it now).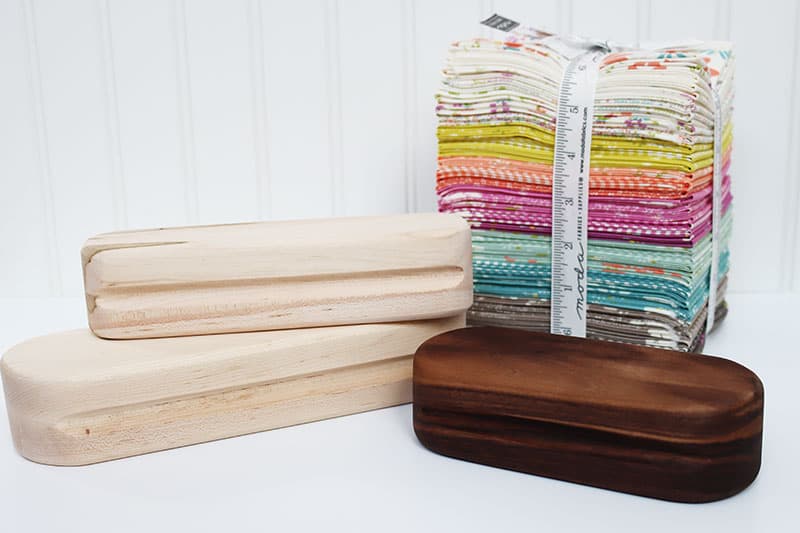 5. Shop Small Spotlight
I thought it would be fun to highlight small shops I love for the remainder of the holiday season. Today's shop is a beautiful woodworking shop, Hard Rock Wood Works. They have beautiful Tailor's Clappers (like the ones pictured above) along with a lot of other beautiful and useful products like book stands, cutting board holders, cutting boards, plant stands, and more! I am absolutely in love with the beauty and quality of the gorgeous clappers above. (I will note that they sent Chelsi and I the beautiful clappers in my photo at no cost; however the opinions here are my own).
6. Quilting Life Shop Sale
It's time for my annual fall Quilting Life Shop Sale…find 30% off everything in my shop through the end of the month with the code THANKFUL21. (I added in some fun new items just recently in the fabric, pre-cuts, and gift items sections. And thank you so much for supporting my small business now and throughout the year.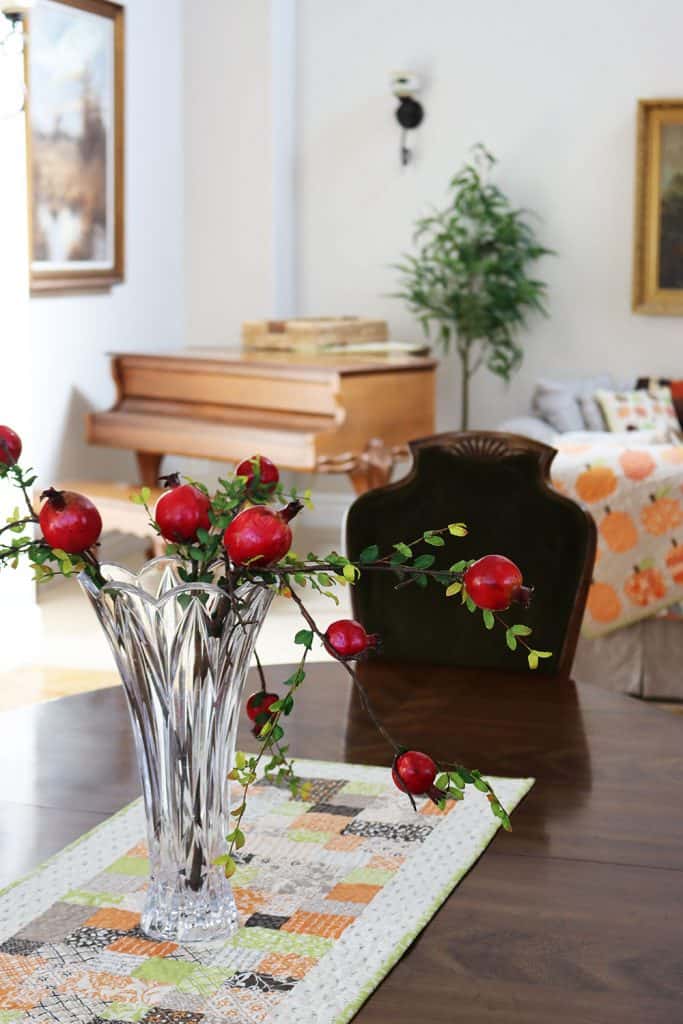 7. Last Week on the Blog
Here are links to last week's posts:
Thanks so much for stopping by to read today's Saturday Seven 208: Lifestyle & Inspiration for Quilters post. If you are looking for more similar inspiration, you can find all of the previous posts in this series here.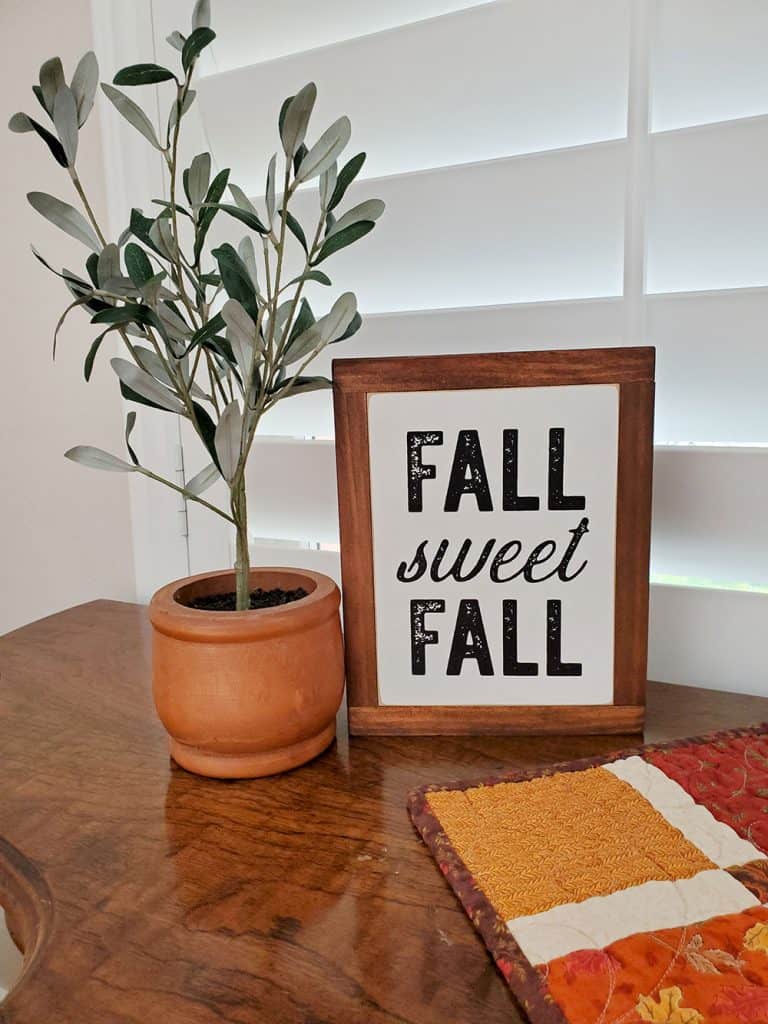 Happy quilting!