Hello, friends, and happy Friday! Today I'm sharing the Moda All-Stars Soft Spot Pillow Book along with a giveaway. It's always fun to be able to participate in a Moda All-Stars project book. And because I really love pillows, this one was especially fun to work on. Keep reading for more details about the book along with the information to enter a giveaway here and on Instagram.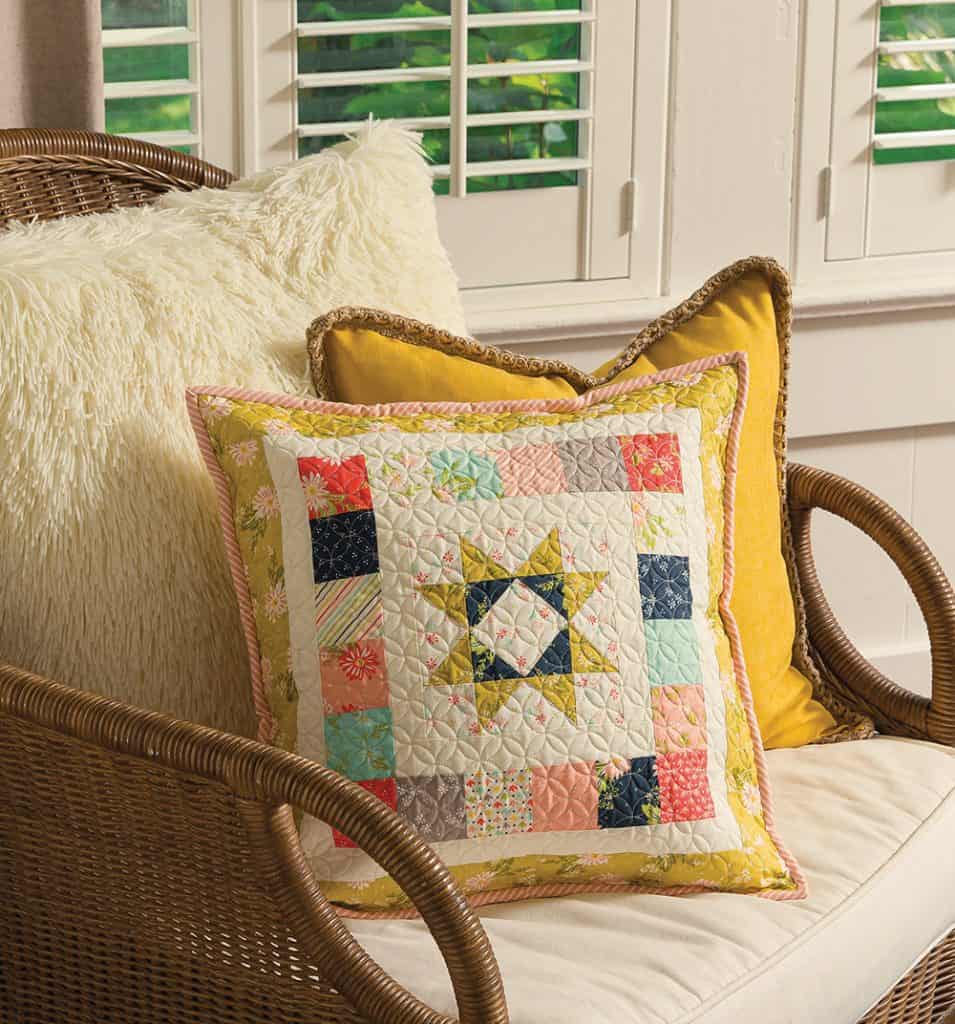 Moda All-Stars Soft Spot Pillow Book
Sea Breeze Pillow
I used our Happy Days fabric collection for my "Sea Breeze" pillow which is one of 17 fun pillow and cushion designs. The border and binding combination I used for this has been one of my favorite fabric combinations from the Happy Days group. And this pillow design is a timeless one that would also look good in any fabric combination including seasonal prints for the 4th of July and Christmas holidays.
More Pillows
Pictured above are three of my favorites. But there are actually 17 different pillow patterns in this book, and I can see myself making every single one! Additionally, my daughter Chelsi has a fun pillow included in this book which also uses our Happy Days collection.
Giveaway Details
We were asked to answer the following fun questions as part of this week's sharing of the Moda All-Stars Soft Spot book. You'll need the answers below to enter the giveaway for an e-book on my Instagram account here. (You can also find the other Moda All-Stars who are posting today from my pillow post there).
My favorite size pillow to make is either 18″ x 18″ square or a standard sized pillow sham (rectangular).
I get my pillow inserts at Pottery Barn (when I have a coupon) or Amazon.
I love the pillow I made for Soft Spot…but my favorite pillow makes are actually two from my most recent book, Home & Hearth pictured above.
How many pillows is too many? I love pillows and set them in chairs, on sofas, and on beds whenever I can. So I'm not going to set a ceiling on pillows here 🙂
Finally, for US readers only, leave a comment on this post with your favorite tip for pillows to win a print copy of the book. I'll keep the giveaway open through Sunday night and update this post with the winner next Monday, November 22nd.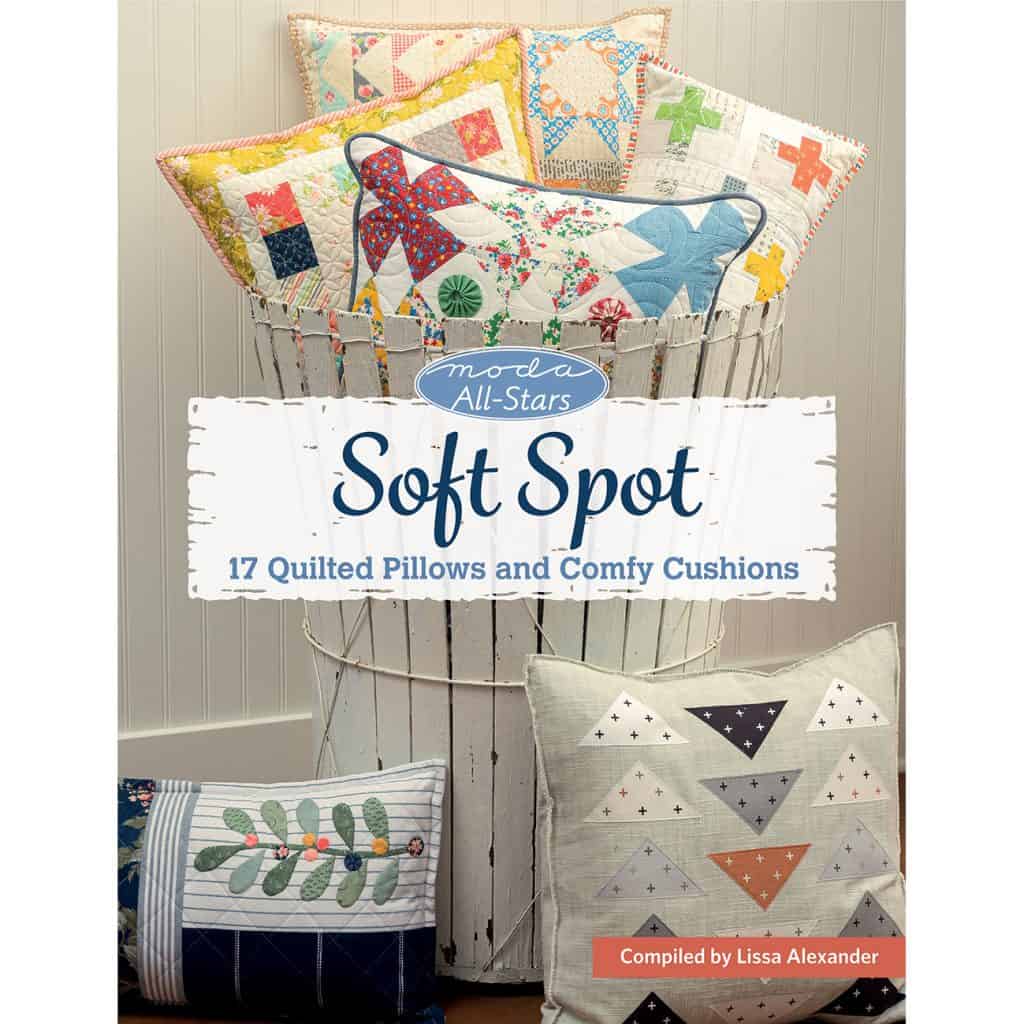 Where to Find the Moda All-Stars Soft Spot Book
If you're looking for a copy of the Moda All-Stars Soft Spot book, I have a few signed copies here. You can also find it on Amazon here, and directly from the publisher, Martingale, here.
Happy quilting!