Hello, friends! Thanks so much for stopping by for today's Saturday Seven 187: Lifestyle + Inspiration for Quilters post. If you're new here, you'll want to know that my Saturday posts are a fun round-up of ideas I find throughout the week. Find good reads, recipes, and quilting and sewing inspiration for the week ahead. During the week I publish primarily quilting-specific posts, which I love, but these Saturday posts are always so fun to put together. Enjoy!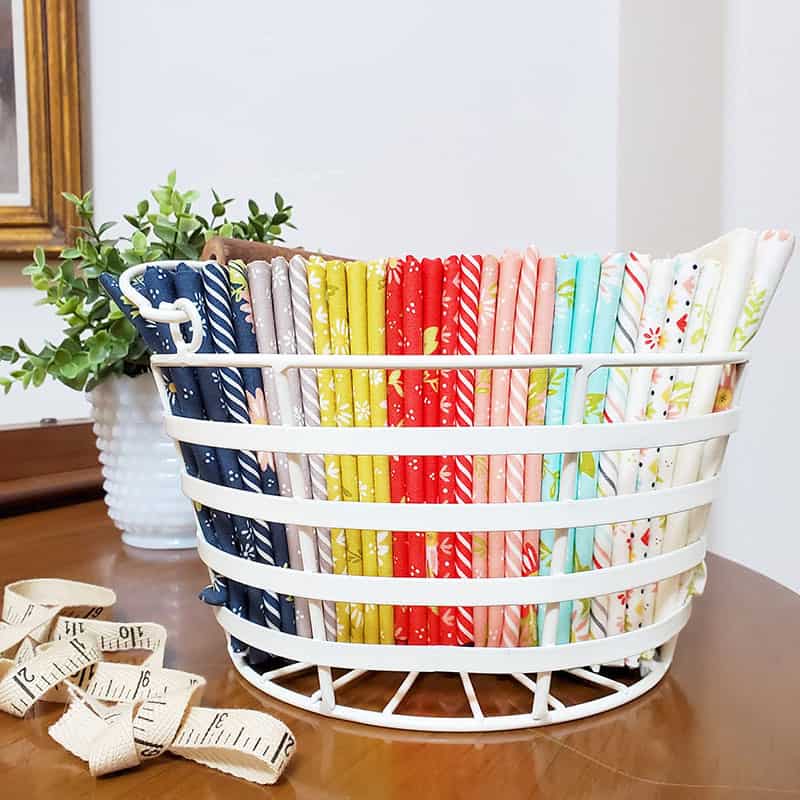 Saturday Seven 187
1. Self-Care
Here is a list of 15 rituals to set you up for a great week (choose as few or as many as you'd like to add to your weekend). And here is a short list of simple habits that can make things just a little easier every day.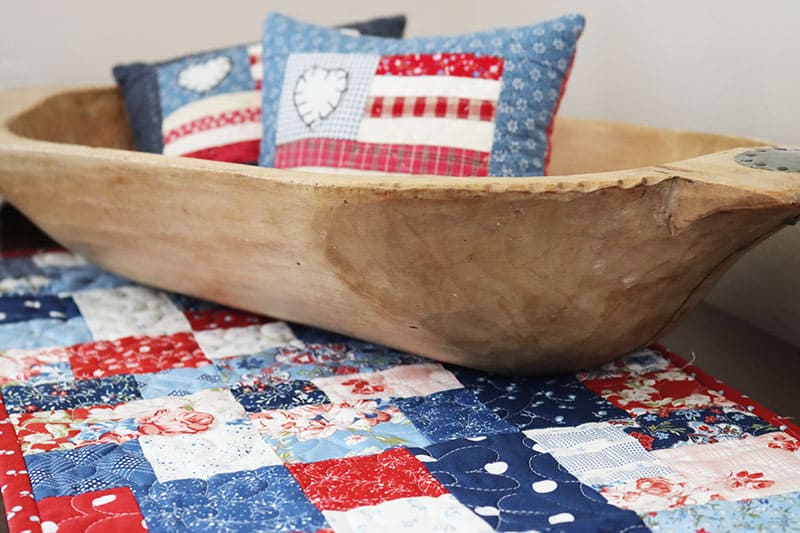 2. Cook
I can't wait to try this Cilantro Ranch Pasta Salad. And I also want to make this Garlic Tomato Bruschetta. This Salmon with Garlic Cream Sauce looks amazing, too! Strawberries just say summer to me…so I can't wait to try nearly every recipe on this Strawberry Recipes Roundup. Finally, this article with lots of tips from chefs had many good ideas.
3. Quilt + Sew
Friends–I have been sewing up a storm lately. In the past seven days I finished three large quilts (and made a mini quilt a couple of days before that). Mark your calendars for July 16th which is when I can share the new fabrics and patterns. Get finishing information for your Sewcialites Quilt Along quilt here (I'm still putting mine together–haven't decided on my layout after seeing this one). And find block 3 in the American Quilter's SAL from Lisa Bongean of Primitive Gatherings here. And find an excellent article on thread here.
4. Quilting Life Quarterly: Quarter 3
My Quilting Life Quarterly digital download for the third quarter is just about ready! I can't wait to share it with you soon (the new quarter begins next week). There is a lot of great content in the Winter and Spring issues if you didn't get them earlier. Find them here.
5. Shop Update
After several months of waiting for our Happy Days precuts to arrive…they are finally here! Pre-orders are being shipped as fast as possible…and there are some extra bundles, layer cakes, jelly rolls, honeybuns, and charm packs for sale here along with a couple of extra Beach House Quilt Kits here. (There are also some fun Sincerely Yours Scrap bags in the shop, but I'm not sure how long they will last).
6. Organize + Summer
First up is a simple to-do list trick from The Modern Mrs. Darcy. And next is this list of ideas of "How to Become a Minimalist Without Decluttering…Yet." Finally, I keep finding fun summer lists…you'll love the ideas found in "26 Ways to Really Soak in the Summer."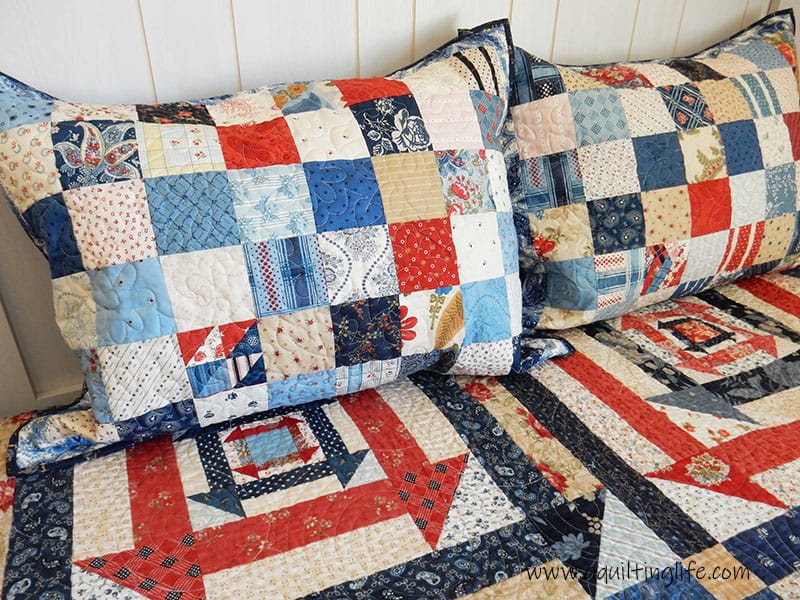 7. Last Week on the Blog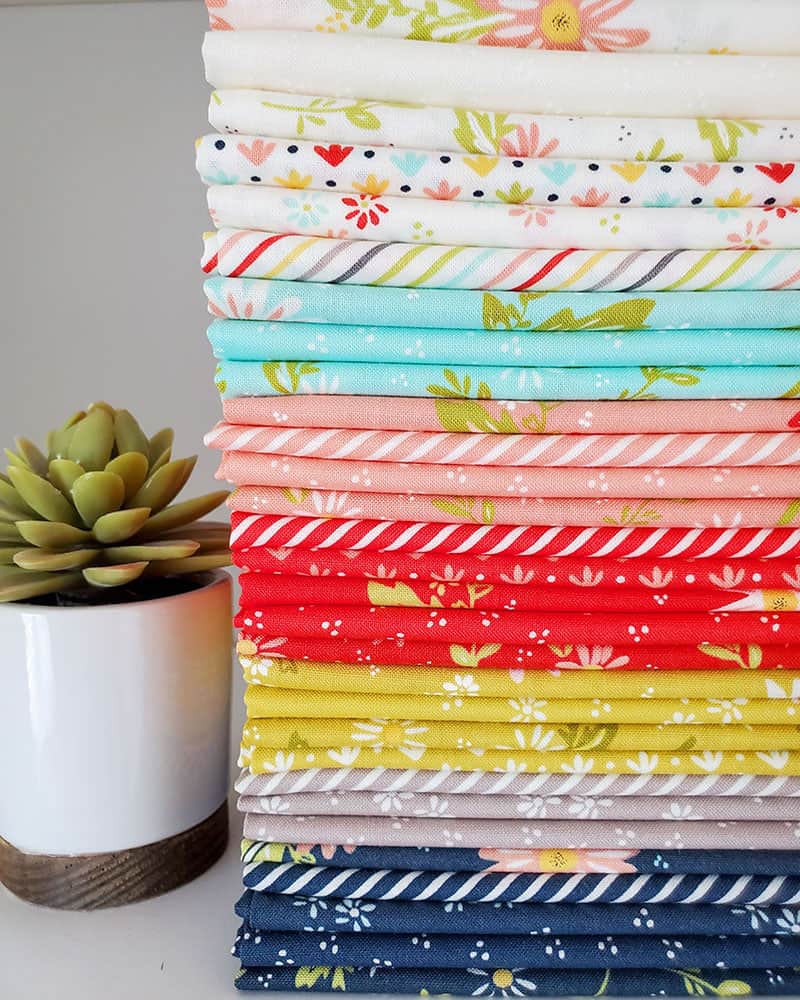 Thanks so much for stopping by to read this week's Saturday Seven 187. If you are looking for more inspiration, you can find all of the previous posts in this series here.
Happy quilting!