Hello, friends, and happy Wednesday! Today I'm sharing my Sampler Spree Week 8 blocks. I realize how much I enjoy having a weekly quilt along to participate in. And 4-5 blocks has seemed very doable for me this summer even with how crazy-busy things have been most of the time. Also, it's been good for me to sew several blocks at a time to make it easier to keep a nice mix of colors and prints. Keep reading to see details on this week's blocks along with any tips, tricks, or tools I used.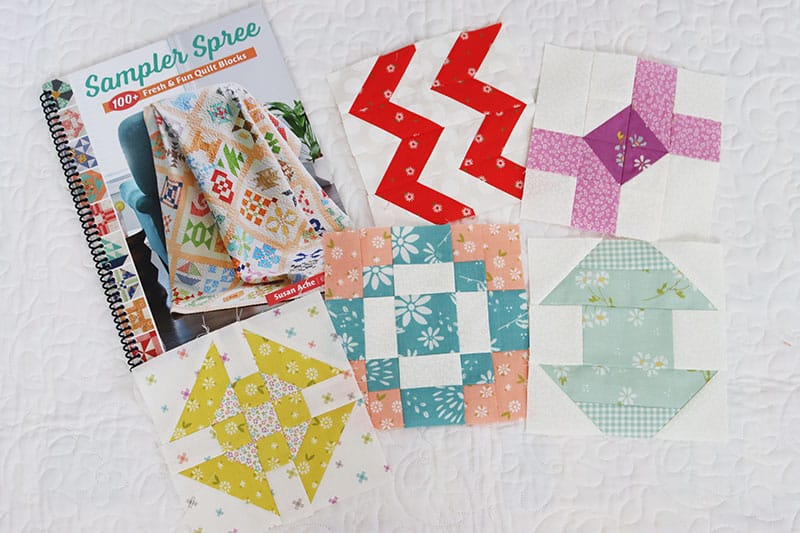 Sampler Spree Week8
Week 8 Blocks
Lightning Strikes, Block 31 – I used the daisies on red from our Sincerely Yours collection to add in a touch of red. And the Mini Simple Folded Corners Ruler was super helpful for this block.
Mr. Roosevelt's Necktie, Block 32 – I used Seashore Drive fabrics for this one with two different prints in orchid and the tone on tone tiny floral.
Antique Tile, Block 33 – More Seashore Drive fabrics here–I love the juxtaposition of the blue and the daisies in light coral. This one went together quickly.
Buoy, Block 34 – I used two different aqua prints from Seashore Drive, and I also used the Mini Simple Folded Corners Ruler to add the corner triangles.
Double Shoo Fly, Block 35 – And finally, this one might be my favorite this week. I love the citrine daisy print mixed with the multi tiny floral and the low-volume background. And yes, I also used the Mini Simple Folded Corners Ruler again here.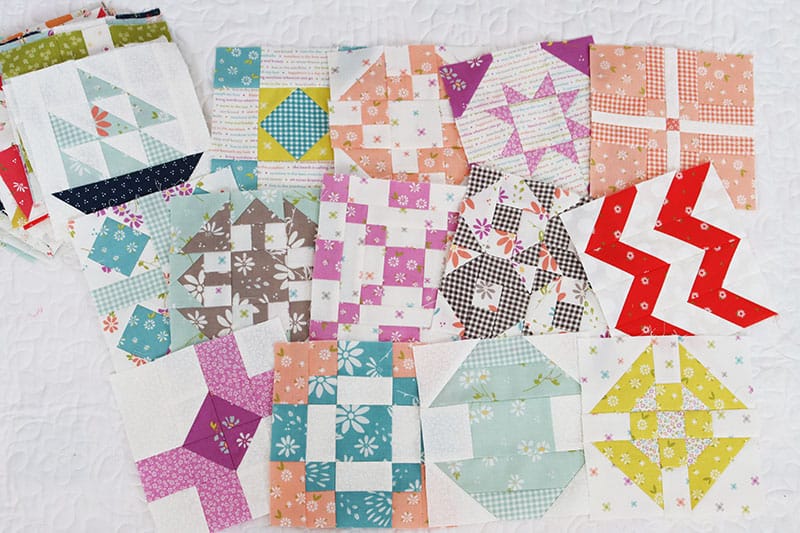 Sampler Spree Quilt Along Links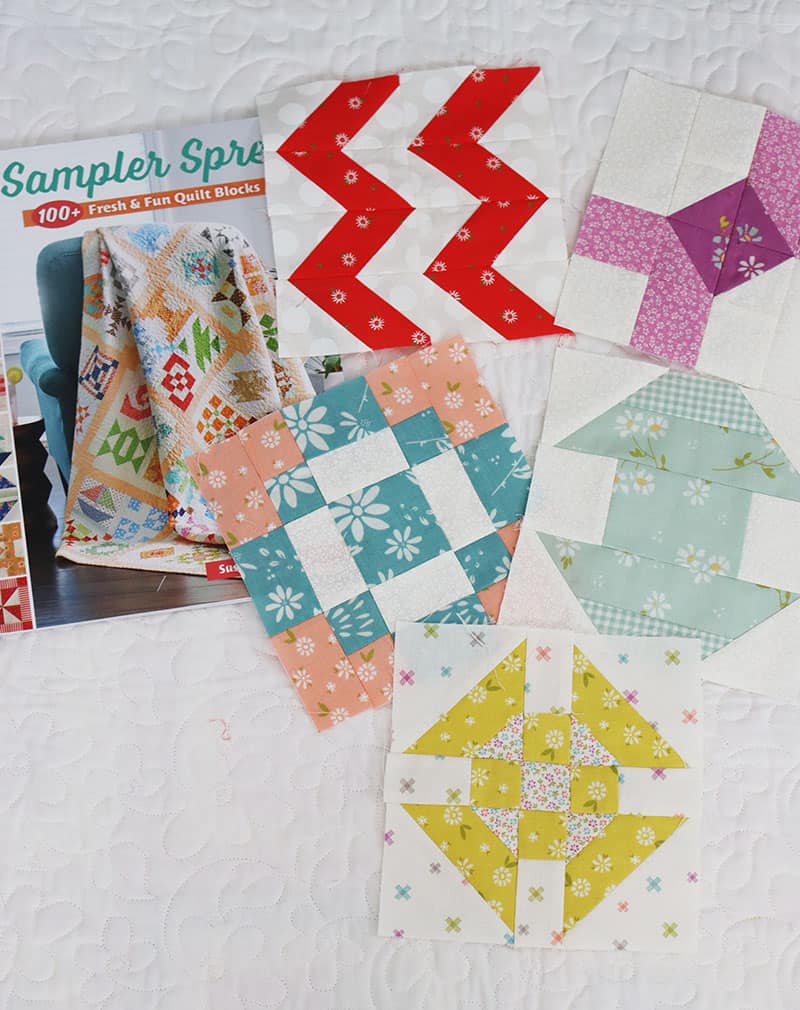 Seashore Drive Notes…
My final order of Seashore Drive patterns finally arrived this week after a little shipping delay, so all of those pattern orders will be shipped within the next day or so. Also, be sure to stop by tomorrow for the August Block of the Month pattern and video–it's a fun one!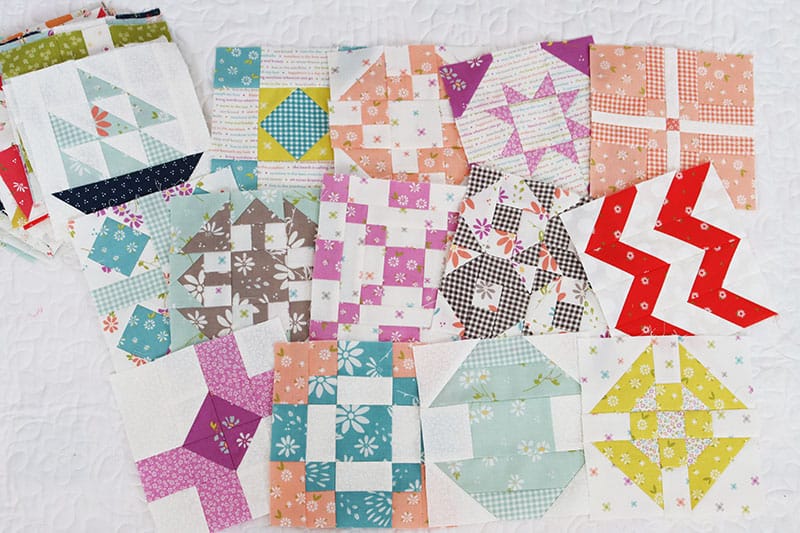 Happy quilting, and thanks so much for stopping by!