Hello, friends, and happy Thursday! I'm excited to share the Quilt Block of the Month: August 2021 blocks today. This month's pattern is one of my favorites, and I love it in both sizes (and in both fabric collections I'm using). Read on for tips and tricks, and be sure to watch the block video for even more ideas about the block.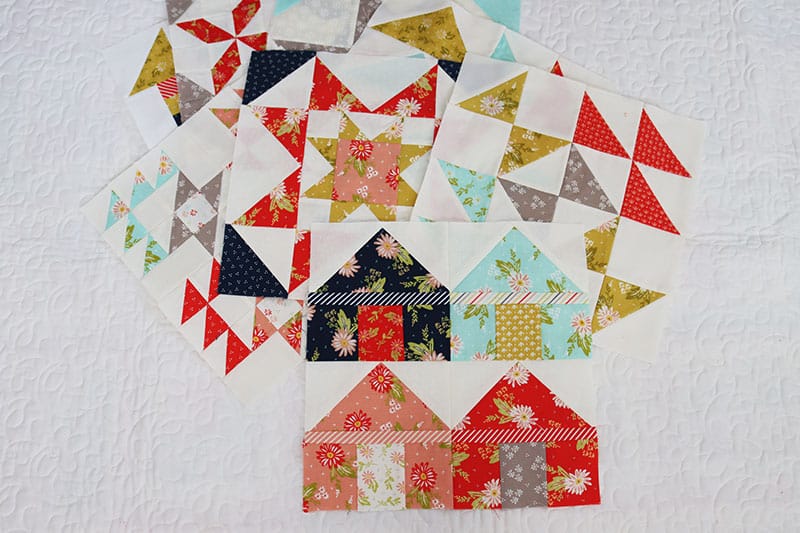 Quilt Block of the Month: August 2021
2021 Block of the Month Details
First, this is a mystery block of the month. (No full-quilt pictures yet).
The quilt is a sampler with 12 different unique pieced blocks. No applique' or paper piecing required.
Patterns release monthly on the first Thursday of the month here on the blog.
Each month, a step-by-step video tutorial sharing how to make that month's block will be featured. Watch the video here on the blog or on the YouTube channel here.
Get the Fabric Requirements for the finishing of the quilt in the September block post. For blocks, I suggest 12-15 fat quarters for the large blocks (fat eighths will work for the small blocks). You'll also need 2-½ yards of background for the larger blocks and 1-½ yards of background for the smaller blocks.
I also have some Happy Days pre-cuts in the shop (they finally arrived).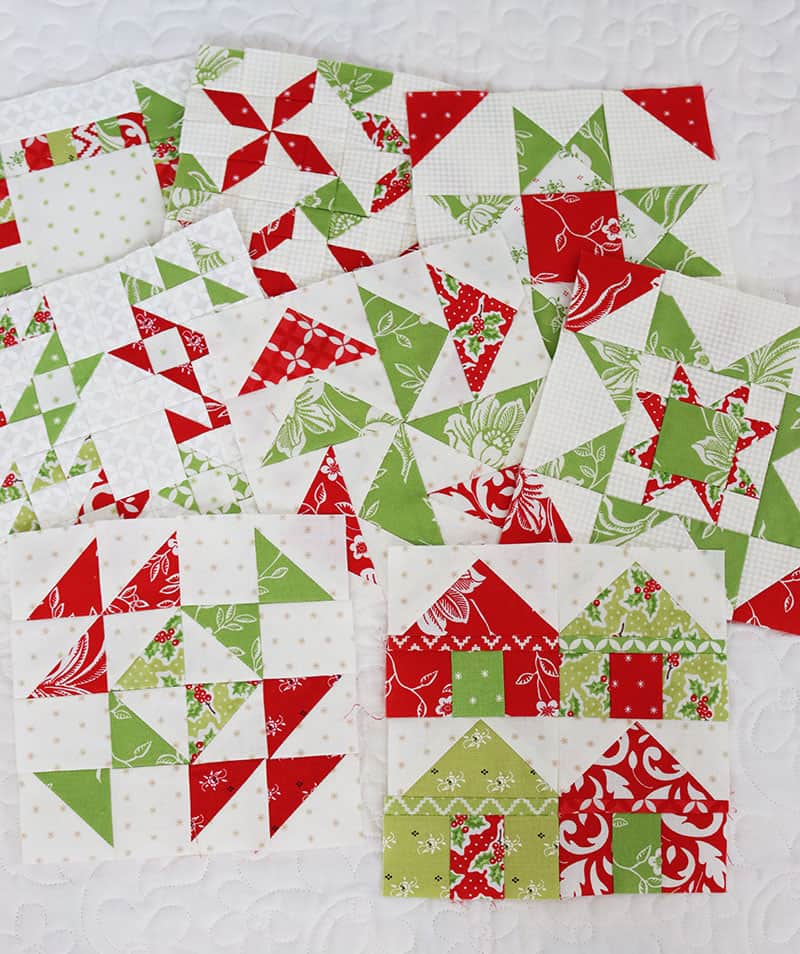 August 2021 Block Tips, Tricks, and Links
August Block Video
Watch this month's block video above, or go here to watch it on our YouTube Channel. In the video I share some thoughts about the process, and also share the pressing directions that will help you make sure your block is flat.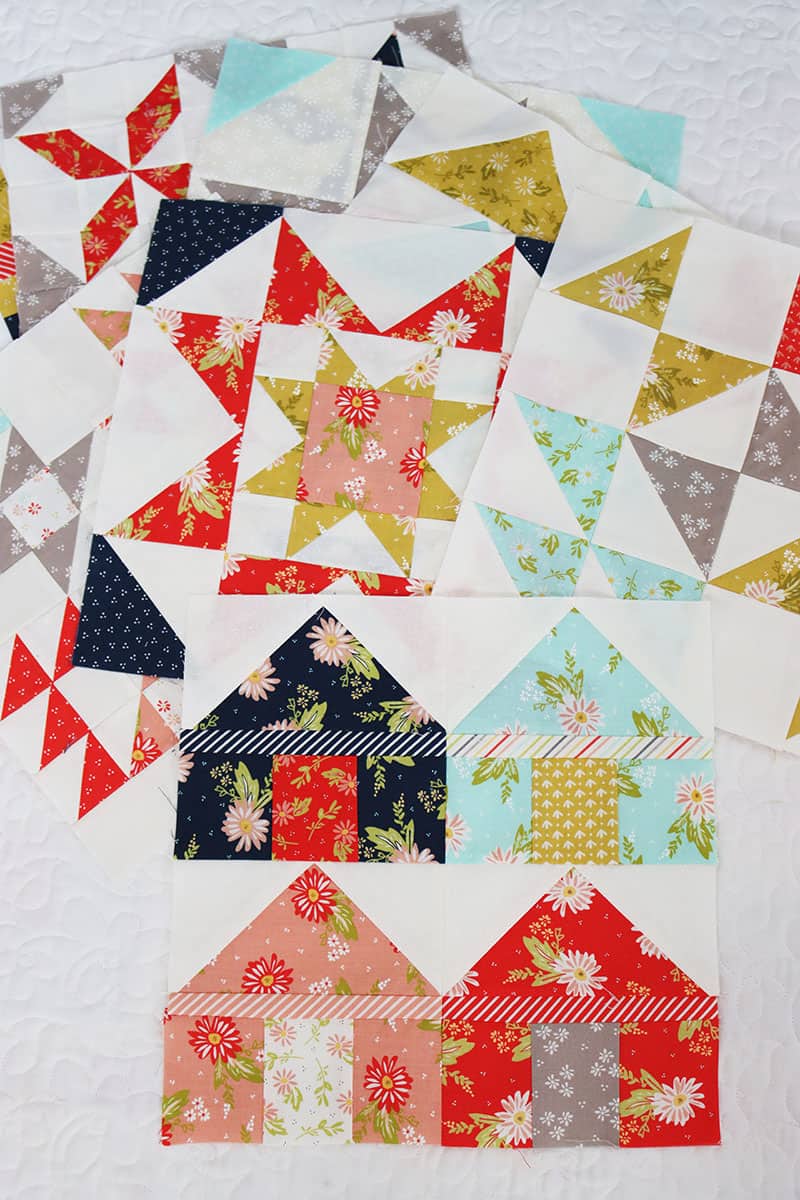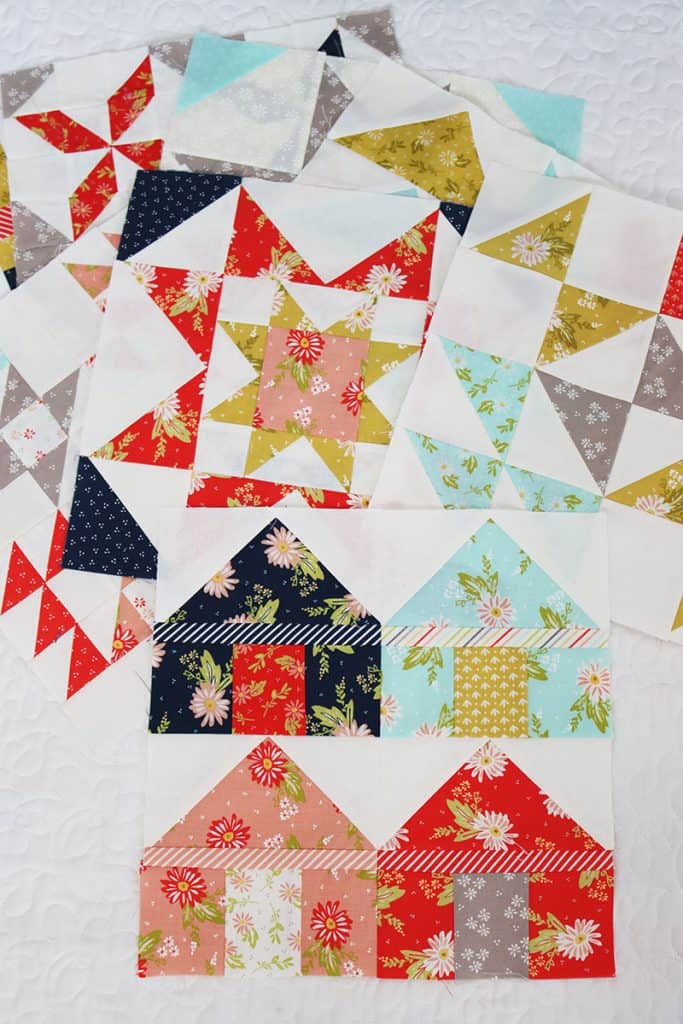 Thanks so much for stopping by for today's Quilt Block of the Month: August 2021. Happy quilting!