Hello and happy Monday! It's late afternoon, and this post was supposed to go up about four hours ago…but you know how Mondays sometimes go 🙂 Today is the monthly Minis & More post, and today we are featuring red, white, and blue patriotic quilts small projects. It was a perfect theme for our May sew along because you can decorate with these colors from May through the Labor Day holiday here in the United States. And we got so many fun entries this month! Enjoy!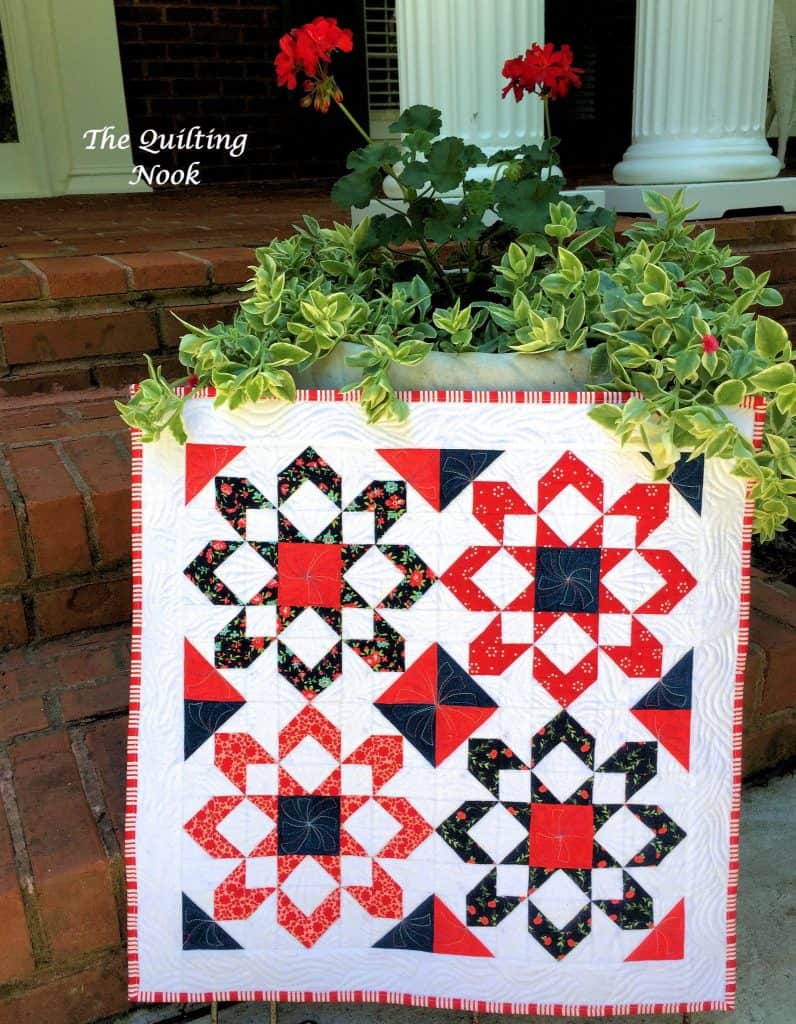 Patriotic Quilts
Brenda made this gorgeous Fireworks Mini Quilt (pattern in PDF and paper here). Brenda used mostly Bonnie & Camille fabrics for her quilt; however, she used some of our Creekside collection in the lower-right hand block. It's just a fun quilt (I love the stripe binding, too)! You'll have to visit Brenda's blog to see some close-ups of her beautiful quilting, too!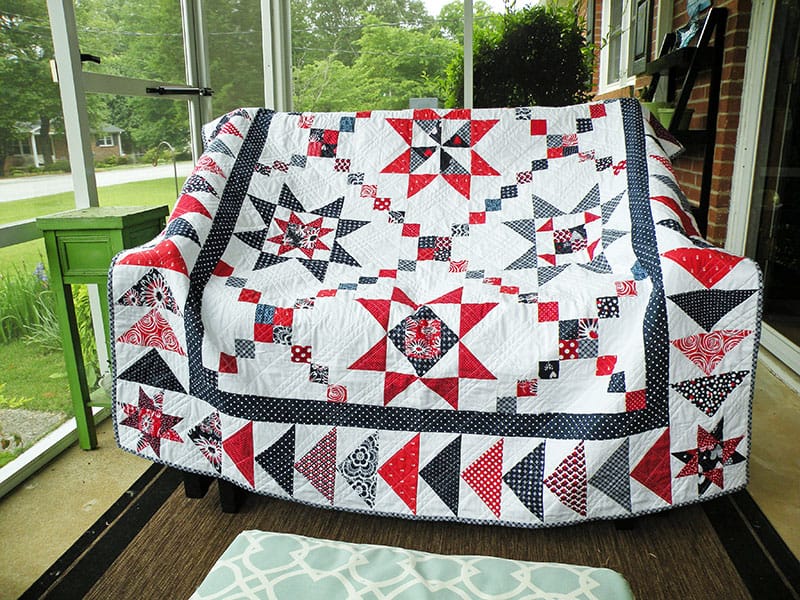 This quilt is definitely not a mini…but don't worry, Janice made this one AND a mini from the left over scraps. She used tutorials from Jodie at Fort Worth Fabric Studio for both of her projects.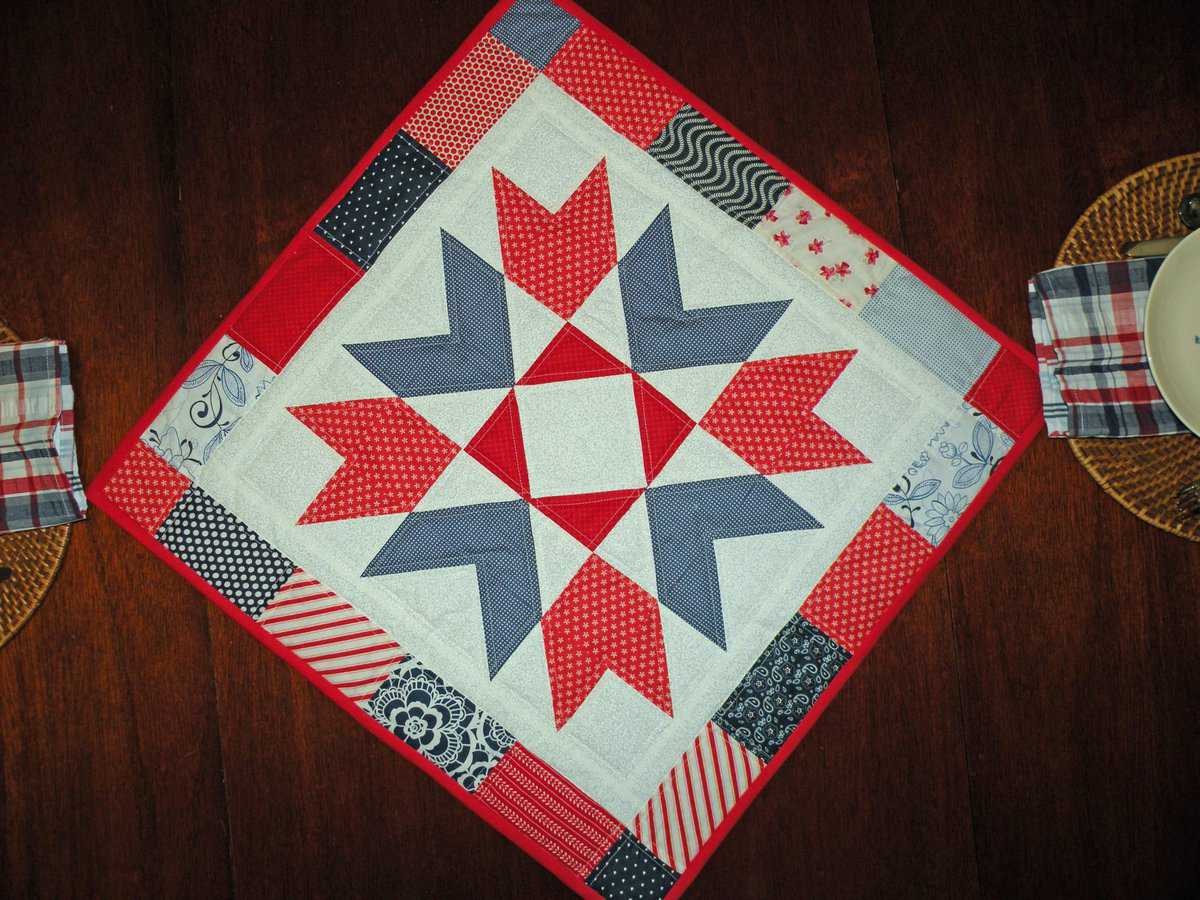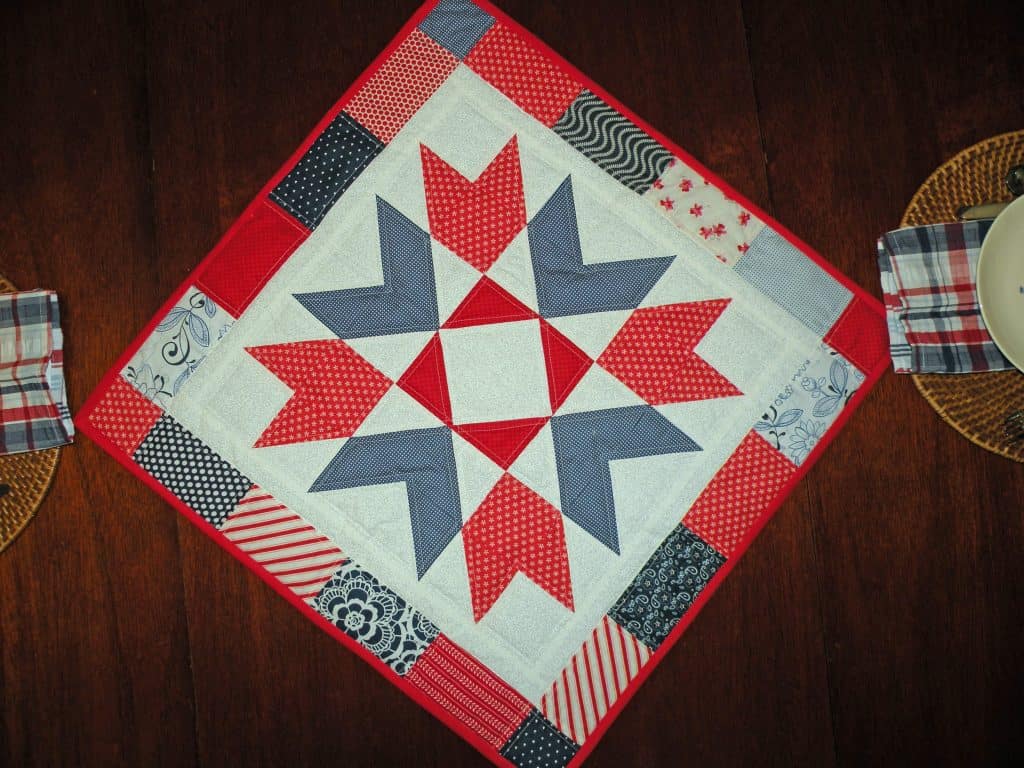 And here is Janice's fun mini! So cute! I love using project left-overs to make coordinating smaller projects. And for some more fun small projects, visit Michele's blog here. I've seen the projects she's sharing, and they're good ones!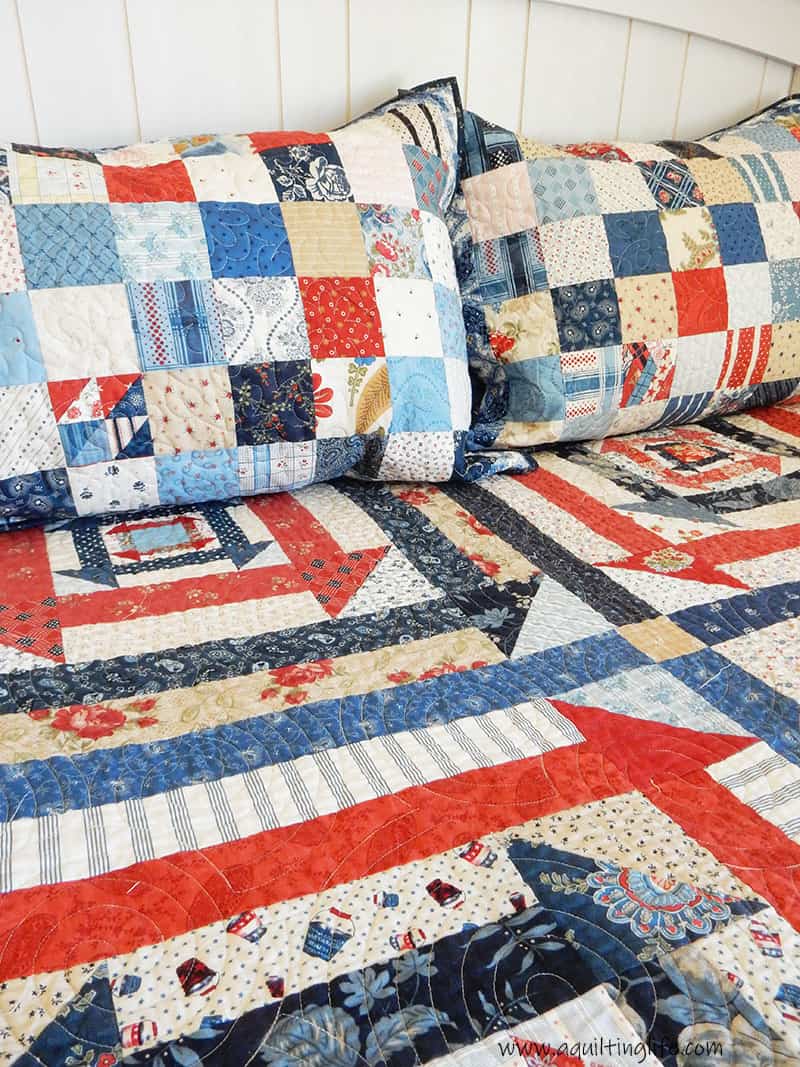 One of my favorites are these red, white & blue pillow shams I made last summer using this tutorial. I'm so glad I made them last year! You can find the tutorial here.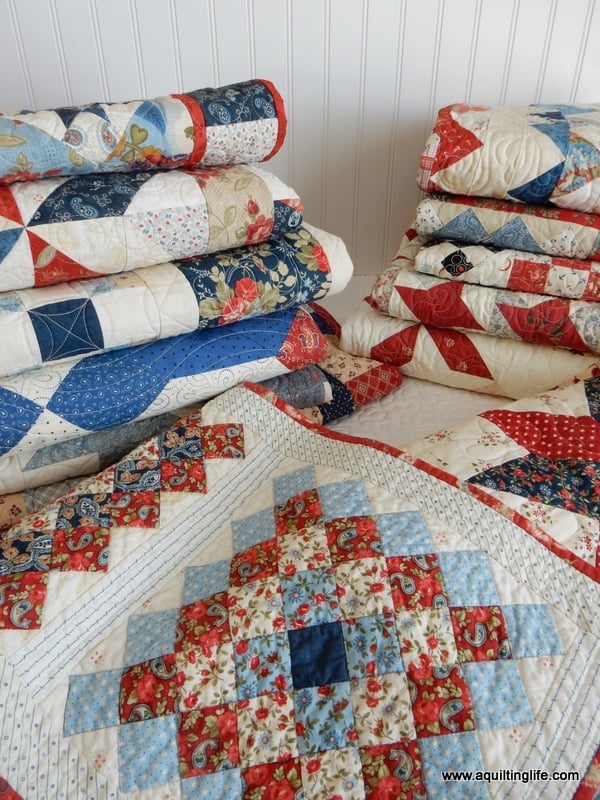 I probably have more red, white & blue patriotic quilts than any type other than quilts with our fabric collections and Christmas quilts. So it's really fun for me to get them out each May and do a little decorating! You can see a blog post I did on them last year here (with links to details and pattern information).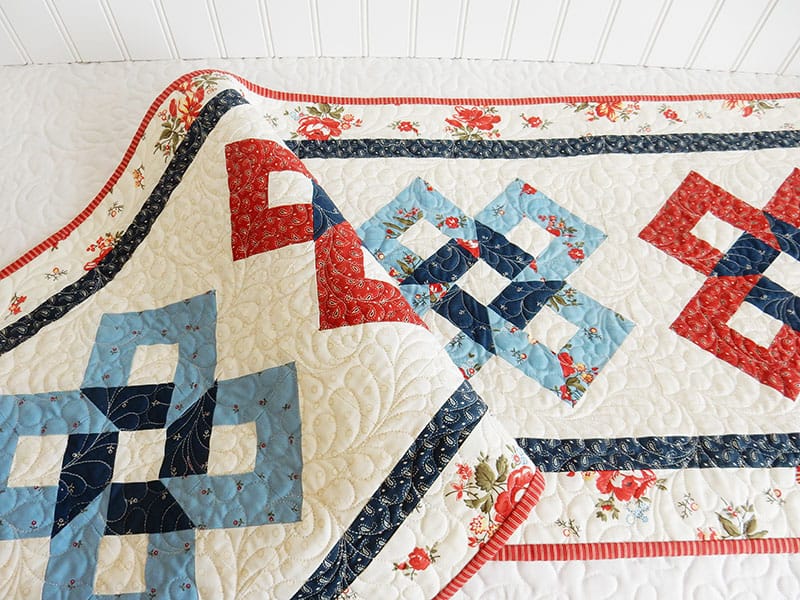 Perhaps one of my favorite red, white & blue small projects is the table runner above. I absolutely love it! You can find the pattern in this book, and you can see my blog post about it here.
July Minis & More Parade
Our July theme will be small gift ideas! We think it will be a perfect theme since a lot of quilters start thinking about handmade gifts for the holidays during the summer. Michele has some fun small project links on her page today. You can also look at this post on small project for some ideas. And you can get more ideas from my Small Projects Pinterest Board here. Simply send your photo of your completed project to Michele or me by June 30th to be included in our July parade.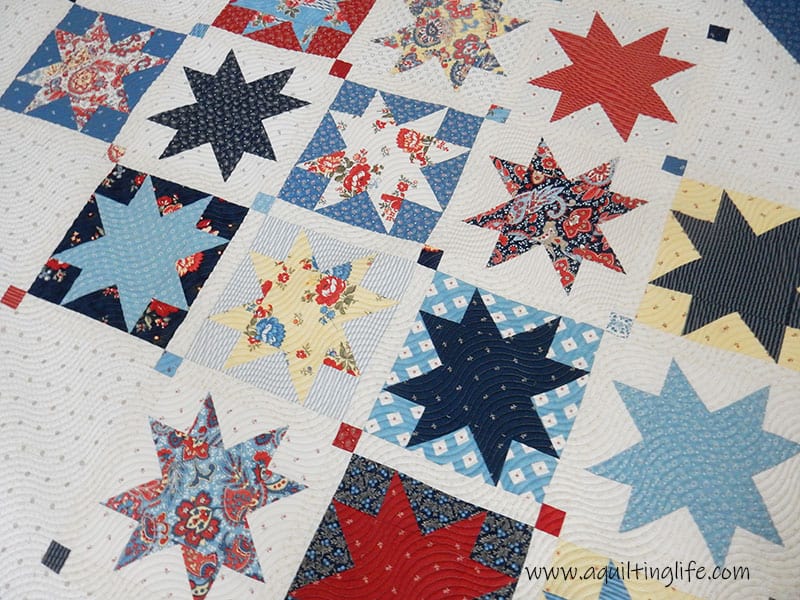 Happy quilting, and thanks so much for stopping by!