Hello and happy Saturday! Thanks so much for stopping by to read this week's Saturday Seven inspiration post. I always enjoy creating these posts and hope you'll find new ideas and inspiration for your weekend and week ahead. I'm feeling a little more relaxed than usual this weekend after finishing up a long-term project this week. Here's to the weekend!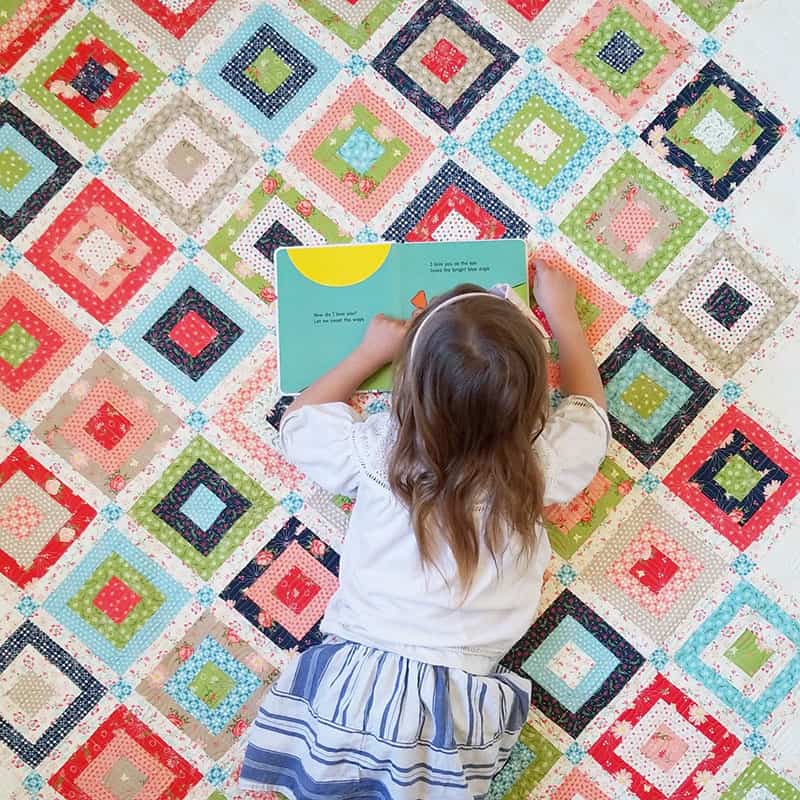 1. Home Décor
This post has all sorts of information with lots of how-to's for decorating. Topics include upgrade ideas, pillows, rugs, and posts specific to living rooms, kitchens, dining rooms, bedrooms, kids rooms, offices. Bookmark this post to refer to again and again. (I especially liked the post on 5 Things You Need to Upgrade).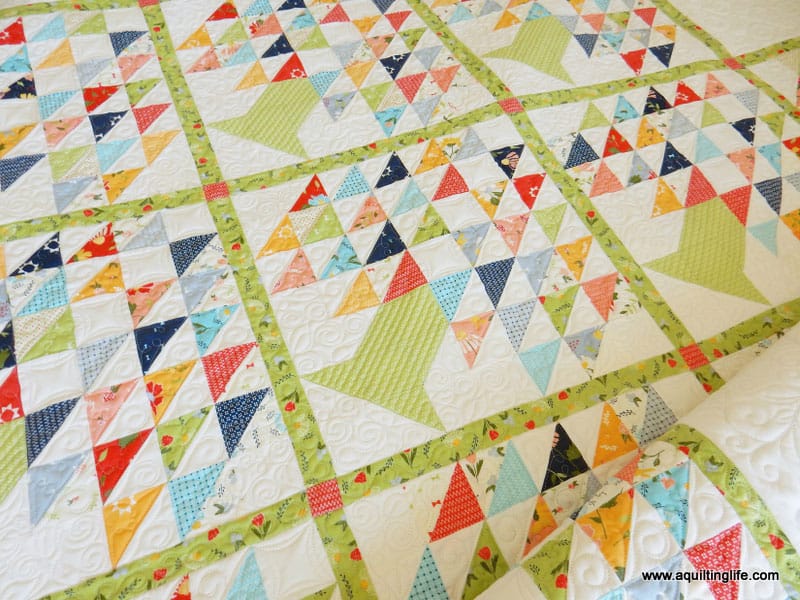 2. Good Reads
This article titled "My Only Goal This Summer is Doing Nothing" is definitely thought-provoking. We definitely live in a busy time, and slowing down can be beneficial for us all. I also liked these thoughts on "Riding the Turbulence of Life Like a Wave." Such good thoughts. Also, I've mentioned this book before, but it's so good! I just have a couple of chapters left. Find more of my favorite books in my Amazon store here.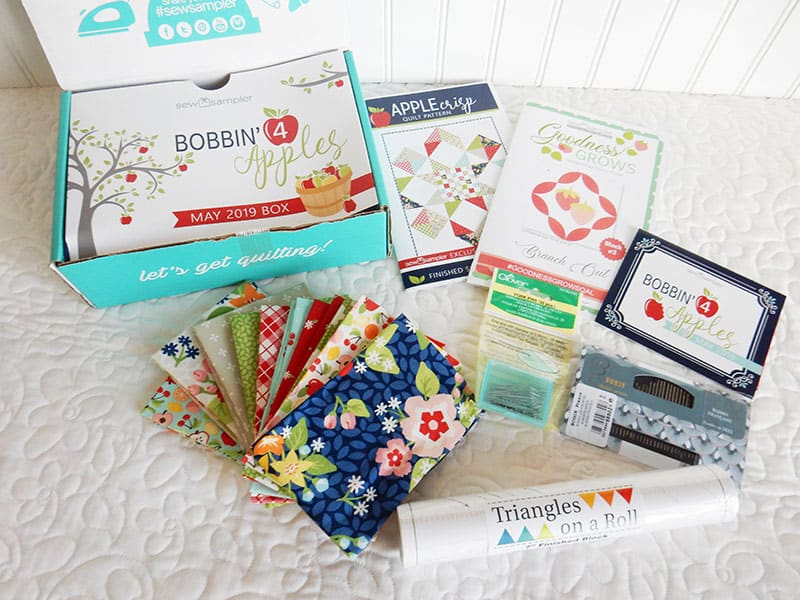 3. Summer Organization…
Summer and organization have always gone together for me. While I love to have a bit more downtime during the summer months, it's also a great time to get organized. This Free Printable Chore Chart is perfect for summer. Use it for tasks you want to do, or use it as a children's chore chart. And yesterday's Sew Your Stash was all about getting organized so you can sew with your stash and scraps. Read the post here.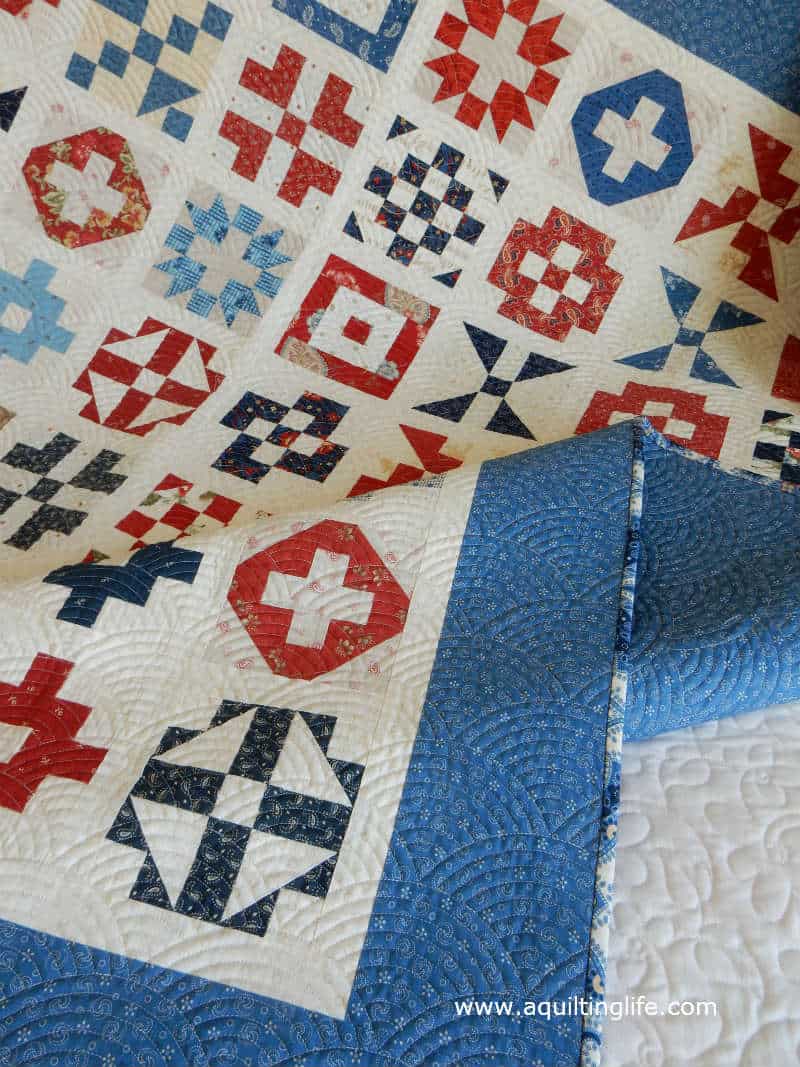 4. Good Eats
This week's recipes are some good basics that won't heat up the kitchen…and a dessert I can't wait to try! First up is this stove top Garlic Shrimp Spaghetti that is on our menu this week. And this Slow Cooker Corn Chowder also looked amazing! And for dessert…how about a 4-ingredient Brazilian Caramel Flan? Get the recipe here.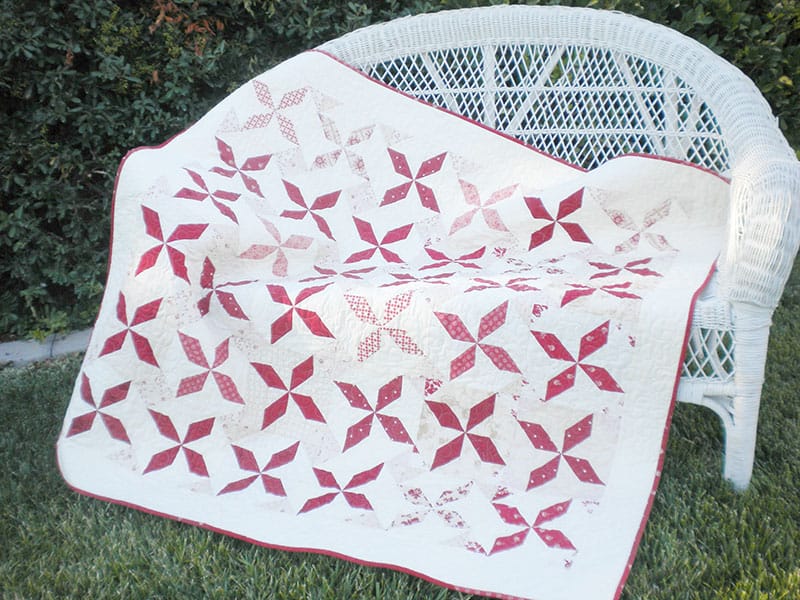 5. Quilts and More…
I thought my Tribute pattern would be a perfect $5 pattern for June…make it in red and white, or red, white and blue for summer decorating. It finishes at 55″ x 55″ and is Layer Cake friendly! Also…if you are looking for a fast and fun free pattern, you won't want to miss this one. It uses one Layer Cake and one Charm Pack, but you could easily make it from scraps!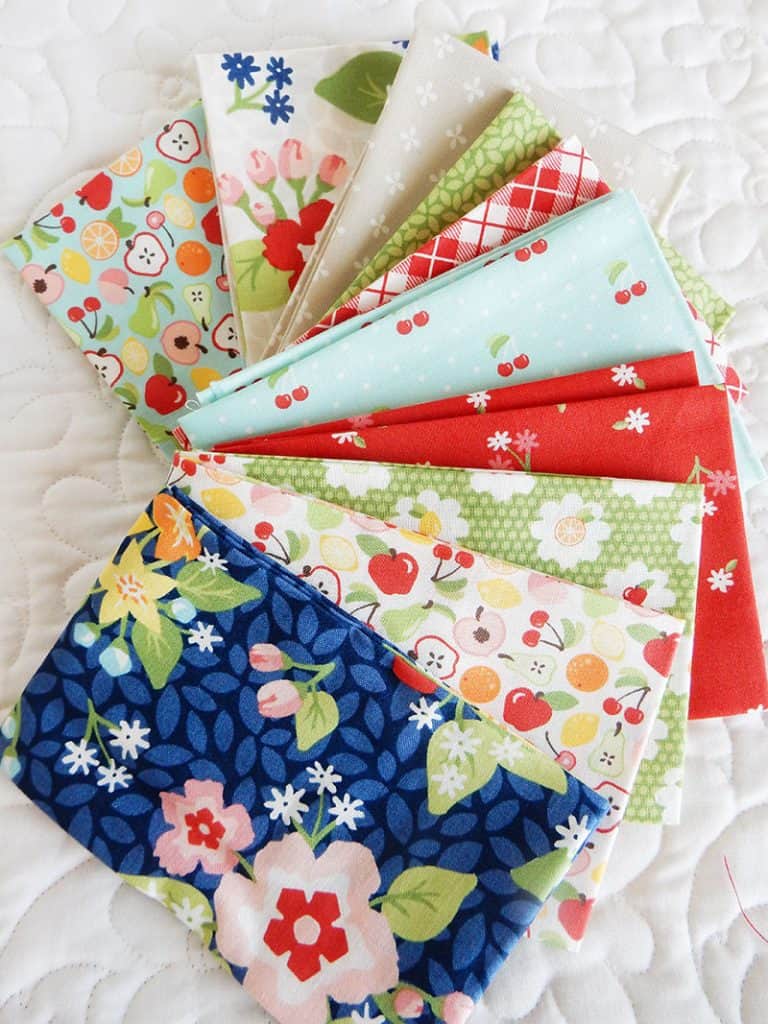 6. Fabric…
This adorable bundle arrived in my May Sew Sampler Box. And the fabrics are so bright, cheery, and well, summery, that I can hardly wait to make something fun with them. I'm thinking about something for the kitchen! You can shop the precuts and yardage of Orchard here.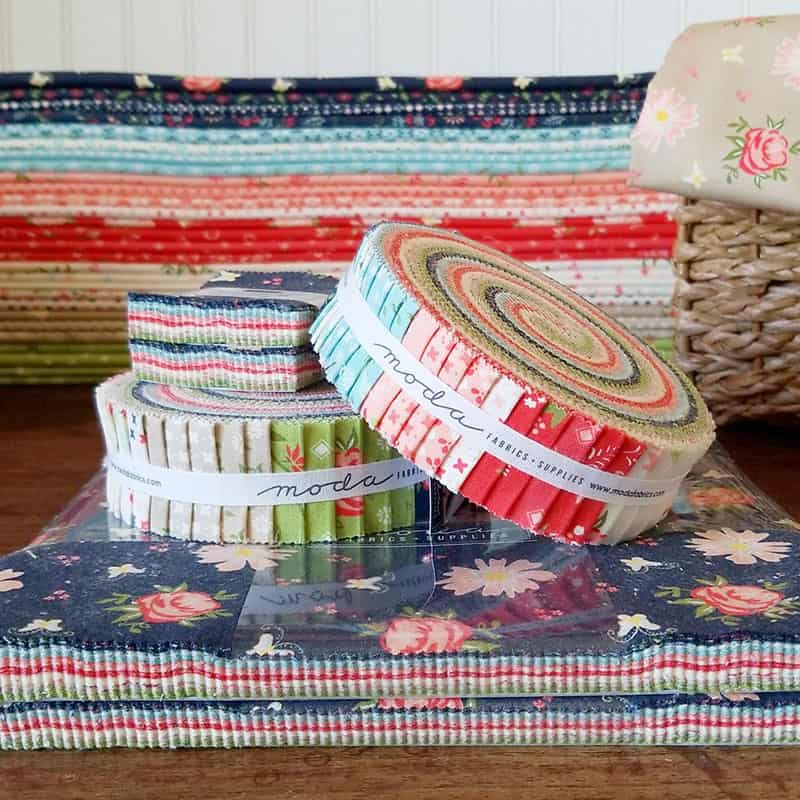 7. New Organizing Products for Home + Quilters
Just this week some terrific new home organizing products became available at The Container Store. While they are terrific for the kitchen, bathroom, and more, they are also incredibly useful for quilters. You can easily organize fabrics, notions and more with these terrific products. Find the home page for these new products here, or visit my favorites below.
I hope you've enjoyed this week's Saturday Seven post. Remember you can find all of the previous Saturday Seven Posts here if you're looking for more good reads and inspiration! Thanks so much for stopping by…happy weekend!