Hello! I'm super excited to announce that Sunday Best Quilts: 12 Quilts You'll Love Forever is starting to ship! I had so much fun working on this project with my friend and fellow Moda designer, Corey Yoder. And now it's actually come to "life." Our concept for the book was simple and fun…you know those "bucket list" quilts you've always wanted to make…or that you like to make over and over? We came up with six of our favorites and then each independently designed beautiful quilts for each of the six themes.
Beautiful Quilts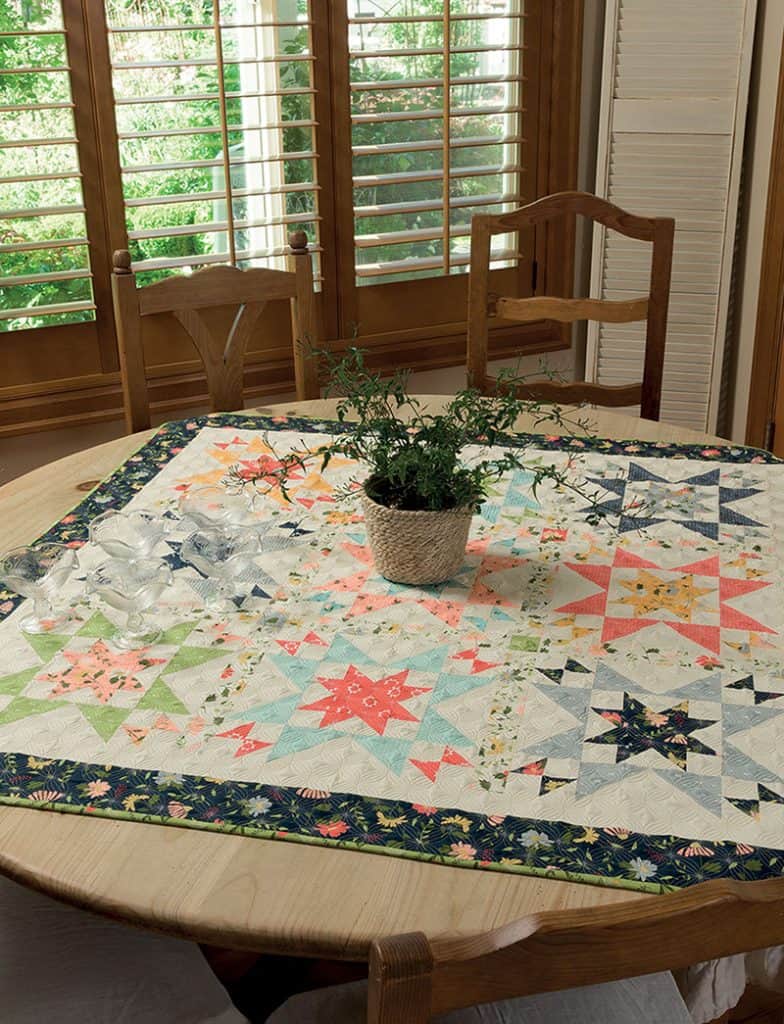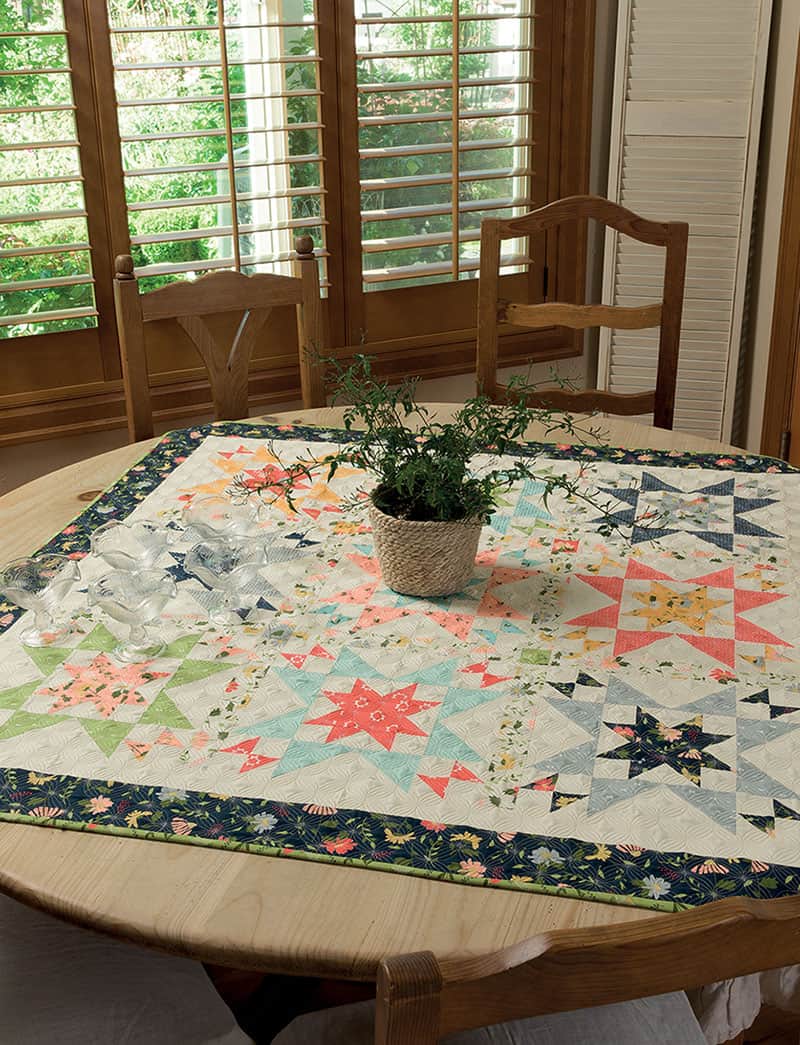 On a Whim
One of our six themes for our beautiful quilts was "star quilt." On a Whim is my star quilt. It's one of my favorites ever, and I can hardly wait to have it arrive home! I used our Clover Hollow collection for it, and my friend Marion Bott did the amazing quilting on it. I love how it's styled on this table, but it would be equally fun on a wall.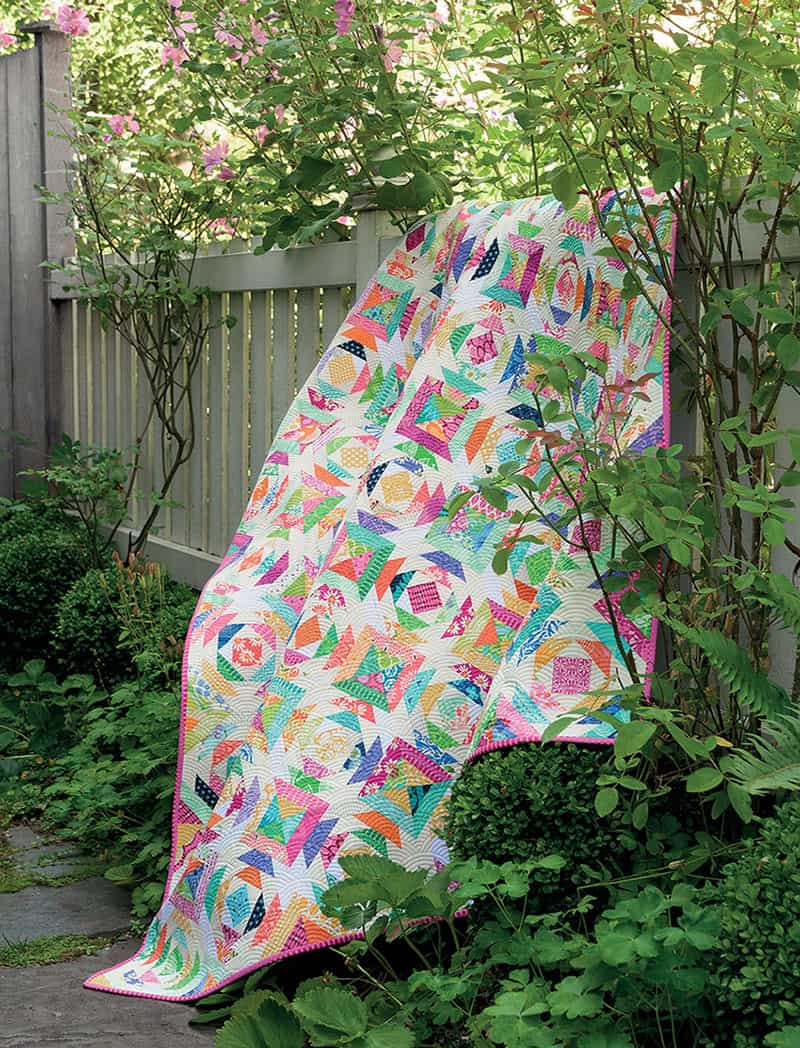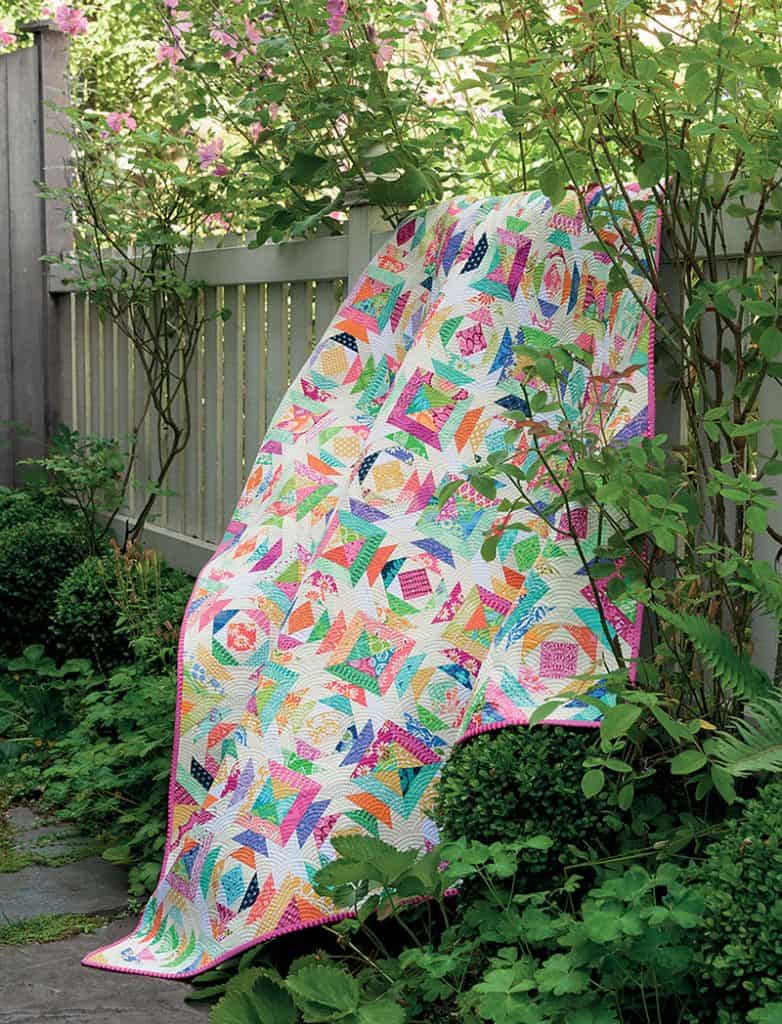 Pier 44
The cover of our book features another of our bucket list challenge themes: the pineapple quilt. Mine is full of scrappy goodness and even uses two blocks I initially made several years earlier (save those orphan blocks)! The bright colors reminded me of summers at Newport Beach, California where we often set up base near 44th street, just off the boardwalk. Memories, memories!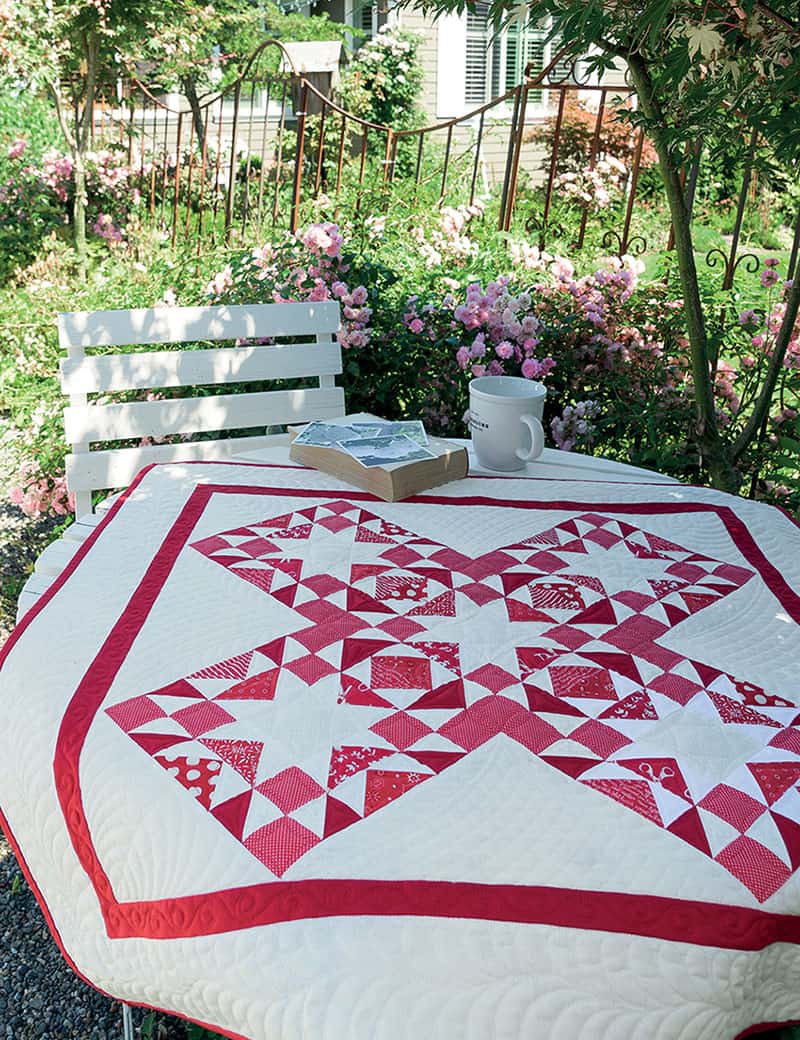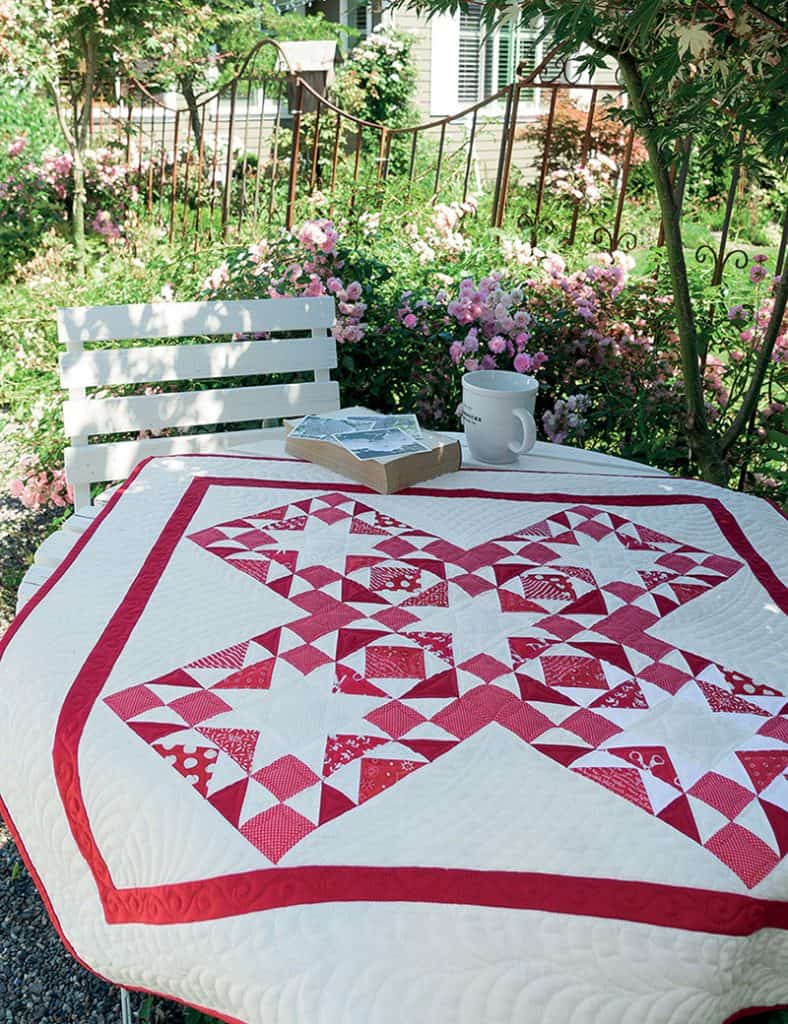 Remembrance
Another of our choices for quilt projects was to make a red and white themed quilt. I had a lot of fun using the left-overs from my Moda Modern Building Blocks quilt I pieced in red and white. I'm super happy to now have a wall hanging sized red and white quilt as well! And this quilt is so much fun to make. I love star block designs that create secondary (and more) patterns!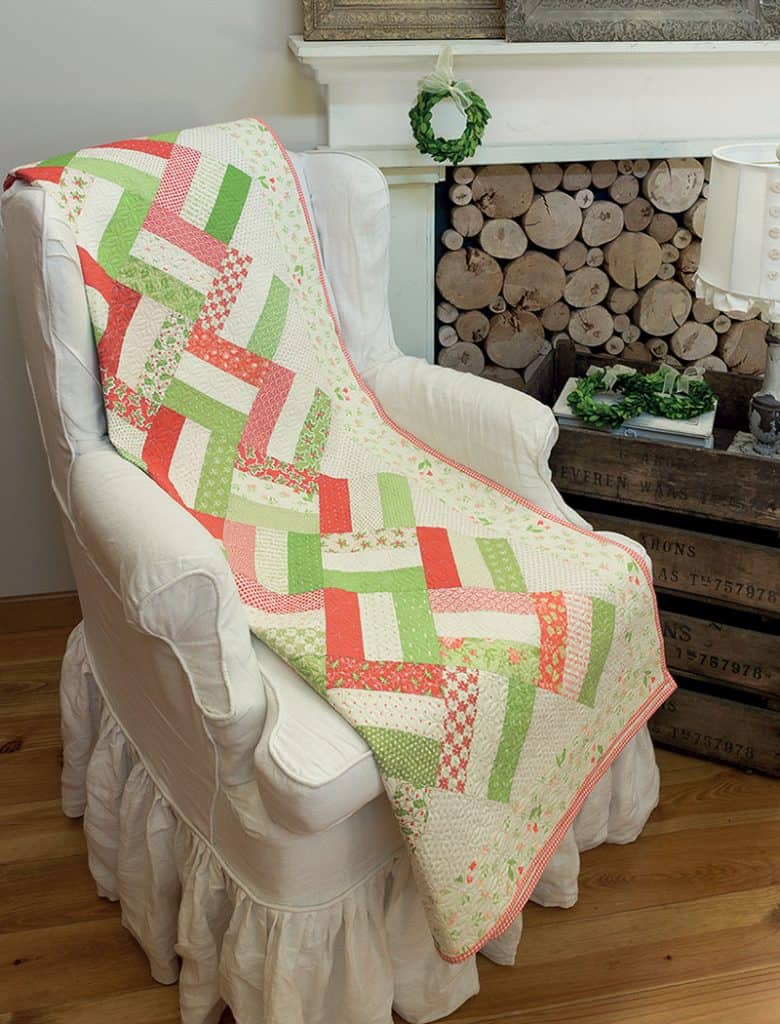 Delight
Corey and I both love celebrating Christmas and so we figured we should also include Christmas quilts. Mine is called delight and is such a scrappy mix of some of my favorite reds, creams, and greens. I was able to use some of my Fig Tree collection and also include a lot of prints from a variety of Sherri & Chelsi fabrics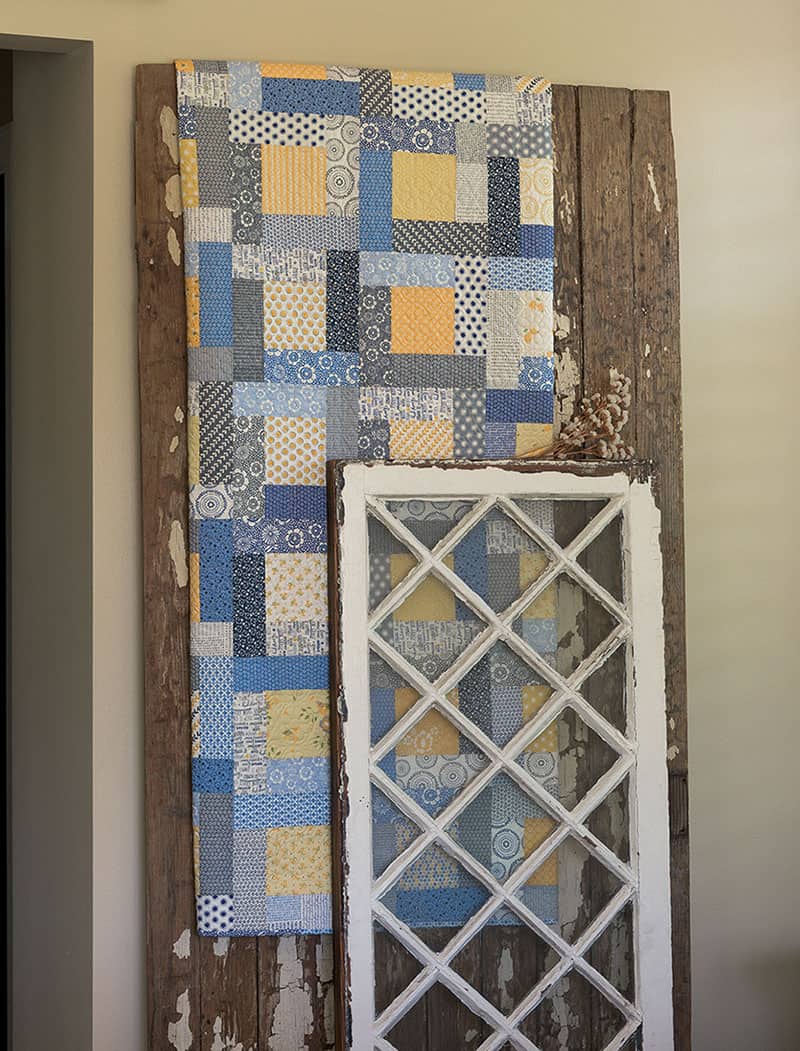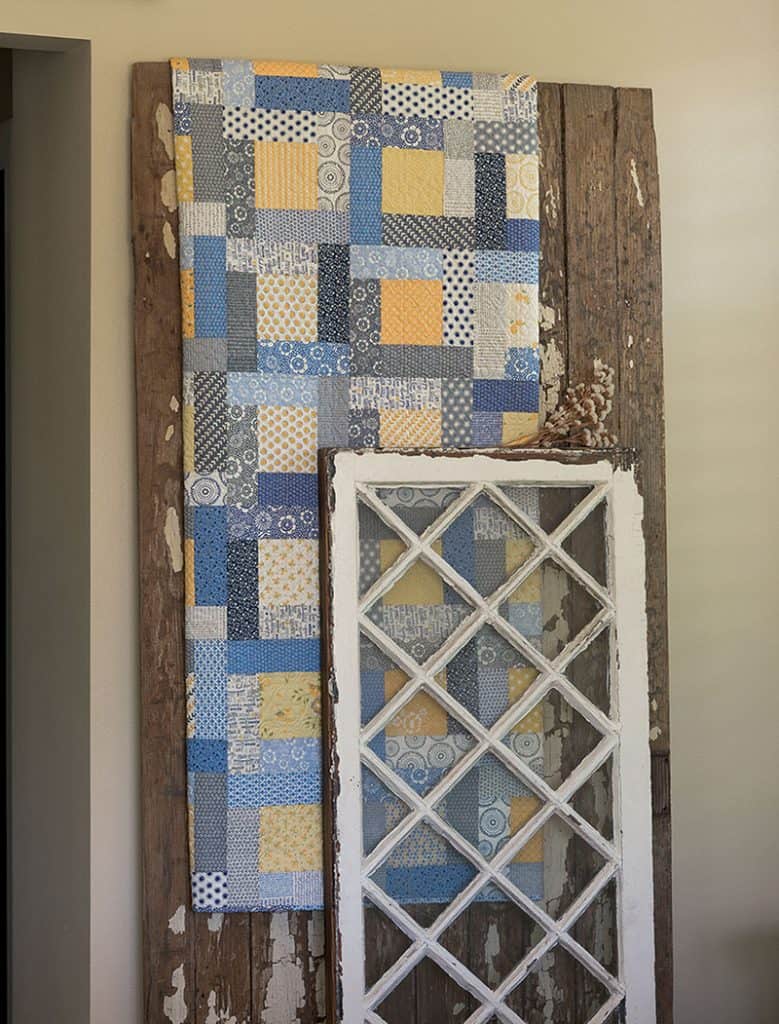 Driftwood Drive
We also each designed a quilt that we classified as a scrap quilt (although many projects in the book are definitely scrap friendly). This scrappy squares and strips quilt is another favorite! I was able to combine some of my favorite Sweetwater fabrics with some of Corey's soft yellow and grey fabrics from her Pepper & Flax collection (we both used fabrics from each other in at least one of our quilts).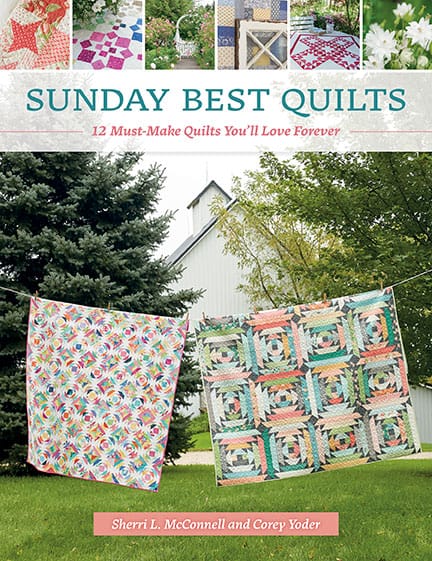 Get Sunday Best Quilts Now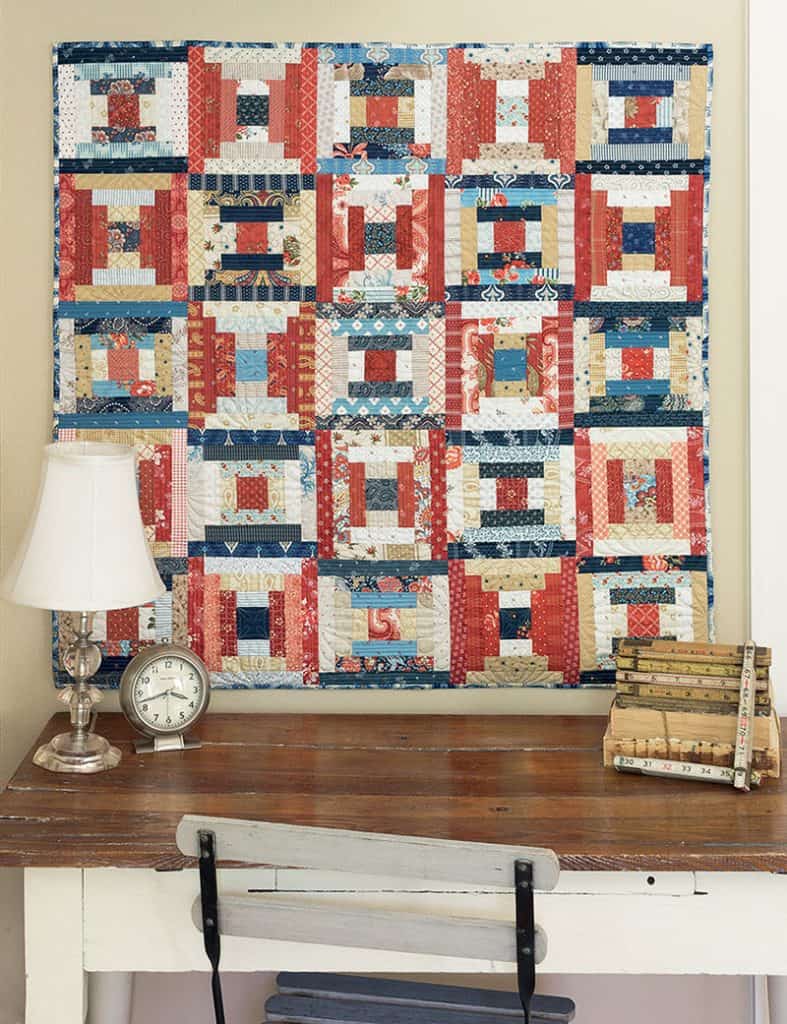 Nantucket
Our final category was courthouse steps. I had a lot of fun using some of my favorite fabrics from a variety of Minick & Simpson collections for this one. Corey's version is a bit more modern…it really was a lot of fun to see what we each came up with, especially since we didn't talk about our quilts while we were designing.
In our book you'll find lots of dialogue back and forth where we both comment on each other's designs and provide insights to some of our methods. There is even a section where we share our favorite quilting tools. And the photography is absolutely stunning. We are both so very happy with the finished product and hope you are as well!
Thanks so very much for stopping by today…and happy quilting!